In a culture where manhood is often discussed only in negative terms, celebrating men as fathers is crucial. Father's Day doesn't get as much attention as Mother's Day, but it is just as important that we set aside some time to say "thanks" to dads everywhere. These movies about fathers highlight the importance of fatherhood and will leave you with important lessons about what it means to be a dad.
Want to dive deeper into Pure Flix Originals? Subscribe to the Pure Flix Insider email newsletter
Movies About Fathers on Pure Flix
1. God's Country Song - Coming Soon!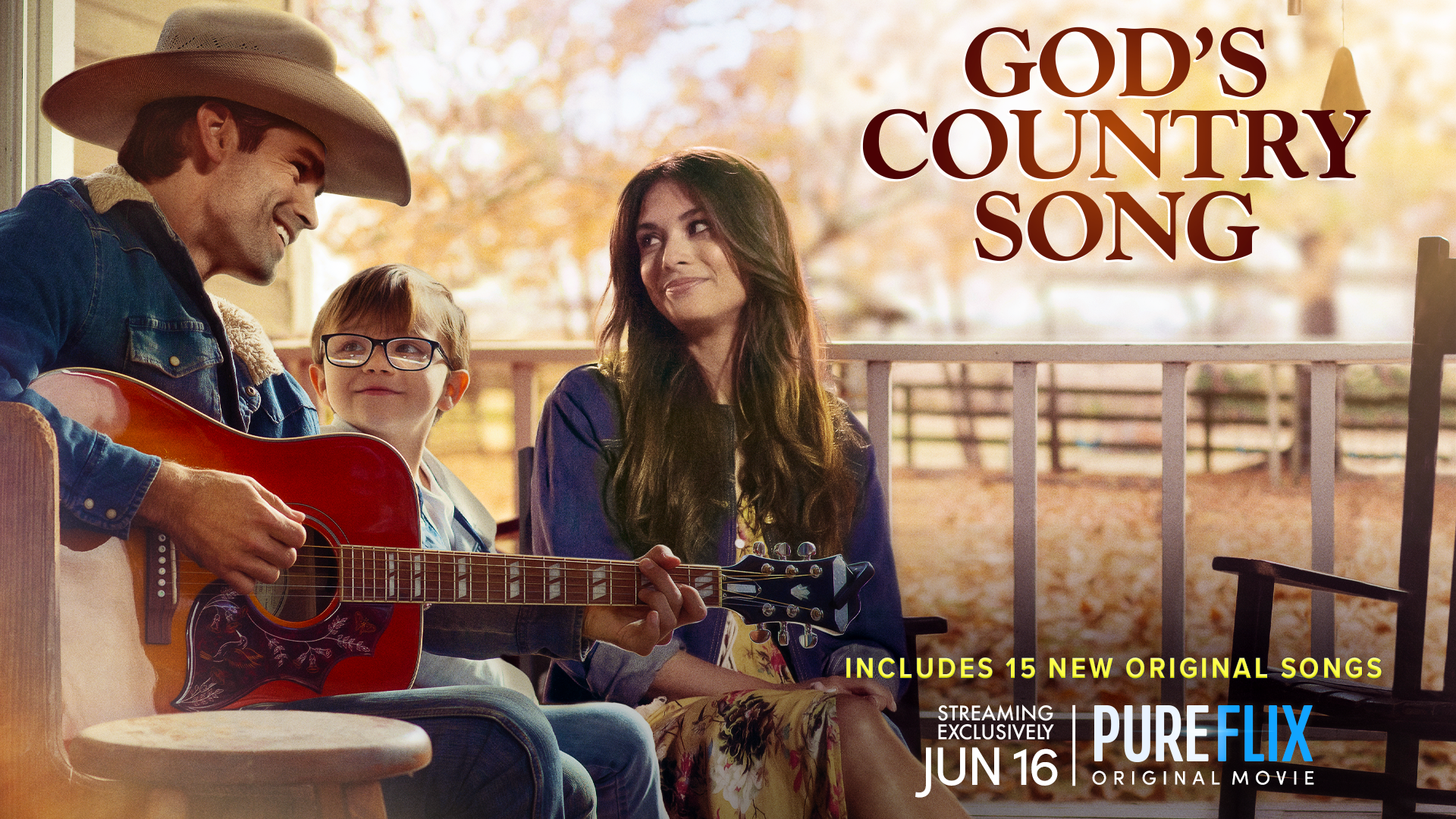 Only God knows if Noah can be the man and father he's meant to be. Will Noah stop chasing selfish dreams, heal broken relationships and start down God's path for his future?
"God's Country Song" starts streaming exclusively on Pure Flix June 16!
2. Legacy Peak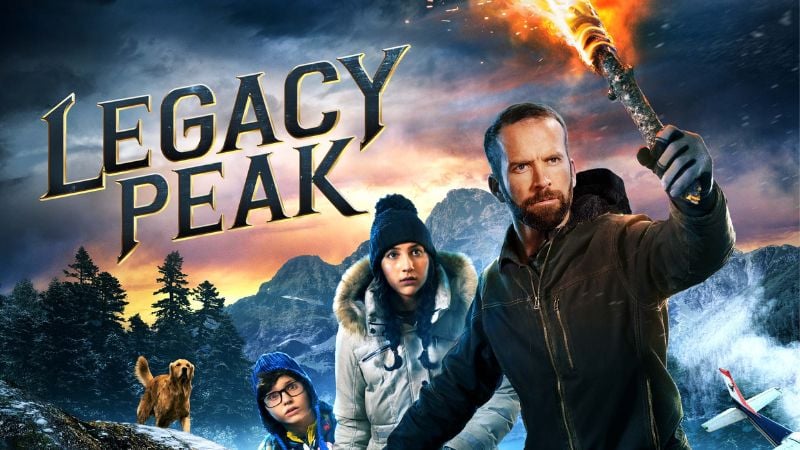 Jason is on an adventure to win the hearts of Noelle's kids before they marry. The plan for them to fly to her parent's cabin days before she wraps up work quickly falls apart and the adventure turns to a struggle to survive before this new family can start a life together.
Grab your dad and watch this fun action movie, "Legacy Peak" together only on Pure Flix!
3. Strong Fathers, Strong Daughters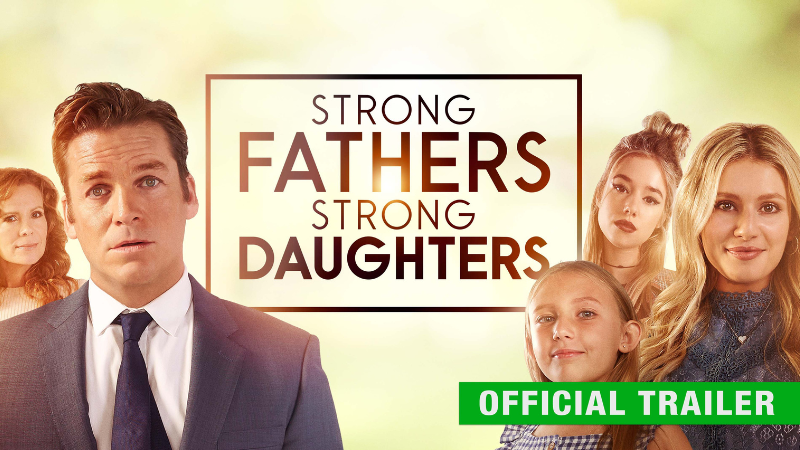 Steve loves all three of his daughters – but does he really know who they are? Discover the heartfelt journey of a dad who is desperately trying to hold onto his little girls but learns he must give up control and trust God with their future. The movie was inspired by the best-selling book on biblical parenting by Dr. Meg Meeker.
Grab your father and stream "Strong Fathers, Strong Daughters" exclusively on Pure Flix.
Read Also: Lessons From 'Strong Fathers, Strong Daughters' to Encourage All Parents
4. Summer Snow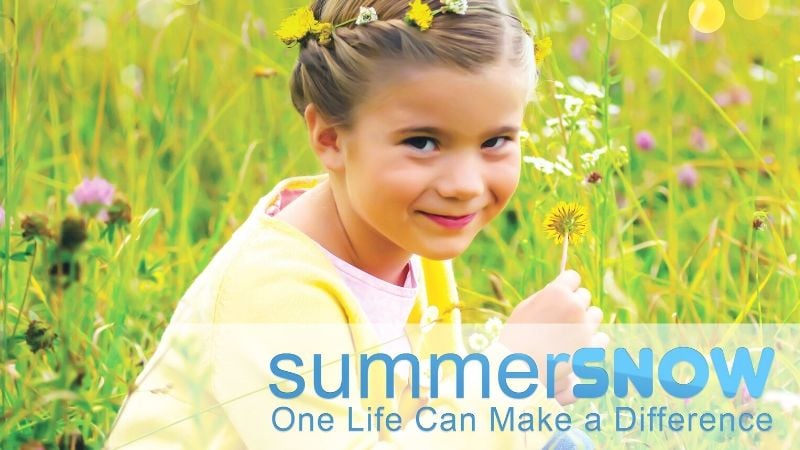 After his wife passes, a father is faced with the task of raising three children. The youngest, Hallie, tests his mettle by helping people in "creative ways." The father not only overcomes his daughter's best intentions, but ultimately discovers that with God's love, anything is possible.
Stream "Summer Snow" with a free trial to Pure Flix today!
5. Birdie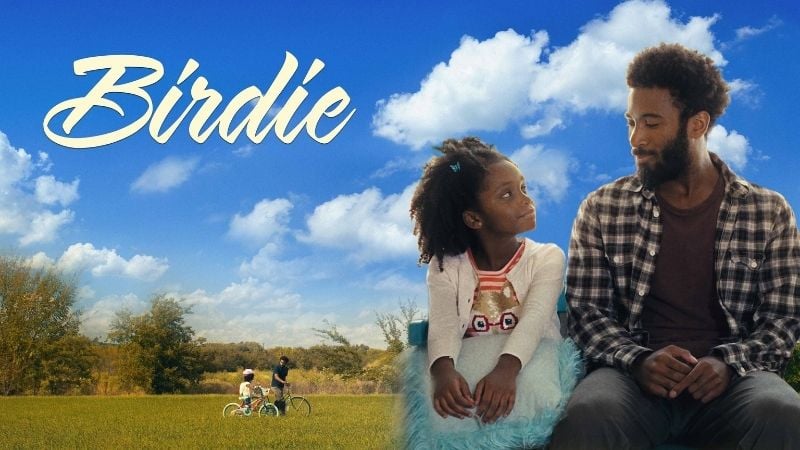 A recently released convict desperately wants to reconnect with his 8-year-old daughter whom he hasn't seen for a decade. But she is being raised by her loving grandparents who want nothing to do with him.
Stream "Birdie" to celebrate Father's Day on Pure Flix right now!
6. Beckman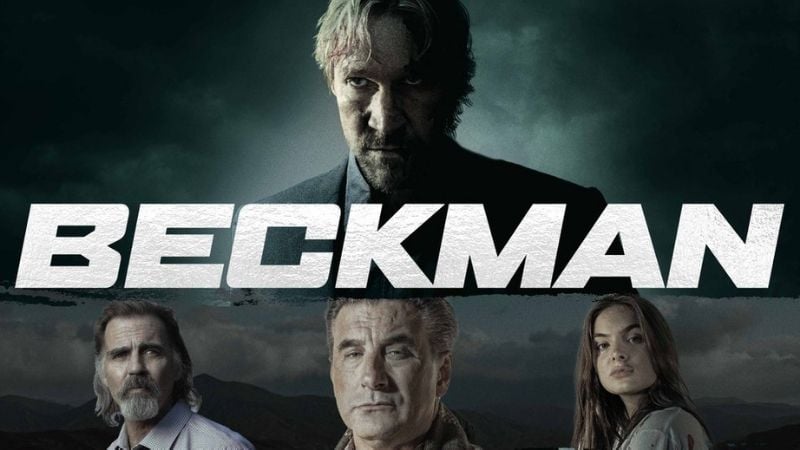 Beckman stops living as a cruel gun for hire and is taken in by a pastor. But when a cult leader kidnaps his adopted daughter, he reverts to his old ways. Will he remember his faith and save his soul? *Parental Warning: Violence, Mature Subjects, & Intense Scenes*
Stream the Pure Flix original "Beckman" with a free trial today!
READ ALSO: 17 INSPIRING BIBLE VERSES FOR FATHER'S DAY TO CELEBRATE DADS
7. Selfie Dad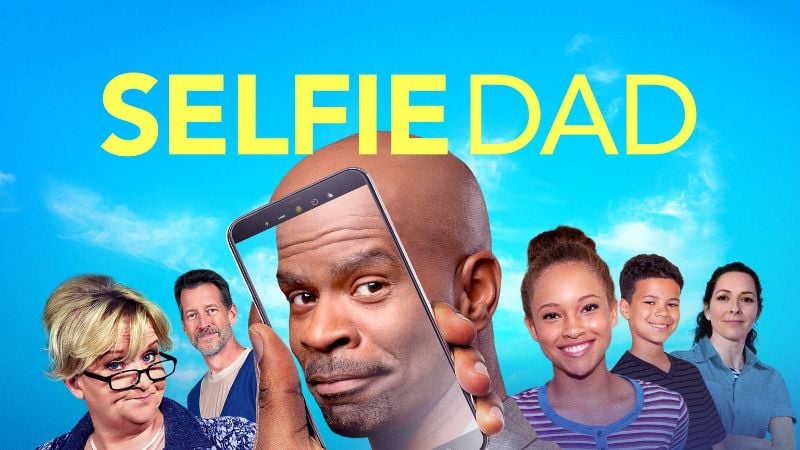 Parenting is no joke! In this light-hearted family film, one dad shakes off a mid-life crisis and reconnects with his family ... with his Bible in one hand and his phone in the other. Featuring Michael Jr. and Chonda Pierce.
Watch "Selfie Dad" this Father's Day only on Pure Flix.
8. Courage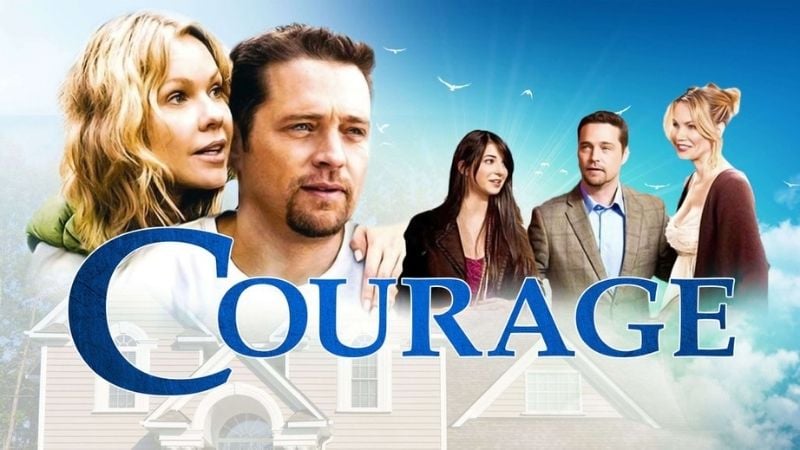 Aspiring author Robert organizes a quick getaway with his wife and daughter designed to rebuild their estranged relationship with his daughter. But when a powerful storm hits, they are forced to make a crash landing on Bear Island. With no way to reach the mainland, the three castaways find that they must rely on their faith - and each other - to survive. *Parental Warning: Language*
Stream "Courage" on Pure Flix right now.
9. Faith of Our Fathers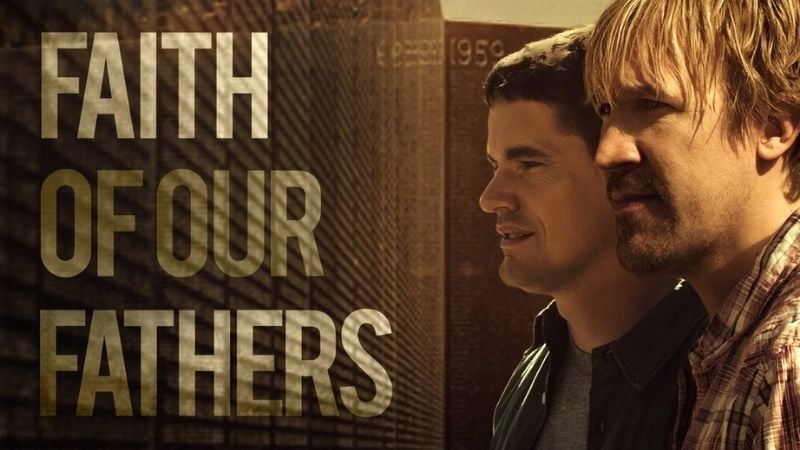 Two fathers leave a legacy for their children, proving the devastation of war cannot break the love of a father for his son.
Stream the Pure Flix original "Faith of Our Fathers" with a free trial today!
10. Woodlawn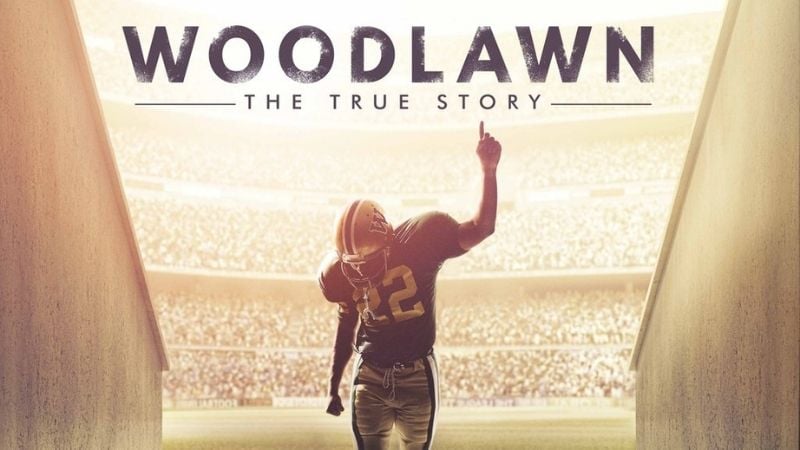 A message of hope and love leads to a spiritual awakening that inspires a star athlete to overcome the hate that surrounds him.
Stream the true story "Woodlawn" right now!
READ ALSO: 9 LEADERSHIP LESSONS LEARNED FROM DADS IN WOODLAWN
11. Princess Cut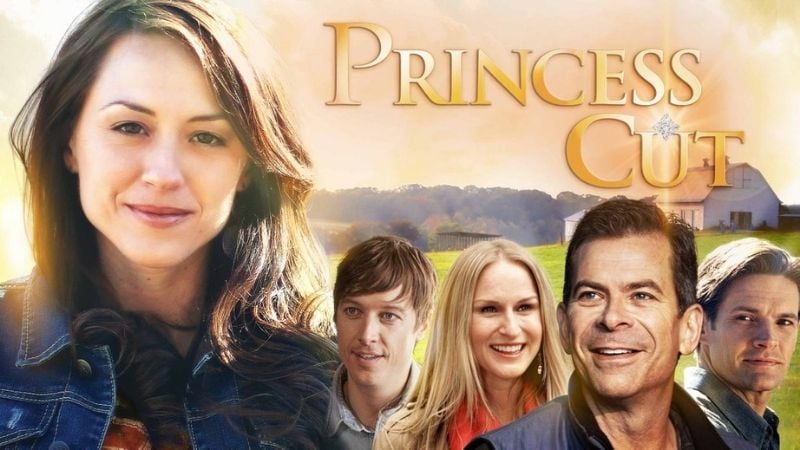 What does this family "rom-com" have to do with dads? Everything. In "Princess Cut," Grace longs for "Mr. Right," but her father is there to guide and protect her in her search. This movie is a charming example of the impact fathers have on their daughters long into adulthood.
Stream "Princess Cut" with a free trial to Pure Flix today!
12. Finding Love in Quarantine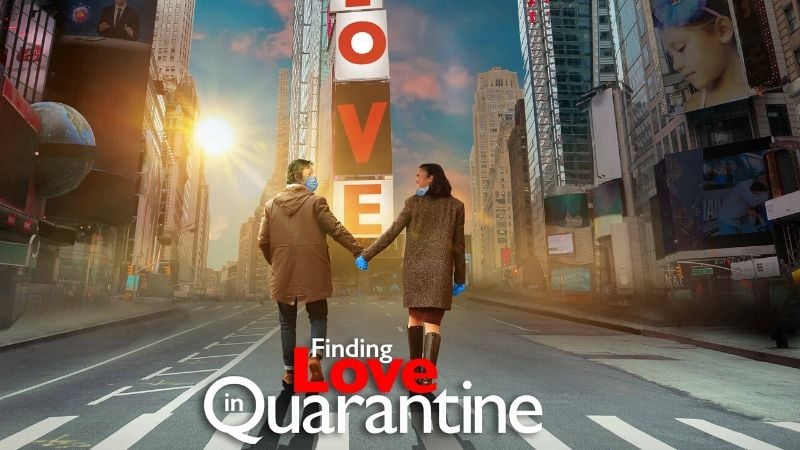 Amid a crisis that has forced everyone into quarantine, Rick Baldwin is seeking sanity – and maybe even…. love? Watch Baldwin navigate parenthood amid a pandemic.
Stream "Finding Love in Quarantine" with a free trial to Pure Flix right now!
BONUS: TV Shows About Fathers
Raising Expectations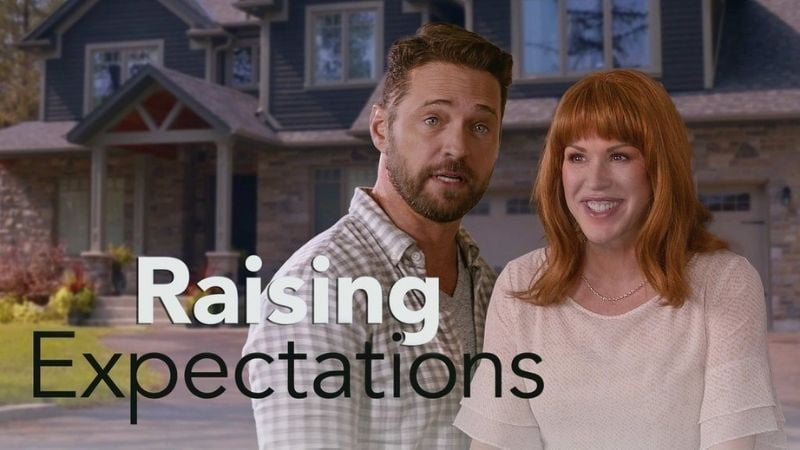 Child psychologist and author Paige Wayney and her architect husband Wayne, have worked hard at raising their five children to be multi-exceptional. They succeeded four out of five times! *Parental Warning: Mature Subjects*
Stream the series "Raising Expectations" right now!
Malibu Dan: The Family Man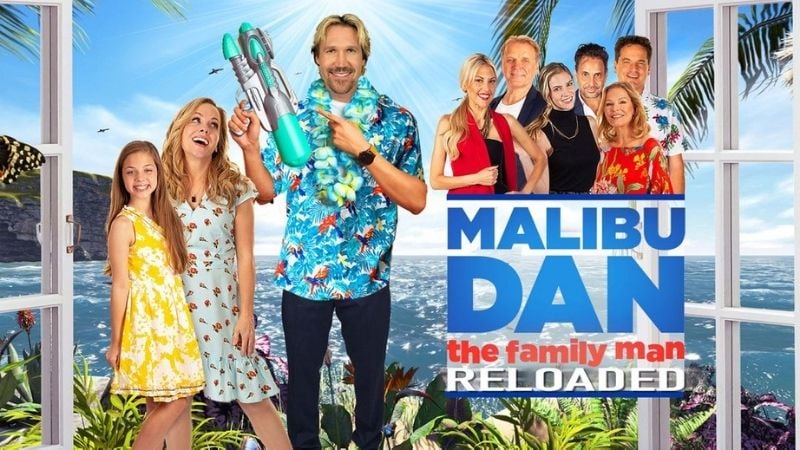 Malibu Dan follows Dan Marshall as he juggles his home life with wife and daughter and the demands as co-host of the pre-dawn talk show "Good Morning, Malibu."
Stream the Pure Flix original "Malibu Dan: The Family Man" with a free trial to Pure Flix today!
The Cowboy Way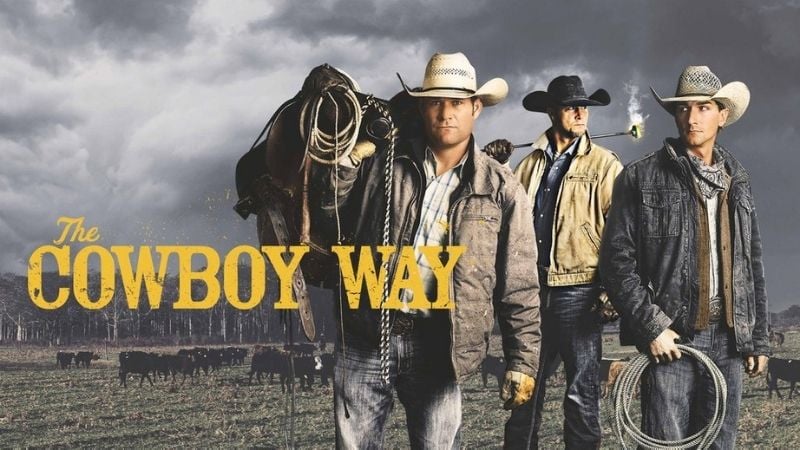 Three modern-day Alabama cowboys work hard, play hard, and then go home to their families in this INSP original series.
Stream "The Cowboy Way" on Pure Flix right now.
That brings us to our list of movies about fathers. We hope you found something you'd like to stream! And don't miss out on your free trial to Pure Flix to watch these and thousands of other faith and family-friendly entertainment options!
Sarah Hartland
Sarah Hartland knew she wanted to be a writer from the time she wrote her first short story in the fourth grade. By the time she was in high school, she had written two novellas and countless short stories. It was her love of storytelling that led her into marketing and media.
Sarah freelanced throughout her time at Colorado Christian University, where she graduated with a Bachelor's degree in Business Administration. At CCU, Sarah competed in speech and debate across the country, securing multiple awards and a national debate championship. She co-lead CCU's first-ever broadcast media program, CCU.TV, and served as the program's Student Producer during her senior year.
When she's not writing blog posts or editing a video, Sarah loves to swing dance, ski, travel, or visit her seven younger siblings in Montana.