Deciding on a movie for family movie night can be a challenge – especially if you have teenagers at home. But don't worry, we have you covered with this list of the best movies for teens. Broken down by drama, faith, romance and comedy, each movie on this list will leave you not only entertained but thinking more deeply about your faith.
Don't have Pure Flix yet? Sign-up for a free trial today, and get access to these films plus thousands of other originals family movies, documentaries, and TV shows. In an age where good media is hard to find, you've got nothing to lose.
Drama & Faith Movies For Teens
Woodlawn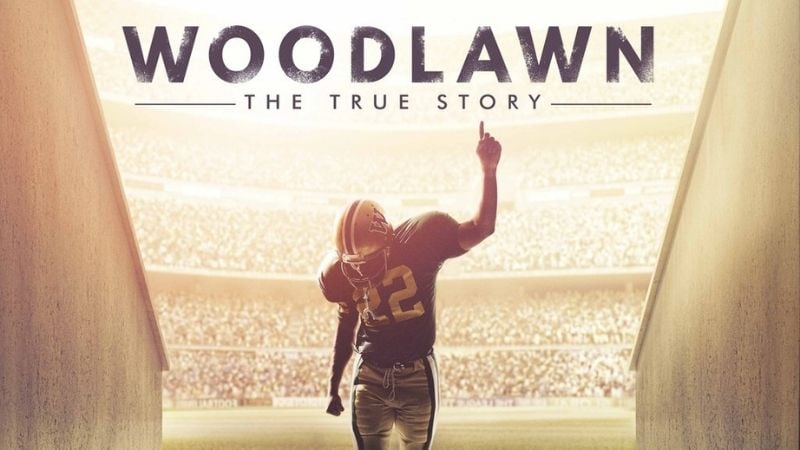 Following government-mandated desegregation in 1973, Tony Nathan joins fellow African-American students at Woodlawn High School in Birmingham, Ala. As violence and anger erupt, football coach Tandy Gerelds allows an outsider to speak to his players. His message of hope and love leads to a spiritual awakening that inspires Nathan, his teammates, and the whole community to overcome the hate.
Watch "Woodlawn" with a free trial to Pure Flix today.
Raising Izzie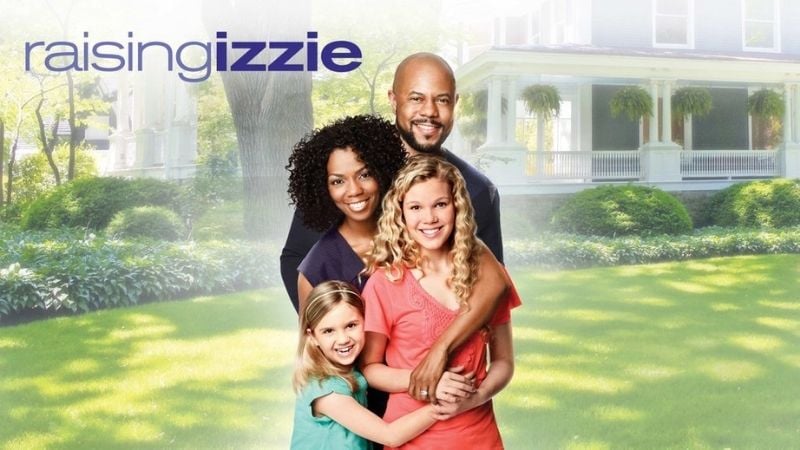 The touching story of two orphaned sisters and the caring teacher who changes their lives forever. *Parental Warning: Language*
Watch "Raising Izzie" on Pure Flix right now.
Switched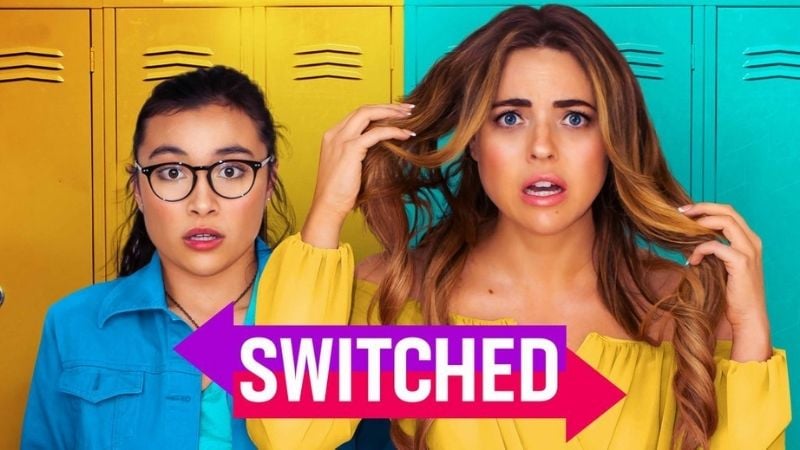 Tired of being bullied, a girl prays that her nemesis walks a day in her shoes. Her prayer is answered in an unexpected when they get "Switched."
Watch "Switched" on Pure Flix today.
A Perfect Chord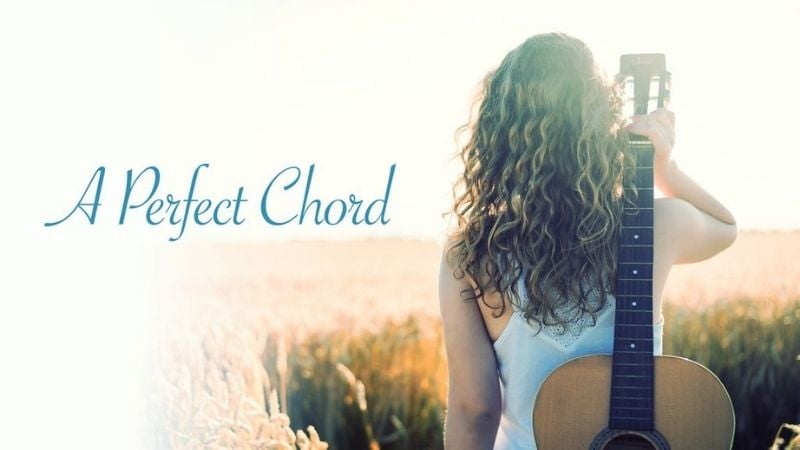 Cadence (Malia Flack) has an incredible gift for music, but her extreme fear of the stage keeps her from performing for anyone but her best friend, Lizzy (Avery Noel). Meanwhile, Mika (Elina Odnoralov) struggles with the weight of expectations that comes from being born into a musical family and wrestles with the style of music her heart yearns to play. Featuring an original motion picture soundtrack, "A Perfect Chord" is sure to encourage you to pursue your dreams.
"A Perfect Chord" is available to stream on Pure Flix right now.
The Prayer Box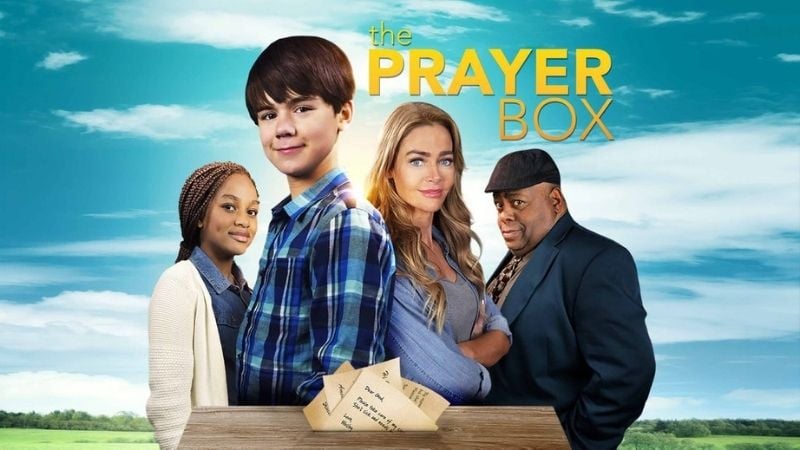 With his sister suffering from a serious illness, a young boy takes it upon himself to get God's attention in hopes that God will heal his sister.
Watch "The Prayer Box" on Pure Flix with your whole family today.
Read Also: 4 Family-Friendly Adventure Movies That Your Teen Will Love
Unlimited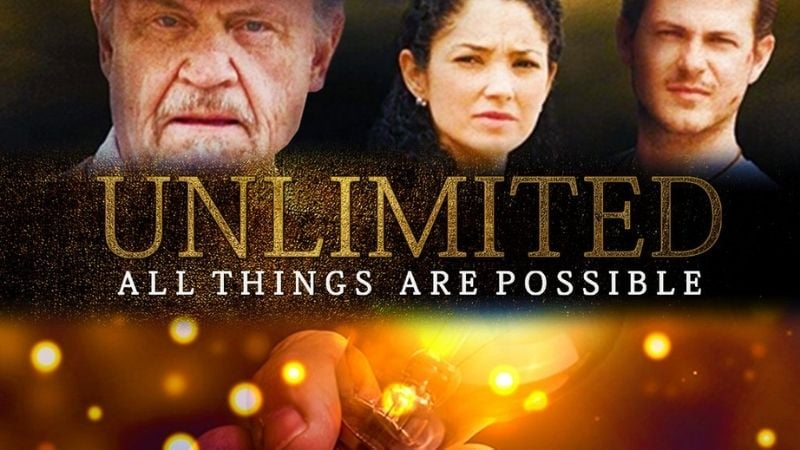 Simon Orwell is a brilliant student whose life has taken a series of wrong turns. At the point of giving up on his dreams, he gets a call from an old professor living in Mexico, who has discovered a breakthrough in a device that would create unlimited energy, and he needs Simon's help.
Watch the inspirational movie "Unlimited" on Pure Flix right now with a free trial.
God's Not Dead: A Light In the Darkness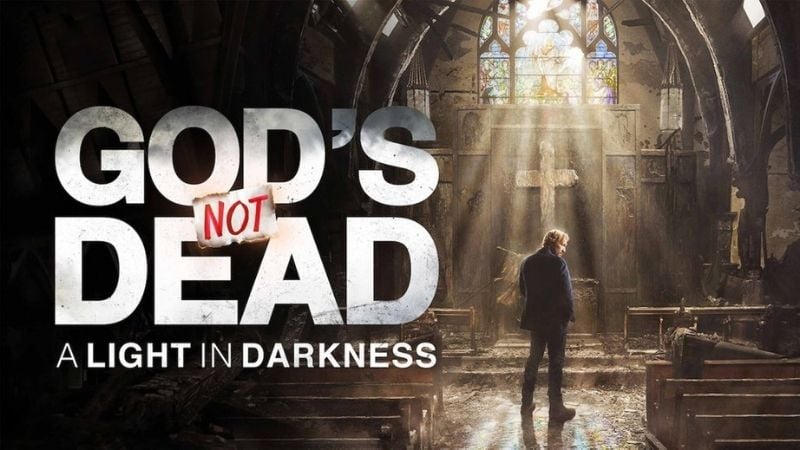 A church destroyed. A congregation silenced. A relationship shattered. Yet even in life's darkest valleys, a small flame can light the way toward healing and hope.
Watch "God's Not Dead: A Light in the Darkness" now on Pure Flix.
Remember The Goal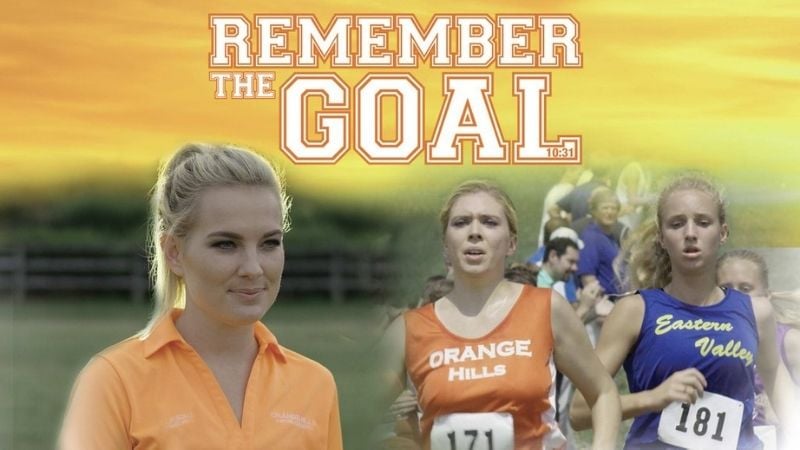 A new female coach fresh out of college takes over the cross country program at an all girls private Christian school and tries to lead them to their first state title.
Watch "Remember the Goal" on Pure Flix right now.
Touched By Grace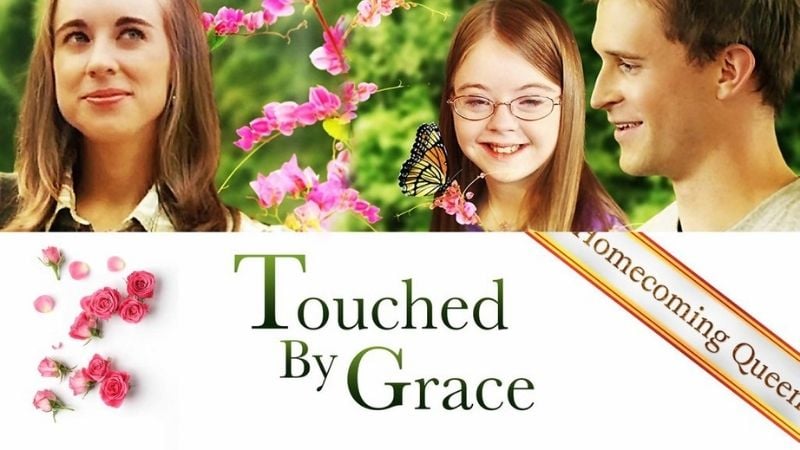 Inspired by real bullying events, this family drama shows the harsh effects teens can have on their peers. *Parental Warning: Mild Language (OMG)*
Stream the movie "Touched By Grace" with a free trial to Pure Flix today.
Read Also: 16 Summer Movies for Kids & Teens
Romantic Movies For Teens
The Perfect Wave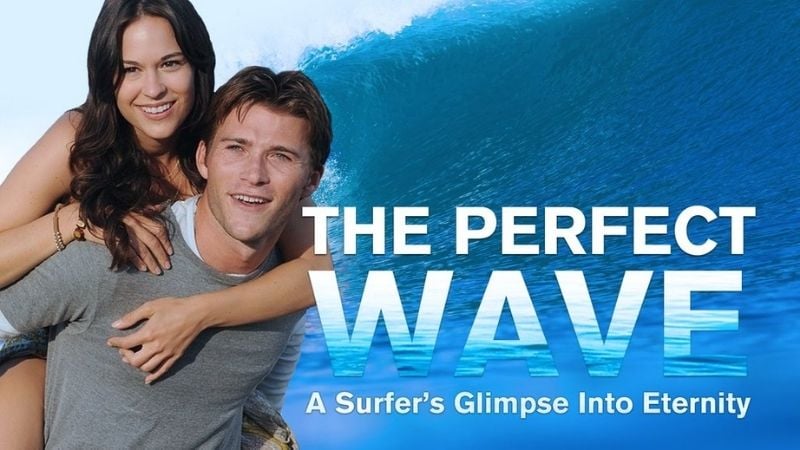 Based on a true story, Ian and his best friend travel through Australia, Southeast Asia, and Africa, to surf incredible breaks. Soon Ian meets Annabel, a striking and kindred soul. But when he is fatally stung by a jellyfish, Ian goes to heaven and is given the choice to stay in true paradise or return to tell the world his story.
Watch "The Perfect Wave" on Pure Flix right now.
October Baby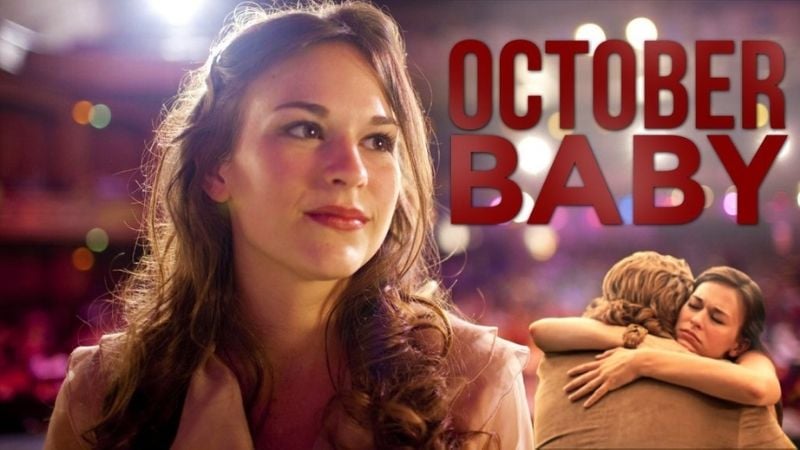 After countless medical tests, all signs point to one underlying factor: Hannah's difficult birth. This revelation is nothing compared to what she then learns from her parents: she was actually adopted after a failed abortion attempt. Angered, and confused, Hannah turns to Jason, her oldest friend. She joins his group of friends on a Spring Break road trip, embarking on a journey to discover her hidden past.
Stream the movie "October Baby" on Pure Flix right now.
Camp Harlow
Alex, a teenage bully is asked by a young admirer she is interested in to attend a summer camp. She goes to camp only to find out this is the last place she wants to be - a Christian camp. Thrown into a new group of people, she is determined to shut out the world. However, Alex is brought out of the corners of her own heart through the love of Jesus Christ.
Watch "Camp Harlow" with a free trial to Pure Flix right now.
Princess Cut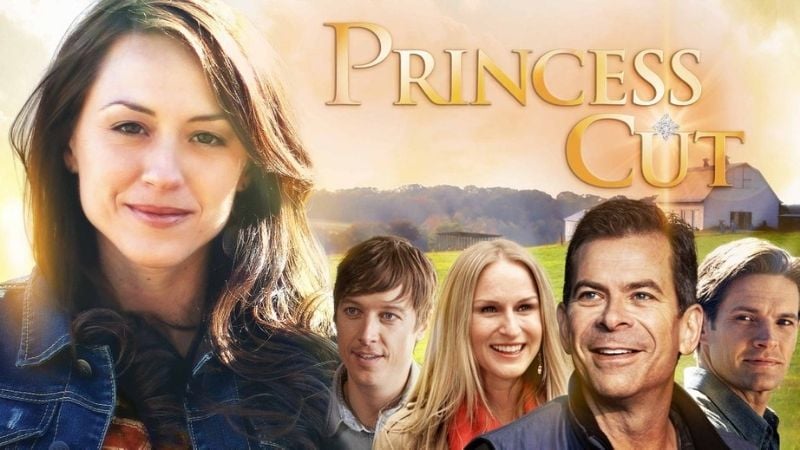 In this young romantic-comedy, a lifelong Carolina farm girl, Grace, searches for the promise of marriage in her longtime boyfriend. But when her dreams begin to unravel, she gets catapulted into a quest that helps her understand what it means to truly love another.
Watch "Princess Cut," available on Pure Flix today.
Meant to Be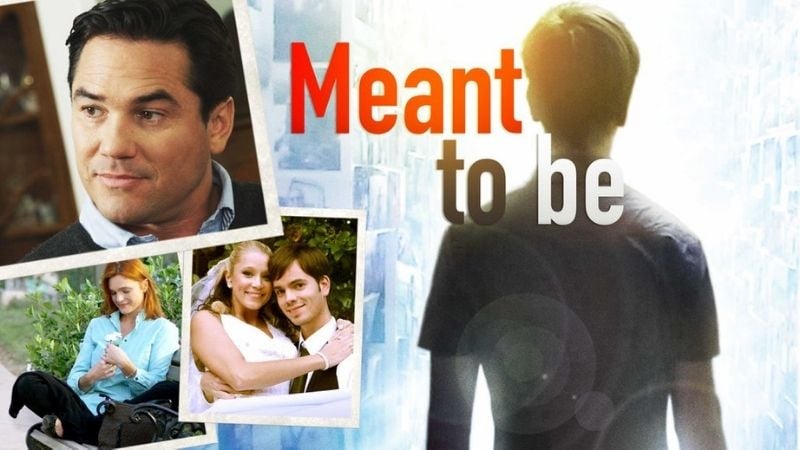 When Nathan Burr (Bradley Dorsey) loses his career and his girlfriend, he questions his purpose in life and sets out on a quest to find his birth mother and come to terms with her rejection of him. His journey begins by flying to the city where he was born, and befriending people staying at his hotel who help him find his mother. When he finally meets her, he uncovers a terrible secret that redefines his view of his own life.
Stream the movie "Meant To Be" on Pure Flix today.
Adventure Movies For Teens
Beyond the Mask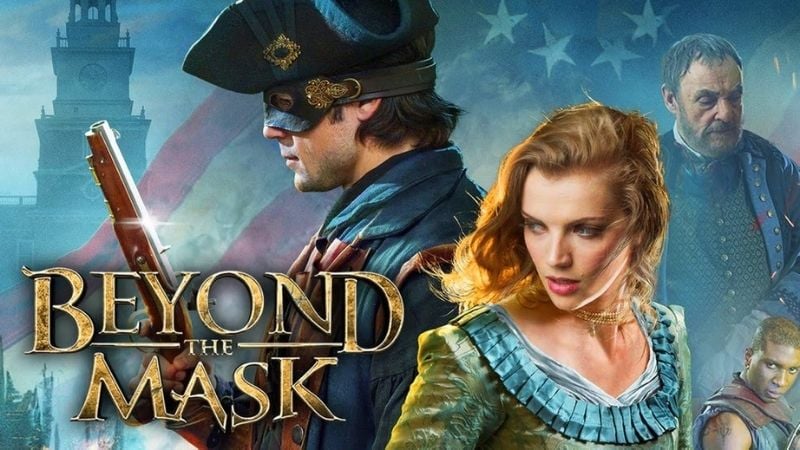 Will Reynolds has just been double-crossed and is on the run in the American Colonies. Working to redeem his name and win back the affections of the woman he loves, Will now hides behind a new mask in hopes of thwarting his former employer. As his past life closes in on him, Will must gain the trust of his beloved Charlotte - and Ben Franklin - while he races against time to defuse a plot of historical proportions.
Watch "Beyond The Mask" with a free trial to Pure Flix right now.
READ ALSO: The Top 15 Best Christian Podcasts of 2020
The Lost Medallion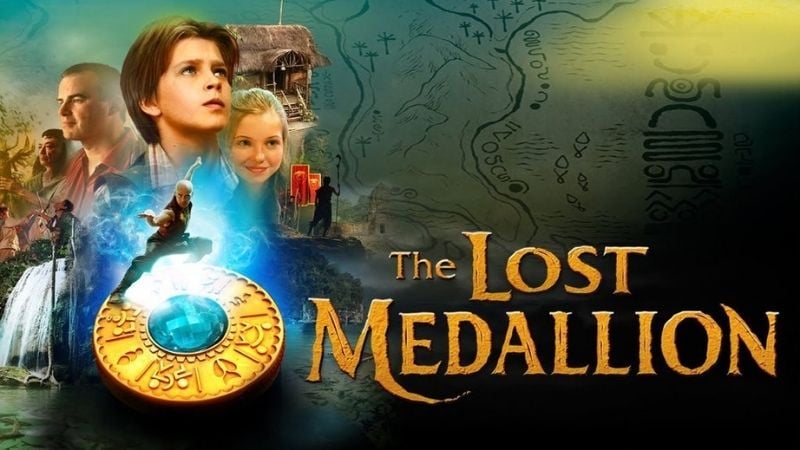 When a man brings a box of donations to a foster home, two teenagers had no idea what secrets lay inside. The two friends travel back 200 years and are faced with saving their island, and future, from a nemesis.
Stream the movie "The Lost Medallion" with your whole family today.
Comedies For Teens
3 Day Test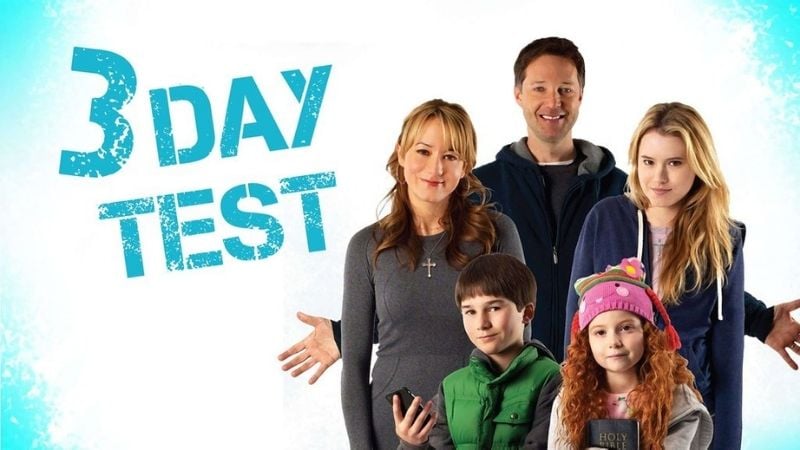 In an effort to reconnect the family, Martin Taylor locks everyone inside the home without power or running water for the holidays.
Watch the "3 Day Test" with a free trial to Pure Flix right now.
My Mother's Future Husband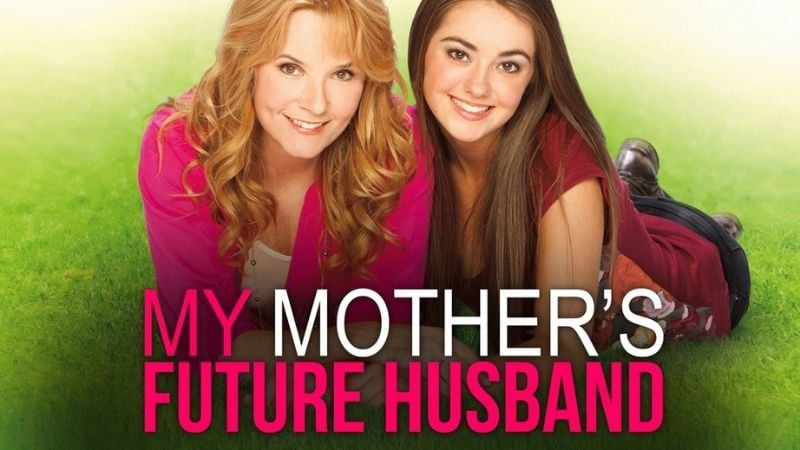 When Headly experiences her first crush she decides her mother needs some romance in her life as well. Headly and her friend Willis devise a scheme to help Rene find love again. After a few misadventures, they introduce Rene to Andrew, a single dad with a four-year-old son, and sparks fly. Through it all, Headly and Rene learn that they must first deal with the pain of the past before they can open their hearts to the possibilities of the future.
Watch "My Mother's Future Husband" on Pure Flix right now.
That concludes our list of the best movies for teens available to stream on Pure Flix right now. Don't forget to download our Summer Camp guide that includes discussion topics and trivia to take your next movie night even further.
Justina Miller
Justina Miller grew up as a full time musician in a band with her sister. At eighteen she took her creativity to a University setting where she studied poetry at George Mason University and Oxford University in England. After college, Justina worked in campus ministry leadership with FOCUS at Vanderbilt University. There, she mentored students while fundraising her entire salary.
Justina went on to volunteer at an orphanage in India, and came back to the states to run conferences for FOCUS. In 2012, she returned to her musical roots to perform in DC as a jazz singer and maintained freelance writing gigs for columns, copywriting, screenplays, and ghostwriting for a major publication.
Recently, Justina has settled in New York City where she performs in local venues, continues to freelance, and runs crowdfunding, email marketing, and social media management for the Chiaroscuro Foundation.