The true story of Brycen Newman's life depicted in the movie, "Miracle at Manchester" is truly awe-inspiring. His story truly shows us that God is still in the business of making miracles happen.
Want more exclusive interviews about Pure Flix Originals? Become an Insider today!
We were able to sit down with Brycen Newman and his father Richard Newman and talk about their personal experience as well as what Brycen has been up to since receiving the miracle that healed him of brain cancer as a sophomore in high school.
"I felt like that in the beginning, I knew God was going to do something. If it wasn't now, I said, 'okay, take Your time, You got this,' but that's what I felt like [since] the beginning," Brycen said when asked if he knew God would heal him.
Brycen didn't know when – or how – God was going to heal him, but he did tell us more about that miraculous moment and what he felt take place on Manchester field when over 1,600 of his classmates came together to pray over him.
"It was a pure shock to see that many people at one time … it's hard to describe the prayer. The best way I can describe it is when you take clothes out of the dryer and they're all warm and they smell nice and are clean. It felt like that, just coming from within," Brycen detailed.
READ ALSO: The True Story of 'Miracle at Manchester': How a Father's Change of Heart Inspires Hope
"We didn't know at the time what was going on. That was when the healing process started but we didn't know that at the time. We didn't know that until about 10 days later when we got the MRI results," said Richard.
Brycen's miracle truly shows the power of prayer and what happens when we storm heaven and ask God to do big things in the lives of our loved ones.
"The prayer saved his life," Richard confirmed.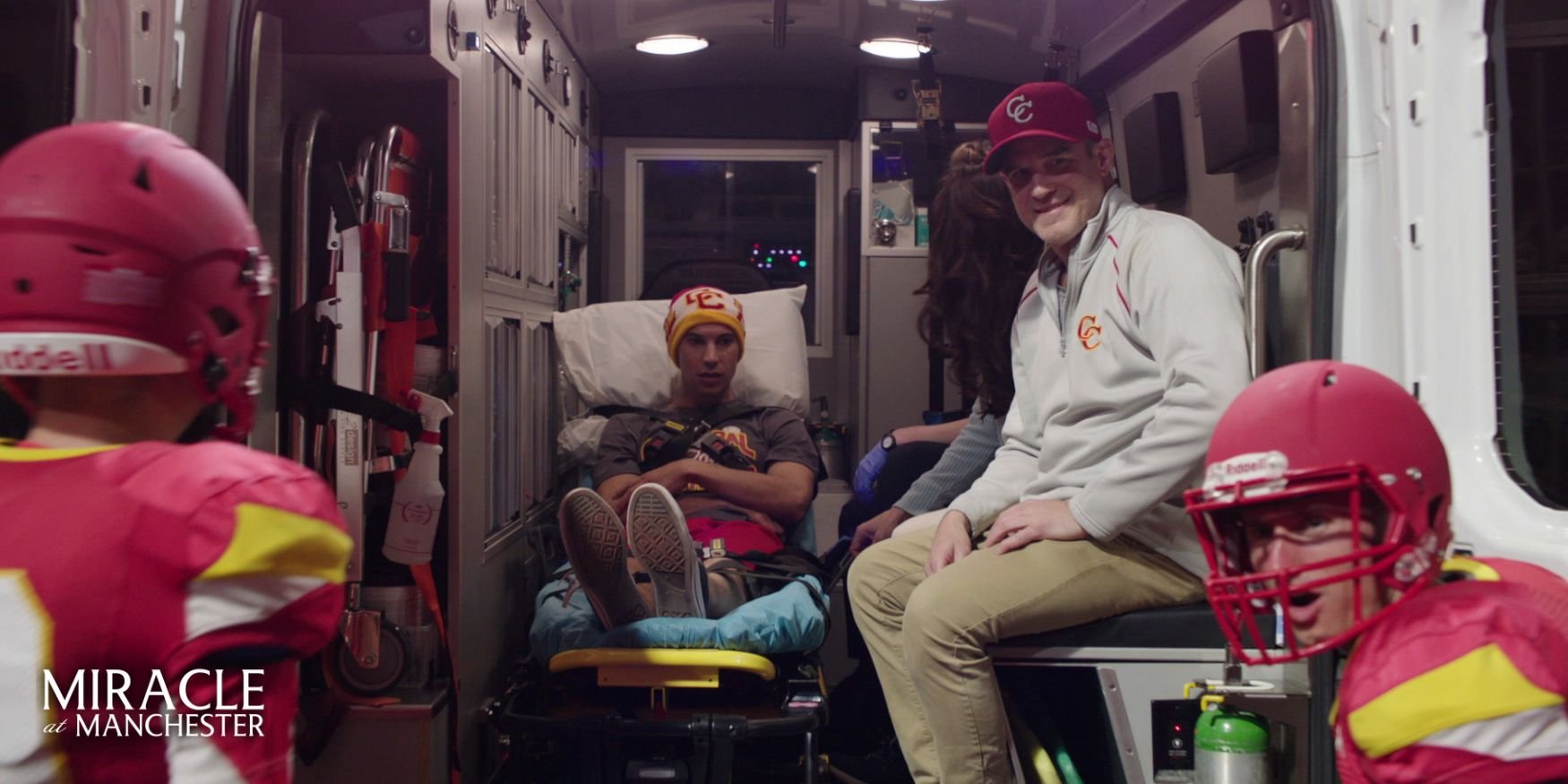 Brycen's healing took place right before he was scheduled to fly to Florida and receive experimental treatment. The treatment and recovery would take about two months – and would have disrupted Brycen's senior year and prevented him from celebrating graduation with his class. But, again, God's timing was perfect. Brycen's healing meant he was able to graduate with his friends.
After high school, Brycen was accepted into the University of California Santa Barbara where he graduated with a degree in communications and a minor in sports management. At the writing of this article, Brycen currently attends Texas A&M University pursuing his master's in sports management.
"I was very fortunate to have professional athletes visit me when I was in the hospital. I want to be in the same spot where I can tell athletes to go to hospitals and give kids motivation," Brycen explained.
For this reason, Brycen chose to pursue a career in sports public relations. In addition to giving back through his career, the Newman's have also started a charity that donates iPads to children who are hospitalized long-term due to illness.
READ ALSO: Family Movies That Will Make You Believe in Miracles
These iPads not only serve as an outlet for these children to use during the long hours they spend in the hospital, but are also pre-loaded with both nutritional and educational software to help them and their loved ones understand their disease and how to deal with it after treatment.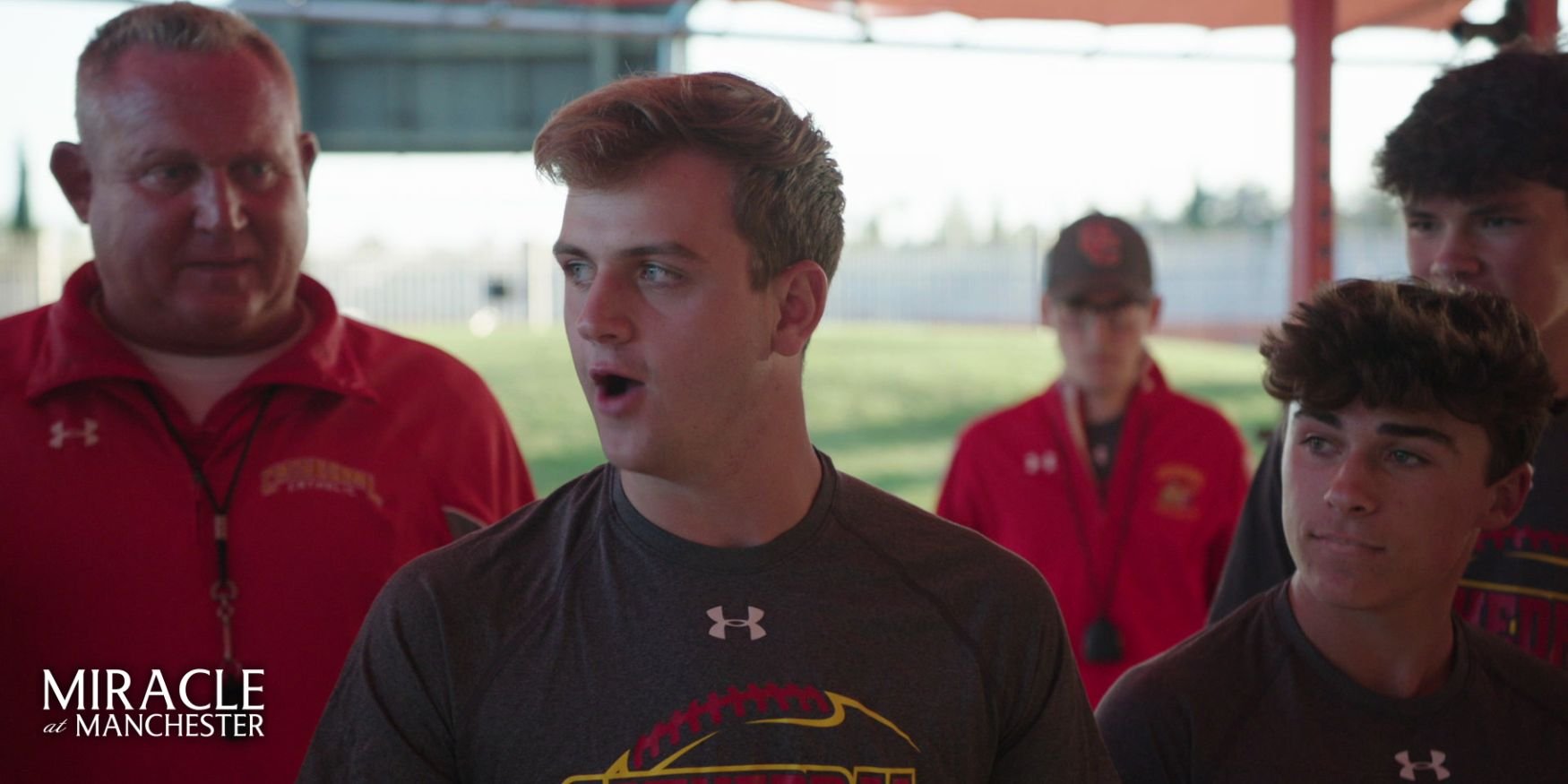 Brycen's main wish is to help those who are in the same shoes he once was – and to connect them to their community, family and friends during this difficult time. He also hopes that sharing his story shows the power of God's hand in our lives through prayer and keeping our faith.
"Other people get a greater impact from it. I want other people to know, from seeing the movie, or witnessing [my story] that God has a plan, that He can figure it out," Brycen said.
READ ALSO: The Incredible Story Behind Eddie McClintock's Directorial Debut in 'Miracle at Manchester'
And watch out - if you look closely in the movie, you may catch a glimpse of Brycen himself. He served as an extra and made his acting debut as a nurse in the hospital and again as a coach on the baseball field. Both Brycen and Richard were very involved in the making of the movie, which was Eddie McClintock's directorial debut.
Richard assisted in writing the script and participated in many behind-the-scenes aspects of the production. Brycen was on set for all of the sports scenes - something he was very passionate about.
"[My favorite scene] was the weight-training room. I was a coach in the background. It was a fun scene to shoot," Brycen added.
The Newmans hope the story of "Miracle at Manchester" touches many hearts and shows what happens when you believe and trust that God will show up for you in your life when you ask big things of Him.
"Don't give up on prayer. It's powerful and don't lose faith," Brycen encourages for those who are facing difficult times. "Keep going. God has a plan - be confident [in that] and have a positive attitude."
"Miracle at Manchester" is now streaming on Pure Flix. What it today with your friends and family and complete our Bible study to accompany the film and deepen your faith through Brycen's story!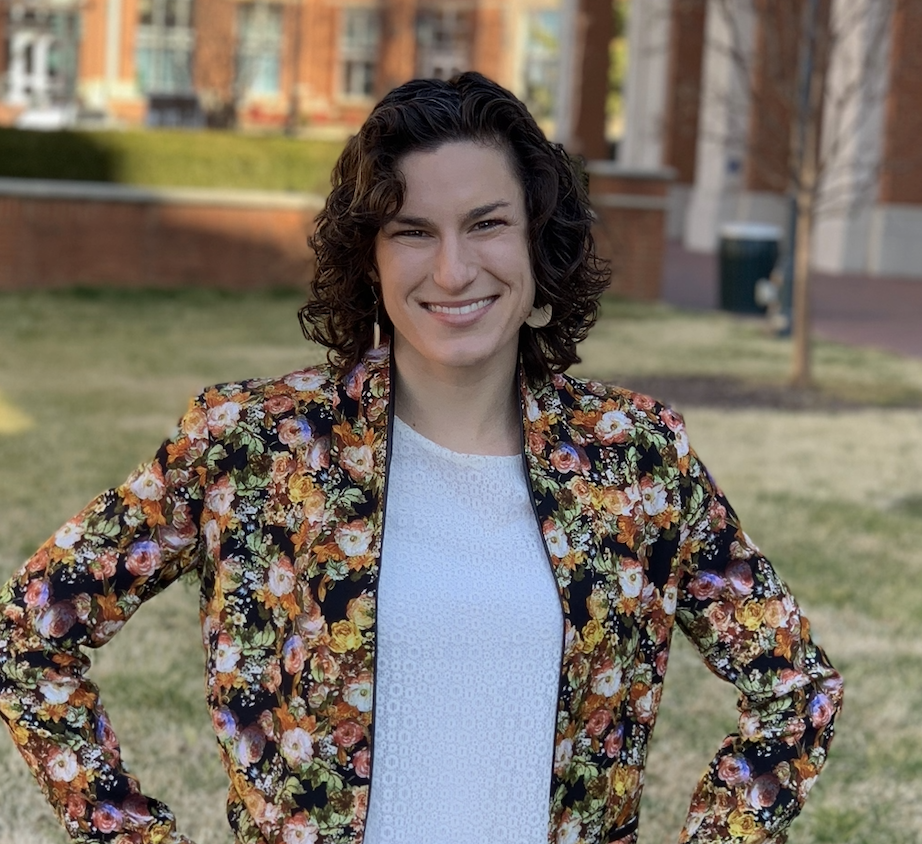 Marissa Zimmet
I was born and raised just across the bay from Tampa, Florida (Go, Lightning!) and attended college at ECU in Greenville, North Carolina. I am a devout Catholic and am active in my parish in Charlotte, North Carolina. Outside of work, I love to run, hike, watch movies and hockey, and spend time with my dog, Rose, and my cat, Toasty, who are both rescues.