Mental health is becoming more and more of a popular and important topic to talk about in today's world. In particularly, depression is an issue that tragically plagues millions, with the associated struggles often holding people back from fully living their lives.
What exactly is depression? GotQuestions.org defines depression as a "widespread condition" that impacts people in both the Christian and non-Christian worlds. Symptoms of depression include "intense feelings of sadness, anger, hopelessness, fatigue and a variety of other symptoms."
BECOME AN INSIDER. ENCOURAGING BIBLE VERSES LISTS DELIVERED TO YOUR INBOX.
Fortunately, our Christian faith and Bible verses can offer those going through difficult times hope. Our faith in God can give hope to those who are weary and burdened and calls them to lay their troubles and sorrows at the foot of the cross. Moreso, scripture can offer plenty of advice on how to overcome related difficulties, though some important distinctions should be made about the types of depression that can impact people's lives.
Bible verses about depression can help us navigate life's pitfalls, giving us the hope to carry on and prosper. Many of these Bible verses are good for depression and are worth sharing with others to help encourage friends and loved ones.
READ ALSO: 20 BIBLE VERSES ABOUT STRENGTH: GOD'S WORD ON FAITH IN HARD TIMES
Situational depression can often be overcome with time and help, as it is usually sparked by life events. Clinical depression, though, is quite different. GotQuestions.org has more:
Clinical depression is a physical condition that must be diagnosed by a physician. It may not be caused by unfortunate life circumstances, nor can the symptoms be alleviated by one's own will. Contrary to what some in the Christian community believe, clinical depression is not always caused by sin. Depression can sometimes be caused by a physical disorder that needs to be treated with medication and/or counseling. Of course, God is able to cure any disease or disorder. However, in some cases, seeing a doctor for depression is no different than seeing a doctor for an injury.
These struggles are nothing new, as depression in the Bible exposes people's stories of experiencing and overcoming troubles, with many verses that deal with pain and anxiety.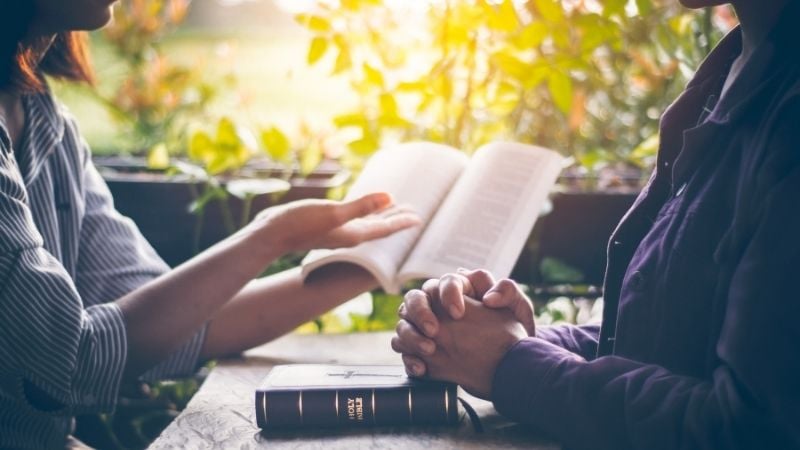 What Does The Bible Say About Depression?
So, what exactly does the Bible say about depression? Quite a bit, actually. Depression in the Bible isn't too difficult to come by. Verses like Proverbs 12:25 (NIV) directly address the issue. The text reads:
"Anxiety weighs down the heart, but a kind word cheers it up."
Jesus, too, addressed the downtrodden, proclaiming the following in Matthew 11:28-30 (NIV):
"Come to me, all you who are weary and burdened, and I will give you rest. Take my yoke upon you and learn from me, for I am gentle and humble in heart, and you will find rest for your souls. For my yoke is easy and my burden is light."
When it comes to understanding the impact of depression in the Bible, one of the best places are the verses that aim to lift people up amid their toughest times — Scriptures that can help people focus on God's goodness as they navigate their troubles. Here are 25 Bible Scriptures for depression.
25 Bible Verses for Depression
1. John 3:16 (NIV)
"For God so loved the world that he gave his one and only Son, that whoever believes in him shall not perish but have eternal life." - John 3:16 (NIV)
Overcoming fear and pain should start with faith. There are many uplifting Scriptures for depression, but John 3:16 — the core of the gospel — offers an intense hope that is worth pondering. Jesus died for us, so we should live for Him, and seek His peace in all we face.
2. Deuteronomy 31:6 (NIV)
"Be strong and courageous. Do not be afraid or terrified because of them, for the Lord your God goes with you; he will never leave you nor forsake you." - Deuteronomy 31:6 (NIV)
Life can get complicated, but this is one of the best scriptures for depression. It reminds us that God never leaves our side. It's an important verse to consider when we feel depressed and overwhelmed — or afraid of what's to come.
3. Psalm 46:1-3 (NIV)
"God is our refuge and strength, an ever-present help in trouble. Therefore we will not fear, though the earth give way and the mountains fall into the heart of the sea, though its waters roar and foam and the mountains quake with their surging." - Psalm 46:1-3 (NIV)
This Scripture is helpful among verses for depression. It reminds us that no matter what happens in our lives, God will be there for us. Reflect on this and other uplifting Scriptures for depression during the hard times.
4. 2 Thessalonians 3:16 (NIV)
"Now may the Lord of peace himself give you peace at all times and in every way. The Lord be with all of you." - 2 Thessalonians 3:16 (NIV)
Bible Scriptures for depression remind us that we can find peace in God's arms. This verse tells us that the Lord will be with us and will guide us at all times — even in our darkest moments. We can seek solace in God when we reflect on the Scriptures for depression and pray.
5. Philippians 4:6 (NIV)
"Do not be anxious about anything, but in every situation, by prayer and petition, with thanksgiving, present your requests to God." - Philippians 4:6 (NIV)
What does the Bible say about depression, worry and struggles? As this verse notes, we are told to "present your requests to God" and to seek the Lord even in the midst of our struggles. It's essential to come to God as we are and to seek His power to heal us.
6. Psalm 18:32 (NIV)
"It is God who arms me with strength and keeps my way secure." - Psalm 18:32 (NIV)
God will protect us. Even when life feels overwhelming, we can know that His plans for us are good and will prosper us. It's essential to remember Bible Scriptures for depression as we journey through the healing process.
7. Habakkuk 3:19 (NIV)
"The Sovereign Lord is my strength; he makes my feet like the feet of a deer, he enables me to tread on the heights." - Habakkuk 3:19 (NIV)
With God, anything is possible. When we face struggles, we must remember that God can help us overcome or move past anything. Among verses that help with depression, this one offers us a reminder that can transform our perspective and put us on the path toward healing.
READ ALSO: 11 BIBLE VERSES ABOUT SADNESS, GRIEF AND OVERCOMING THE ODDS
8. Psalm 34:7 (NIV)
"The angel of the Lord encamps around those who fear him, and he delivers them." - Psalm 34:7 (NIV)
God delivers those who love and seek Him. When it comes to depression in the Bible, it's clear that, no matter the struggle, intentionally drawing nearer to God can be the first step to healing.
9. Joshua 1:9 (NIV)
"Have I not commanded you? Be strong and courageous. Do not be afraid; do not be discouraged, for the Lord your God will be with you wherever you go." - Joshua 1:9 (NIV)
There are times when finding courage and strength seems near-impossible, but rather than buckling under the pressure, the Scriptures for depression tell us to turn to God. We do not need to be strong in ourselves, but instead, we can seek God's strength and power to help guide us.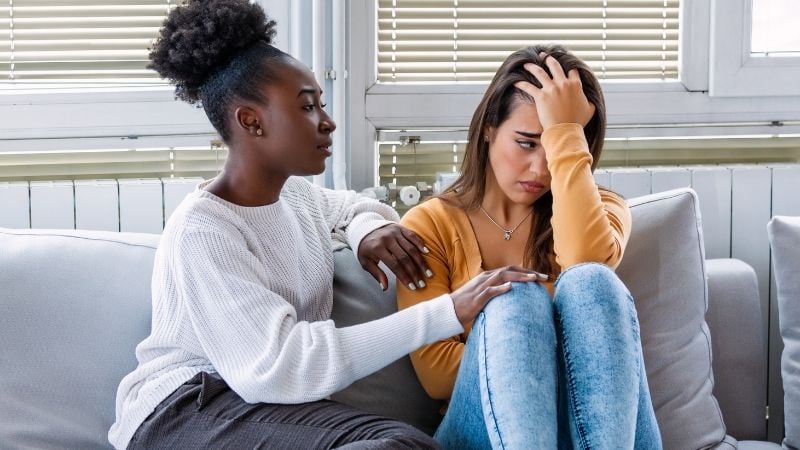 10. Romans 8:38-39 (NIV)
"For I am convinced that neither death nor life, neither angels nor demons, neither the present nor the future, nor any powers, neither height nor depth, nor anything else in all creation, will be able to separate us from the love of God that is in Christ Jesus our Lord." - Romans 8:38-39 (NIV)
Among the many verses for depression, Romans 8:38-39 offers a powerful reminder that there is nothing in the world, no matter how seemingly powerful, that can separate us from God's love. The illustration of the intense power of Christ's love is inspiring and can help lead us through the most difficult of life's challenges.
11. Isaiah 41:10 (NIV)
"So do not fear, for I am with you; do not be dismayed, for I am your God. I will strengthen you and help you; I will uphold you with my righteous right hand." - Isaiah 41:10 (NIV)
Bible verses that deal with depression make it clear that God is the light that will guide us through life's foggy points. When we are looking for strength, we know where to turn. Sometimes, simply starting with prayer and admitting our brokenness is the first step to healing.
12. Psalm 32:7-8 (NIV)
"You are my hiding place; you will protect me from trouble and surround me with songs of deliverance. I will instruct you and teach you in the way you should go; I will counsel you with my loving eye on you." - Psalm 32:7-8 (NIV)
There are times when it feels as though no one understands us and we don't quite fit in. But verses about depression in the Bible offer us the reminder that, no matter what happens on Earth, we have a heavenly Father who deeply loves and cares for us. It's helpful to remember this during times of struggle.
13. Philippians 4:12-13 (NIV)
"I know what it is to be in need, and I know what it is to have plenty. I have learned the secret of being content in any and every situation, whether well fed or hungry, whether living in plenty or in want. I can do all this through him who gives me strength." - Philippians 4:12-13 (NIV)
It's possible to be content in any situation, regardless of how dire. When we remember our source of strength is God, anything is possible. Verses for depression remind us of this reality and can help guide us along the path to restoration.
14. 1 Peter 5:6-7 (NIV)
"Humble yourselves, therefore, under God's mighty hand, that he may lift you up in due time. Cast all your anxiety on him because he cares for you." - 1 Peter 5:6-7 (NIV)
There are times when we simply need to humble ourselves before God — especially if we're looking for healing from painful moments or experiences. Scriptures for depression tell us that God will lift us up if we ask for His help. Knowing that God cares deeply for us makes all the difference.
15. 1 Peter 4:12-13 (NIV)
"Dear friends, do not be surprised at the fiery ordeal that has come on you to test you, as though something strange were happening to you. But rejoice inasmuch as you participate in the sufferings of Christ, so that you may be overjoyed when his glory is revealed." - 1 Peter 4:12-13 (NIV)
Persecution can be a reality in the Christian walk that many times leads to sadness or frustration. But uplifting Scriptures for depression remind us, once again, that we shouldn't be surprised when difficulties befall us, and that we should rejoice, even when we face pain over our faith.
16. Psalm 37:23-24 (NIV)
"The Lord makes firm the steps of the one who delights in him; though he may stumble, he will not fall, for the Lord upholds him with his hand." - Psalm 37:23-24 (NIV)
We might stumble in life; we might fall. At moments, we all face depression, sadness, anger and other struggles, but uplifting Scriptures for depression remind us that God will hold our hand through the storms.
17. Exodus 15:2 (NIV)
"The Lord is my strength and my defense; he has become my salvation. He is my God, and I will praise him, my father's God, and I will exalt him." - Exodus 15:2 (NIV)
Uplifting Scriptures for depression tell us that we should exalt and praise God. This is good advice for anyone facing trouble. Relying on him as our "salvation" is key.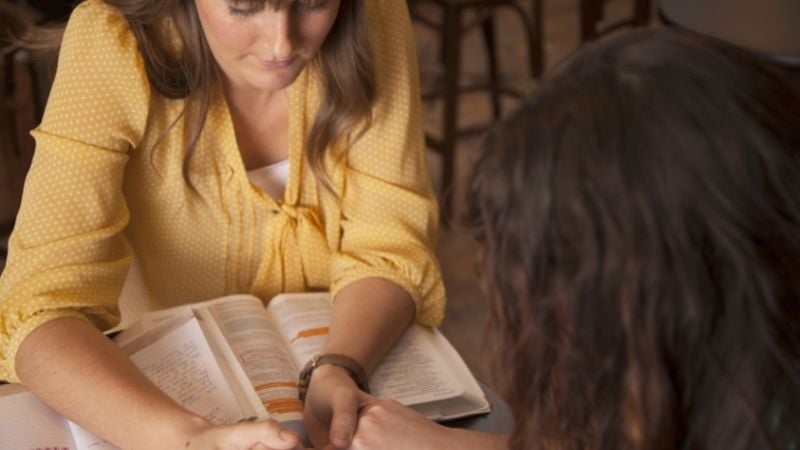 18. Psalm 40:1-3 (NIV)
"I waited patiently for the Lord; he turned to me and heard my cry. He lifted me out of the slimy pit, out of the mud and mire; he set my feet on a rock and gave me a firm place to stand. He put a new song in my mouth, a hymn of praise to our God. Many will see and fear the Lord and put their trust in him." - Psalm 40:1-3 (NIV)
There are times that we must wait patiently on the Lord, even as we cry out for help. But we can count on His love and guidance while remembering that healing can come in His time and not our own. Bible verses that deal with depression tell us to start by putting our trust in Him.
19. Luke 12:25-26 (NIV)
"Who of you by worrying can add a single hour to your life? Since you cannot do this very little thing, why do you worry about the rest?" - Luke 12:25-26 (NIV)
Worrying is a fruitless waste of time, yet so many of us waste seconds, minutes and even hours panicking about the future. Depression can sometimes exacerbate these fears, but Bible Scriptures for depression remind us that worrying can do little to help us; reliance on God is key.
20. Psalm 22:19 (NIV)
"But you, Lord, do not be far from me. You are my strength; come quickly to help me." - Psalm 22:19 (NIV)
When you feel alone or like God is far away, remember: He's right there with you. Depression in the Bible is a very present element. We can read about the struggles people faced thousands of years ago, and see the ways in which the Lord healed them. This same healing is available to us.
READ ALSO: 5 TIPS FOR LEARNING HOW TO 'PRAY WITHOUT CEASING'
21. 2 Corinthians 12:9-10 (NIV)
"But he said to me, 'My grace is sufficient for you, for my power is made perfect in weakness.' Therefore I will boast all the more gladly about my weaknesses, so that Christ's power may rest on me. That is why, for Christ's sake, I delight in weaknesses, in insults, in hardships, in persecutions, in difficulties. For when I am weak, then I am strong." - 2 Corinthians 12:9-10 (NIV)
Our weakness and sadness might feel as though it is holding us back, but we can see the power in taking those painful emotions to God and seeking His healing. Scriptures for depression remind us that the Lord is our well of strength and courage.
22. Ephesians 3:16 (NIV)
"I pray that out of his glorious riches he may strengthen you with power through his Spirit in your inner being." - Ephesians 3:16 (NIV)
Having the Holy Spirit is the most powerful avenue to overcoming pain and suffering. When depression hits, having God in your heart can help navigate you through the chaos and pain. Verses for depression remind us of the transformative power of accepting Christ and living God's way and not our own.
23. John 16:33 (NIV)
"I have told you these things, so that in me you may have peace. In this world you will have trouble. But take heart! I have overcome the world." - John 16:33 (NIV)
God never promised life would be easy. Struggles abound, but Scriptures for depression remind us that Jesus overcame the world, and that, through Him, we, too, can have victory over our struggles.
24. Proverbs 18:10 (NIV)
"The name of the Lord is a fortified tower; the righteous run to it and are safe." - Proverbs 18:10 (NIV)
We can find safety in Christ. When it seems like depression has overtaken us, Bible verses for depression remind us of the power in Jesus' name. We should run to God when we struggle, pray with honesty and seek His face in all we do.
25. Isaiah 40:29 (NIV)
"He gives strength to the weary and increases the power of the weak." - Isaiah 40:29 (NIV)
When you feel weary and overwhelmed, remember that verses for depression affirm God's ability to heal, sustain and rebuild. We are in good hands with Christ. Turn to God and never stop relying on Him to guide you in the good times and bad.
Depression in the Bible: Stories to Encourage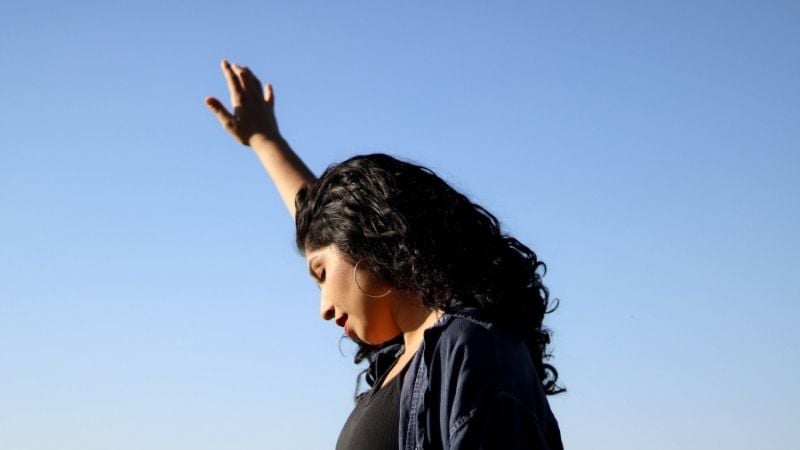 In addition to focusing on depression in the Bible and ways in which verses and prayers can help remedy the pain we experience in our own lives, it's also worth briefly exploring how the Bible showcases depression in the lives of biblical figures.
Various people discussed in the Old and New Testaments truly struggled with depression, despair and other related issues. From David's anguish in Psalms to struggles faced by Elijah, Jeremiah and Moses, depression in the Bible is very real and present.
Crosswalk has more about Moses' story:
Moses was grieved over the sin of his people. In his feelings of anger and betrayal from his own people, Moses, as a leader, was about ready to quit. He came down from his mountaintop experience with God, commandments in hand, only to find the Israelites in complete chaos and sin. His heart-cry to God on their behalf was desperate: "But now, please forgive their sin – but if not, then blot me out of the book you have written." - Exodus 32:32 (NIV)
In the end, people in the Bible — like many people today — faced disappointments and seemingly insurmountable challenges. Perhaps most noteworthy, though: the Scriptures show that these people were often able to overcome depression, fears and worries by relying on God.
Tips for Dealing with Depression
The first step to overcoming situational sadness is to turn to the Almighty, to read Scripture and to pray for guidance. God can help people journey through any challenge. Faith in God helps ease the burden when it comes to the symptoms of depression. God calls us to lay our struggles at the foot of the Cross, telling us that we are not alone in carrying these burdens. We can ask God for the strength to carry us through these hard times, when we're weary and burdened, as he tells us "my yoke is light."
It's important to note that while prayer and Scripture are always beneficial ingredients in helping guide those who experienced depression, clinical depression might require medical treatment and counseling. Seeking medical treatment in addition to your prayer and faith life isn't failing, it is just giving you additional tools to help you overcome this mental illness.
Seeking medical treatment when needed and seeking God for help are two wonderful ways to navigate depression.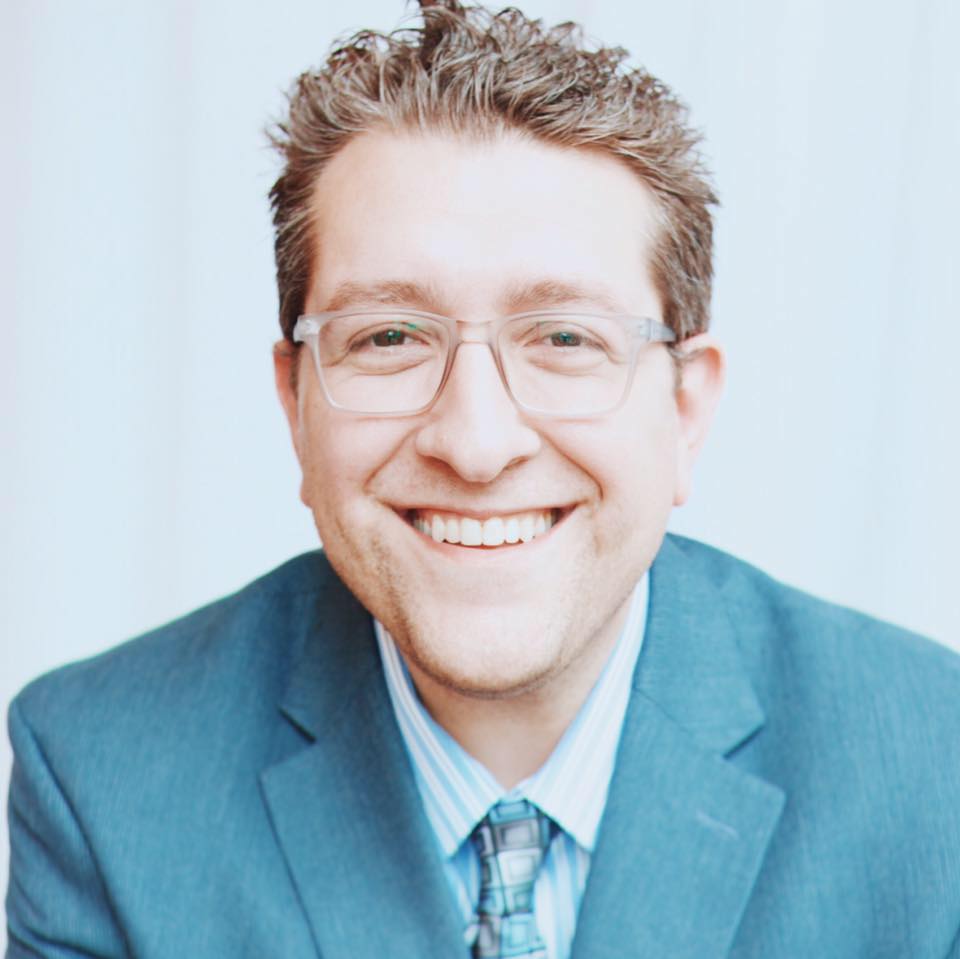 Billy Hallowell
Billy Hallowell has been working in journalism and media for more than a decade. His writings have appeared in Deseret News, TheBlaze, Human Events, Mediaite and on FoxNews.com, among other outlets. Hallowell has a B.A. in journalism and broadcasting from the College of Mount Saint Vincent in Riverdale, New York and an M.S. in social research from Hunter College in Manhattan, New York.