In the third book of C.S. Lewis' series "Chronicles of Narnia", Lucy Pevensie hears Aslan whisper in response to her prayer for help: "Courage, dear heart."
Lucy sought Aslan's help first when she needed additional courage to get through a frightening situation. Where do we first go to find how to be strong and courageous in our moment of need?
Thankfully, the Bible has many passages and verses that can bolster us, make us stronger and more courageous in those moments. We can rely on God's word to help us. Let's take a look at some of these Bible verses about being courageous.
LOOKING FOR MORE INSPIRATION? SIGN UP FOR THE PURE FLIX INSIDER EMAIL NEWSLETTER
What Is the Bible Verse Joshua 1:9?
Have I not commanded you? Be strong and courageous. Do not be afraid; do not be discouraged, for the Lord your God will be with you wherever you go. – Joshua 1:9 (NIV)
When we're facing situations that might make us scared or feel like we are inadequately equipped, we can take courage in this Bible verse about being courageous, and have confidence that God is always with us. We just need to say His name and He will be there, watching over us and protecting us.
We see something similar play out in a movie currently streaming on Pure Flix, "Fearless Faith." Shep is a police officer who begins to question his faith but a courageous act from his partner reminds him just how omnipresent God. Stream "Fearless Faith" on Pure Flix by becoming a member today.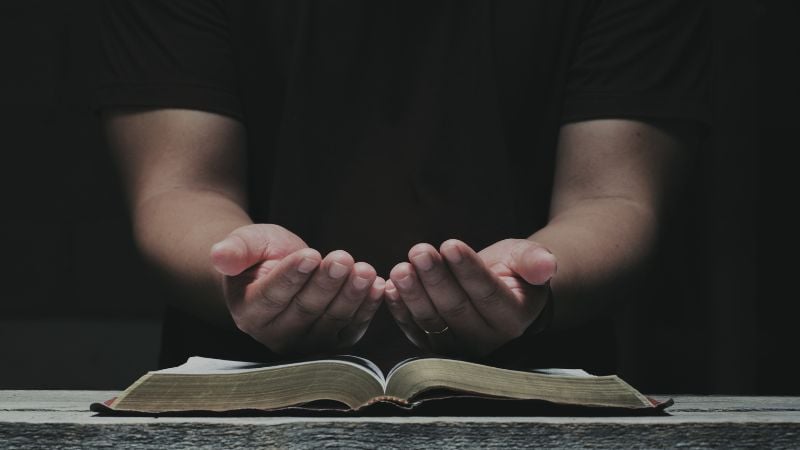 What Does Deuteronomy 31:8 Mean?
The Lord himself goes before you and will be with you; he will never leave you nor forsake you. Do not be afraid; do not be discouraged. – Deuteronomy 31:8 (NIV)
Did you know that the phrase "do not be afraid" is written in the Bible 365 times? That means we can read a new scripture verse every day calling us to be strong and courageous.
Every day, Rachel Joy Scott lived her life knowing that Jesus loved her and was with her. In the film, "I'm Not Ashamed," we see Rachel courageously stand up for what she believes in the face of a very shocking situation. Watch "I'm Not Ashamed" now on Pure Flix by starting your free trial today.
READ ALSO: 20 BIBLE VERSES ABOUT STRENGTH: GOD'S WORD ON FAITH IN HARD TIMES
What Bible Verse Calls Us to be Strong and Courageous?
Psalm 56:3-4 (NIV)
When I am afraid, I put my trust in you. In God, whose word I praise — in God I trust and am not afraid. What can mere mortals do to me?
Sometimes, in times of fear, we forget that our gaze needs to be lifted to what is eternal, rather than what is temporary on this side of heaven. When we face fearful or unknown situations, we can remember that whatever it is we'll encounter, we can be strengthened by knowing these earthly trials are only temporary.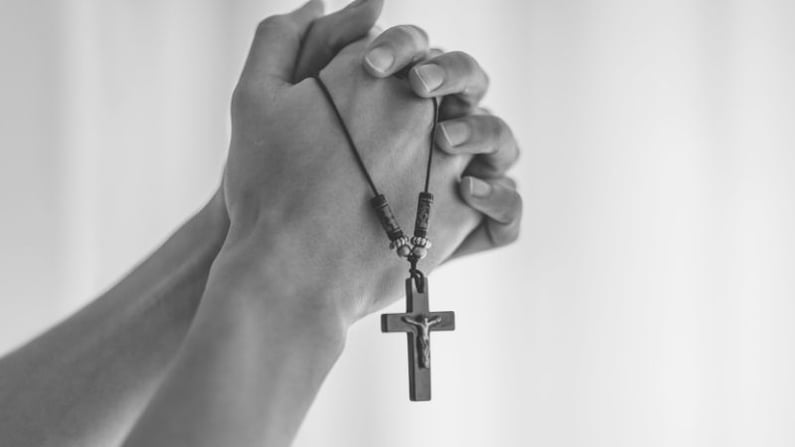 Ephesians 6:13 (NIV)
Therefore put on the full armor of God, so that when the day of evil comes, you may be able to stand your ground, and after you have done everything, to stand.
As Christians, the world often challenges our beliefs. In those moments, we can either concede or take a stand for what we believe. This is a central theme in the movie "Because of Gracia," currently streaming on Pure Flix. Chase and his classmates were challenged for their beliefs and for sharing them publicly with other students. When we do stand up for our belief in Christ, we are putting on the armor of God. We can use this bible verse about the courage to be a prayer in those times we need it. Watch "Because of Gracia" by becoming a Pure Flix member today.
READ ALSO: 15 BIBLE VERSES ABOUT COURAGE THAT WILL HELP YOU RAISE BRAVE KIDS
Philippians 4:13 (NIV)
I can do all this through him who gives me strength.
This popular verse reminds us that when God is our strength, there is nothing we cannot do. Whatever situations we may face, whatever lofty goals we set for ourselves, whatever fears we hope to overcome, we can do it when we call on Jesus.
Matthew 10:16-17 (NIV)
I am sending you out like sheep among wolves. Therefore be as shrewd as snakes and as innocent as doves. Be on your guard; you will be handed over to the local councils and be flogged in the synagogues.
Whether it's real wolves, like in the new Pure Flix's Original "Legacy Peak" (available in September 2022!) or metaphorical wolves, like that Simon faces from his old biker gang in the Pure Flix Original Series "Sons of Thunder," wolves are symbolic of evil in this world. Every one of us will encounter evil during some trial or struggle in our life, but that's when clinging to Jesus is the most important.
Stream "Sons of Thunder" now and "Legacy Peak" on Pure Flix September 22.
Psalm 27:1 (NIV)
The Lord is my light and my salvation — whom shall I fear? The Lord is the stronghold of my life — of whom shall I be afraid?
When we humble ourselves and acknowledge that we cannot do anything without God by our side, we become stronger with God at our side. With God, we will be strengthened against all evil that we encounter in our lives. We should not be frightened when we call on God.
1 Chronicles 28:20 (NIV)
David also said to Solomon his son, "Be strong and courageous, and do the work. Do not be afraid or discouraged, for the Lord God, my God, is with you. He will not fail you or forsake you until all the work for the service of the temple of the Lord is finished.
"Belief requires action," Pastor Matt proclaims in the Pure Flix Original movie, "Do You Believe?" Pastor Matt hands out small crosses to his congregation, asking them to help others and to lead others to Jesus. We are called to do God's will, even if we feel unequipped for the call. It's in those moments when we must remember that God equips the called, like He did David when facing Goliath. This important reminder can strengthen us in those times when our fear may overwhelm us.
We hope this list of Bible verses help you be strong and courageous in your faith in each day. And to watch movies that will inspire and reinforce your faith, make sure to start your free 7-day trial of Pure Flix today.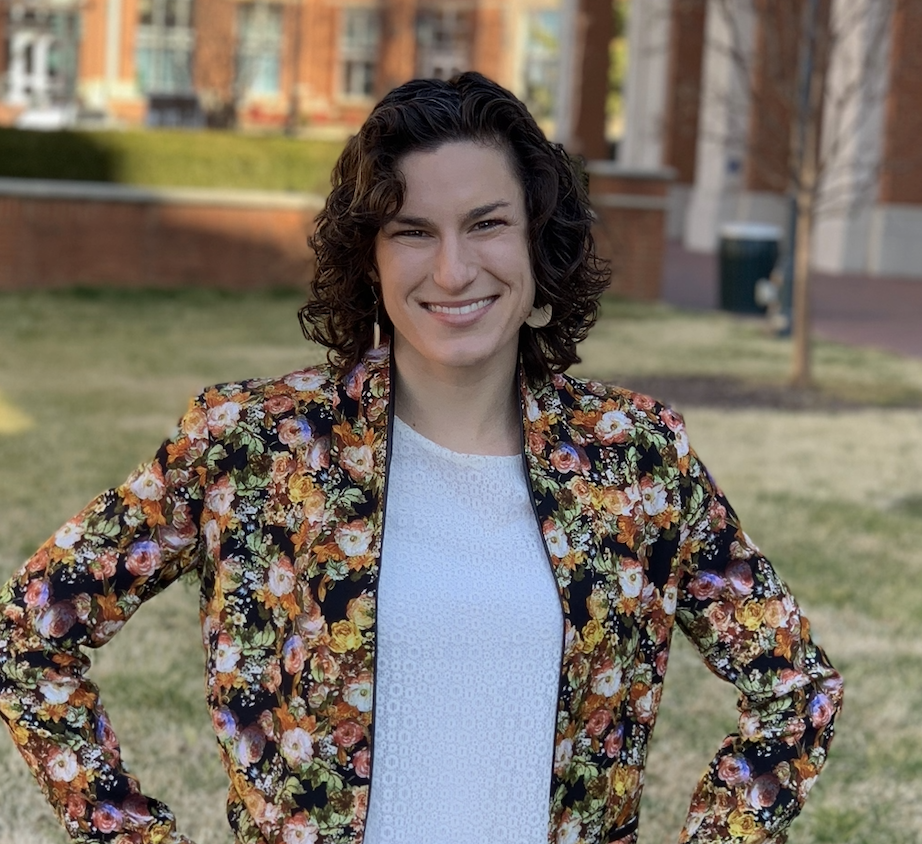 Marissa Zimmet
I was born and raised just across the bay from Tampa, Florida (Go, Lightning!) and attended college at ECU in Greenville, North Carolina. I am a devout Catholic and am active in my parish in Charlotte, North Carolina. Outside of work, I love to run, hike, watch movies and hockey, and spend time with my dog, Rose, and my cat, Toasty, who are both rescues.