No parent enjoys watching their child suffer - especially from a life-threatening illness such as cancer. The ache they feel at watching someone they love so dearly go through something so challenging is heartbreaking.
STREAM THE MIRACLE OF EASTER WITH PURE FLIX! SIGN UP FOR THE INSIDER EMAIL NEWSLETTER FOR ALL THE DETAILS
We see Brycen Newman's father, Richard, experience this pain in "Miracle at Manchester," a story based on the true events of Brycen's journey through a difficult diagnosis of an aggressive form of brain cancer. Through Brycen's journey, Richard is there every step of the way – but we see big changes in Richard's heart in the process. We're taking a deeper look into the character arc of Richard, who goes from a tough sports-fanatic father to a compassionate advocate for his son.
All Sports, All the Time
Before Brycen got sick, he played on both the football and baseball teams at his school. His father was highly invested in his son's sports career and dreamed that Brycen would go on to play past the high school level. Because of his own dreams for Brycen, Richard comes across as demanding and arduous. He is very involved in Brycen attending practice and is strict with his son's schedule.
Due to the level of involvement in his son's sports life, Richard is insistent that Brycen be released from the hospital as soon as possible so he can be back on the field after his first surgery. Richard can't comprehend that Brycen's diagnosis is anything long-term. He wants the doctors to release him so that Brycen can get back to the life he was living before being admitted to the hospital.
READ ALSO: 10 COMFORTING BIBLE VERSES FOR ILLNESS
This is also why Richard can't accept Brycen's diagnosis when the doctor says the illness is worse than originally thought. Richard storms out of the doctor's office, in denial of what's happening. Richard never imagined this life for his child. He refuses to believe that Brycen won't have a life excelling in sports.
So, how does he learn to accept Brycen's diagnosis and become strong for his son while watching him fight cancer?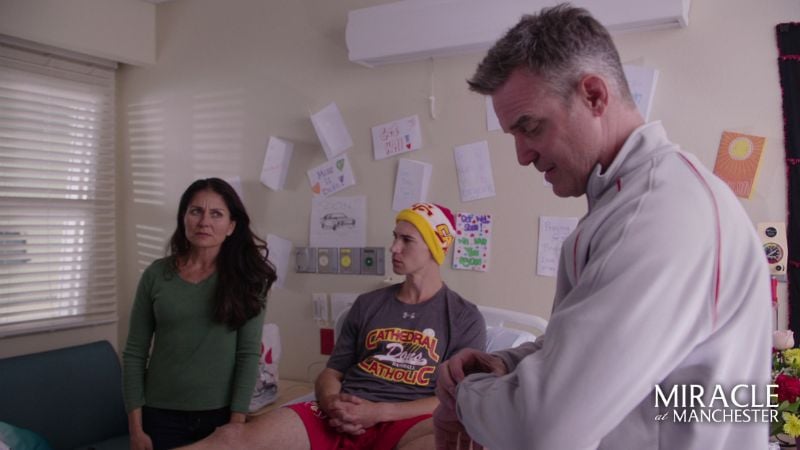 Learning To Trust God
Richard slowly accepts Brycen's diagnosis – but not without a fight. He wrestles internally to grasp the reality of the situation. At first, Richard is mad at God.
As a man of faith, he prays to God, asking Him why this happened. Richard is frustrated that this could ever be part of God's plan for his family. However, he comes to recognize the situation is out of his control and is in God's hands.
As time goes on, Richard realizes being angry with God isn't going to get him or Brycen anywhere. Instead, he looks to God and his faith to provide comfort and strength during this hard time. He submits to God's will for Brycen.
Once Richard does that, he learns that prayer can be his hope through this ordeal rather than an outlet for his anger. Richard's prayers become part of his support system to have faith and trust that his son will survive.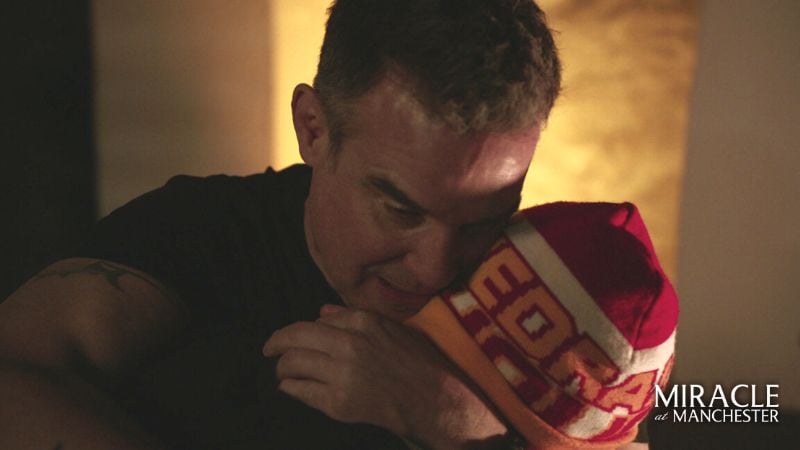 READ ALSO: 20 BIBLE VERSES ABOUT STRENGTH: GOD'S WORD ON FAITH IN HARD TIMES
Leaning Into God
As Brycen's treatment continues, Richard's faith and trust in God continue to strengthen. As Brycen prepares for a more aggressive treatment option, Richard and Brycen have a heart-to-heart. When Brycen tells his dad he's scared, Richard points him back to his trust in God and knowing that God will be there through it all.
This isn't the same Richard we saw at the beginning of the movie, a father who only cared about Brycen's performance on the field. His compassion and love for his son have expanded and his hard edges have softened.
Richard starts to care more about Brycen's non-sport interests, his friends and his life at school. He even arranges for Brycen to see all of his classmates before his next round of treatment starts. Richard sees how much his classmates have been part of Brycen's support system during his illness and is encouraged even more.
Richard's change of heart as the movie progresses shows exactly what the power of prayer can do. It's through prayer that Richard is able to lean into his faith in God and learn to accept his son's diagnosis. It's also through prayer that Richard shows up and is able to support his son through this difficult journey.
Watch Richard's transformation in "Miracle at Manchester" now streaming exclusively on Pure Flix.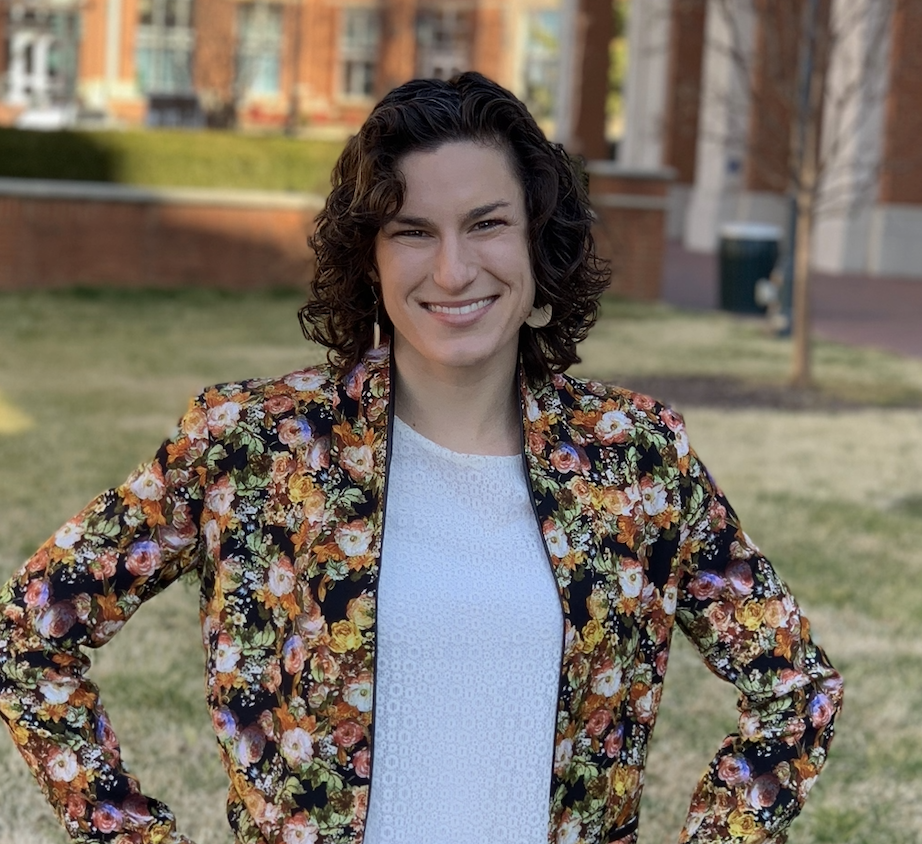 Marissa Zimmet
I was born and raised just across the bay from Tampa, Florida (Go, Lightning!) and attended college at ECU in Greenville, North Carolina. I am a devout Catholic and am active in my parish in Charlotte, North Carolina. Outside of work, I love to run, hike, watch movies and hockey, and spend time with my dog, Rose, and my cat, Toasty, who are both rescues.