Life can sometimes be unpredictable and scary, which is why faith in God is a powerful tool for navigating the unknown. Prayer, in particular, can help people cope with and overcome the worries and fears that can be crippling in a world plagued by various problems and evils. Prayer can help us ask God for protection in the times we need it most.
From prayers for God to help guide us through personal woes to invocations on behalf of friends and loved ones, you'll find some useful examples of appeals to God below:
Powerful Prayer Amid Uncertainty in Your Own Life
The Bible tells us not to worry in life and to place our fears in God's hands. Matthew 6:25 (NIV) reads,
"Therefore I tell you, do not worry about your life, what you will eat or drink; or about your body, what you will wear. Is not life more than food, and the body more than clothes?"
This can be easier said than done — but if you're facing an uncertain situation and you're not sure what to do, consider saying this powerful prayer for protection and ask God for help and guidance:
Lord, I am feeling uncertain about what I'm facing. Please guide me and help me to cope with what is unfolding, Please also grant me the peace that only you can give. Amid my worries, please come alongside me and sustain me. I know that I can put my trust in you. Please grant me reminders along the way, so that I do not become overtaken by the unknown. In Jesus' name I pray, amen.
Inspiring Prayer for Protection for Family Members and Loved Ones
Often, it's our friends and loved ones who are desperately in need of a prayer for protection. Philippians 4:6 (NIV) reminds us not to worry and to turn to prayer — a message that we should remind loved ones of as they, too, face challenges. The verse reads,
"Do not be anxious about anything, but in every situation, by prayer and petition, with thanksgiving, present your requests to God."
For those times when you are seeking guidance or help for family members and loved ones, remember that verse and consider this prayer for protection:
Lord, I pray for my friends and loved ones [or insert a specific person's name]. Please grant them your peace, love and understanding, and please protect them from the evils of this world. Lord, please guide their paths and help them to make the right decisions — choices that will lead them where you want them to be. In addition to wisdom, I pray for their protection and safekeeping, especially as they weather this storm. In Jesus' name I pray, amen.
Comforting Prayer After Loss
Sometimes, a loss in life can leave a deep void that creates sadness and depression. Prayer can be a powerful tool for helping human beings move forward and continue to seek God even amid the pain of loss. In our prayers for protection amidst loss, we can ask God to protect us from suffering, temptation and depression.
Whether it's a job, a loved one or some other form of loss, the Lord is there to guide us and grant us peace. These powerful prayers for protection and safekeeping are quite helpful:
Here is a personal prayer after the loss of a loved one:
Lord, I am in shock and in pain. I'm not sure where to turn or what to do, but I know that Your love can sustain me. The loss of [insert person] has left me feeling alone and overwhelmed. At moments, I'm not sure how I will move forward. Please fill me with your peace and help me through this difficult time. Help me to see Your love and Your purpose. It is only with Your love and care that I know I can move forward. Please help me pick up the pieces and forge on. Amen.
Here is a prayer for protection of others suffering after the loss of a loved one:
Dear God, I lift up [insert name(s)] to you, as they suffer the loss of their loved one. Lord, we know that life can sometimes be painful and that death can leave a hole in our hearts. I ask that you fill that hole and come alongside [insert name(s)], as they move forward and start life anew without their beloved. Please send them reminders of Love, give them the peace that surpasses all understanding and guide them as they journey through the known. In Jesus' name I pray, amen.
READ ALSO: 5 PRAYERS FOR THE DYING: HOW TO PRAY FOR YOUR LOVED ONES WHILE GRIEVING
Powerful Prayer for Children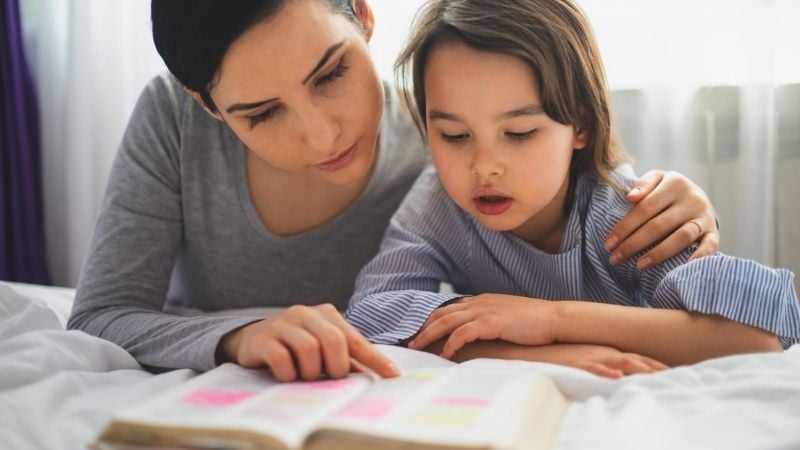 For parents, there's nothing more important than molding and shaping our children. It's easy to forget in our hectic lives, though, that spiritual formation is the most important element of kids' development.
READ ALSO: 7 Bible Verses To Help You Fight Fear Amid Chaos
The Bible tells is in Proverbs 22:6:
"Start children off on the way they should go, and even when they are old they will not turn from it."
The below prayer is for parents looking for powerful prayers for protection and safekeeping for their kids:
Dear Lord, please help my children as they learn and grow. Please grant them an eternal perspective that helps them to see beyond the here and now. Please help foster this worldview and use me as a parent to plant the right seeds — seeds that will grow and flourish throughout their lives. Please grant my children the wisdom to know right from wrong and to discern what Your divine will is for their lives. And, if and when they fall, please grant me the peace and wisdom to help them get back up. Thank you for the blessing of children, Lord. In the name of your son Jesus I pray, amen.
Inspiring Prayer for Protection for Those Facing Difficult Situations
There are often times when specific situations in life require us to ask God for divine intervention. From natural disasters to wars and everything else in between, it's important that we pray for the afflicted and seek the Lord's intervention in helping ease their pain and suffering. Here are two prayers for protection worthy of your consideration — both a personal plea and one made on behalf of others:
Here is a personal prayer for protection for those facing difficult situations:
Lord, I am scared. I pray for Your protection and peace. I also pray for your supernatural intervention. I know you have the power to [stop/prevent the crisis, ease the burden of the crisis]. Please act in accordance with your will. I ask that you protect my family, me and my community. I ask for Your love and healing to be poured out. In Jesus' name I pray, amen.
Here is a prayer for protection for people suffering in difficult situations:
Lord, please be with [insert person, group or community]. Please bless and guide them as they navigate through this difficult time. Help them to see your face amid the challenges and troubles — and please sustain them. I pray for your wisdom and for Your love to overcome everyone facing this challenge. In the name of your son Jesus I pray, amen.
For more about the importance of prayer, be sure to read our tips on creative ways that you can make your prayer time even more powerful.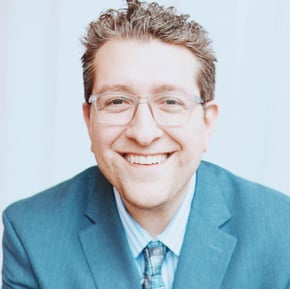 Billy Hallowell
Billy Hallowell has been working in journalism and media for more than a decade. His writings have appeared in Deseret News, TheBlaze, Human Events, Mediaite and on FoxNews.com, among other outlets. Hallowell has a B.A. in journalism and broadcasting from the College of Mount Saint Vincent in Riverdale, New York and an M.S. in social research from Hunter College in Manhattan, New York.