Loving others is one of the most prevalent themes in the New Testament, with Jesus proclaiming that the greatest two commandments are to love the Lord and to have love for others. And Bible verses about loving others make it clear that it's essential to have love not only for our friends and family, but also for enemies and those we dislike.
25 Bible Verses About Loving Friends, Family and Strangers
Considering that a major Biblical focus is loving others, we can use the example of Jesus Christ to show us the way. Here are some of the best Bible verses about loving others:
"For God so loved the world, that he gave his only begotten Son, that whosoever believeth in him should not perish, but have everlasting life." - John 3:16, KJV
John 3:16 is most frequently used when discussing Jesus Christ's sacrifice and eternal life, but the verse also provides a blueprint for how we should treat others. Considering that God so loved us that He sent Jesus, we, too, should extend love and grace to others — even those who have hurt and offended us.
READ ALSO: Spread Love Through God with These 15 Bible Quotes
"This is my commandment, That ye love one another, as I have loved you." - John 15:12, KJV
Jesus calls on all of us to engage in loving others, just as He has loved us. This is one of the Bible verses that makes it clear that God's love is the blueprint to follow in our own lives.
"Love worketh no ill to his neighbour: therefore love is the fulfilling of the law." - Romans 13:10, KJV
We should have no ill will toward those around us, with the importance of loving others being emphasized in this verse.
"Heal the sick, cleanse the lepers, raise the dead, cast out devils: freely ye have received, freely give." - Matthew 10:8, KJV
The New Testament calls Christians to go above and beyond to help others. Whether it is the sick or those in need, the Bible repeatedly offers guidance aimed at sparking goodness in how we interact with and love those around us.
"Pure religion and undefiled before God and the Father is this, To visit the fatherless and widows in their affliction, and to keep himself unspotted from the world." - James 1:27, KJV
Bible verses about loving others call us to help the fatherless, widows and others who face uphill battles in life or challenges. The greater love we show, the more we're living out God's plan for our lives.
READ ALSO: 29 Bible Verses About Wives, Marriage and Love
"But I say unto you which hear, Love your enemies, do good to them which hate you, Bless them that curse you, and pray for them which despitefully use you." - Luke 6:27-28, KJV
There are Bible verses about loving others such as Luke 6:27-28 that make one thing abundantly clear: We're not only called to love people we like; we're also called to love our enemies and those whom we dislike.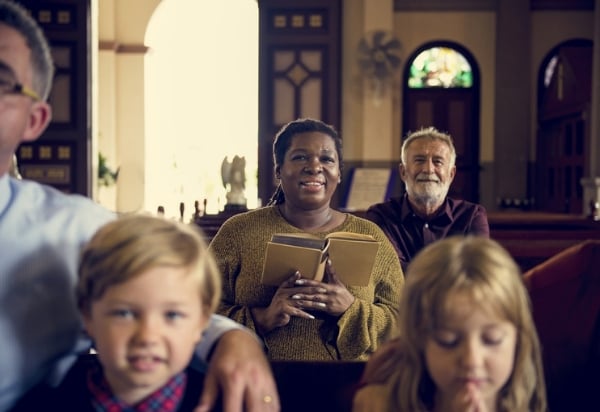 "But I say unto you, Love your enemies, bless them that curse you, do good to them that hate you, and pray for them which despitefully use you, and persecute you." - Matthew 5:44, KJV
While it might be difficult to show greater love to those who have hurt or persecuted you, Jesus Christ calls us to pray for these people. This is an act of love that can spark humility inside of us, while also blessing even those people who have harmed us.
"For all the law is fulfilled in one word, even in this; Thou shalt love thy neighbour as thyself." - Galatians 5:14, NIV
As a Christian, you are called to love your neighbor as yourself. Considering that most of us seek our own well-being, this verse is convicting ad important.
"As the Father hath loved me, so have I loved you: continue ye in my love." - John 15:9, KJV
God is the ultimate example of love, with Jesus Christ and his sacrifice to bring us eternal life offering a stark reminder for us to ensure we love others with the same fervency.
"Beloved, if God so loved us, we ought also to love one another." - 1 John 4:11, KJV
1 John 4:11 builds upon the importance of loving others, reminding Christians that God's love for humanity is so powerful that it should be our own standard in our relationships and treatment or others.
READ ALSO: 10 Christian Love Movies for Valentine's Day and Beyond
"Though I speak with the tongues of men and of angels, and have not charity, I am become as sounding brass, or a tinkling cymbal. And though I have the gift of prophecy, and understand all mysteries, and all knowledge; and though I have all faith, so that I could remove mountains, and have not charity, I am nothing." - 1 Corinthians 13:1-2, KJV
Without love, we are nothing. Jesus Christ calls us to love God and love others. If we fail to live by these commands, we are missing the boat on goodness and what it really means to be a Christian.
"And walk in love, as Christ also hath loved us, and hath given himself for us an offering and a sacrifice to God for a sweetsmelling savour." - Ephesians 5:2, KJV
This is one of the Bible verses about loving others that focuses on the connection between the selflessness of Christ's death on the cross and the way in which we're called to interact with others.
"Bear ye one another's burdens, and so fulfil the law of Christ." - Galatians 6:2, KJV
One way we can effectively love others is to bear their burdens — to hear them out when it comes to their pains and struggles, and to offer assistance if and when it applies. If we help one another, we can all truly learn and grow.
"Be kindly affectioned one to another with brotherly love; in honour preferring one another." - Romans 12:10, KJV
Brotherly love is an excellent way to treat others. If we operate with kindness and affection and treat those around us as though we deeply care, we can be living out exactly what Jesus Christ called us to do.
"The liberal soul shall be made fat: and he that watereth shall be watered also himself." - Proverbs 11:25, KJV
We should pour ourselves out and shower love and grace upon those who need it. Not only is this good for the people around us, but it helps to fulfill our own souls, while bringing us into compliance with the gospel.
"And be ye kind one to another, tenderhearted, forgiving one another, even as God for Christ's sake hath forgiven you." - Ephesians 4:32, KJV
Among Bible verses about loving others are scriptures that remind us not to allow bitterness to overtake us. We must step beyond ourselves and show greater love by forgiving those who have harmed us, remember in the process how Jesus Christ has forgiven us for our wrongs.
"He answereth and saith unto them, He that hath two coats, let him impart to him that hath none; and he that hath meat, let him do likewise." - Luke 3:11, KJV
Charity and giving to those in need is yet another way to show love for others. The Bible calls us to help meet the physical needs of those who cannot help themselves.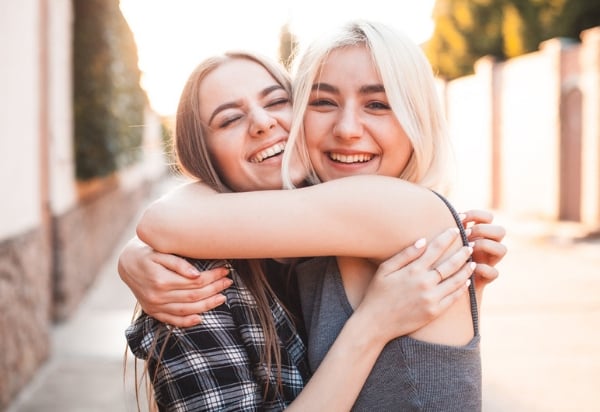 "Greater love hath no man than this, that a man lay down his life for his friends." - John 15:13, KJV
Jesus Christ's death on the cross was the greatest act of love in history. Jesus' death gives us eternal life, but it also inspires us to be loving others by showing God's love to those we encounter.
"A friend loveth at all times, and a brother is born for adversity." - Proverbs 17:17, KJV
Keeping positive friendships is also important. Being a good friend means being there for those around you, particularly when tough times strike. Show greater love by increasing your love for your friends. Make time to listen to their needs, wants and struggles.
"There is no fear in love; but perfect love casteth out fear: because fear hath torment. He that feareth is not made perfect in love." - 1 John 4:18, KJV
Remember that love has the power to "cast out fear." So when chaos and uncertainty strike, seek those who love you — and be a rock for those who are struggling and fearful. Keeping healthy relationships is key, as is being intentional about showing your life for others.
"For the poor shall never cease out of the land: therefore I command thee, saying, Thou shalt open thine hand wide unto thy brother, to thy poor, and to thy needy, in thy land." - Deuteronomy 15:11, KJV
Remember to be charitable and to give, especially if your life is filled with blessings. We show greater love by helping those who desperately need it.
READ ALSO: How to Volunteer: Share God's Love Through Service
"Husbands, love your wives, even as Christ also loved the church, and gave himself for it." -Ephesians 2:25, KJV
Another essential Bible verse about loving others is given to husbands, with scripture telling husbands to love and care for their wives in the same way Jesus loved the church.
"Let brotherly love continue. Be not forgetful to entertain strangers: for thereby some have entertained angels unawares." - Hebrews 13:1-2, KJV
Love is important, not only for friends and family — but even for strangers. It's important that we extend a hand to those in need, as the Bible verses about loving others command Christians to do so.
"Husbands, love your wives, and be not bitter against them." - Colossians 3:19, KJV
Here's another one of the Bible verses telling husbands to love their wives. The message is simple and its repetition should speak volumes about how spouses are to treat one another.
"A new commandment I give unto you, That ye love one another; as I have loved you, that ye also love one another. By this shall all men know that ye are my disciples, if ye have love one to another." - John 13:34-35, KJV
When it comes to the pursuit of following God and finding eternal life, Jesus tells us evidence of our faith can be seen in how we love one another. Loving others is essential and Christ makes this more than clear in this scripture.
You can get more biblical inspiration about love and marriage here.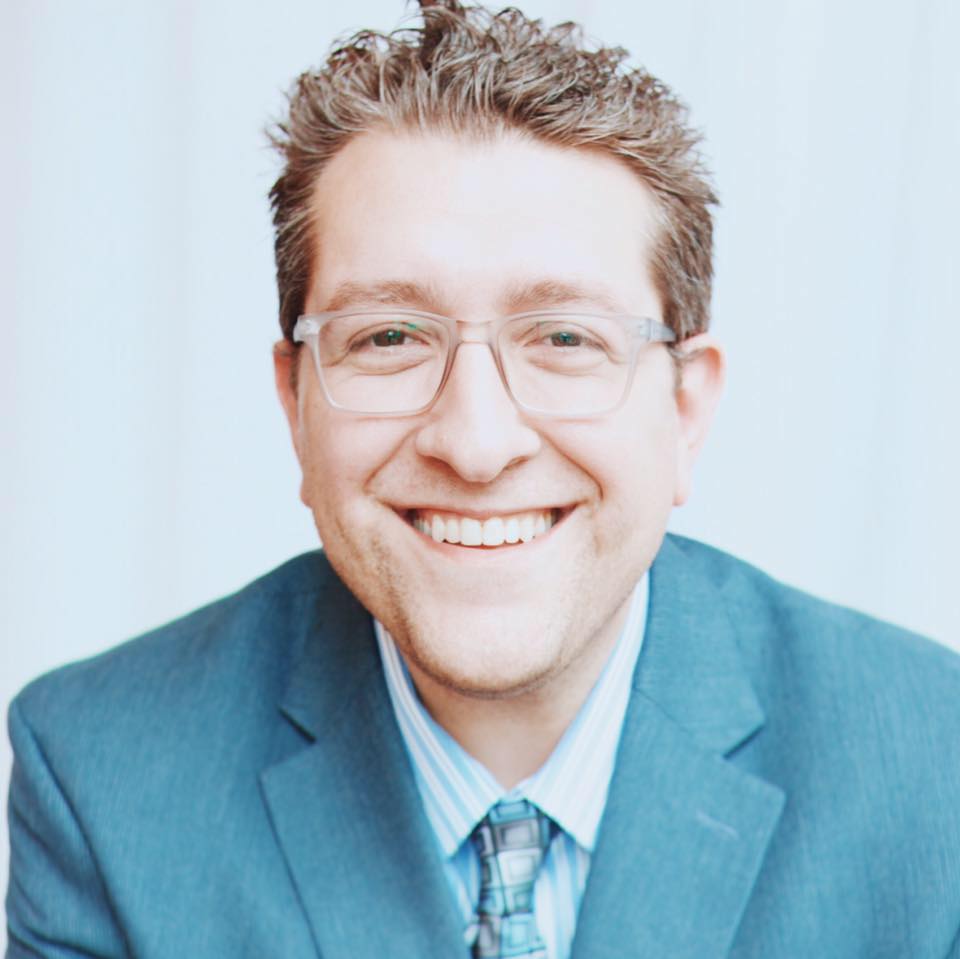 Billy Hallowell
Billy Hallowell has been working in journalism and media for more than a decade. His writings have appeared in Deseret News, TheBlaze, Human Events, Mediaite and on FoxNews.com, among other outlets. Hallowell has a B.A. in journalism and broadcasting from the College of Mount Saint Vincent in Riverdale, New York and an M.S. in social research from Hunter College in Manhattan, New York.