There are many Bible verses about friendship, as the Scriptures offer guidance on love, compassion and how to treat those around us. Bible quotes about friendship make it clear that we can and should find decency and goodness in those around us — and that we can offer quite a bit to our loved ones when it comes to encouragement and care.
LOOKING FOR HOPE? Watch Uplifting Movies and TV Shows Right Now on Pure Flix
Let's take a look at friendship in the Bible to better explore 25 popular scriptures and their relevance to our lives:
Bible Verses About Friendship: Helping One Another
Bible verses about best friends and loved ones make it clear that there are standards for how people should treat one another. On a general note, Luke 6:31 tells us to treat others the way we want to be treated. This is one of the more well-known verses about friendship and kindness, but Proverbs also offers some important Bible quotes about friendship.
Here are some verses to consider:
"Do to others as you would have them do to you." - Luke 6:31
"Perfume and incense bring joy to the heart, and the pleasantness of a friend springs from their heartfelt advice." - Proverbs 27:9
"Plans fail for lack of counsel, but with many advisers they succeed." - Proverbs 15:22
"A friend loves at all times, and a brother is born for a time of adversity." - Proverbs 17:17
Verses About Friendship: Encourage One Another
When it comes to friendship in the Bible, there's a strong theme of encouragement, with more than one Bible verse about friendship reminding believers that it's essential to help and encourage one another in the faith.
Here are a few verses worth considering:
"Two are better than one, because they have a good return for their labor: If either of them falls down, one can help the other up. But pity anyone who falls and has no one to help them up." - Ecclesiastes 4:9-10
"As iron sharpens iron, so one person sharpens another." - Proverbs 27:17
"Be devoted to one another in love. Honor one another above yourselves. Never be lacking in zeal, but keep your spiritual fervor, serving the Lord." - Romans 12:10-11
"And let us consider how we may spur one another on toward love and good deeds, not giving up meeting together, as some are in the habit of doing, but encouraging one another—and all the more as you see the Day approaching." - Hebrews 10:24-25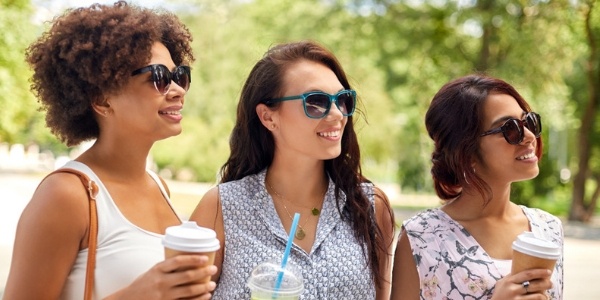 Bible Verses About Best Friends: Show Kindness and Be Sacrificial
Part of building a healthy friendship means showing love and support to those around us. There are verses about friendship in the Bible that make this reality crystal clear.
Read Also: The 9 Christian Values That Change Lives
The following Bible quotes about friendship encourage Christians to show kindness, patience and other positive attributes. Sacrificing one's own wants and needs for others is also an important theme that shows through:
"Therefore, as God's chosen people, holy and dearly loved, clothe yourselves with compassion, kindness, humility, gentleness and patience. Bear with each other and forgive one another if any of you has a grievance against someone. Forgive as the Lord forgave you. And over all these virtues put on love, which binds them all together in perfect unity." - Colossians 3:12-14
"Therefore encourage one another and build each other up, just as in fact you are doing." - 1 Thessalonians 5:11
"Carry each other's burdens, and in this way you will fulfill the law of Christ." - Galatians 6:2
"One who has unreliable friends soon comes to ruin, but there is a friend who sticks closer than a brother." - Proverbs 18:24
"Greater love has no one than this: to lay down one's life for one's friends." - John 15:13
Bible Quotes About Friendship: Good Character
Some of the Bible verses about friendship encourage people to choose friends who have a good, solid character. In fact, at least one of the many verses about friendship warns that bad company in a friendship can corrupt a person's character — a warning we should all heed.
Here are some important Bible verses to consider about good character and the importance of gathering together:
"For where two or three gather in my name, there am I with them." - Matthew 18:20
"Do not be misled: 'Bad company corrupts good character.'" - 1 Corinthians 15:33
"Walk with the wise and become wise, for a companion of fools suffers harm." - Proverbs 13:20
"You adulterous people, don't you know that friendship with the world means enmity against God? Therefore, anyone who chooses to be a friend of the world becomes an enemy of God." - James 4:4
"The prudent see danger and take refuge, but the simple keep going and pay the penalty. Humility is the fear of the Lord; its wages are riches and honor and life." - Proverbs 22:3-4
"Come near to God and he will come near to you. Wash your hands, you sinners, and purify your hearts, you double-minded." - James 4:8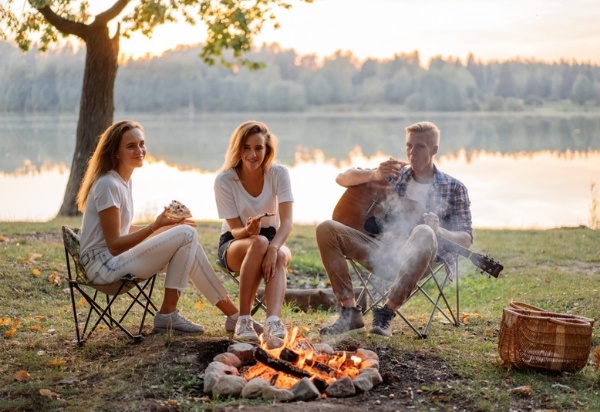 Friendship in the Bible: Love With Action
The Bible calls on believers to love friends and enemies, alike. But beyond mere love, there's a call to embrace others and care for them through actions. The old adage "actions speak louder than words" is certainly seen in the scriptures.
Here are Bible verses about best friends and verses about friendship more generally:
"But love your enemies, do good to them, and lend to them without expecting to get anything back. Then your reward will be great, and you will be children of the Most High, because he is kind to the ungrateful and wicked." - Luke 6:35
"Love is patient, love is kind. It does not envy, it does not boast, it is not proud. It does not dishonor others, it is not self-seeking, it is not easily angered, it keeps no record of wrongs. Love does not delight in evil but rejoices with the truth. It always protects, always trusts, always hopes, always perseveres." - 1 Corinthians 13:4-7
"Therefore, as we have opportunity, let us do good to all people, especially to those who belong to the family of believers." - Galatians 6:10
"Dear children, let us not love with words or speech but with actions and in truth." - 1 John 3:18
"Above all, love each other deeply, because love covers over a multitude of sins." - 1 Peter 4:8
"But the fruit of the Spirit is love, joy, peace, forbearance, kindness, goodness, faithfulness, gentleness and self-control. Against such things there is no law." - Galatians 5:22-23
A fun way to learn more about goodness — and the fruit of the Spirit — is to read the free devotional, Christian Movies that Teach the Fruit of the Spirit. Inside, you'll find encouraging scripture and insights to help you apply each trait.
In need of more guidance and inspiration? Be sure to sign up for Pure Flix today. You can access thousands of inspirational and faith and family-friendly TV shows and movies during your free trial.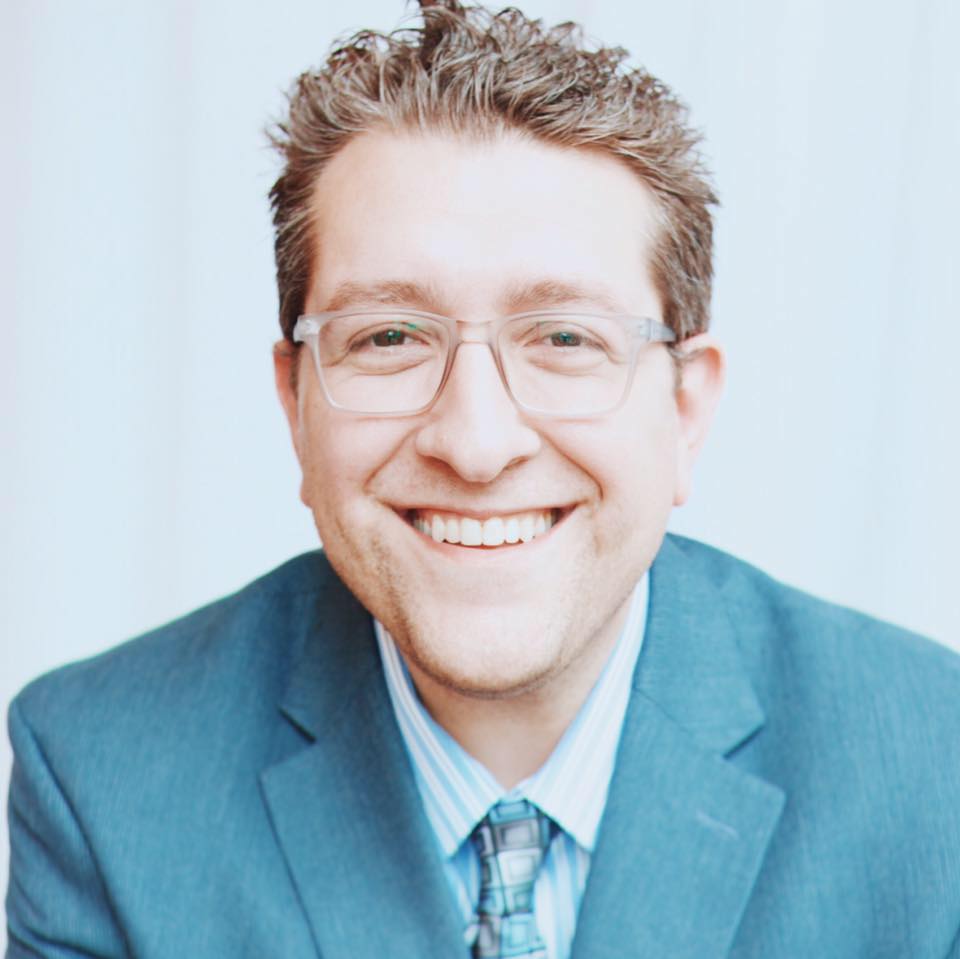 Billy Hallowell
Billy Hallowell has been working in journalism and media for more than a decade. His writings have appeared in Deseret News, TheBlaze, Human Events, Mediaite and on FoxNews.com, among other outlets. Hallowell has a B.A. in journalism and broadcasting from the College of Mount Saint Vincent in Riverdale, New York and an M.S. in social research from Hunter College in Manhattan, New York.