Has anyone ever said anything to you in a moment where you just wish you had a pen and paper to write down exactly what they said?
The Pure Flix Original movie, "Divine Influencer" follows Olivia (Liv) Golden as her life drastically changes when she loses her job and inheritance all at once. In order to find the meaning of true influence, she must humbly trust God to discover that true joy and purpose come from serving others and having a positive impact on others.
Want to dive deeper into Pure Flix Originals? Subscribe to the Pure Flix Insider email newsletter
"Divine Influencer" definitely has some hard-hitting quotes we know will resonate with you. So that you can enjoy this heartfelt film without feeling the need to pause and write down every single great quote in this movie, we did all the hard work for you.
Here are the all the most powerful quotes from "Divine Influencer."
Powerful Quotes from "Divine Influencer"
The Meaning of True Influence
"True influence is having people follow you because of how you positively affect them." – Andrew Geller, marketing and social media guru
Liv seeks out Andrew at his office in hopes of being hired as an influencer after losing her job. But when Andrew asks her what she stands for, Liv is at a loss for an answer. Andrew realizes the power behind being a social media influencer and its effects on their followers. Because of this, he only hires people who can create positive change for their followers.
This quote can also make us assess who and what in our lives influence us and if they have a positive or negative impact on our lives. Looking at what influences us can help us to weed out the things that do not serve us well and make us stray away from God. We can ask the Holy Spirit for guidance and wisdom in knowing what is positively impacting us and what is negatively impacting us.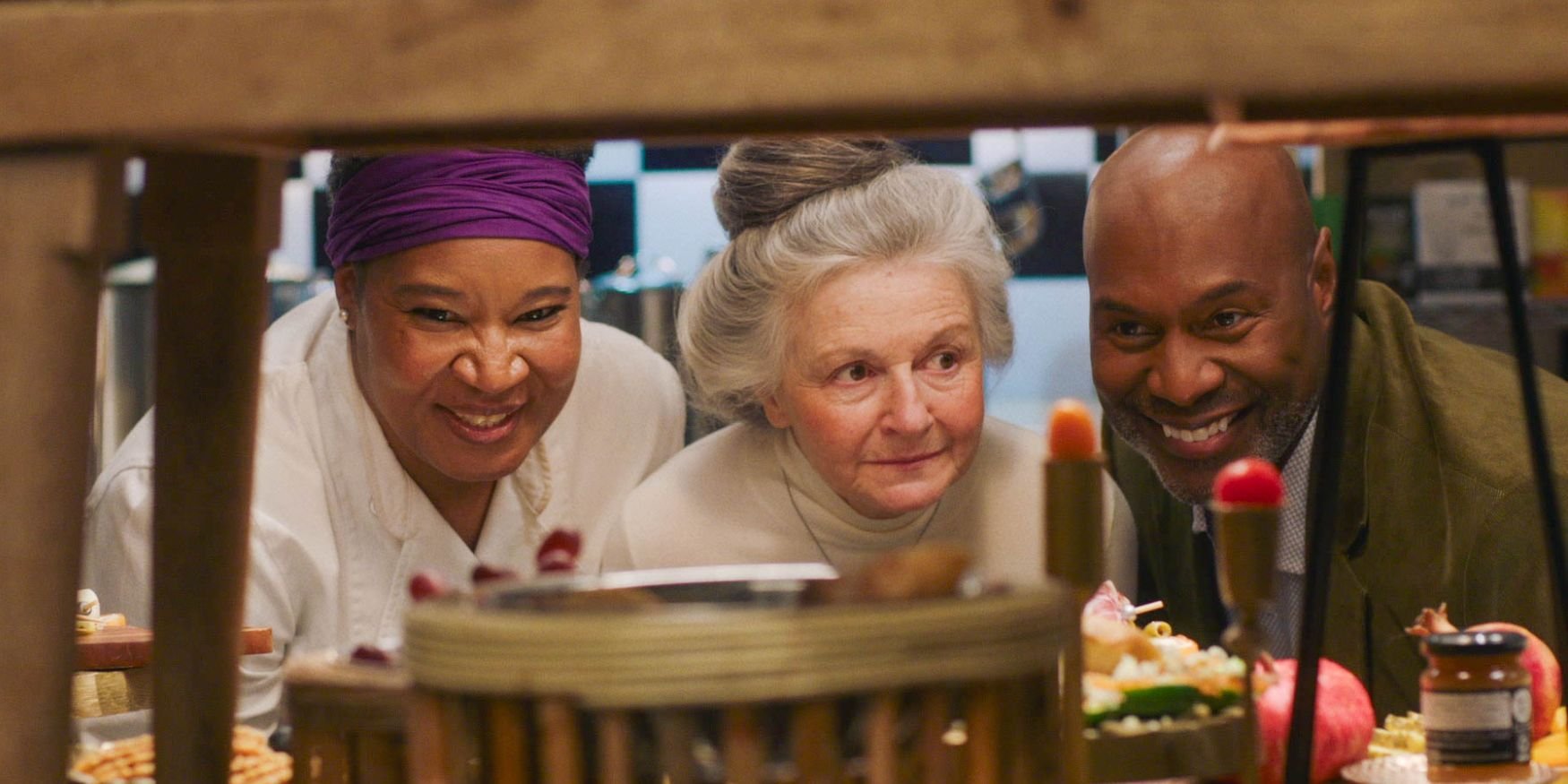 With Great Power Comes Great Responsibility
"We know God has a plan for you. Remember to whom much is given, much is expected." - Mr. Golden, Liv's father
Liv has lived a very blessed life – growing up with parents who have been able to provide for her abundantly and never having to go without anything she desired. Unfortunately, she doesn't understand just how blessed her life has always been. Mr. and Mrs. Golden are trying to show her how having a privileged life requires lots of responsibility and accountability, which is why they cut her off from their finances.
When God is so gracious with pouring out gifts upon us, it's easy to take them for granted. Often, we do not realize the power these gifts can hold over us. He gives us these gifts in hopes that we may use them to do good, to serve others and be grateful for them. When we pray, let us remember to thank God for all the graces and gifts He's poured into our lives and ask Him to show us how to use them for the good of His people.
Money Isn't Everything
"There are much more important things than money." – Chef Zara
Liv's privileged lifestyle has made her unable to see past her ways of always spending more money and living very luxuriously with many material possessions and comforts. When she loses her job and is cut off from her parents financially, she has to navigate how to live with less material possessions. Liv learns that Chef Zara, a world renowned chef, gave up her high-profile job at the most successful restaurant in town to work at Harvest, the nonprofit. It was something Liv could never fathom of doing herself because she values her self-image and material possessions too much.
Chef Zara came to the nonprofit because she desired something more than just being known by her social status and material possessions. She wanted to know she was truly making a difference with her work in her community. She tells Liv of the joy she found working at the shelter and helping those around her, rather than just working to make the most amount of money she possibly could. We can look at our own lives and wonder where we, too, place too much emphasis on social status or material possessions and decide if they are truly necessary and truly make us happy.
Read Also: What the Bible Says About Humility & What Being Humble Looks Like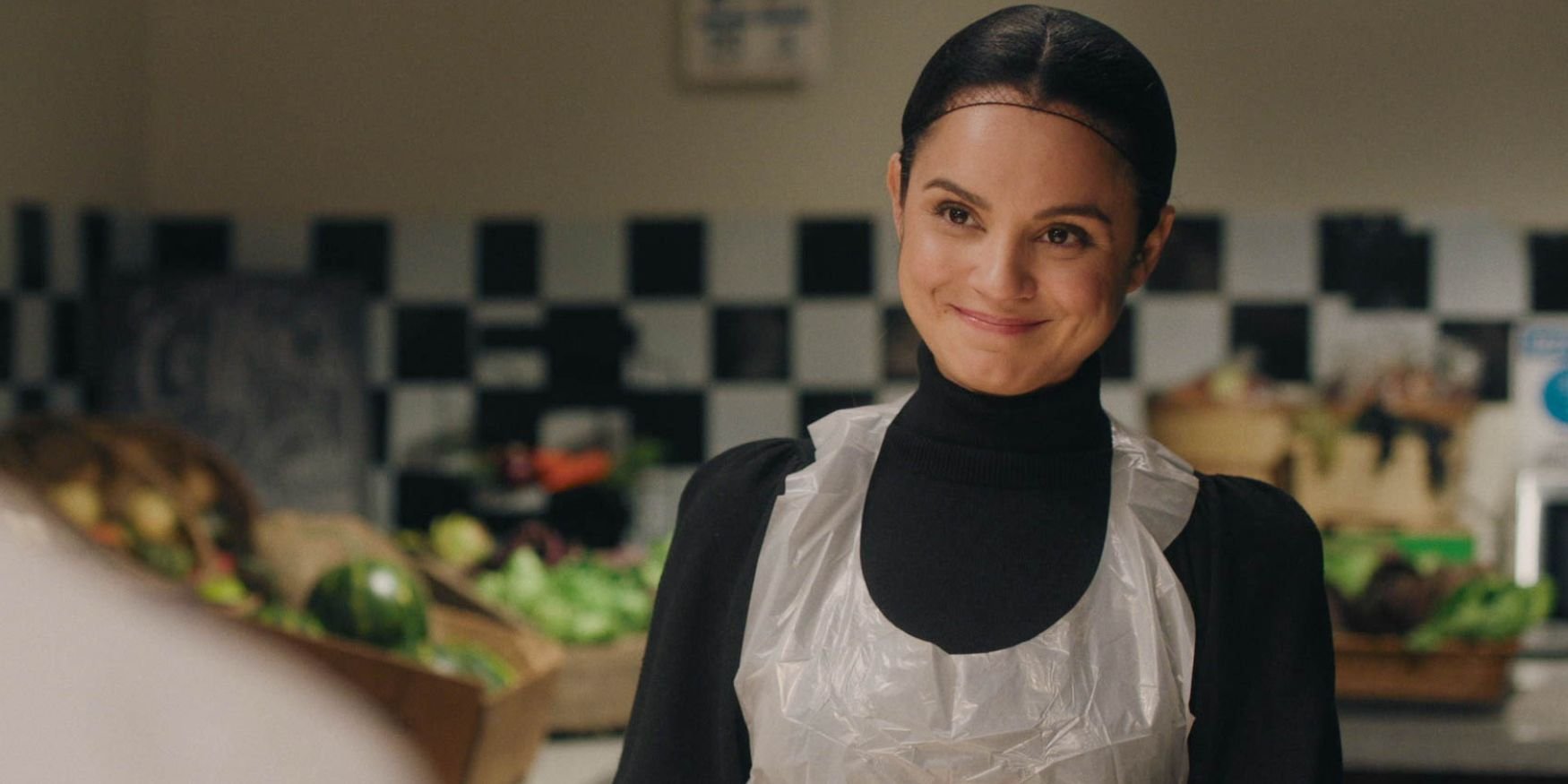 Jesus Looks at the Heart
"The world is all about performance, what you have and who you know." – Chef Zara

"But not Jesus. He is all you need to have and who you need to know." – Charles, kitchen volunteer
Chef Zara tells us that the world looks at not who we are, but what job titles we have, what possessions we own and our connections with other influential people. But Charles' comment reminds us that this isn't how God looks at us. We are reminded of this in the scripture verse 1 Samuel 16:7 (NIV): "But the Lord said to Samuel, 'Do not consider his appearance or his height, for I have rejected him. The Lord does not look at the things people look at. People look at the outward appearance, but the Lord looks at the heart.'"
It's easy to get caught up in what the world thinks of us, comparing ourselves to our neighbors, and continually trying to collect more possessions and trying to "climb the social ladder." But it's important to remember that our relationship with God is what matters most in this world, because it will help us into the next. Remember that your identity has nothing to do with your outward appearance or possessions, but who is first in your heart.
Prayer is Just a Conversation with God
"Jesus got a hold of me. Changed my whole life. Stopped relying on some things and started relying on someone … Have a conversation with God, it's like talking to your best friend." – Flora
Flora talks with Liv about the power of prayer and talking daily to God. She knows that Liv doesn't have much of a relationship with God in more recent years, but encourages her to start building one. Just like for anyone starting out their relationship with God, prayer can feel like a scary and overwhelming thing. Flora's comment about it feeling "like talking to your best friend" can resonate with us all.
Whenever we don't know how to pray or don't know where to start, remember that God just wants to hear what's on your mind. God is just happy that we are telling Him about our life and talking to Him about our needs, our desires and our petitions. He doesn't care about "how" we say it to Him, just the act of talking to Him brings Him joy.
Your Identity is in Christ Alone
"I want people to know that they are loved. I want them to know that their past is not who they are. And that their identity is in Christ." – Charles
As a volunteer at the Harvest shelter, Charles explains what truly motivates him to continue serving his community. Those who seek help from the shelter come from all backgrounds and are in need of basic needs, including feeling seen in a community. Charles' personal mission is to show these people that whatever is in their past doesn't define who they are as a person. He wants to bring the light of Jesus Christ and the forgiveness He gives us into their lives.
As Christians, we can make this the same mission in our own personal lives. It doesn't matter whether we volunteer at a homeless shelter or not. No matter where we are or where God calls us, we can still share the light of Christ and spread the love of God to all we meet. God's love is for everyone and it's our duty to spread that love to His people who do not yet know Him.
Read Also: How to Embrace Our Identity as a Child of God with These Bible Verses
True Influence Creates Positive Change
"True influence is not about getting the most followers or likes on a post. It's about changing lives, encouraging those in need and serving others." – Liv
At the end of the film, Liv realizes that being a true influencer isn't based on how many followers you have or how many likes you get on your posts. That materialistic view of being an influencer doesn't have any positive impact on the world. Influencing people means making an impact on your community, serving your community and lifting others up to encourage and support them in a positive manner.
This can make us look at our own lives and wonder where we have the power to influence people and what that impact looks like. We can assess our words, our actions, even our own social media posts to see if they're lifting up other people and supporting our community in a positive way or if they have a reverse effect on ourselves and the people around us. How can we personally make a positive change to better serve our community?
That concludes our list of powerful quotes from the Pure Flix Original movie "Divine Influencer." The message of this film is a reflection on how easy it is to live for the likes, the shares and the comments instead of living our lives for God or to serve others. We hope this list is just a peek into how inspiring and uplifting this movie will be.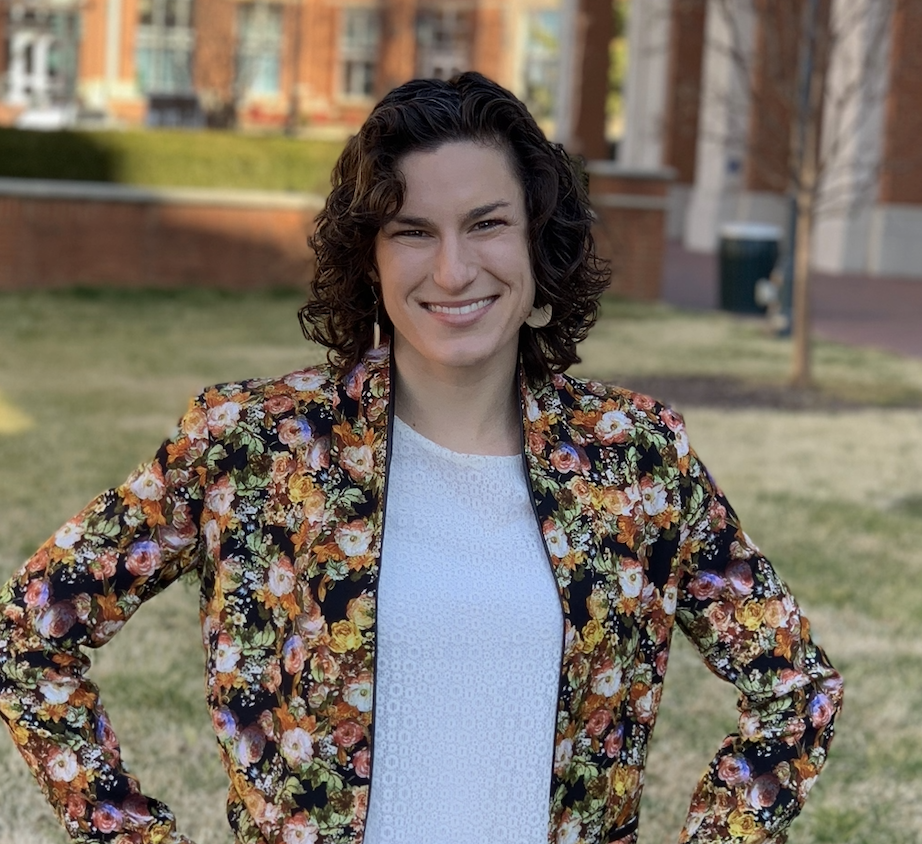 Marissa Zimmet
I was born and raised just across the bay from Tampa, Florida (Go, Lightning!) and attended college at ECU in Greenville, North Carolina. I am a devout Catholic and am active in my parish in Charlotte, North Carolina. Outside of work, I love to run, hike, watch movies and hockey, and spend time with my dog, Rose, and my cat, Toasty, who are both rescues.