The Bible offers all the instructions we need to ensure we are living a spiritually healthy life. In a gospel context, this means embracing Jesus Christ and His sacrifice and living our lives based on that paradigm. Part of being a healthy individual is figuring out who God wants us to be and learning to grow into — and love — that person.
Bible Verses About Loving Yourself
Sometimes it can be a challenge to love ourselves but God's Word can help. Here are 20 Bible verses about loving yourself:
"So God created man in his own image, in the image of God created he him; male and female created he them." - Genesis 1:27, KJV
God created us and shows His great love in the way He relates to humanity. When considering Bible verses about loving yourself, remember that the Lord created and loves you — and that's reason enough to care for yourself spiritually, physically and emotionally.
Read Also: Spread Love Through God with These 15 Bible Quotes
"And thou shalt love the Lord thy God with all thy heart, and with all thy soul, and with all thy mind, and with all thy strength: this is the first commandment. And the second is like, namely this, Thou shalt love thy neighbour as thyself. There is none other commandment greater than these." - Mark 12:30-31, KJV
Jesus makes it very clear in the Bible that it's essential to love God and love others. These are the two greatest commandments — examples of great love that we are all called to. Loving God and others is the best way to ensure we are spiritually healthy.
"Therefore, if anyone is in Christ, he is a new creation. The old has passed away; behold, the new has come." - 2 Corinthians 5:17, KJV
Part of loving ourselves is finding out who God wants us to be and then aspiring to become that person. Our identities shouldn't be based on our own whims, but instead on the Lord's will for our lives. This is what yields the most happiness.
"Before destruction the heart of man is haughty, and before honour is humility." - Proverbs 18:12, KJV
Bible verses about loving yourself and being properly in line with God also focus on the importance of humility. Rather than living with pride, we're called by the Lord to be humble.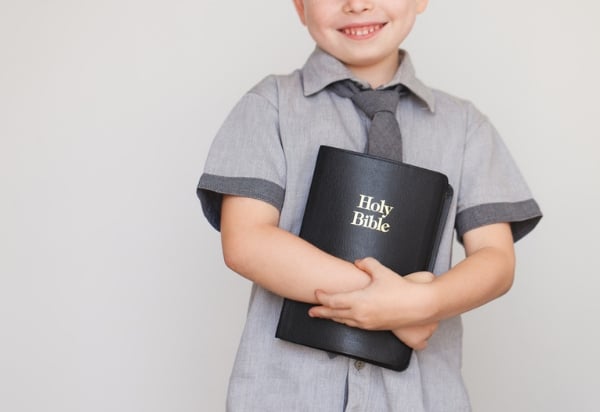 "Let another man praise thee, and not thine own mouth; a stranger, and not thine own lips." - Proverbs 27:2, KJV
Proverbs 27:2 calls for a similar message about pride and humility. If we truly want to follow Bible verses about loving ourselves, we'll start by honoring God and His commands.
"And be not conformed to this world: but be ye transformed by the renewing of your mind, that ye may prove what is that good, and acceptable, and perfect, will of God." - Romans 12:2, KJV
Self-love is really about recognizing God's plan for your life. When things feel out of control or you feel lost, turn to God and ask for guidance. The Bible, in speaking about love for God, calls us to appeal to Him and to allow His love and guidance to transform us.
"He that getteth wisdom loveth his own soul: he that keepeth understanding shall find good." - Proverbs 19:8, KJV
Bible verses about loving yourself will point you toward the importance of your soul. Proverbs 19:8 encourages us to love our own soul so much that we find goodness and truth. This goodness and truth is freely available in Christ.
Read Also: How to Volunteer: Share God's Love Through Service
"This know also, that in the last days perilous times shall come. For men shall be lovers of their own selves, covetous, boasters, proud, blasphemers, disobedient to parents, unthankful, unholy." - 2 Timothy 3:1-2, KJV
The Bible warns us against being lovers of ourselves. While we should love ourselves by ensuring we have spiritual, physical and emotional health, we should not self-obsess over ourselves. Two of the Bible verses worth reading are 2 Timothy 3:1-2, as they outline what the end times will look like — and none of the examples are viable examples for love.
"I am crucified with Christ: nevertheless I live; yet not I, but Christ liveth in me: and the life which I now live in the flesh I live by the faith of the Son of God, who loved me, and gave himself for me." - Galatians 2:20, KJV
Spiritual health means forming a relationship with Christ. Numerous Bible verses about Jesus — and the words of Christ himself — confirm that love of God means embracing the holy spirit. Jesus can cover the great multitude of sins, and his great love for us should guide us toward seeking robust spiritual health.
"Thou shalt not avenge, nor bear any grudge against the children of thy people, but thou shalt love thy neighbour as thyself: I am the Lord." - Leviticus 18:19, KJV
Part of being content with ourselves is following the Bible's advice that we love others. In fact, we're supposed to love and care for ourselves and, in turn, love others in the same manner.
"For with thee is the fountain of life: in thy light shall we see light." - Psalm 36:9
If we're looking to improve our lives and we're looking to love ourselves more, Psalm 36 has the best reminder: God is our fountain of life who offers us great love and can set us on our intended paths.
"Are not two sparrows sold for a farthing? and one of them shall not fall on the ground without your Father. But the very hairs of your head are all numbered. Fear ye not therefore, ye are of more value than many sparrows." - Matthew 10:29-31, KJV
Matthew 10 provides another reminder of how much God loves us — and if God loves us, we must also care for ourselves. The love of God should inspire our hearts and souls.
"Heaviness in the heart of man maketh it stoop: but a good word maketh it glad." - Proverbs 12:25, KJV
If you're feeling pained or downtrodden, consider seeking out a "good word." Crack open your Bible, call a friend who can encourage you — or take time to show the love of God to someone else in your life who might be struggling.
"What time I am afraid, I will trust in thee." - Psalm 56:3, KJV
Take your struggles to God. Jesus' sacrifice covers the multitude of sins. When fear strikes, self-love and care means turning to your Creator. He will help you through the tough times.
Read Also: 29 Bible Verses About Wives, Marriage and Love
"Peace I leave with you, my peace I give unto you: not as the world giveth, give I unto you. Let not your heart be troubled, neither let it be afraid." - John 14:27, KJV
Many of us struggle and seek peace in our lives. John 14 reminds us that we can find solace in the love of God. His great love is what we need to navigate life's choppy waters.
"Likewise the Spirit also helpeth our infirmities: for we know not what we should pray for as we ought: but the Spirit itself maketh intercession for us with groanings which cannot be uttered." - Romans 8:26, KJV
There are times when our pain might feel too significant. God knows our struggles, and we can take solace in that reality. Love God and His grace will be sufficient.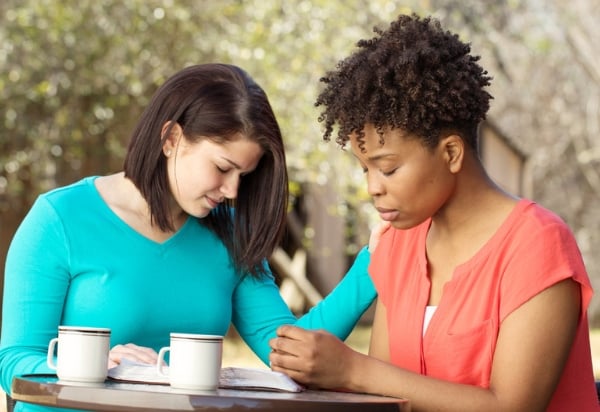 "This I say then, Walk in the Spirit, and ye shall not fulfil the lust of the flesh." - Galatians 5:16, KJV
When you struggle with sin, be sure to remember that the closer you cling to Jesus, the easier it will be to overcome your temptations. This is an important scripture when it comes to exploring Bible verses about loving yourself.
"We love him, because he first loved us." - 1 John 4:19, KJV
Remember God's love for you is a powerful way to approach your own quest to better love God — and yourself. You matter to God.
"For we are his workmanship, created in Christ Jesus unto good works, which God hath before ordained that we should walk in them." - Ephesians 2:10, KJV
Performing good works is one way to show great love and help others, while increasing our own happiness. The Bible makes it clear that the love of God should spark a desire to help others around us.
"Commit thy works unto the Lord, and thy thoughts shall be established." - Proverbs 16:3, KJV
When we align with God, our perspective changes. This simple scripture is one of the best Bible verses about loving yourself; we can best love ourselves when we know what it is God wants of us.
Be sure to subscribe to The Pure Flix Insider for more daily inspiration.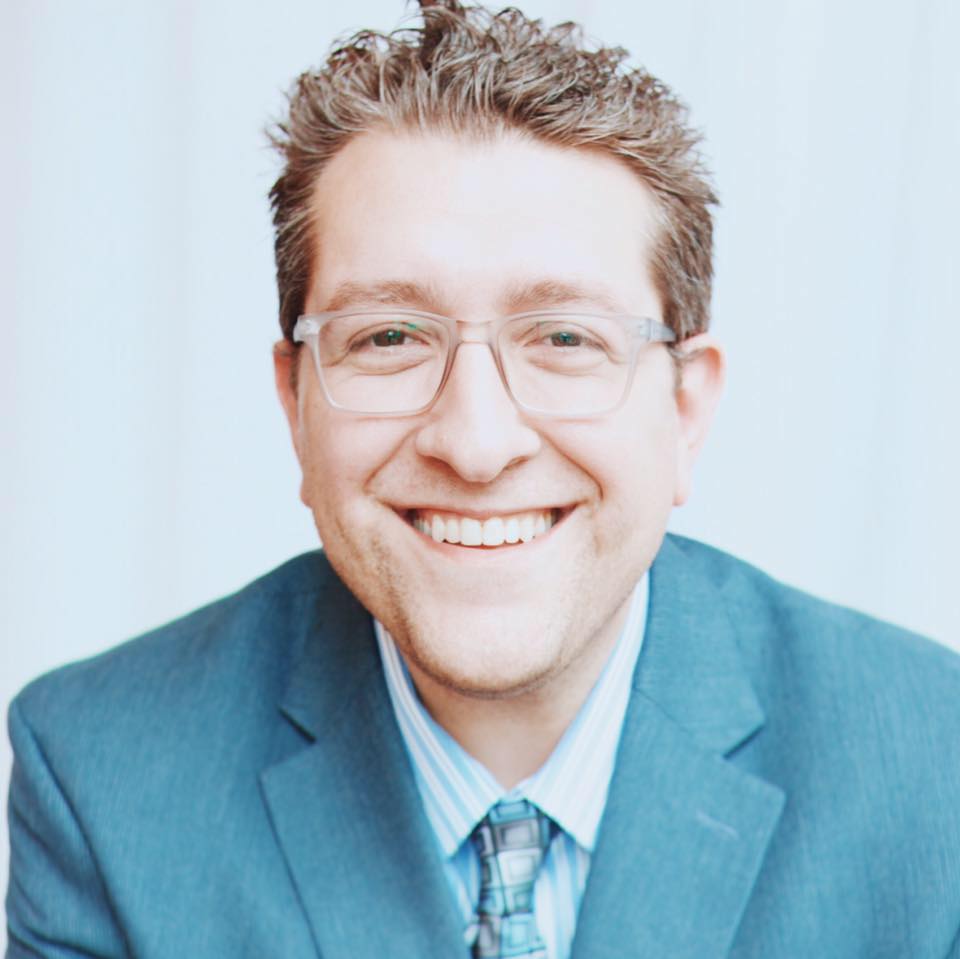 Billy Hallowell
Billy Hallowell has been working in journalism and media for more than a decade. His writings have appeared in Deseret News, TheBlaze, Human Events, Mediaite and on FoxNews.com, among other outlets. Hallowell has a B.A. in journalism and broadcasting from the College of Mount Saint Vincent in Riverdale, New York and an M.S. in social research from Hunter College in Manhattan, New York.