The Bible is filled with beautiful verses that discuss the fact that Jesus died for us, rose again and guaranteed us eternal life through his sacrifice. Bible verses about salvation explain the importance of embracing God's love for us and believing in Jesus with our whole hearts.
We've assembled just 10 of the powerful scriptures on salvation that focus on the fact that Jesus died for us, loves us and wants us to seek a relationship with him. In addition to these scriptures, be sure to watch "The Case for Christ" on Pure Flix, a story that shows what happens when an atheist journalist figures out that Jesus died for us:
One of the Most Popular Scriptures on Salvation: John 3:16 (NIV)
"For God so loved the world that he gave his one and only Son, that whoever believes in him shall not perish but have eternal life."
John 3:16 captures the heart of the gospel: That Jesus died for us, loves us and that eternal life is a free gift. It's one of the most well-known Bible verses about salvation through faith.
READ: Check Out Biblica Today for Daily Readings and Access to the Bible
Jesus Had No Sin: 2 Corinthians 5:21 (NIV)
"God made him who had no sin to be sin for us, so that in him we might become the righteousness of God."
This Bible verse about salvation tells us that Jesus had no sin, and that we can find righteousness through Christ and his sacrifice. The reminder that Jesus died for us — but that he did so without ever sinning despite facing temptations — offers us hope in our own struggles.
See the impact of salvation by watching "The Case for Christ" on Pure Flix today.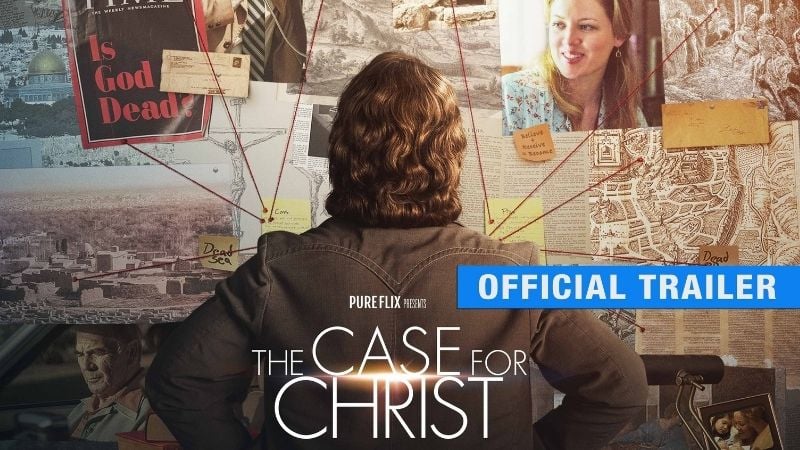 Salvation Through Faith: Romans 6:23 (NIV)
"For the wages of sin is death, but the gift of God is eternal life in Christ Jesus our Lord."
The Bible is clear about the penalty of sin, but scriptures on salvation reveal that we have received a powerful and life-altering gift through Jesus. All we need to do is accept it, and salvation and eternal life are ours.
Accepting Jesus' Sacrifice Is Essential: John 3:3 (NIV)
"Jesus replied, 'Very truly I tell you, no one can see the kingdom of God unless they are born again.'"
Jesus, in his own words, revealed the essentiality of believing in him. In fact, he said in John 3:3 that no one can see heaven unless he or she becomes "born again." Bible verses about salvation through faith reveal that this means accepting Christ's sacrifice and allowing him to transform your life.
FREE DOWNLOAD: CHRISTIAN MOVIES THAT TEACH THE FRUIT OF THE SPIRIT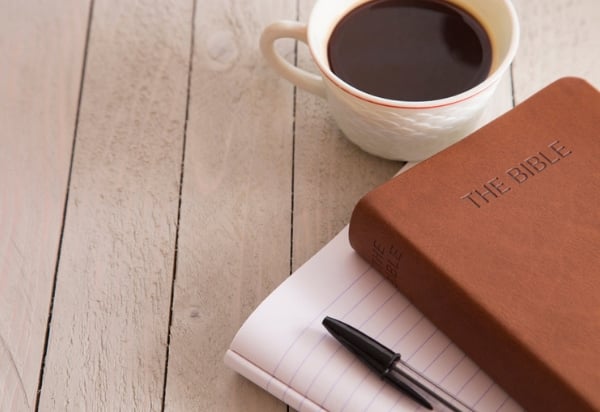 We Can't Guarantee Our Own Salvation: Ephesians 2:8-9 (NIV)
"For it is by grace you have been saved, through faith—and this is not from yourselves, it is the gift of God—not by works, so that no one can boast."
Jesus died for us, and Bible verses about salvation through faith make it clear that we can't work our way to salvation. We do good because we are called to be like Christ, but scriptures on salvation make it abundantly clear that Jesus gave us the gift of salvation through his sacrifice.
READ ALSO: 20 Bible Verses About God's Love
It's Essential to Confess Our Sins: 1 John 1:9 (NIV)
"If we confess our sins, he is faithful and just and will forgive us our sins and purify us from all unrighteousness."
One of the key components to accepting that Jesus died for us is to also embrace the fact that we are sinners who need him. If we want forgiveness, we simply confess our sins and ask God to forgive and "purify us." Bible verses about salvation like 1 John 1:9 make this clear.
Eternal Life Comes With Belief: John 3:36 (NIV)
"Whoever believes in the Son has eternal life, but whoever rejects the Son will not see life, for God's wrath remains on them."
The consequence for not accepting Jesus is not inheriting eternal life. Rejecting Christ comes at a cost, according to the Bible. John 3:36 is one of the Bible verses about salvation through faith that warns of the failure to find heaven when we refuse to embrace Christ.
God Can Help Us Avoid Sin: Titus 2:11-12 (NIV)
"For the grace of God has appeared that offers salvation to all people. It teaches us to say 'No' to ungodliness and worldly passions, and to live self-controlled, upright and godly lives in this present age."
The power of Christ can help us avoid sin and "worldly passions" and seek self control. When we embrace the fact that Jesus died for us and take steps to live out Bible verses about salvation, we set ourselves on a course to live godly lives.
READ ALSO: 10 Ways to Put God First in the Modern World
Believing in Our Hearts Matters: Romans 10:9 (NIV)
"If you declare with your mouth, 'Jesus is Lord,' and believe in your heart that God raised him from the dead, you will be saved."
Embracing Christ simply means believing in our hearts — and proclaiming with our mouths — that he is the Lord. It is through his resurrection that we, too, can inherit heaven.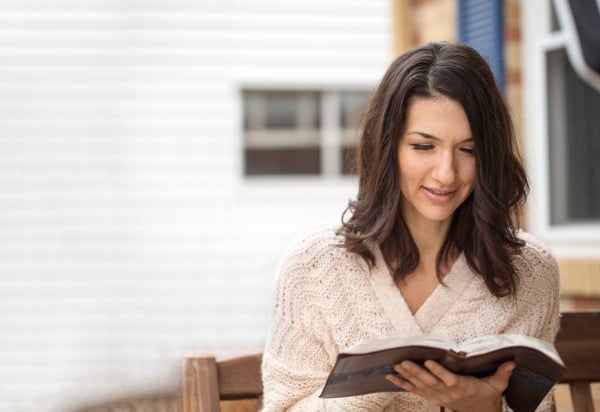 The Importance of Helping Others: James 5:19-20 (NIV)
"My brothers and sisters, if one of you should wander from the truth and someone should bring that person back, 20 remember this: Whoever turns a sinner from the error of their way will save them from death and cover over a multitude of sins."
When we see fellow Christians wandering away from the faith, we should come alongside them in love to help bring them back to the reality that Jesus died for us, loves us and offers us eternal life. Bible verses about salvation through faith, like James 5:19-20, remind us of the command that we have to also help others find and hold onto Christ.
Looking for more about what it truly means that Jesus died for us? Here's how you can reset your life with Christ. And if you want to see the powerful and transformational impact that accepting Christ can have, watch "The Case for Christ" right now on Pure Flix.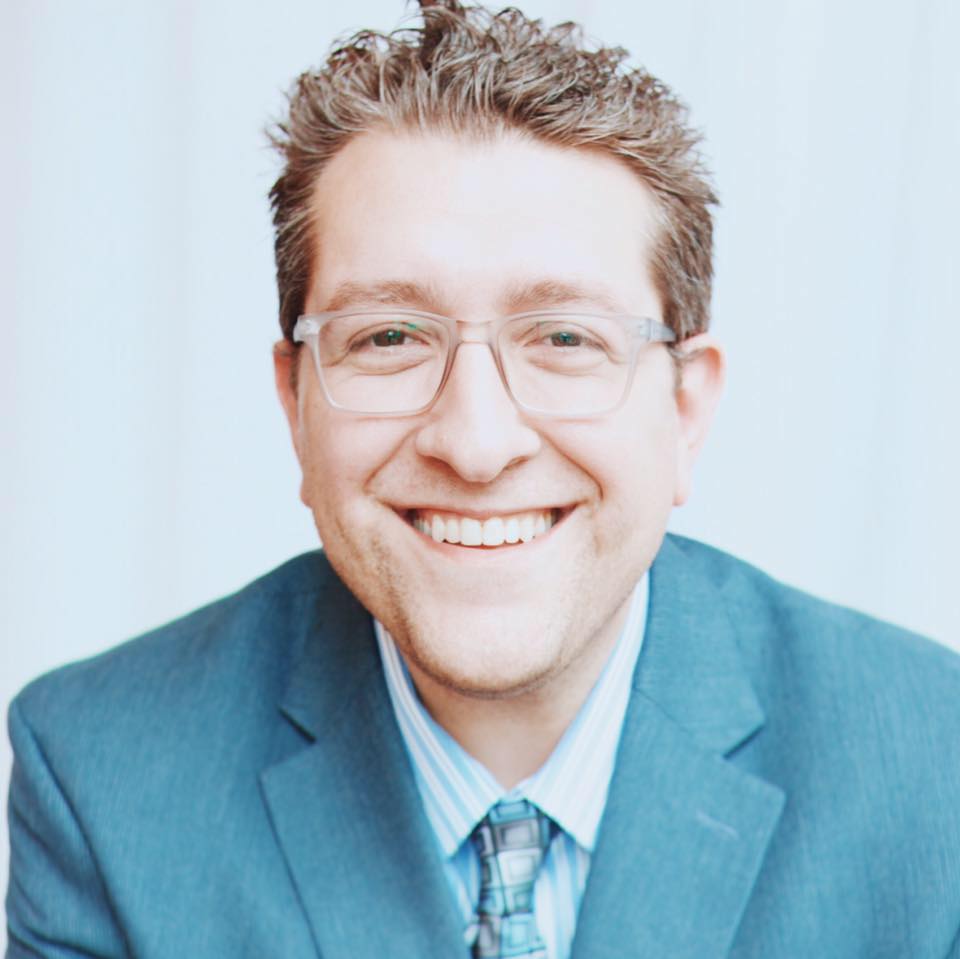 Billy Hallowell
Billy Hallowell has been working in journalism and media for more than a decade. His writings have appeared in Deseret News, TheBlaze, Human Events, Mediaite and on FoxNews.com, among other outlets. Hallowell has a B.A. in journalism and broadcasting from the College of Mount Saint Vincent in Riverdale, New York and an M.S. in social research from Hunter College in Manhattan, New York.