Forgiveness is the centerpiece of the Christian faith, and, in practice, it holds the power to free us from the grips of pain and anger that too often takes root when others wrong us. Perhaps you are seeking inspiration and guidance surrounding how to forgive yourself — or maybe you need help getting to a place of forgiveness for others. Either way you'll find tips and examples of prayers of forgiveness to help you on your journey below.
Read Also: 7 Powerful Prayers for God's Protection and Safekeeping
Powerful Prayer Of ForgiveNess for Yourself
"If we confess our sins, he is faithful and just and will forgive us our sins and purify us from all unrighteousness." —1 John 1:9 (NIV)
Sometimes in life, mistakes are made that leave us sad, frustrated and ashamed. Our own actions hold the unfortunate power to leave us broken and downtrodden, yet redemption is the centerpiece of the Bible. The New Testament makes it clear that Jesus' forgiveness is available to anyone who seeks it.
WATCH NOW: "After Columbine: 20 Years After The Tragedy." This series of interviews with survivors of the Columbine High School tragedy focuses on faith, forgiveness and hope.
So, when life gets complicated and mistakes are made, we can turn to God to find the power and guidance to pick up the pieces and move forward. That process begins by admitting our errors and asking God to help us overcome shame and frustration. Here's a sample prayer of forgiveness to help yourself if and when you make a mistake:
Dear Lord, please forgive me for my sins [consider inserting details on specific situation]. I recognize that I made a mistake. I know that You forgive me, but I also ask that You help me to cope with the emotions I'm experiencing as a result of my error. Please guide me, sustain me and help heal me from the pain and shame that I am experiencing. Help me to remember that I am a child of God, and give me the power to make it through this season. In the name of Your son Jesus, I pray, amen.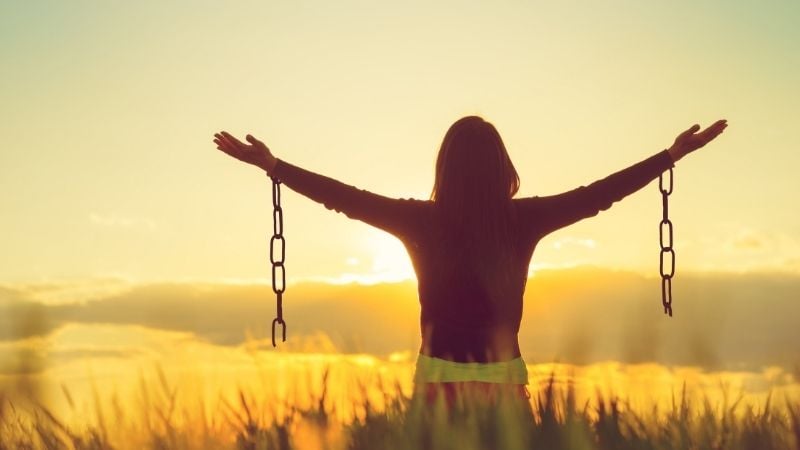 Prayer of Forgiveness for Friends or Family
"Bear with each other and forgive one another if any of you has a grievance against someone. Forgive as the Lord forgave you." — Colossians 3:13 (NIV)
As human beings, we are prone to experience joys and pains. Unfortunately, it's sometimes friends and loved ones who hurt us. Considering the nature of these relationships, some incidents can leave a deep wound, threatening to uproot friendships and harm family dynamics.
When this happens, it's best to turn to God to ask for help in finding forgiveness for friends and family. After all, these relationships matter. The below prayer for forgiveness will help you rely on God to discover the healing and forgiveness you truly need.
Lord, please help me to remember the power of forgiveness, and please help me to extend this to [insert name(s)]. I know what it means to forgive, and I know all of the things You have forgiven me for, but the pain sometimes makes it difficult to forget — and, at moments, to forgive. This is especially difficult due to my love for this person [or these people]. Please help me to move past what was said and done by filling my heart with forgiveness for [insert name(s)]. Please help me to focus on the importance of our relationship, and give us all strength to get back to a stronger place. In the name of Your son Jesus, I pray, amen.
WATCH NOW: "Sons Of Thunder: Redemption," a Pure Flix original series where Jacob, a former member of the Devil's Hand biker gang, searches for the kind of forgiveness and transformation that can only be found in faith in Jesus.
Inspiring Prayer of Forgiveness for Strangers or Enemies
"For if you forgive other people when they sin against you, your heavenly Father will also forgive you. But if you do not forgive others their sins, your Father will not forgive your sins." — Matthew 6:14-15 (NIV)
Sometimes, the person who hurts us is a stranger, or perhaps someone we simply dislike. This, too, presents its own unique challenges, especially when it comes to looking past something that a person we don't like has said or done.
The Bible makes it clear, though, that forgiveness isn't just something that is granted to someone we like or love; individuals are also implored to offer healing prayers for forgiveness to enemies. Below, find a prayer that can help you navigate this difficult process:
Lord, please help me to remember the power of forgiveness, and please help me to extend this to [insert name(s)]. I know what it means to forgive, and I know all of the things you have forgiven me for. Despite my feelings about [insert], please help me to remember that, like me, You love this person and care about his/her well-being. Please help me to find love in my heart as well and to move past what was said and done. Please help me to forgive [insert name(s)] and to move past this. In the name of Your son Jesus, I pray, amen.
WATCH NOW: "VeggieTales: God Wants Me To Forgive Them?!?" with your children today to teach them the valuable lesson and power of forgiveness at an early age.
Comforting Short Prayer for Forgiveness of Sins
"Repent, then, and turn to God, so that your sins may be wiped out, that times of refreshing may come from the Lord." — Acts 3:19 (NIV)
Every person sins — and is in need of redemption. Luckily, it's easily available, though some people struggle with what to ask or say to God when it comes to seeking healing forgiveness for sins and errors in life. Below, find a comforting short prayer to ask for forgiveness of sins.
Lord, I know that I am a sinner. Please forgive me for [insert specific incident or issue], and please guide me to become more like You. Please help me to watch my words and actions, and guard me against future mistakes and errors. Thank You for sending Your son, Jesus, to die for my sins — and thank You for Your forgiveness. In the name of Your son Jesus, I pray, amen.
Read Also: 38 Powerful Bible Verses For Overcoming Life's Struggles
Psalm 51: A Biblical Prayer for Forgiveness
'In him we have redemption through his blood, the forgiveness of sins, in accordance with the riches of God's grace." — Ephesians 1:7 (NIV)
The Bible is filled with stories of people who have sinned — and have found redemption. In Psalm 51, we see King David's remorse for committing adultery with Bathsheba and for having her husband, Uriah, killed. Read the verses and consider the areas in your own life where healing prayers for forgiveness from God are desperately needed:
Have mercy on me, O God, according to your unfailing love; according to your great compassion blot out my transgressions. Wash away all my iniquity and cleanse me from my sin. For I know my transgressions, and my sin is always before me. Against you, you only, have I sinned and done what is evil in your sight; so you are right in your verdict and justified when you judge. Surely I was sinful at birth, sinful from the time my mother conceived me. Yet you desired faithfulness even in the womb; you taught me wisdom in that secret place.
Cleanse me with hyssop, and I will be clean; wash me, and I will be whiter than snow. Let me hear joy and gladness; let the bones you have crushed rejoice. Hide your face from my sins and blot out all my iniquity. Create in me a pure heart, O God, and renew a steadfast spirit within me. Do not cast me from your presence or take your Holy Spirit from me. Restore to me the joy of your salvation and grant me a willing spirit, to sustain me.
Then I will teach transgressors your ways, so that sinners will turn back to you. Deliver me from the guilt of bloodshed, O God, you who are God my Savior, and my tongue will sing of your righteousness. Open my lips, Lord, and my mouth will declare your praise. — Psalm 51:1-15
For more about the importance of prayer, be sure to read our tips on creative ways that you can make your prayer time even more powerful.
Stream "After Columbine: 20 Years After The Tragedy," "Sons of Thunder: Redemption" and "VeggieTales: God Wants Me To Forgive Them?!" by becoming a Pure Flix member today.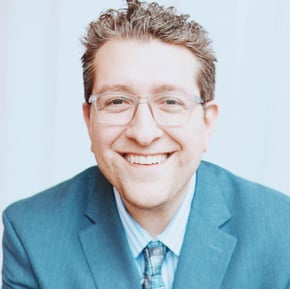 Billy Hallowell
Billy Hallowell has been working in journalism and media for more than a decade. His writings have appeared in Deseret News, TheBlaze, Human Events, Mediaite and on FoxNews.com, among other outlets. Hallowell has a B.A. in journalism and broadcasting from the College of Mount Saint Vincent in Riverdale, New York and an M.S. in social research from Hunter College in Manhattan, New York.