Some movie nights call for some good ol' Southern hospitality, a scoop of chili and a little country twang. Country movies don't always have to have that wild, wild west, fighting for our lives angle. At Pure Flix, we have some great Christian country movies that have a deeper message of faith, hope and trust that are suitable for the whole family.
So pull on your chaps, get out your cowboy hats and saddle up for these great country movies.
WANT MORE FAITH AND ENTERTAINMENT? SIGN UP FOR THE PURE FLIX INSIDER EMAIL NEWSLETTER
... Before we do though, this made us think ... If you wear cowboy clothes … Are you ranch dressing?
Okay, we promise, we'll stick to writing about movies from here on...
Best Christian Country Movies on Pure Flix
God's Country Song - New Pure Flix Original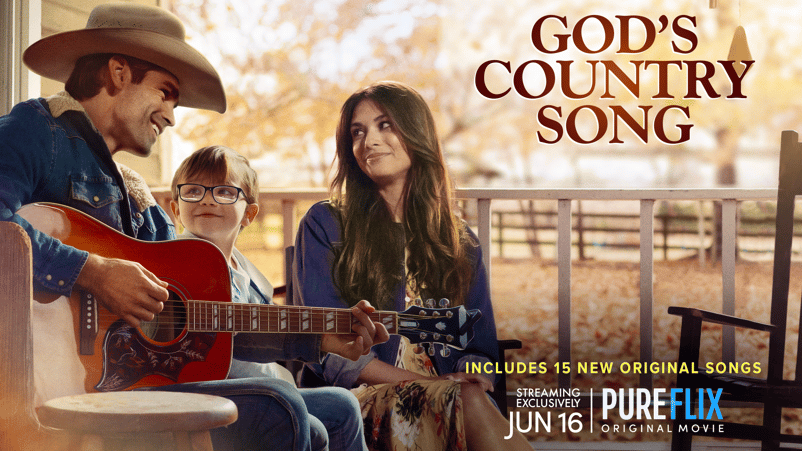 Only God knows if Noah can be the man and father he's meant to be. Will Noah stop chasing selfish dreams, heal broken relationships and start down God's path for his future?
Starring Justin Gaston, this Pure Flix Original movie touches on the themes of fatherhood, redemption and how to be humble.
Stream "God's Country Song" only on Pure Flix!
Read Also: EXCLUSIVE: Justin Gaston Shares Message of 'God's Country Song' on Fatherhood & God's Grace
Moonrise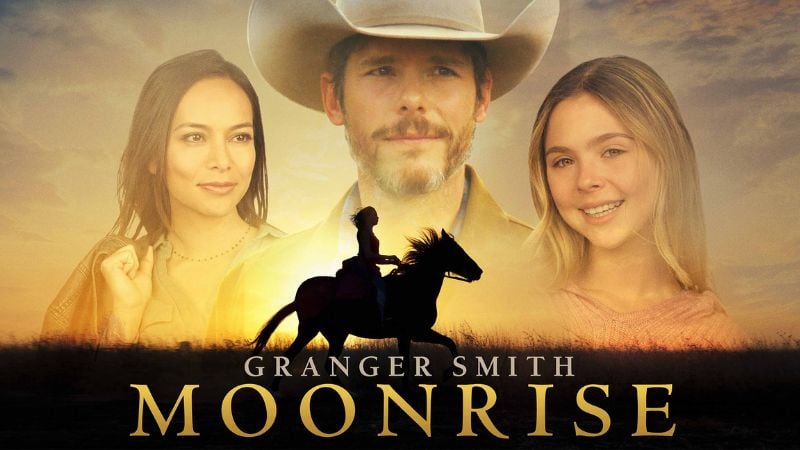 This AFFIRM Originals and Pure Flix exclusive is one of our favorite country movies and definitely a film you do not want to miss! Country singer Will Brown, played by real-life country music singer Granger Smith, pushed away his family, fame and faith after his wife's death. It's his daughter and a talented horse trainer who show him strength, forgiveness and grace to live life again.
Messages of new beginnings, forgiving yourself and finding your faith again to move forward after a tragic loss aren't always shown in country movies, but "Moonrise" gives you that plus more. With beautiful Texan scenery as it's a backdrop, "Moonrise" will please even the biggest outlaw! "Moonrise" is now exclusively streaming on Pure Flix.
READ ALSO: GET TO KNOW 'MOONRISE' STAR & COUNTRY SINGER GRANGER SMITH
Finding Normal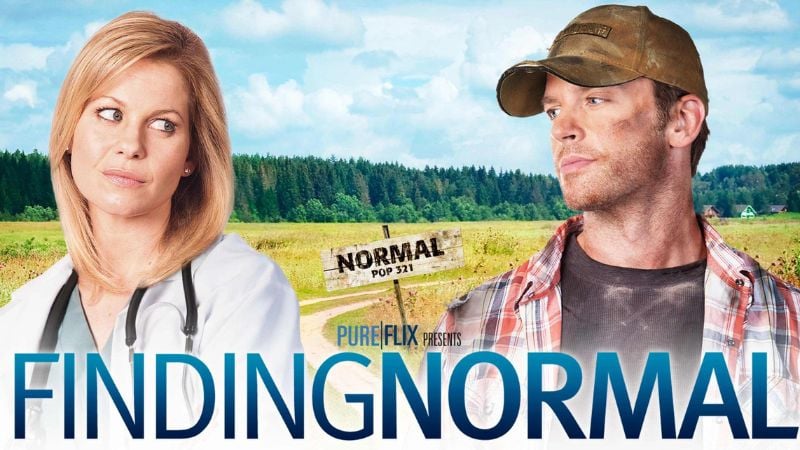 Sometimes, the characters of country movies ... don't always expect to find themselves in the country in the first place. For Dr. Lisa Leland, that sounds just about right.
The only thing standing between Dr. Lisa Leland, played by Candace Cameron Bure, and her dream wedding in the Hamptons is a 2,600-mile drive from Los Angeles to Long Island. But a run-in with the law in the country town of Normal, Louisiana leaves Lisa with a choice: jail or community service. Sentenced to three days as the town's doctor, Lisa soon finds her world turned upside-down by a man and discovers a lot more to the little town of Normal.
This Pure Flix Original country movie shows the values of redemption, hospitality, generosity, compassion and faith as Dr. Leland learns there may just be some good in the country life after all. Watch "Finding Normal" now on Pure Flix.
Autumn Stables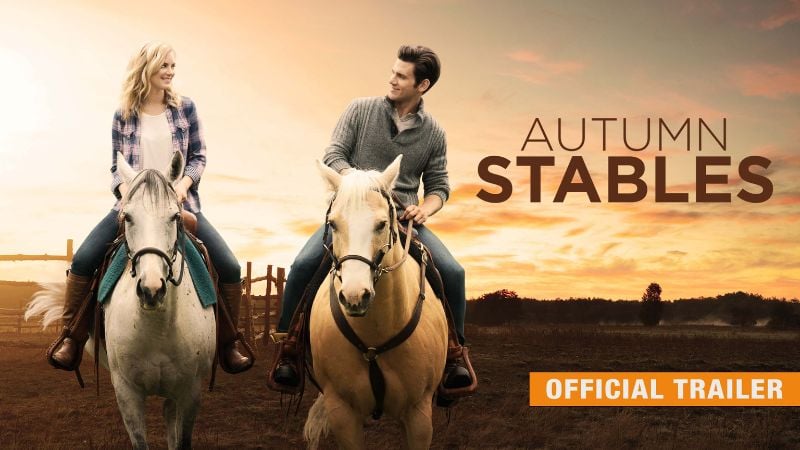 Country movies are also a great avenue to explore themes of healing and hope moving forward. That's exactly what "Autumn Stables" delivers – and just maybe a bit of romance.
After her husband's death, Autumn sells her ranch to Jake expecting nothing will change; however, Jake has ulterior motives and plans for the land. Will Autumn be able to give up control and the future she saw for the ranch? Or will Jake concede to Autumn's wishes? You'll have to watch to find out!
Perfect for family night, girl's night or date night, round up your loved ones and stream "Autumn Stables" now on Pure Flix!
Runnin' From My Roots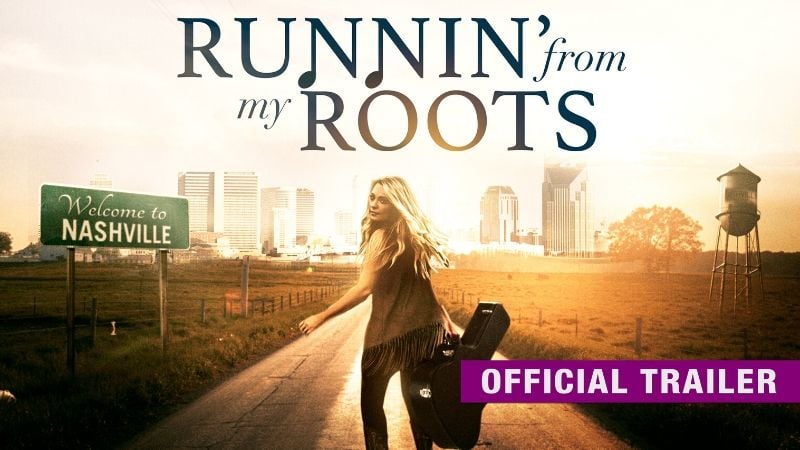 Some country movies spotlight a town that's known for its country roots, like, Nashville and Music Row, for example.
In "Runnin' From My Roots," country music star Faith Winters, following a very public fall from grace, seeks refuge in her rural Texas hometown where she rediscovers her feelings for her high school sweetheart, who is now the local pastor. Can Faith restore her own faith in herself and God to find the path He has planned for her? Redemption, renewal of faith and starting over are all part of Faith's healing journey.
Watch "Runnin' From My Roots" with a free 7-day trial of Pure Flix.
Texas Rein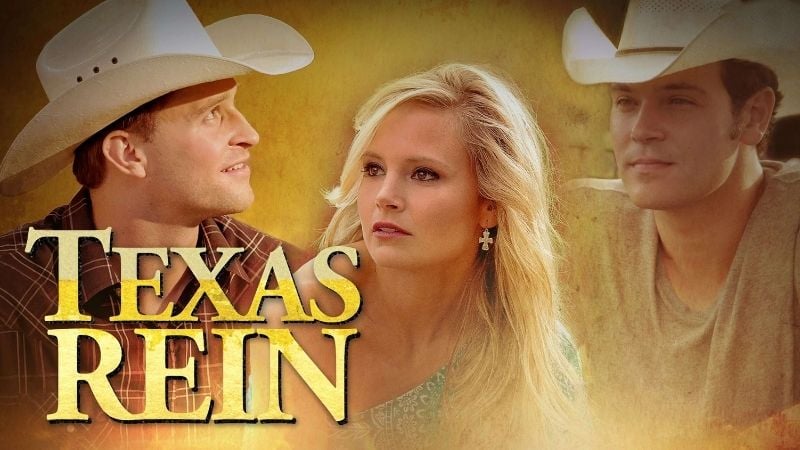 Cowboy hats, horseback riding and farmland aren't scarce in one of our favorite country movies, "Texas Rein." But it wouldn't be a part of our country movies list if it was, right?
The family dynamic suddenly shifts when the prodigal daughter, Cassie, returns home. Cassie, ex-rodeo star and single mom, has been running from her past and a long trail of bad decisions until she gets an urgent call to return home for her ailing father.
"Texas Rein" celebrates the gift of family and the hope of second chances. This beautiful family story is about letting go of the past, forgiving each other and finding trust in God.
Wrangle your family for a country movie you'll instantly love! Watch "Texas Rein" today on Pure Flix.
READ ALSO: THE BEST HORSE MOVIES NOW AVAILABLE ON PURE FLIX
The Ride
A good ol' country movies list wouldn't be complete without a lil' bull ridin'! That's why we had to include "The Ride," a country movie about a has-been cowboy who is given a second chance at the hands of an unexpected teacher.
Smokey Banks used to be one of the greatest bull riders in rodeo. Through a strange and sudden series of events, he is given an option: go to jail, or be a cowboy teacher at a Boy's Ranch. Saddled with a dozen young boys untamed as any bull he ever faced, his mission may seem simple but turns out to be an even wilder ride than he thought. Very reluctantly, Smokey agrees, not realizing that Danny will be far more of a teacher to him than he ever dreamed.
Smokey learns more about redemption, faith and friendship than his bull-riding days ever taught him. Put on your chaps and get riggin' for this meaningful country movie! Stream "The Ride" today on Pure Flix.
Steps of Faith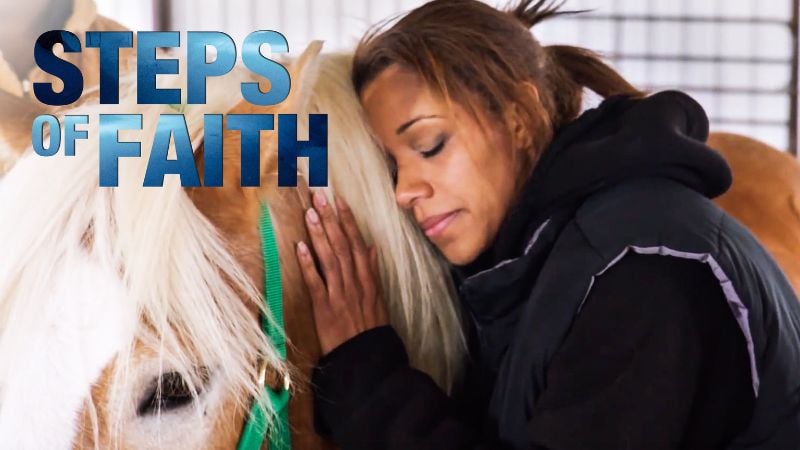 Country movies are usually set out in ... well, the country! Yes, this means we'll see many small-town settings in this list, but we wouldn't get that home-grown, Cowboy feel without it!
What would you do if you told the world you heard God's voice and no one believed you? Directed by God to move to a small town, Faith leaves her job as an accountant in the big city to work on a farm using horses to help children with disabilities. Determined to show her family and her boss that she can do the work, she faces many challenges. Can she prove to herself, her loved ones and God that she is the right soldier for the job?
If you love country movies that have a little romance, a lotta horses and some good ol' church-going people, you'll love "Steps of Faith." Watch "Steps of Faith" now on Pure Flix.
Blue Ridge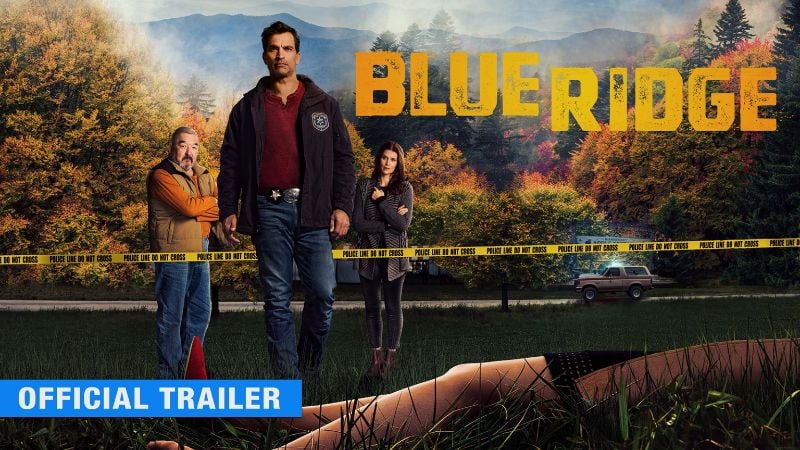 A list of country movies wouldn't be complete without a little mystery and outlaws runnin' from the law! And didn't we just tell y'all those country movies always need a lil' sprinkle of a small-town setting? Good thing "Blue Ridge" has a dash of both!
When a murder hits a small town, it's up to the new sheriff to solve the crime before the citizens take the law into their own hands and refuel a longtime feud between two families. Will Officer Wise be able to solve the mystery before things get out of control?
Also starring Lara Silva who plays Eden on "The Chosen," "Blue Ridge" is sure to have you on the edge of your seat the entire time! Stream "Blue Ridge" today on Pure Flix.
Cream of the Crop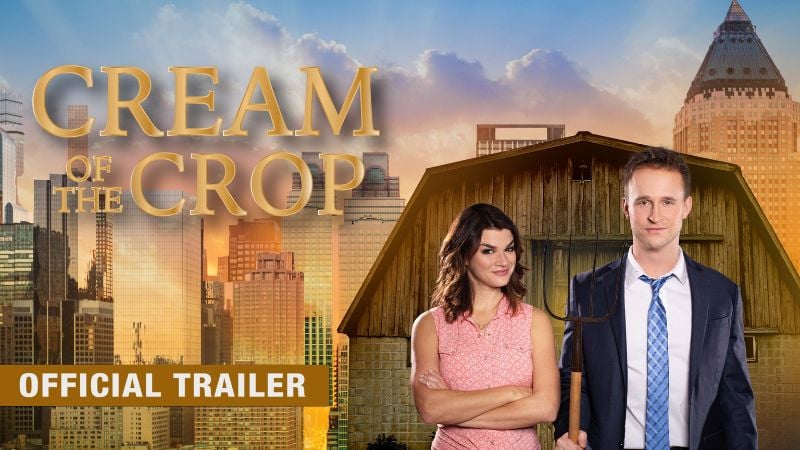 Country life isn't always as simple as some country movies make it out to be. This a fact that Mike Jared finds out real quick in "Cream of the Crop."
Jodi Stafford, a feisty young woman, dedicated to saving her family farm, challenges her best friend's brother to find out what farm life is all about. But after they fall in love, things get complicated when his real estate company assigns him to foreclose on her family's farm. Will Mike choose his career or will he choose love?
A story about learning what is important in life and the appreciation of hard work, "Cream of the Crop" is sure to have you rooting for love. "Cream of the Crop" is streaming exclusively on Pure Flix.
Hope Ranch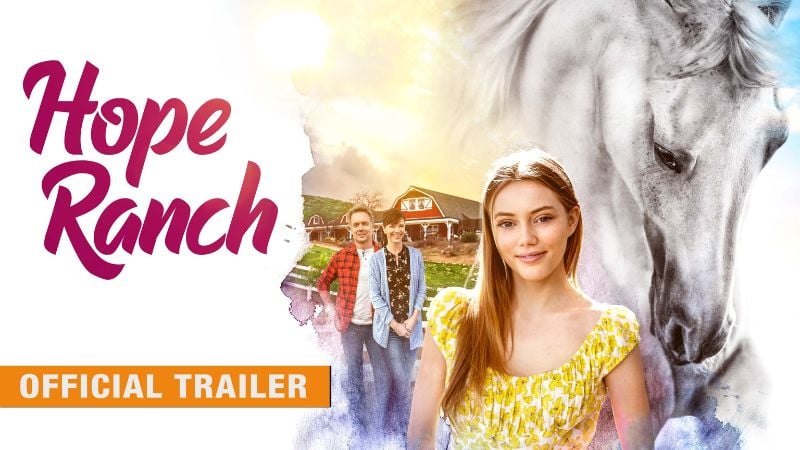 Country movies often have a similar theme of hope, healing and redemption. "Hope Ranch" is no different– but we definitely encourage you to break out the tissues for this one, even the toughest cowboy won't have a dry eye from this movie!
After the death of her military father, a young girl and her mother hatches a plan to save the family ranch with the help of their majestic horse. Starring John Schneider and TC Stallings, this country movie is not to be skipped!
Watch "Hope Ranch" on Pure Flix now.
We sure hope we wrangled up a list of country movies that you'll love as much as we do. So, go on, git your britches on and walk onto the couch for some good ol' cowboy fun! Be sure to sign up for your free 7-day trial of Pure Flix to stream it all.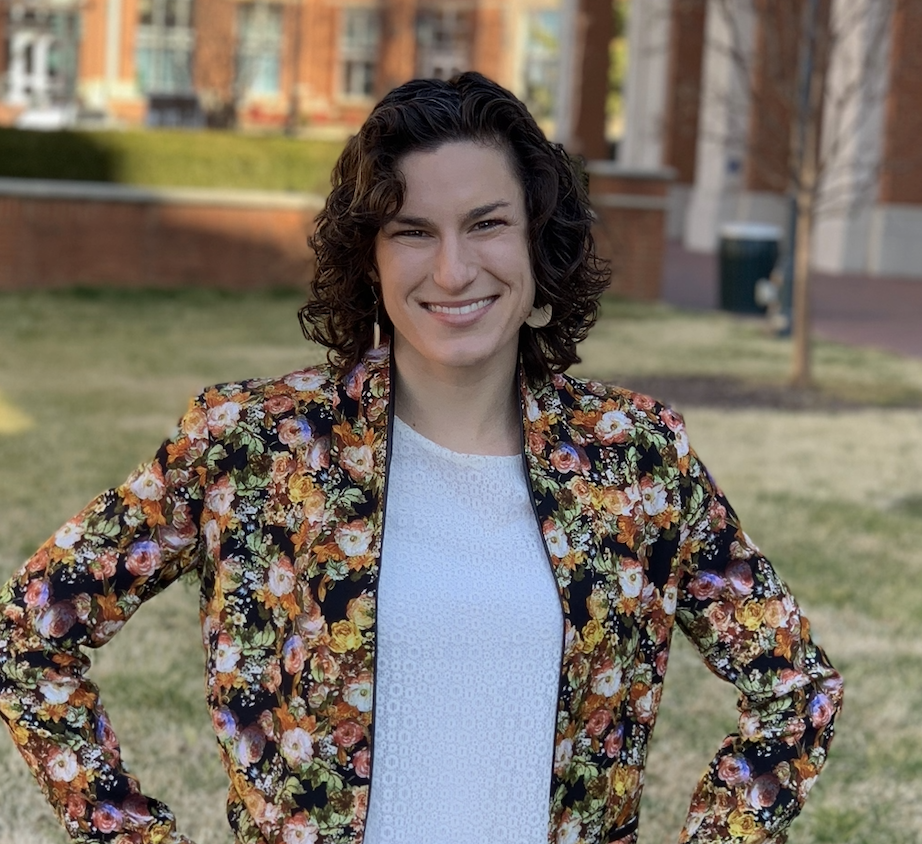 Marissa Zimmet
I was born and raised just across the bay from Tampa, Florida (Go, Lightning!) and attended college at ECU in Greenville, North Carolina. I am a devout Catholic and am active in my parish in Charlotte, North Carolina. Outside of work, I love to run, hike, watch movies and hockey, and spend time with my dog, Rose, and my cat, Toasty, who are both rescues.