Stories and movies about angels are captivating and convicting. They are sprinkled throughout history and in modern media as people recount seeing or being assisted by angels during difficult times.
Want to dive deeper into Pure Flix Originals? Subscribe to the Pure Flix Insider email newsletter
The Bible mentions angels more than 500 times and are defined as beings and messengers that can assist others. Hebrews 1:14 (NIV) says:
"Are not all angels ministering spirits sent to serve those who will inherit salvation?"
Many people believe that guardian angels watch over them and protect them from harm. Many Christians even refer to real people as angels when they help them through difficult times. Through faith, we believe that God can inspire our friends or family to be there in our time of need. While you may not have wings or a halo, God can quietly encourage you to be in the right place, at the right time for someone who needs your help.
Are There Movies About Angels?
You might be asking yourself if there are any movies about angels? And we're happy to bring you this list of movies about angels and shows about angels streaming on Pure Flix right now. Not a member? That's ok – you can get a free trial and start streaming today!
Pure Flix has some great exclusive Pure Flix Original series and movies about angels. Here's a list of movies about angels you can find on Pure Flix:
An Unlikely Angel - An Original Movie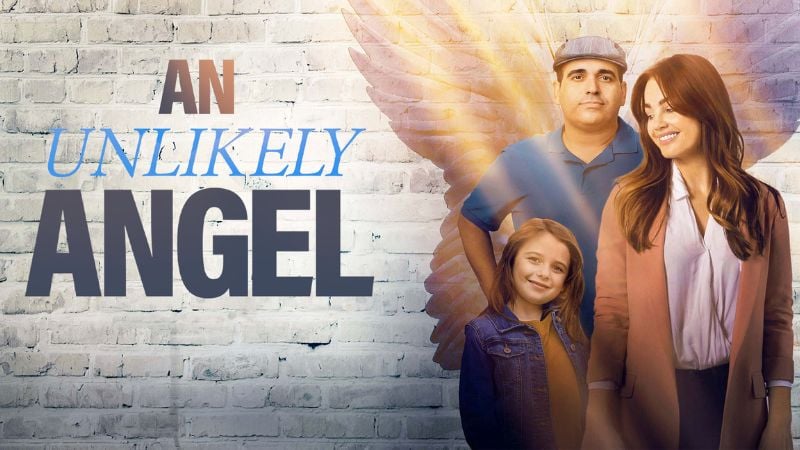 Janie is a workaholic who is falling apart at the thought of becoming a first-time mom. She whispers a small prayer for help and it's answered in a very unlikely way when an angel intervenes and fast forwards her life. Will her second chance change how she approaches life? Janie is lucky enough to be given a second chance, but will she change before it's too late?
Catch the Great American Family premeire of "An Unlikely Angel" on Saturday, August 12. Stream "An Unlikely Angel" on Pure Flix anytime! Sign up for your free 7-day trial.
Angels Unaware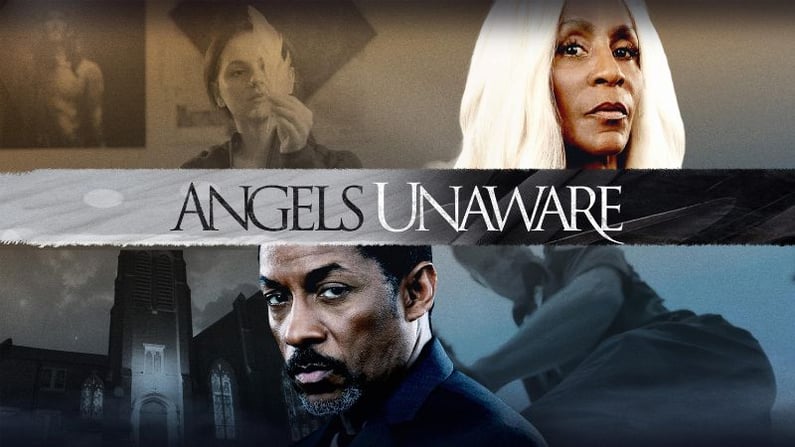 God sends the archangel, Eden, to Earth where she is placed with people who are about to make a life decision that will impact them and others around them. Will Eden be able to help, or will Lucifer get in the way?
Featuring Karen Abercrombie and Cameron Arnett, stream "Angels Unaware" only on Pure Flix.
READ ALSO: WHAT IS A GUARDIAN ANGEL?
Saved by Grace - An Original Series on Angels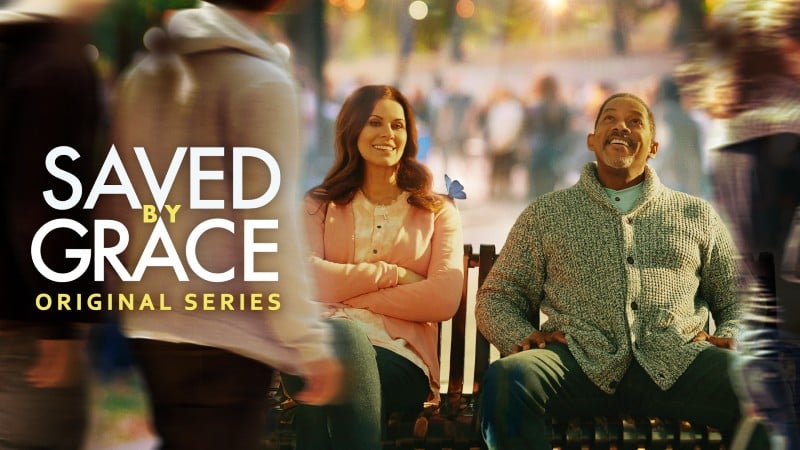 We know, we know, this technically isn't a "movie" about angels, but it's two main characters are indeed angels so we felt it was appropriate to add to this list! There are no chance meetings or coincidences in life. Angels are amongst us and God has sent them on a mission to intercede on behalf of whispered prayers. Every encounter presents a new opportunity to change your approach to life.
Stream season one of the Original Series, "Saved by Grace" now available.
On Angel's Wings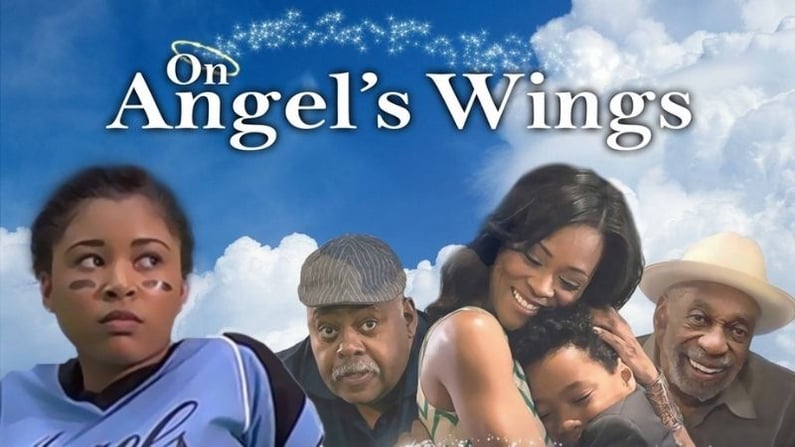 When the star soccer player is injured, coach decides to play the water girl, McKenzie. Although not the best, the clumsy girl accepts the challenge and, following a rocky start, actually begins to improve...But what her teammates don't know is that she's not doing it alone. Unable to keep a secret, she reveals to her little brother, Josh, that an angel appeared and granted her three wished. This movie about angels will teach you that miracles really do happen if you believe in yourself...and angels!
Stream "On Angel's Wings" on Pure Flix with a free trial today!
The Encounter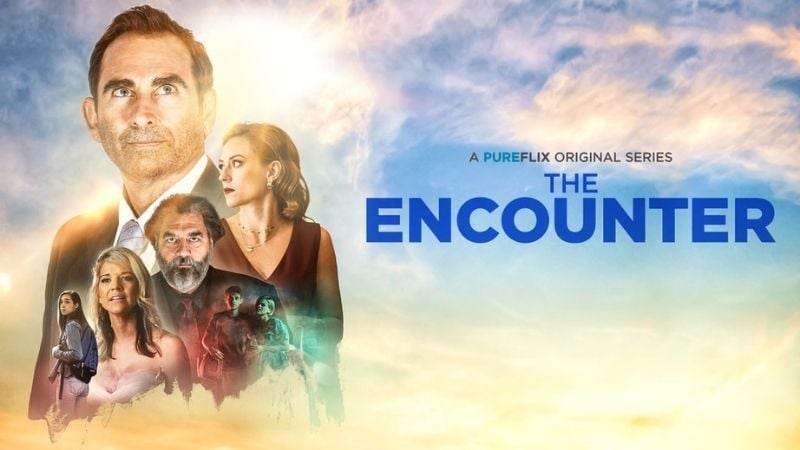 What would happen if you had a personal encounter with Jesus Christ? Get your adrenaline and your faith flowing with this Pure Flix original series about an authoritative, mysterious figure known only as "The Man." Over the course of the series, "The Man" confronts people struggling with a crisis of faith and convinces them to turn away from evil.
Stream "The Encounter" with a free trial to Pure Flix right now!
READ ALSO: WHAT ARE ANGELS, DEMONS AND CHERUBIM? YOUR ULTIMATE EXPLAINER
Angels In Disguise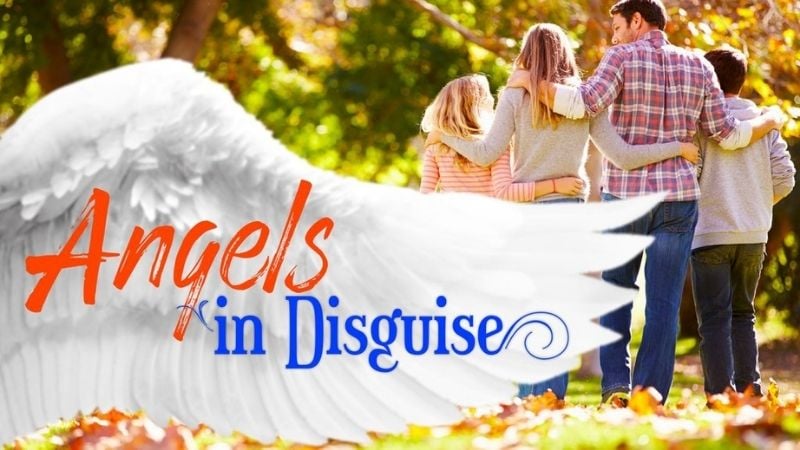 Are there angels living among us? You'll believe, after watching these real-life stories. This series is a collection of stories about people's very real encounters with angels on Earth. It may be your first time witnessing angels—is it your last? Find out in this very bingeable series about angels!*Parental Warning: Mild Language (OMG)*
Stream "Angels in Disguise" with a free trial to Pure Flix today!
I Am Gabriel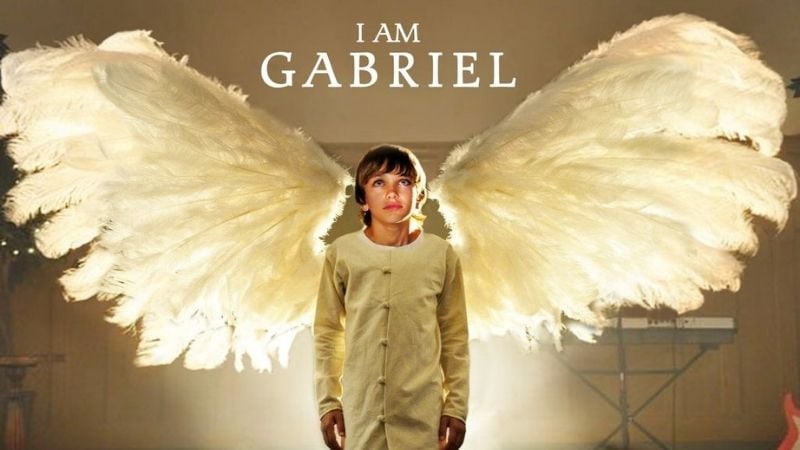 Promise, Texas is no place to raise a family. There's no rain, businesses are failing, and kids can't wait to grow up and move away. Some folks say the town is cursed. But just when things are at their darkest, a mysterious boy wanders out of the wilderness with nothing but the clothes on his back and a strange mat tucked under his arm. He has a message for the people of Promise, but they're slow to listen. Confronted by their spiritual shortcomings, the town's indignation turns to outrage. Still, the boy holds true to his message: there is no hope without Christ, and Promise can only be remade through earnest communion with the Father. Who is this boy? Find out only by watching the movie, "I Am Gabriel."
Stream "I Am Gabriel" with a free trial to Pure Flix right now.
READ ALSO: 4 TV SHOWS ABOUT ANGELS, DEMONS & FAITH WORTH STREAMING
Divination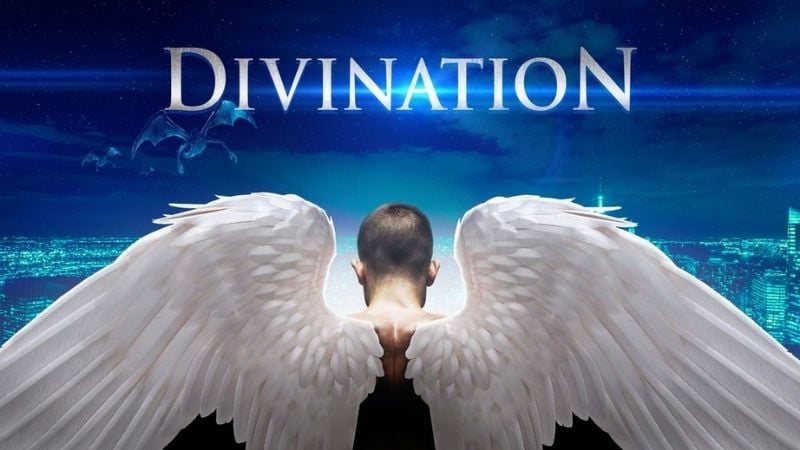 Angels and demons collide in this spiritual thriller loosely based on C.S. Lewis' "The Screwtape Letters." Spiritual forces collide in a supernatural battle between good and evil. Jason is a young, successful artist married to the lovely Jessica. They're filled with joy at their first pregnancy and the uncanny return of their mysterious friend. But Jason is tormented by Fear who continually whispers nightmares and horrific visions into his mind. As he descends deeper and deeper into the dark places of Jason's mind. an intervention is made by the powerful angel. "Divination" is a spiritual warfare thriller like no other you've seen.*Parental Warning: Mild Language (OMG), Intense Scenes*
Stream "Divination" on Pure Flix with a free trial today.
That concludes our list of movies about angels available to stream on Pure Flix. If you're looking for more inspirational content, subscribe to the Pure Flix Insider email newsletter.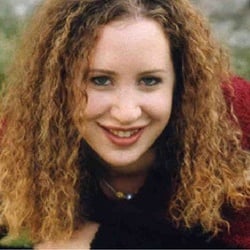 Julie Tronsen
J.A. Tronsen is the author of the novel "The Stolen Amulet" and has an excerpt available at jatronsen.com. After working in the business world for years, she is now blogging at julieforreal.com where she provides real life advice for families on topics such as parenting, budgeting, home business ideas, crafts, travel, and more. She has a bachelor's in business, a master's in accounting, and attended law school in Seattle. She lives in North Carolina with her husband and three kids.