Humility isn't an easy virtue to exercise, it takes courage, discipline and faith to put humility into daily practice. But humility is an important characteristic to develop as a follower of Christ. The Bible gives us guidance and words that inspire us to keep practicing humility.
Want to dive deeper into Pure Flix Originals? Subscribe to the Pure Flix Insider email newsletter
In the Pure Flix Original Movie "God's Country Song," Noah doesn't know the true meaning of humility. As a country singer on the path to stardom, he is very arrogant and prideful - the root sin against humility. He is selfish, lives lavishly and indulgently and puts himself first. It's only through spending time with his son and his estranged father that he begins to understand what humility is and how to practice it.
Let's take a closer look at what humility is, what the Bible says about humility and how we can pray for an increase in humility and against being prideful.
What is the Spiritual Meaning of Humility?
Humility in the Bible is mentioned in Proverbs 22:4 (NIV). This Bible verse tells us the definition of humility distinctly and definitively:
Humility is the fear of the Lord; its wages are riches and honor and life.
Fear of the Lord isn't referring to being scared of the Lord, but rather remembering that God alone is all-powerful. It's acknowledging that only God deserves all glory and honor. Fear of the Lord reminds us that we should not hold ourselves in the same light or position that God righteously deserves.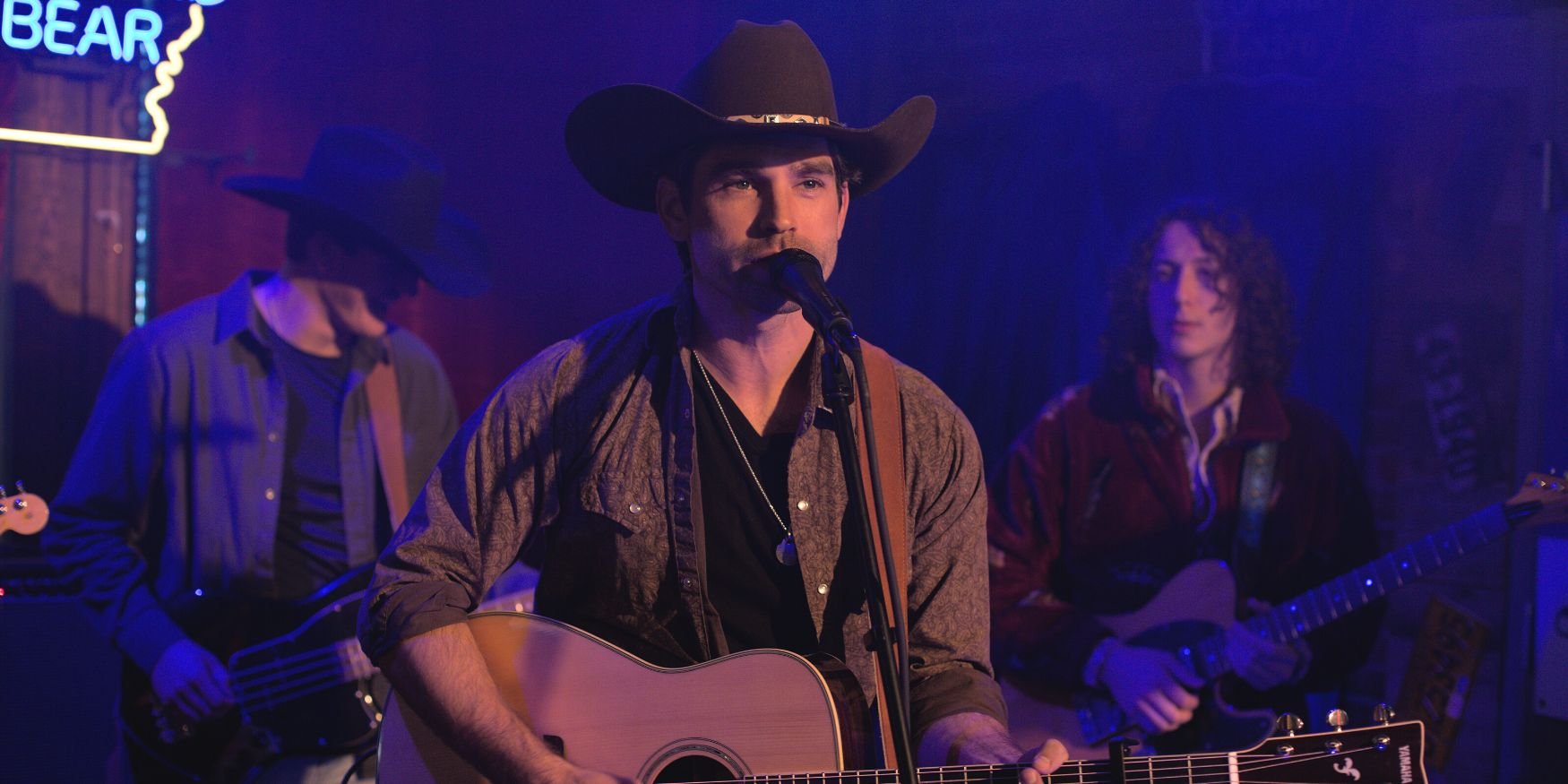 Therefore, being humble means that we acknowledge that we are wholly dependent on God and that without Him, we wouldn't be who we are, and we wouldn't have what we have or lead the life we live. Practicing humility shows that we put ourselves in a position that points all glory and all things back to God.
Read Also: EXCLUSIVE: Justin Gaston Shares Message of 'God's Country Song' on Fatherhood & God's Grace
Sometimes, we see humility as meaning that we are not allowed to think highly of ourselves. Humility merely means that we know we are God's children, and we should love ourselves as He loves us, but that we do not become self-seeking, greedy or arrogant in spirit or in material things. Humility can be practiced regardless of job title, wealth or economic status.
As we mentioned earlier, the opposite of humility is pride. Humility in the Bible is presented as the practice of meekness, obedience to God, respect of self and others, submissiveness and modesty (see Colossians 3:12-13). People with humility put others' needs before their own, sacrificing for the love of others.
Read Also: 3 Times Christ Was an Example of Humility in the Bible
Noah exercises none of these characteristics as a country singer in "God's Country Song." The only person he cares and looks out for is himself. He's solely focused on his career, his desires and his dream lifestyle. When JJ, his son, enters his life, Noah isn't prepared for fatherhood, which centers on self-sacrifice and putting your child's needs before your own. Noah's manager, Larry, reminds him what humility and being a man of God really is about. Larry uses examples of humility in the Bible to illustrate his points to Noah.
Let's look at some Bible verses about humility.
What Does the Bible Say About Humility?
Ultimately, Jesus is the perfect example of humility. But these Bible verses about humility help us to cultivate this virtue in ourselves so that we can become more like Jesus.
James 4:10 (NIV)
Humble yourselves before the Lord, and he will lift you up.
One of the most popular Bible verses about humility is James 4:10. This verse reminds us that God pours out His grace to those who practice humility.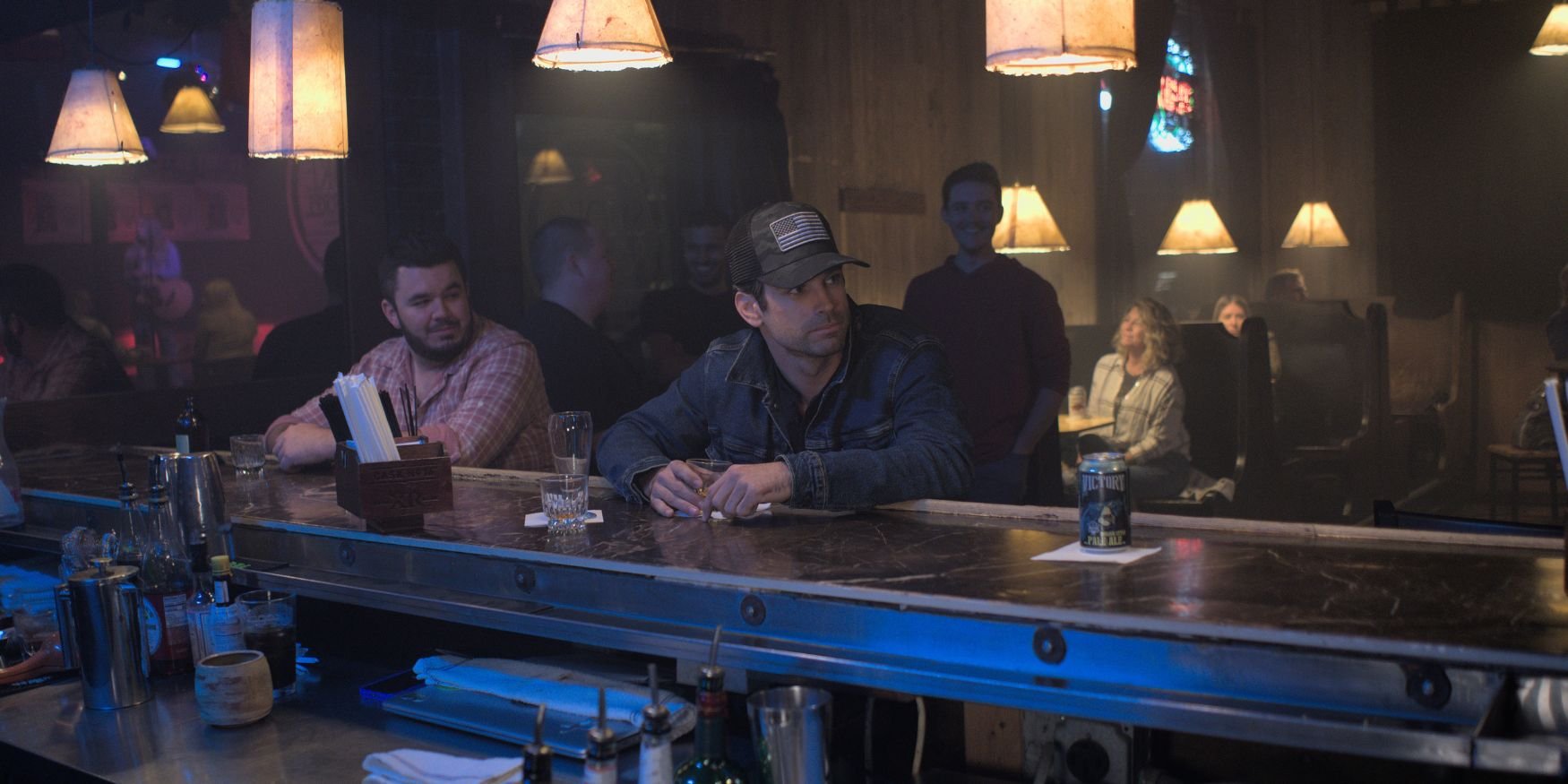 Luke 14:11 (NIV)
For all those who exalt themselves will be humbled, and those who humble themselves will be exalted.
At the beginning of "God's Country Song," Noah definitely believes in "exalt[ing]" himself, only to find himself humbled when he is stripped of his touring contract with superstar Colt Young and humiliated in the public eye. It's only when he starts to be present for his son, learn to listen to the advice of his father and think less of himself that he understands what humility truly is.
Romans 12:3 (NIV)
For by the grace given me I say to every one of you: Do not think of yourself more highly than you ought, but rather think of yourself with sober judgment, in accordance with the faith God has distributed to each of you.
This Bible verse about humility explains how the opposite of humility is pride. As we think more and more of ourselves, we begin to think less of God and less about following His Word. Practicing humility means that we never think of ourselves as greater than God, but instead as His obedient and lowly servant.
2 Chronicles 7:14 (NIV)
if my people, who are called by my name, will humble themselves and pray and seek my face and turn from their wicked ways, then I will hear from heaven, and I will forgive their sin and will heal their land.
Noah in "God's Country Song" follows many "wicked ways." His partying lifestyle on tour leads to much sin and "debauchery" (see Ephesians 5:18). It's only when Noah realizes that the important things in his life - his family, his singing career, his son - are slipping away from him that he recognizes he needs to change.
Read Also: 6 Essential Ephesians 4 Lessons About What it Means to be a Christian
Proverbs 11:2 (NIV)
When pride comes, then comes disgrace, but with humility comes wisdom.
As we see Noah become more humble, he grows in wisdom. He especially starts to see the error of his prideful ways in how he handled the strained relationship with his father. Humility gives Noah the chance to get to know his father better, which opens his eyes to an entirely different side of his father he never knew. Having a better understanding of who his father is allows Noah to help understand past mistakes both he and his father made over the years.
John 3:30 (NIV)
He must become greater; I must become less.
As C.S. Lewis said, "humility isn't thinking less of yourself, it's thinking of yourself less." Humility calls us to first serve God and our neighbors before serving ourselves. When we respond in obedience to Him and give Him all the glory and honor, we are practicing humility.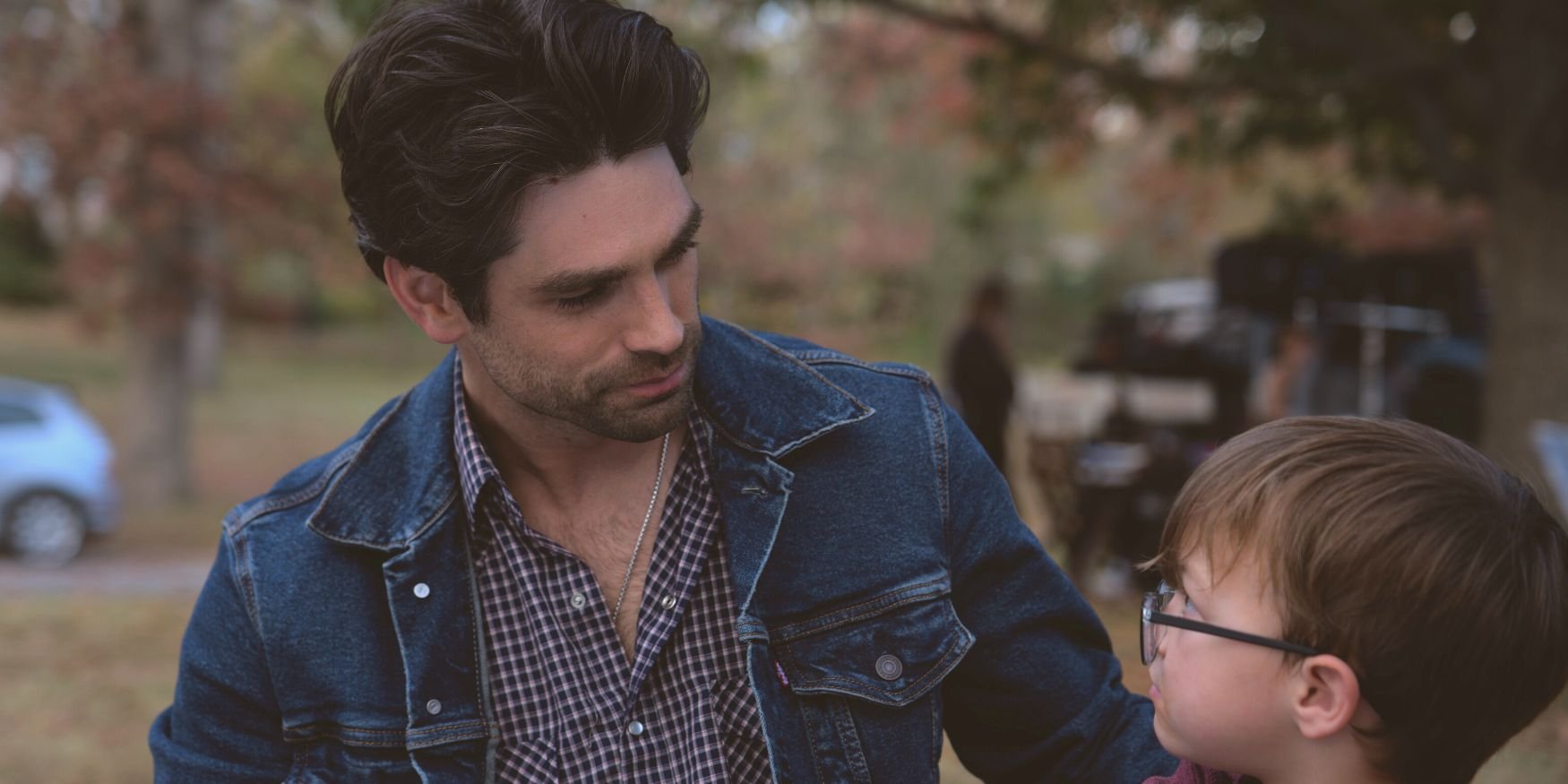 Prayers for Humility and Against Pride
As we mentioned, humility is a hard virtue to practice. It's not always easy to put others' needs before our own. It's also hard not to gloat about the praise, glory and all the accolades that come our way. But humility requires us to point that recognition back to God.
Praying for a humble heart and spirit can strengthen us in our resolve to not fall into the sin of pride. Here are a couple of prayers for humility we can offer up whenever we're battling pride.
This prayer asks for a change of heart when we recognize pride and arrogance is creeping its way into our lives:
Dear Lord, I am coming to realize how dangerous pride is in the life of a believer and how important true, godly humility is to the heart of God.
I read in Your Word that pride goes before destruction, and a haughty spirit before a fall, and I am beginning to see the devastating and destructive nature of pride and the true blessing that comes from a heart that is humble and contrite in spirit.
Keep me from falling prey to the many temptations that pride seems to scatter in my path, where I want to be the center of attention and desire to receive all the acclaim and glory that rightly belongs to You.
Teach me Your ways and show me how I may clothe myself in godly humility, for Peter teaches that, "God opposes the proud but shows grace to the humble." Thank You for opening up Your Word to me and helping me to see the beautiful truth about humility. I ask that You would work a good work in my life day by day, until I am more like Christ and less like me. In Jesus' name I pray, amen.
This prayer, credited to Sir Francis Drake, is titled "Disturb Us, Lord." It reminds us not only to be humble in spirit but also in material things.
Disturb us, Lord, when
We are too well pleased with ourselves,
When our dreams have come true
Because we have dreamed too little,
When we arrived safely
Because we sailed too close to the shore.
Disturb us, Lord, when
With the abundance of things we possess
We have lost our thirst
For the waters of life;
Having fallen in love with life,
We have ceased to dream of eternity
And in our efforts to build a new earth,
We have allowed our vision
Of the new Heaven to dim.
Disturb us, Lord, to dare more boldly,
To venture on wider seas
Where storms will show your mastery;
Where losing sight of land,
We shall find the stars.
We ask You to push back
The horizons of our hopes;
And to push into the future
In strength, courage, hope, and love. Amen.
This prayer quotes the Bible verse about humility, Micah 6:8, and is a short prayer that can be easily memorized for those times when we quickly need to ask God for humility.
Father,
In Micah 6:8 You say, "O people, the LORD has told you what is good, and this is what he requires of you: to do what is right, to love mercy, and to walk humbly with your God." Today we choose to walk humbly with You. We choose to live by Your Holy Spirit and to follow Your lead. Help us to hear You clearly, for we do not want to walk by pride or self-sufficiency, we want to walk with You. In Jesus name, Amen.
That concludes our list of Bible verses about humility and prayers against pride. To see how Noah turns from his prideful ways and seeks to be more humble, watch the Pure Flix Original movie, "God's Country Song," streaming only on Pure Flix starting June 16.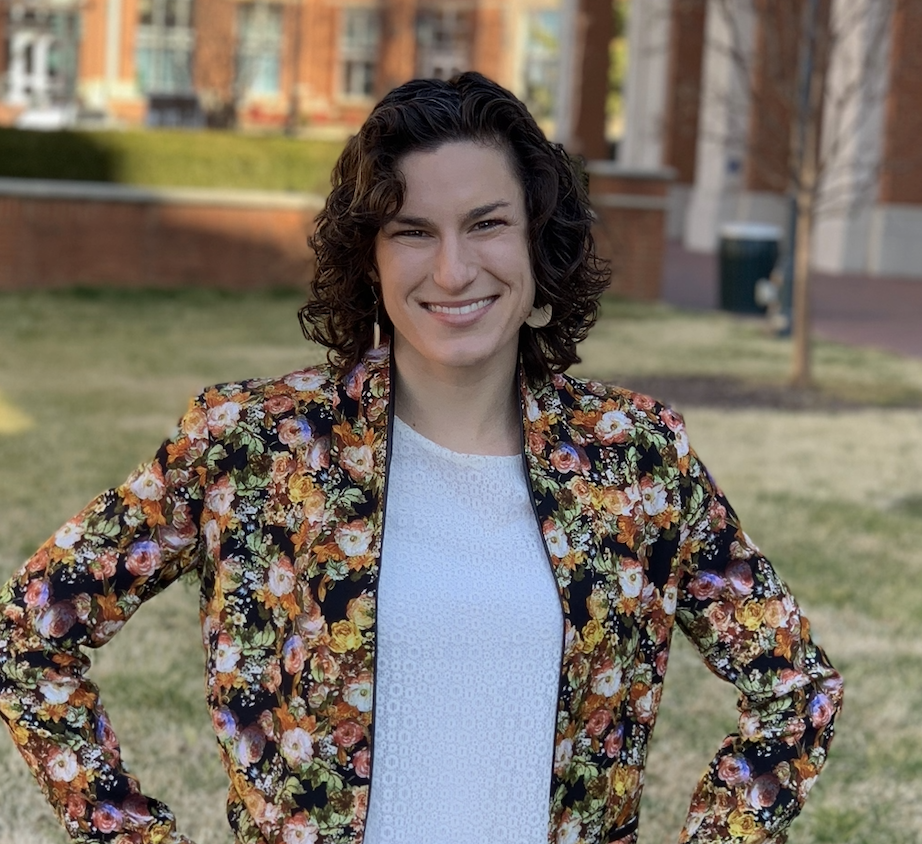 Marissa Zimmet
I was born and raised just across the bay from Tampa, Florida (Go, Lightning!) and attended college at ECU in Greenville, North Carolina. I am a devout Catholic and am active in my parish in Charlotte, North Carolina. Outside of work, I love to run, hike, watch movies and hockey, and spend time with my dog, Rose, and my cat, Toasty, who are both rescues.