Marriage is a holy covenant; one that is part of God's grand design. In your marriage, you may experience ups and downs. Through it all, the Bible can serve as a great resource and comfort. Here are seven Bible verses about marriage to see you through the good times and the bad.
Genesis 2:24
We see Bible verses about marriage as early as Genesis. The Lord God created a woman from the rib of Adam, after which the Bible states:
"That is why a man leaves his father and mother and is united to his wife, and they become one flesh." (Genesis 2:24, NIV)
God intends married couples to live as one flesh. Let this remind you of the holiness of your marriage in the eyes of the Lord.
Proverbs 20:6
"Many claim to have unfailing love, but a faithful person who can find?" (Proverbs 20:6, NIV)
This Bible verse reminds us that anyone can proclaim love and goodness, but not many fulfill their promises. It takes a true "faithful person" to show unfailing love through action. Don't just proclaim unfailing love, live it.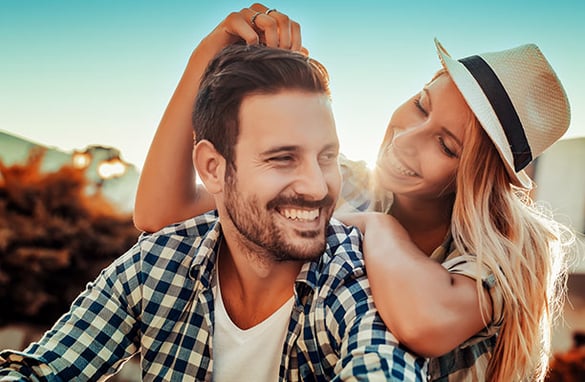 Proverbs 31:10
"A wife of noble character who can find? She is worth far more than rubies." (Proverbs 31:10, NIV)
The rest of this chapter goes on to describe a "wife of noble character" as one that brings good, works vigorously, opens her arms to the poor, and engages in a number of other noble tasks. As a wife, you may feel that you don't measure up to this woman. Go to God for help and strength. As a husband, think about what your response should be toward a woman of noble character.
Ephesians 5:33
"However, each one of you also must love his wife as he loves himself, and the wife must respect her husband." (Ephesians 5:33, NIV)
Love, respect, and commitment are pillars of any healthy marriage. Fulfilling this Bible verse can help you and your spouse maintain a place of mutual happiness.
Hebrews 13:5
In Hebrews 13, verses four through seven, the Bible discusses marriage and the honor that should come with it. Verse five states:
"Keep your lives free from the love of money and be content with what you have, because God has said, 'Never will I leave you; never will I forsake you." (Hebrews 13:5, NIV)
Take the verse to heart. Do not let troubled financial times get in the way of your marriage or your relationship with God. Be content with what you do have.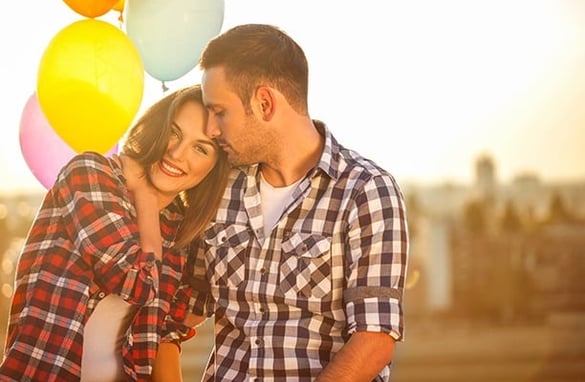 Mark 10:9
"Therefore what God has joined together, let no one separate." (Mark 10:9, NIV)
Do not let friends, family, or strangers get in the way of your marital happiness. Your marriage is between you, your spouse, and God. No one else has the power to separate you.
Galatians 5:22
"But the fruit of the Spirit is love, joy, peace, forbearance, kindness, goodness, faithfulness, gentleness and self control." (Galatians 5:22, NIV).
As a married Christian, expand your awareness of your faith and your relationship by understanding the "Fruit of the Spirit." Download the free devotional, "Christian Movies that Teach the Fruit of the Spirit." You and your spouse will discover how the Holy Spirit can transform your lives.