Suffering in this life is inevitable, but Christians have a special advantage. As Christians, we can be encouraged that our suffering is being used for the good of our soul. Inspired by the life of Jesus Christ, we can use our suffering as a tool to help ourselves and others grow closer to God. Just like Jesus suffered, we can unite our suffering to His and offer it up as a sacrifice for His greater glory.
Want to dive deeper into Pure Flix Originals? Subscribe to the Pure Flix Insider email newsletter
Pure Flix has many Pure Flix Originals and Exclusive titles that illustrate suffering and how we can call on God in our hardest times. Let's take a look at some scripture that encourages us not to give up and some Pure Flix movies that exhibit its meaning.
Bible Verses About Not Giving Up
The Lord is Patient With Us
"But do not forget this one thing, dear friends: With the Lord a day is like a thousand years, and a thousand years are like a day. The Lord is not slow in keeping his promise, as some understand slowness. Instead He is patient with you, not wanting anyone to perish, but everyone to come to repentance." – 2 Peter 3:8-9 (NIV)
This scripture means "a thousand years," so of course we have to relate this verse back to the Pure Flix Original Series, Karen Kingsbury's "A Thousand Tomorrows." In this series, Ali Daniels and her family understand that with her terminal illness, her time on this side of heaven is limited. Because of that, Ali never takes a day of her life for granted. Even though she's suffering with her illness, she is still able to find joy in her situation, which is what we're called to do as well when we encounter suffering.
Read Also: Who are Cody Gunnar & Ali Daniels in Karen Kingsbury's "A Thousand Tomorrows"?
The Lord Holds Us in His Hands
"Though he may stumble, he will not fall, for the LORD upholds him with His hand." – Psalm 37:24 (NIV)
In the newest Pure Flix Original Movie, "God's Country Song," country singer Noah stumbles back into old habits of drinking heavily while on tour. After being let go from his touring contract, he is sent back home, where he is forced to face pieces of his past. This wake-up call is exactly what calls him back to the Lord, encourages him to seek forgiveness from his family and inspires him to make positive changes to his lifestyle.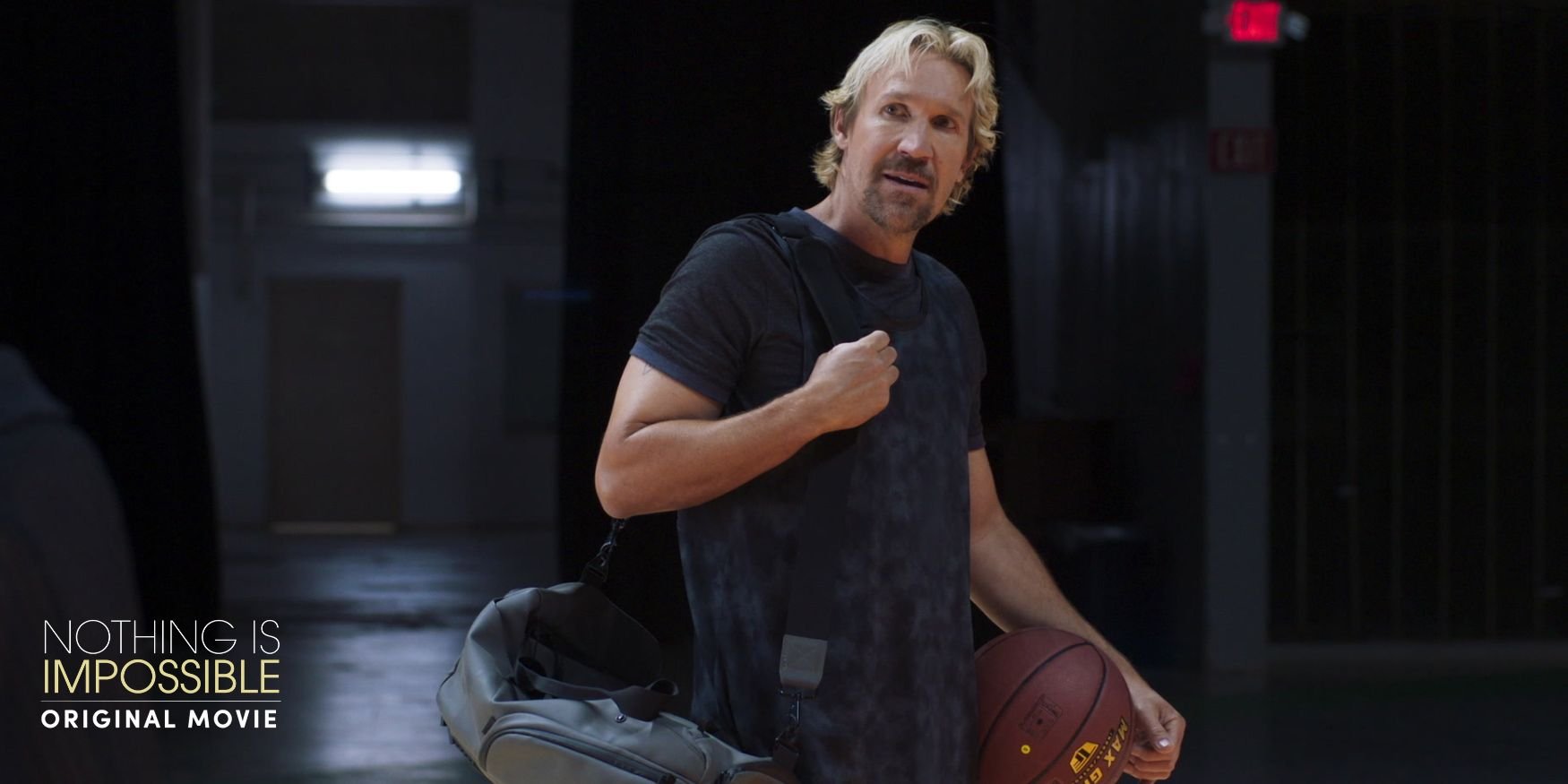 There's a Harvest for Those Who Don't Give Up
"Let us not become weary in doing good, for at the proper time we will reap a harvest if we do not give up." – Galatians 6:9 (NIV)
In the Pure Flix Original movie, "Nothing is Impossible," Scott Beck has become weary of doing good, as he's spent years and years trying to reconcile the future he always hoped for but was never fulfilled. When he's given a second chance at his dream, he dives headfirst into doing everything he can to make it happen. Just like Job, we're called to continue to be faithful to God in times of suffering.
God Gives Us Strength
"He gives strength to the weary and increases the power of the weak. Even youths grow tired and weary, and young men stumble and fall; but those who hope in the Lord will renew their strength. They will soar on wings like eagles; they will run and not grow weary, they will walk and not be faint." – Isaiah 40:29-31 (NIV)
Ali Daniels' faith in "A Thousand Tomorrow" caused her to be hopeful and optimistic when faced with complications and setbacks with her illness. In God, she found the strength and hope to continue to fight the good fight and not give up. It's a lesson for us all to remember to call upon God and keep the faith when times get tough.
READ ALSO: 20 BIBLE VERSES ABOUT STRENGTH: GOD'S WORD ON FAITH IN HARD TIMES
God Is With You
"So do not fear, for I am with you; do not be dismayed, for I am your God. I will strengthen you and help you; I will uphold you with my righteous right hand." – Isaiah 41:10 (NIV)
This verse reminds us that ultimately God's plans for us are good, no matter what emotions they make us feel in the moment. In the Pure Flix Exclusive movie, "Sun Moon," Kelsey definitely shares with God how angry she is at how He let things happen in her life - including losing her fiance and her terminally ill mother. In the end, she realizes how God was using her circumstance for good and to draw her closer to Him and His will for her life.
Read Also: The Transformation of This "Sun Moon" Character Will Inspire You to Trust God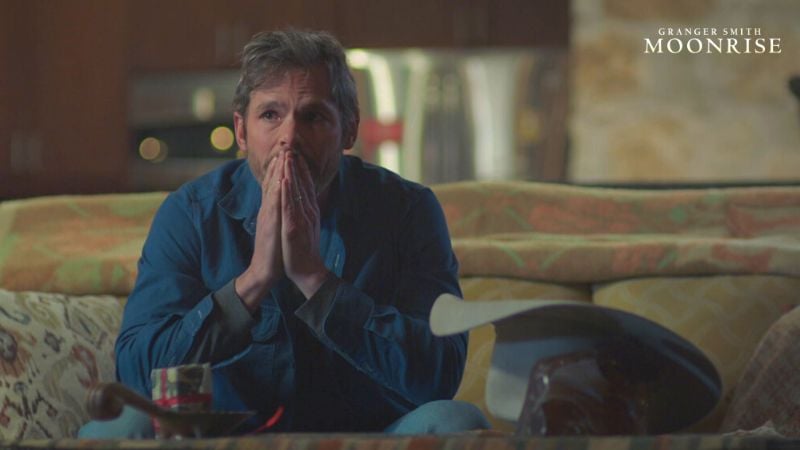 His Grace Is Sufficient
"But he said to me, 'My grace is sufficient for you, for my power is made perfect in weakness.' Therefore I will boast all the more gladly about my weaknesses, so that Christ's power may rest on me. That is why, for Christ's sake, I delight in weaknesses, in insults, in hardships, in persecutions, in difficulties. For when I am weak, then I am strong." – 2 Corinthians 12:9-10 (NIV)
The Christian walk can be difficult to navigate, but Paul reminds believers that, despite the difficulties that might come, we can find strength in God. In the Pure Flix Exclusive movie "Moonrise," Will Brown has had a difficult time moving forward since his wife passed away two years ago. Because of his grief, he has become distant from his family and his faith. It's his daughter and a talented horse trainer who brings him back to church to ask God for the strength to forgive himself.
I Can Do All Things Through Christ
"I know what it is to be in need, and I know what it is to have plenty. I have learned the secret of being content in any and every situation, whether well fed or hungry, whether living in plenty or in want. I can do all this through him who gives me strength." – Philippians 4:12-13 (NIV)
True happiness can be found in Jesus, as countless Bible verses about strength tell us. Philippians 4:12-13 reminds us that no matter what we are facing, turning to God is essential, as He will help guide our paths.
Kelsey learns "the secret of being content in any and every situation" in "Sun Moon" when she takes a leap of faith and takes a job in Taiwan, halfway across the world. She encounters people in Taiwan who have suffered loss and faced adversity but continues to have faith and trust in God to keep moving forward. Influenced by their example, Kelsey is able to do the same in her own suffering.
God Gives Us Peace
"Now may the Lord of peace himself give you peace at all times and in every way. The Lord be with all of you." – 2 Thessalonians 3:16 (NIV)
Paul discusses prayer in 2 Thessalonians and promises believers that God will protect them from the evil they might encounter in life. In Paul's final greeting at the end of the chapter, he offers peace to his audience and reminds us all that God will always be with each of us.
In the Pure Flix Exclusive, "Miracle at Manchester," Brycen suffers from a very aggressive form of brain cancer. But that never stops Brycen from believing in God or having faith that God will take care of him. The peace God gave him through his diagnosis and treatment is what carried him and his family through their suffering.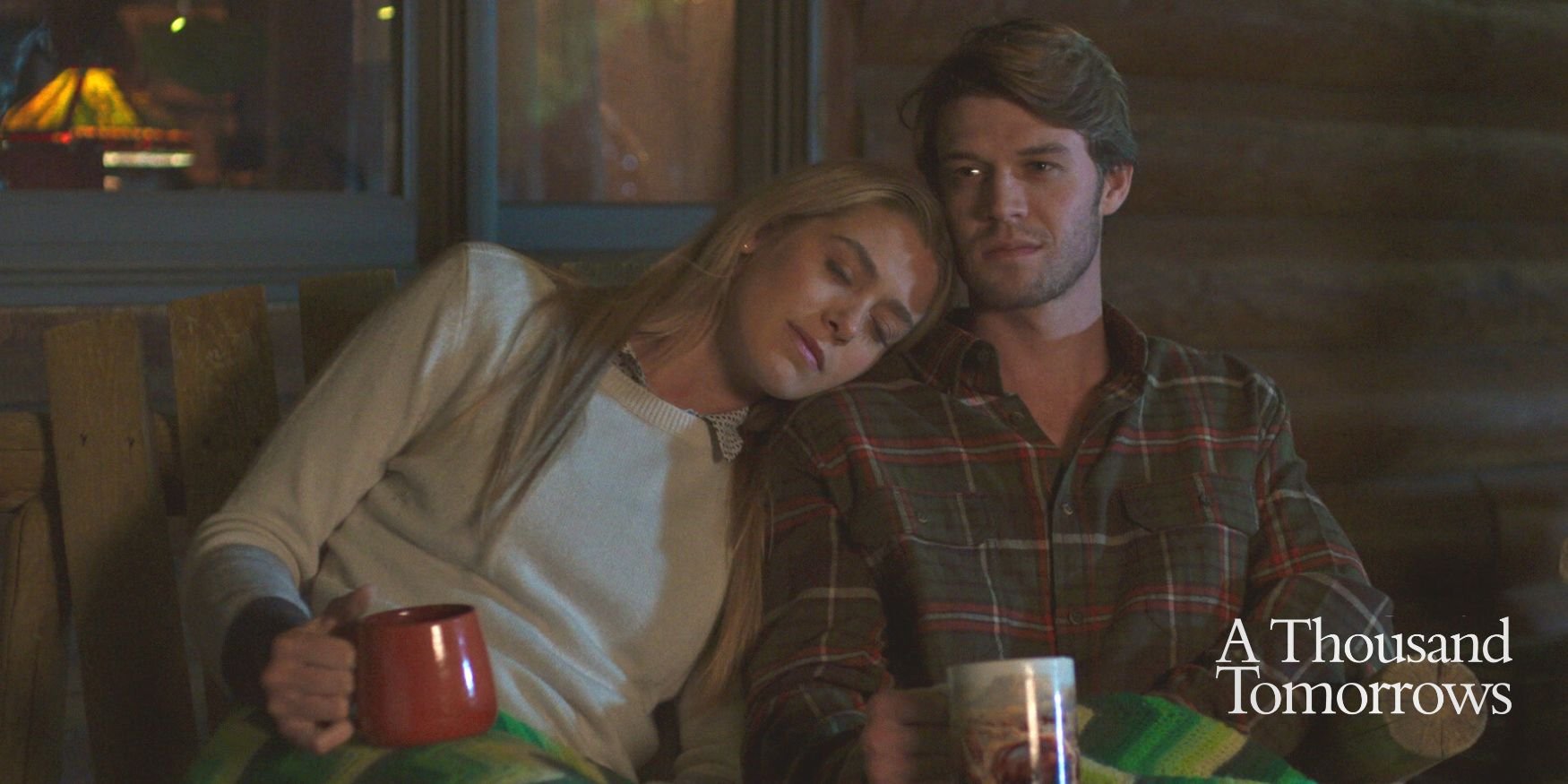 Don't Be Anxious
"Do not be anxious about anything, but in every situation, by prayer and petition, with thanksgiving, present your requests to God." – Philippians 4:6 (NIV)
Anxiety holds the unfortunate power to overtake us, though we have some remedies to try and avoid it when it creeps up. Prayer is an essential ingredient to build strength and trust in the Lord. If worry overtakes you, take your fears and grievances to God.
READ ALSO: 38 POWERFUL BIBLE FOR OVERCOMING LIFE'S STRUGGLES
Be Courageous
"Have I not commanded you? Be strong and courageous. Do not be afraid; do not be discouraged, for the Lord your God will be with you wherever you go." – Joshua 1:9 (NIV)
Joshua 1:9 reminds us that we should be both strong and courageous, pushing fear and discouragement to the side. We accomplish this by putting the Lord at the center of our lives. Remember: God never leaves nor forsakes us.
Righteousness Comes Through Jesus Christ
"And this is my prayer: that your love may abound more and more in knowledge and depth of insight, so that you may be able to discern what is best and may be pure and blameless for the day of Christ, filled with the fruit of righteousness that comes through Jesus Christ—to the glory and praise of God." – Philippians 1:9-11 (NIV)
The best way to build stamina to handle the hard times is to continue building knowledge in the Lord. The more we learn, pray and read, the more ready we are to navigate strength during hard times. It all starts with placing Christ at the center of our lives.
God Is Alive
"For the word of God is alive and active. Sharper than any double-edged sword, it penetrates even to dividing soul and spirit, joints and marrow; it judges the thoughts and attitudes of the heart. Nothing in all creation is hidden from God's sight. Everything is uncovered and laid bare before the eyes of him to whom we must give account." –Hebrews 4:12-13 (NIV)
God sees everything, including our victories and struggles. This is encouraging, as we know He is a source of strength amid troubles and a refuge for us. Knowing He is always there is a wonderful reminder for us to turn to Him regularly in prayer — in both the good times and bad.
Seek Wisdom
"If any of you lacks wisdom, you should ask God, who gives generously to all without finding fault, and it will be given to you." – James 1:5 (NIV)
Tough times call for solid wisdom. James 1:5 tells us that we can ask God for guidance. While this is something we should be doing daily in our lives, it's especially important when times turn tough and we find ourselves at difficult crossroads.
Do Not Fear
"God is our refuge and strength, an ever-present help in trouble. Therefore we will not fear, though the earth give way and the mountains fall into the heart of the sea, though its waters roar and foam and the mountains quake with their surging." – Psalm 46:1-3 (NIV)
This is a powerful Bible verse for comfort and strength — one that reminds us that we have help when trouble strikes. No matter what life throws at us, we can have confidence that the Lord will meet us where we are and bring us to where we should be.
Love God With All Your Heart
"'The most important one,' answered Jesus, 'is this: 'Hear, O Israel: The Lord our God, the Lord is one. Love the Lord your God with all your heart and with all your soul and with all your mind and with all your strength.' The second is this: 'Love your neighbor as yourself.' There is no commandment greater than these.'" – Mark 12:29-31 (NIV)
In Mark 12, Jesus delivers the most important commandments He has for humanity: love God and love others. If each of us relies on the first, the second flows naturally. Living these two proclamations out can help transform our lives.
This concludes our list of scripture and Bible verses about not giving up. Despite whatever we may be facing in every day, God is with us - He sees us and is there in our suffering. We hope this list encouraged you. For more encouragement, check out our Pure Flix Original and Exclusive titles including "A Thousand Tomorrows," "God's Country Song," "Sun Moon," and "Miracle at Manchester."
And sign up for the Pure Flix Insider email newsletter, your destination to deep into movie and show themes and make connections to life-changing biblical knowledge.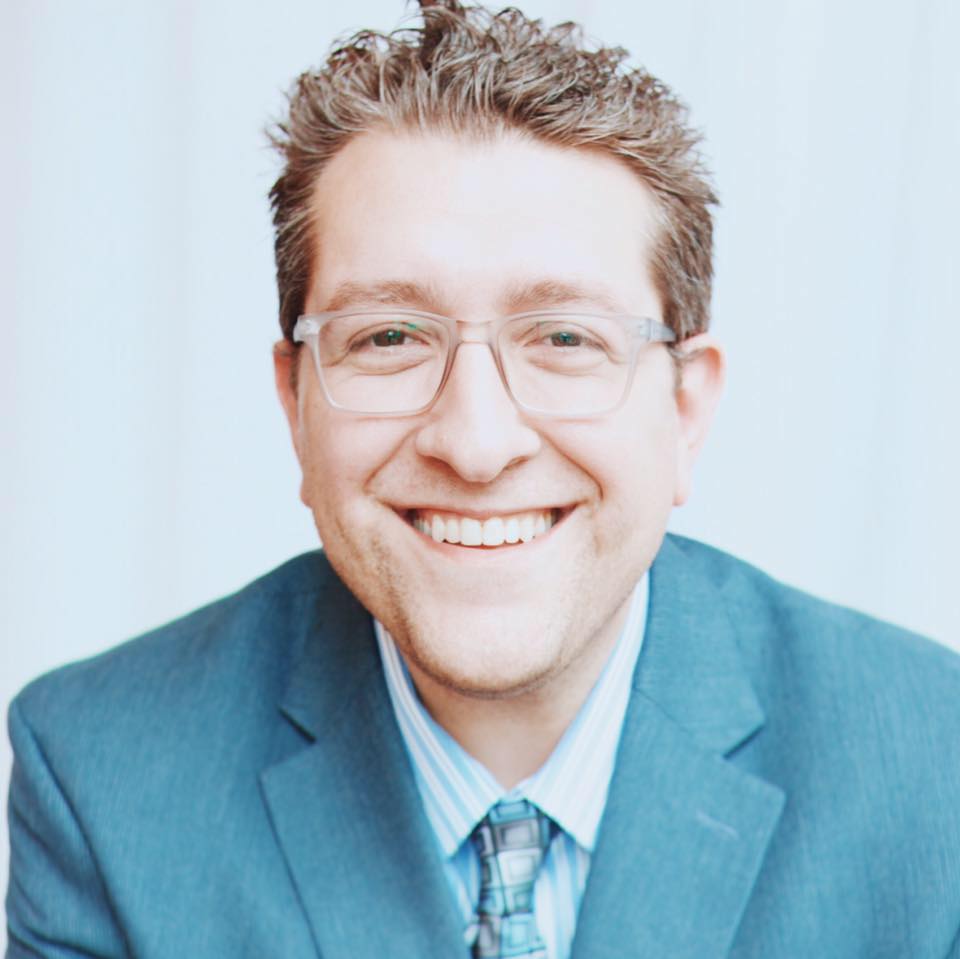 Billy Hallowell
Billy Hallowell has been working in journalism and media for more than a decade. His writings have appeared in Deseret News, TheBlaze, Human Events, Mediaite and on FoxNews.com, among other outlets. Hallowell has a B.A. in journalism and broadcasting from the College of Mount Saint Vincent in Riverdale, New York and an M.S. in social research from Hunter College in Manhattan, New York.