One of the most compelling parts of the nativity narrative are the people whom God chose to include in the story. Not only did God bring Jesus to earth, He did so in an unexpected way (in a barn, with animals) and the first to worship Him were not anointed kings or queens, but shepherds at the manager.
These people, who directly received the most powerful news in human history, are some of the most well-known figures, especially when it comes to recounting the story of Jesus' birth at Christmas.
WATCH: See Christian Christmas Movies Right Now on Pure Flix
Who Were the Shepherds In Biblical Times?
Luke 2 tells us that an angel appeared to some shepherds after Jesus' birth and told them that the savior had arrived. Luke 2:8-12 (NIV) reads:
"And there were shepherds living out in the fields nearby, keeping watch over their flocks at night. An angel of the Lord appeared to them, and the glory of the Lord shone around them, and they were terrified. But the angel said to them, 'Do not be afraid. I bring you good news that will cause great joy for all the people. Today in the town of David a Savior has been born to you; he is the Messiah, the Lord. This will be a sign to you: You will find a baby wrapped in cloths and lying in a manger.'"
This story is fascinating for a variety of reasons.
While there's a debate over whether shepherds were truly social outcasts, one thing is for certain: they weren't at the top of the social order. One would have expected that God would have revealed Jesus' birth to kings, not men shepherding in a field.
Yet, that's how God works. He uses each of us for His purposes. So, in the end we shouldn't be surprised by this dynamic — one that speaks to the amazing character of the Lord.
SIGN UP: Get Faith News Sent to Your Email Inbox Weekly
How Many Shepherds Are in the Nativity?
Luke never tells us the shepherds' names, which is amazing considering how instrumental they are in the story — and how embedded they are in our understanding and vision of the nativity. It's also unclear how many arrived to celebrate and worship the birth of Jesus.
These men, though nameless, are Christmas fixtures and first-hand witnesses to one of the two most important events in human history: Christ's birth and death/resurrection.
READ ALSO: 5 Christmas Bible Verses and Stories to Reflect on This Season
What Do The Shepherds Represent In the Christmas Story: Obedience
Another note about the shepherds is their obedience and intrigue after hearing about Christ's birth.
Then again, it's not often that people see a heavenly host of angels appear and break out into song, as Luke 2:13-14 reads:
"Suddenly a great company of the heavenly host appeared with the angel, praising God and saying, 'Glory to God in the highest heaven, and on earth peace to those on whom his favor rests.'"
Once the angels left, the Bible tells us that the shepherds said, "Let's go to Bethlehem and see this thing that has happened, which the Lord has told us about" (verse 15).
READ ALSO: 15 Christmas Prayers to Share With Your Family
Clearly, these men saw and believed. Little did they know at the time that we'd still be talking about their experience more than 2,000 years later.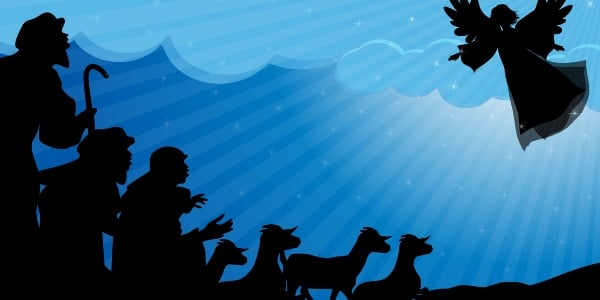 They Were Early Evangelists
The shepherds didn't just hear and see these amazing things, though. They also set out to tell others about Jesus' arrival. After hurrying off to find Mary, Joseph and Jesus, they told others.
"When they had seen him, they spread the word concerning what had been told them about this child," Luke 2:17 (NIV) proclaims, with verse 18 continuing, "And all who heard it were amazed at what the shepherds said to them."
So, these guys were actually early evangelists of sorts, spreading the good news to others — another noteworthy part of their story.
Jesus' Connection to Shepherding
Perhaps God had other reasons for including the shepherds in the story as well. After all, their job revolved around keeping the flock safe and gathered.
Christ's job was to save the "flock" of mankind from our sins and to keep us spiritually and eternally safe. The parallels are stunning, and are lost on neither Jesus nor the biblical writers.
In Matthew 2:6, we see the wise men pointing back to Micah, who spoke of Jesus as someone who would come and "shepherd" the people. There are other mentions in scripture as well.
And even Jesus Himself proclaims in John 10 that He is "the gate for the sheep." John 10:1-6 (NIV) reads:
"'Very truly I tell you Pharisees, anyone who does not enter the sheep pen by the gate, but climbs in by some other way, is a thief and a robber. The one who enters by the gate is the shepherd of the sheep. The gatekeeper opens the gate for him, and the sheep listen to his voice. He calls his own sheep by name and leads them out. When he has brought out all his own, he goes on ahead of them, and his sheep follow him because they know his voice. But they will never follow a stranger; in fact, they will run away from him because they do not recognize a stranger's voice.' Jesus used this figure of speech, but the Pharisees did not understand what he was telling them."
From there, Jesus calls Himself the "gate for the sheep" and that anyone who enters through Him "will be saved."
With all of this in mind, the choice to include shepherds in the story is truly fascinating, noteworthy and worth further exploration.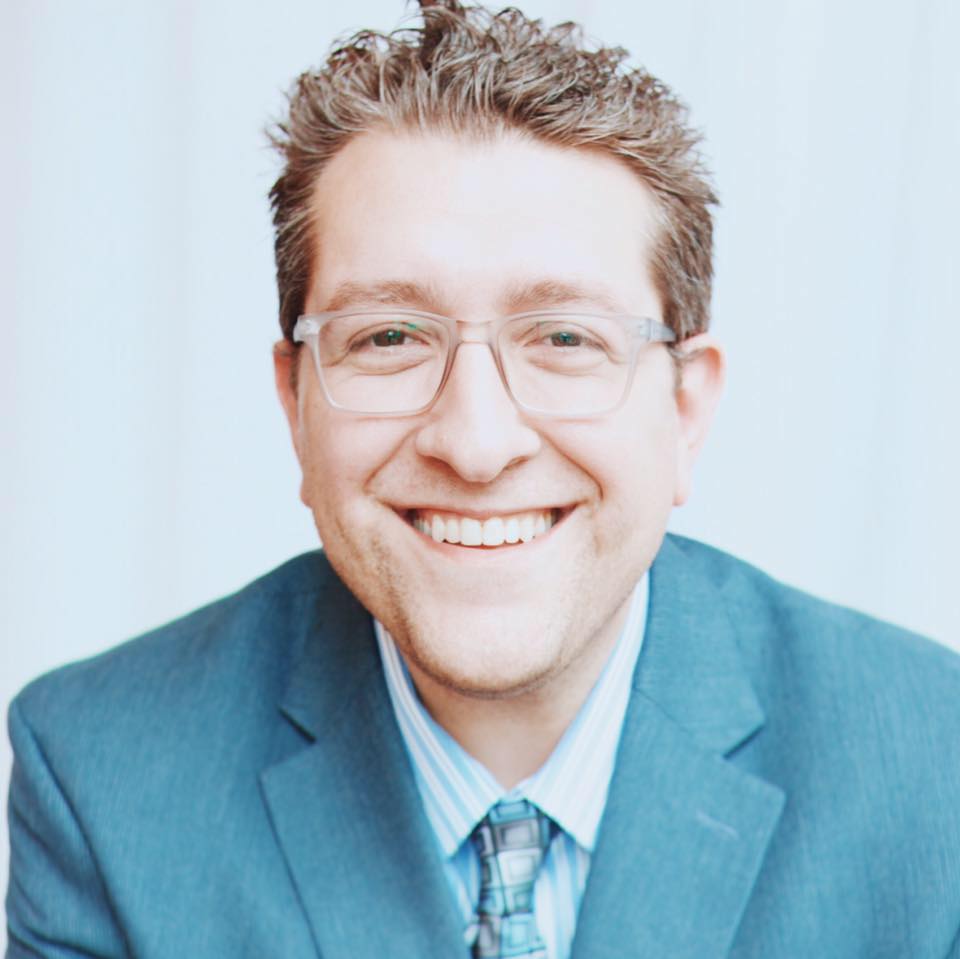 Billy Hallowell
Billy Hallowell has been working in journalism and media for more than a decade. His writings have appeared in Deseret News, TheBlaze, Human Events, Mediaite and on FoxNews.com, among other outlets. Hallowell has a B.A. in journalism and broadcasting from the College of Mount Saint Vincent in Riverdale, New York and an M.S. in social research from Hunter College in Manhattan, New York.