The Christmas season is a busy one filled with a slew of activities — baking, shopping, planning, traveling and gathering. Unfortunately, it's easy to forget the real meaning of the season amid all the hustle and bustle. It's essential to remember what Christmas is all about: The birth of Christ the Savior who came to Earth to save mankind.
Subscribe to the Great American Pure Flix Insider newsletter for the latest faith & entertainment news
The Bible is filled with wonderful verses that tell us the story of Jesus' birth. These Christmas scriptures help us focus on the real meaning of the season. Here are five verses and sections of the Bible that will help you reflect on Jesus' birth:
Christmas Bible Stories to Reflect on This Holiday Season
Isiah 7:14 - Jesus Fulfills Prophecy
Therefore the Lord himself will give you a sign: The virgin will conceive and give birth to a son, and will call him Immanuel. - Isaiah 7:14 (NIV)
The Book of Isaiah, which was written hundreds of years before Christ's birth, is widely seen as a prophetic text. Predictions surrounding Jesus' birth and life appear throughout the Old Testament, with this verse often receiving increased attention during the Christmas season.
Luke 1:26-33 - Mary Receives a Word from Gabriel
In the sixth month of Elizabeth's pregnancy, God sent the angel Gabriel to Nazareth, a town in Galilee, to a virgin pledged to be married to a man named Joseph, a descendant of David. The virgin's name was Mary. The angel went to her and said, 'Greetings, you who are highly favored! The Lord is with you.' Mary was greatly troubled at his words and wondered what kind of greeting this might be. But the angel said to her, 'Do not be afraid, Mary; you have found favor with God. You will conceive and give birth to a son, and you are to call him Jesus. He will be great and will be called the Son of the Most High. The Lord God will give him the throne of his father David, and he will reign over Jacob's descendants forever; his kingdom will never end.' - Luke 1:26-33 (NIV)
Those familiar with the Christmas story will read these verses and remember how Mary, Jesus' mother, was informed of her surprise pregnancy — a pregnancy that changed the course of human history. Mary's humanity is seen in these verses, as she is initially troubled by the angel's appearance. But she comes to quickly embrace God's calling on her life.
Her "yes" to God's Will invited the power of the Holy Spirit to enter Mary and make her pregnant with the baby Jesus. Because of her desire to fulfill God's calling, we have our Savior Jesus Christ.
Read Also: Christmas Angels: The Powerful Role of Angels in the Nativity Story
Matthew 1:20-23 - A Child of the Holy Spirit
'Joseph son of David, do not be afraid to take Mary home as your wife, because what is conceived in her is from the Holy Spirit. She will give birth to a son, and you are to give Him the name Jesus, because He will save His people from their sins.' All this took place to fulfill what the Lord had said through the prophet: 'The virgin will conceive and give birth to a son, and they will call Him Immanuel' (which means 'God with us'). - Matthew: 1:20-23 (NIV)
Joseph, too, received an important message — one that was both shocking and unexpected. This passage highlights the miracle of Jesus' birth. Even though Joseph had not broken any laws, he considered divorcing Mary because he didn't understand how his virgin wife could be pregnant and he didn't want her to suffer society's recourse for those who commit adultery, because they also did not understand how Mary became pregnant.
However, he, like Mary, made the decision to listen to the angel and to embrace God's plans. This section of scripture is particularly important, as it references Isaiah 7:14, and proclaims that the events described in Matthew are a fulfillment of that prophecy.
Isaiah 9:6-7 - A Trustworthy Savior Will Be Born
For to us a child is born, to us a son is given, and the government will be on his shoulders. And he will be called Wonderful Counselor, Mighty God, Everlasting Father, Prince of Peace. Of the greatness of his government and peace there will be no end. He will reign on David's throne and over his kingdom, establishing and upholding it with justice and righteousness from that time on and forever. The zeal of the LORD Almighty will accomplish this. - Isaiah 9:6-7 (NIV)
Jesus — the Child Who was given to us at Christmas — has the weight of the world on His shoulders, yet He is strong enough to bear it all. Isaiah's prophecy tells us that Jesus' reign will be never-ending. Christ has all wisdom to guide our paths and the strength to carry all of our burdens. He is the Everlasting Son, who, with the Father, loves us as his children eternally.
Luke 2:4-7 - No Room at the Inn
So Joseph also went up from the town of Nazareth in Galilee to Judea, to Bethlehem the town of David, because he belonged to the house and line of David. He went there to register with Mary, who was pledged to be married to him and was expecting a child. While they were there, the time came for the baby to be born, and she gave birth to her firstborn, a son. She wrapped him in cloths and placed him in a manger, because there was no guest room available for them. - Luke 2:4-7 (NIV)
We all know the memorable nativity scene, of Joseph and Mary in the barn, surrounded by animals, with Mary having laid Jesus in a manger. In this Bible passage, we learn that there was no room at the inn for Mary and Joseph, who had to travel back to Nazareth because Caesar called for a census. In those days, during census, you needed to be back in the town you were born in in order to complete the census, which is why Joseph had to take a very pregnant Mary on the journey to Nazareth.
Luke 2:8-11 - Shepherds Hear the Glorious News
And there were shepherds living out in the fields nearby, keeping watch over their flocks at night. An angel of the Lord appeared to them, and the glory of the Lord shone around them, and they were terrified. But the angel said to them, 'Do not be afraid. I bring you good news that will cause great joy for all the people. Today in the town of David a Savior has been born to you; He is the Messiah, the Lord.' - Luke 2:8-11 (NIV)
This section of scripture shows us how an angel once again encouraged those involved in the Christmas story not to have fear. These Christmas Bible verses also remind us of the joy that can be found in the birth of Jesus. Some might question why shepherds were chosen as the first on Earth to hear the glorious news of the birth of the Savior of the world.
Many interpret this exchange as a humble order that illustrates how the future of Christianity would be exemplified. It's not kings or wealthy individuals who hear of Christ's birth; instead, it's shepherds who were merely watching their flocks. There is an aura of humility surrounding these verses.
Matthew 2:7-12 - The Gifts of the Magi
Then Herod called the Magi secretly and found out from them the exact time the star had appeared. He sent them to Bethlehem and said, "Go and search carefully for the child. As soon as you find him, report to me, so that I too may go and worship him."
After they had heard the king, they went on their way, and the star they had seen when it rose went ahead of them until it stopped over the place where the child was. When they saw the star, they were overjoyed. On coming to the house, they saw the child with his mother Mary, and they bowed down and worshiped him. Then they opened their treasures and presented him with gifts of gold, frankincense and myrrh. And having been warned in a dream not to go back to Herod, they returned to their country by another route. - Matthew 2:7-12 (NIV)
Another famous imagery of the nativity scene are the three Magi that present gifts to the baby Jesus. The three Magi went on the journey to find Jesus because Herod used them as a ruse to find the child so that he could kill him. Herod knew that a divine child was rumored to be born and he didn't want this child threatening his own rule. So he sent the Magi to find him and report back where he was, in a plot to then kill the child.
When the Magi were led to the baby Jesus by the way of the star (believed to be the North Star), they were in awe of the child and couldn't help but bow down and worship him. They realized that the baby Jesus deserved the praise and glory.
The Magi were then warned in a dream not to return to Herod. It's believed that they were warned by an angel to find another route home and not report back to Herod. This foiled Herod's plan of plotting to kill the baby Jesus and he went about finding another way to get his hands on the baby who threatened his power.
Luke 1:46-49 - Mary's Song
And Mary said: "My soul glorifies the Lord and my spirit rejoices in God my Savior, for he has been mindful of the humble state of his servant. From now on all generations will call me blessed, for the Mighty One has done great things for me—holy is his name. - Luke 1:46-49 (NIV)
Luke 1:46-55 is a passage titled "Mary's Song" that Mary proclaims during her visit to her cousin Elizabeth immediately after the angel visited her to tell her about God's grace of choosing her to be the mother of Jesus and learning about Elizabeth's pregnancy. This passage notes Mary's joy and faithfulness in following God's will, which is how we should also strive to position ourselves when we hear God asking something of us.
Christmas Bible Verses about the Meaning of Christmas
Here are some additional Bible verses that get into the real grace and truth of the Christmas holiday:
John 1:14 (NIV)
The Word became flesh and made his dwelling among us. We have seen his glory, the glory of the one and only Son, who came from the Father, full of grace and truth.
Jesus is the "Word became flesh." Especially as a baby and a child, we are reminded of His humility that, as God, He came down from heaven and became a human. He desired to know what the human experience was like. Can you imagine any greater King that would have humbled themselves to learn what it was like to be one of His people? God's love for us is what led Him to sending us His one and only Son, Jesus.
James 1:17 (NIV)
Every good and perfect gift is from above, coming down from the Father of the heavenly lights, who does not change like shifting shadows.
Jesus is the ultimate "good and perfect gift" from above. His birth should fill you with all joy this Christmas, as you reflect on the meaning of the season. Christmas is not only a time to celebrate and be with family, but praise and worship our Lord Jesus Christ.
John 1:29 (NIV)
The next day John saw Jesus coming toward him and said, "Look, the Lamb of God, who takes away the sin of the world!
As we've already noted, John the Baptist and Jesus' story are intertwined. John's purpose was to prepare the way for Jesus and the start of His public ministry. We are also called to be like John the Baptist, announcing to all that the Lord draws near and prepare the way for Jesus' coming. The Christmas season is a reminder to us all that Jesus came down from heaven once and that we are to proclaim His goodness and declare that Jesus alone deserves the fullness of grace and truth.
Luke 2:20 (NIV)
The shepherds returned, glorifying and praising God for all the things they had heard and seen, which were just as they had been told.
Christmas is a chance for us to be like the shepherds who visited Jesus in the manger - to praise and glorify Jesus while also spreading the news of what we have heard and seen in our own hearts. Christmas gives us the chance to spread the good news of the Bible and share the peace and joy that Jesus brings into our hearts.
John 3:16 (NIV)
For God so loved the world that he gave his one and only Son, that whoever believes in him shall not perish but have eternal life.
Of course, we could not wrap up our list of Christmas Bible verses without mentioning this popular verse. At the heart of the Christmas season, we celebrate Jesus' birth because it means we are given the chance of eternal life. Through His ultimate sacrifice, we are able to be granted His grace and mercy that He desires to pour out for us because of how much He loves us. And that, alone, is something to celebrate!
In this holiday season, not only do we remember the miraculous birth of the Lord on Christmas, but also how He never wavered in His righteousness and love for all of His children. And be sure to stream all the Christmas movies available on Great American Pure Flix right now before the month is over!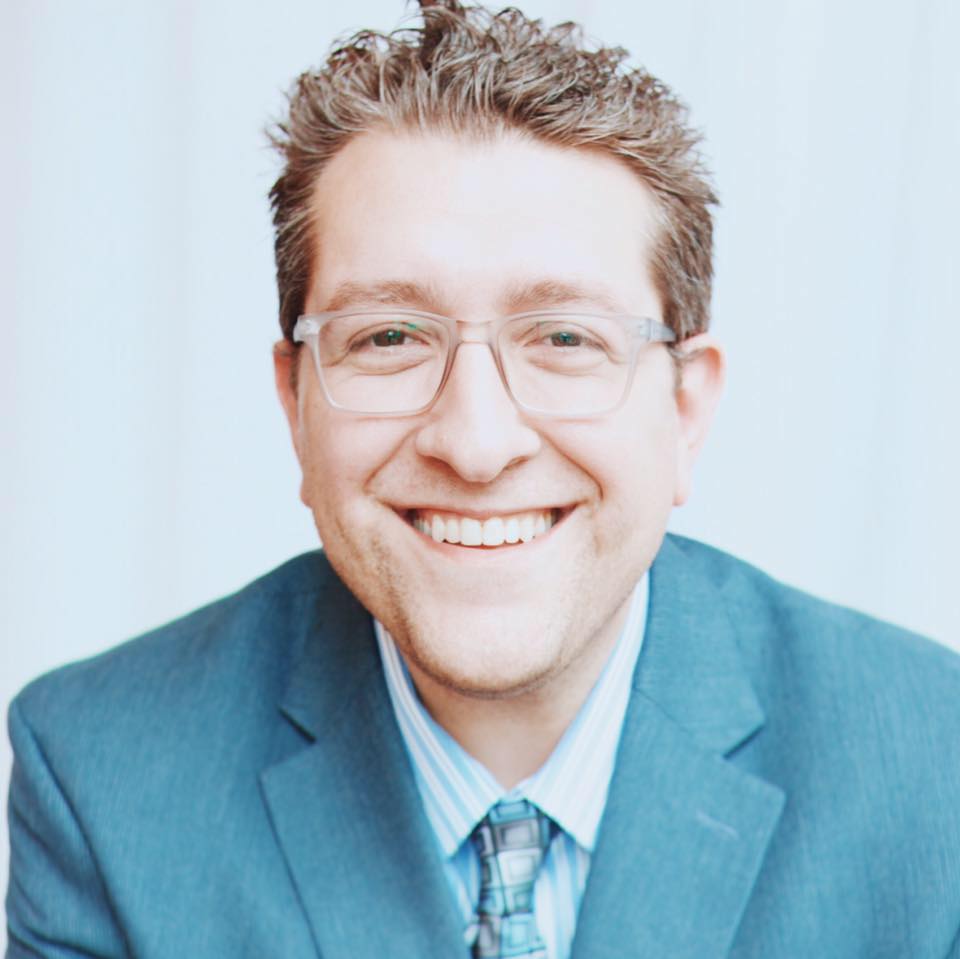 Billy Hallowell
Billy Hallowell has been working in journalism and media for more than a decade. His writings have appeared in Deseret News, TheBlaze, Human Events, Mediaite and on FoxNews.com, among other outlets. Hallowell has a B.A. in journalism and broadcasting from the College of Mount Saint Vincent in Riverdale, New York and an M.S. in social research from Hunter College in Manhattan, New York.