The holidays are a busy time of year, with the quest to complete gift buying, baking and other tasks sometimes overshadowing the real meaning of the season. Fortunately, though, it's entirely possible to take key steps for Christians to remember the true meaning of Christmas — the birth of Jesus and the transformative events that forever changed human history.
SIGN UP FOR THE PURE FLIX INSIDER EMAIL NEWSLETTER FOR MORE ENTERTAINMENT NEWS AND FAITH
What is the True Meaning of Christmas?
The true meaning of Christmas is far from the hustle and bustle surrounding gift-giving, Santa, consumerism and food. Instead, Christmas is the time of year when we remember God's love for humanity, the gift of his only son Jesus Christ, the Bible and the promise of eternal life. The Christmas story is truly one of humility, awe and peace.
Christmas, which is observed on December 25 each year, is the celebration of the birth of Jesus. The origins of Christmas is a transformative event that unfolded around 2,000 years ago in Bethlehem.
Christ's birth changed history, transforming the manner through which human beings interact with the Almighty. Jesus' birth was a fulfillment of prophecy and his sacrifice on the cross saved humanity. John 3:16 (NIV) tells us:
"For God so loved the world that he gave his one and only Son, that whoever believes in him shall not perish but have eternal life."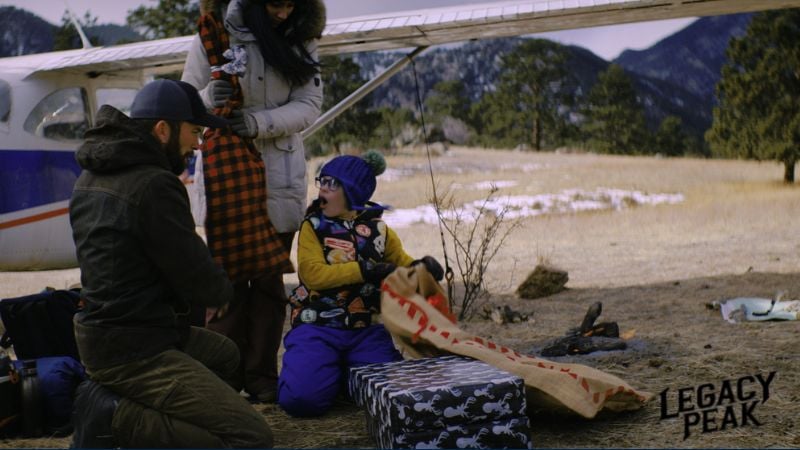 Bible Verses About The Meaning of Christmas
Isaiah 9:6 (NIV)
For to us a child is born, to us a son is given, and the government will be on his shoulders. And he will be called Wonderful Counselor, Mighty God, Everlasting Father, Prince of Peace.
Isaiah 9:6 highlights several of Christ's titles that He is given when He is born at Christmastime, including Prince of Peace. One way we can keep the true meaning of Christmas in mind is reflecting and praying over each of His titles that are mentioned in this verse.
Matthew 1:23 (NIV)
The virgin will conceive and give birth to a son, and they will call him Immanuel" (which means "God with us").
Matthew 1:23 gives us the meaning behind Christ's Hebrew name, Immanuel. As the definition of His name is God with us, we can firmly believe that Jesus born at Christmastime is truly God's only son, our God in human form.
Luke 1:30-31 (NIV)
But the angel said to her, "Do not be afraid, Mary; you have found favor with God. You will conceive and give birth to a son, and you are to call him Jesus.
Mary and Joseph are such an essential part of the Christmas story. Without both of them saying 'yes' when the angel of the Lord visited them, Christ would never have been born. In this Bible verse, the angel of the Lord brought Mary the good news, and she in return accepted the Lord's will.
Luke 2:11 (NIV)
Today in the town of David a Savior has been born to you; he is the Messiah, the Lord.
This Bible verse about the origins of Christmas reminds us of God's promises. God promised us a Savior from the line of David. As the angel of the Lord appeared to the shepherds, he proclaimed this Truth that God's only son had been born. The true meaning of Christmas is to celebrate God's fulfillment of His promise of a Savior.
John 1:29 (NIV)
The next day John saw Jesus coming toward him and said, "Look, the Lamb of God, who takes away the sin of the world!
John the Baptist, who is Jesus' cousin, plays a pivotal role in the Christmas story as well as Mary and Joseph. John testifies and proclaims widely that Jesus is indeed the Messiah, the one who came to give us eternal salvation. The meaning of Christmas is to also reflect and rejoice on knowing that Jesus came to die for us, so that we may have eternal life with Him and Our Father in heaven.
READ ALSO: ALL THE BEST & EXCITING CHRISTMAS MOVIES ON PURE FLIX THIS HOLIDAY SEASON
How to Keep the True Meaning of Christmas in Mind
Make a Commitment to Keep Christ First During Christmas
If you're looking to keep Christ in Christmas this year the first step is to make a commitment. The holiday season is a busy time and it's easy to slip into the chaos and to push aside the real reason for the holiday: focusing on eternal life and the birth of Christ. Make a prayerful commitment to keep the focus on Jesus and take pointed steps to live that out.
Consider a Daily Scripture Reading About the Birth of Christ
One of the best ways to keep the birth of Jesus in mind this holiday season is to read the gospel accounts of Jesus' birth. You can map out a reading plan, integrating Matthew 1, Luke 1, and John 1, among other scriptures that focus on the life of Jesus. Keeping scripture at the center of the Christmas season is the best way to put Christ first.
Read a Christmas Devotional to Remember the True Meaning of Christmas
In addition to scripture reading, consider grabbing a copy of a Christmas devotional to help keep your focus on Jesus. The YouVersion app has digital Bible studies that you can do for free, and there are countless Christmas devotionals that will help you remember Jesus and eternal salvation this holiday season.
Keep Church a Consistent Fixture During the Christmas Season
There's a lot to do during the Christmas season, but one goal worth keeping is consistent church attendance. Remembering Jesus, God's only son, is easiest when you keep your Sunday commitment to attend church. Surely, cooking, baking, and shopping all need to be done, but make a pledge not to sacrifice spiritual learning during the holiday season.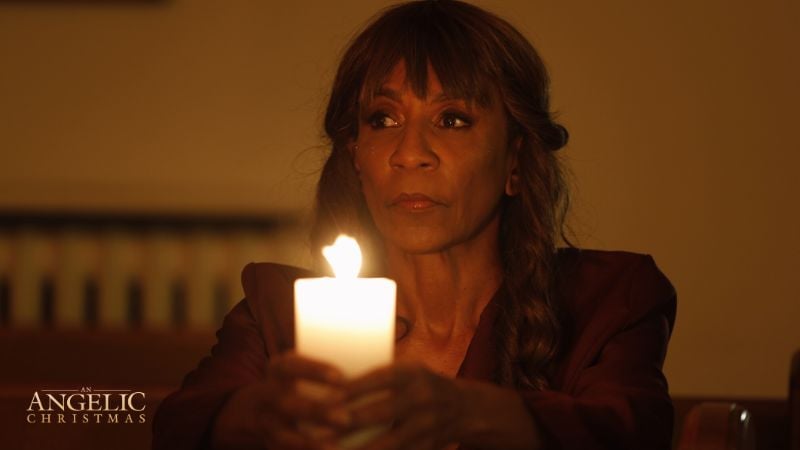 Consider Using the Shepherd on the Search
There are countless tools available to parents to help keep the true meaning of Christmas in mind. One of those products — The Shepherd on the Search — helps kids and families alike focus on the true meaning of Christmas. A plush character from the nativity story, the shepherd doll helps families focus on the real meaning of Christmas.
Here's a description: "During the Advent season, begin reading the story of your shepherd's timeless journey in a beautifully illustrated interactive children's book, and let the fun begin every day as you hide your shepherd and your children find him in a new place along the search!"
Set Limitations During the Christmas Season
If your goal is to focus on God, the Bible and the birth of Jesus during advent, then consider setting some limitations early on. When it comes to gift-giving, events and other holiday fun, be clear with friends, relatives and your immediate family when it comes to spending caps and other restrictions that will help you push materialism and distractions to the side to remember the true meaning of Christmas.
READ ALSO: 6 WEEKS OF CHRISTIAN MOVIES TO CELEBRATE CHRISTMAS
Keep an Active Prayer Life
Scripture and devotional reading are important elements for remembering Jesus during the Christmas season, but so is keeping an active prayer life. Don't sacrifice prayer time, even as events and holiday happenings crowd your schedule.
Keeping connected to Christ is essential every, single day.
Use Decorations That Celebrate the True Meaning of Christmas
Christmas decorations are always a lot of fun, but as you're getting ready to put up your tree and decorate your home, consider integrating more decorations that celebrate the true meaning of Christmas. After all, surrounding yourself with images showing Mary, Joseph, Jesus and the nativity is a wonderful way to remember the true meaning of Christmas and the wondrous events that unfolded in Bethlehem 2,000 years ago.
So, there you have it: eight ways you can more closely follow Jesus, as you keep the true meaning of Christmas in mind. Looking for more inspiration? Check out these best Christmas movies you can watch right now with a free 7-day trial to Pure Flix.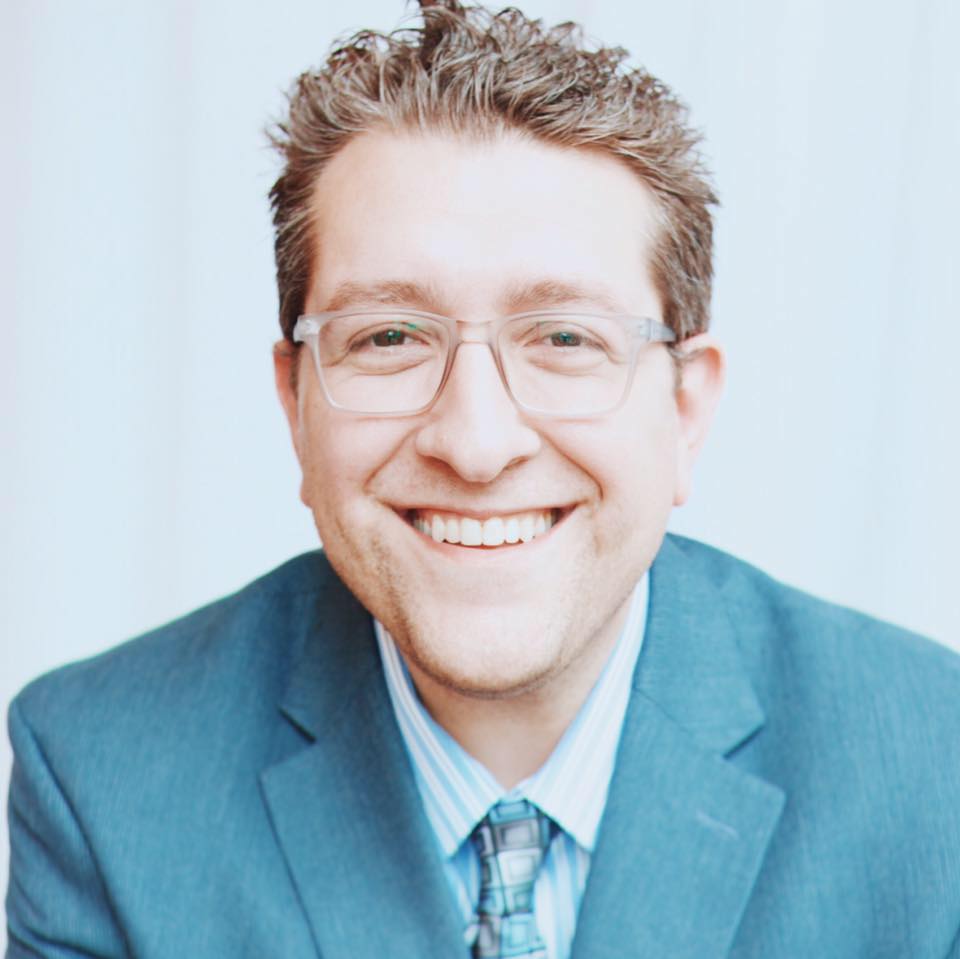 Billy Hallowell
Billy Hallowell has been working in journalism and media for more than a decade. His writings have appeared in Deseret News, TheBlaze, Human Events, Mediaite and on FoxNews.com, among other outlets. Hallowell has a B.A. in journalism and broadcasting from the College of Mount Saint Vincent in Riverdale, New York and an M.S. in social research from Hunter College in Manhattan, New York.