Summer is here! Time for long days in the sun and lots of family fun. But at the end of the day, sometimes a movie at home in the air conditioning is exactly what's needed. Summer movies that the entire family can enjoy can be hard to find.
Subscribe to the Pure Flix Insider newsletter for the latest faith & entertainment news
Family Friendly Summer Movies For Kids
Summer vacation can be a time of relaxation, adventures, vacation and outdoor activities ... but in many cases, it's also when summer rain and thunderstorms take places. These family friendly movies are perfect when your kids are (unfortunately) stuck inside but you still want to use their time wisely. These movies aren't only great for family movie nights, but also for instilling family values in your kids while they're out of school.
Dinosaur Cove - Pure Flix Exclusive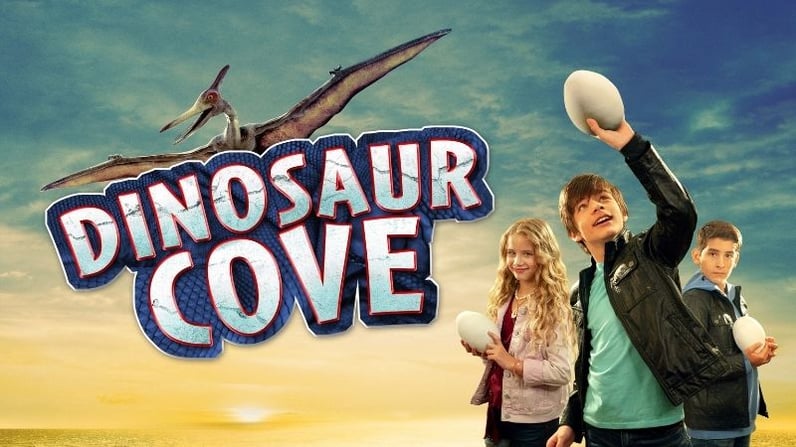 An author and his son travel to the small town of Dinosaur Cove to begin a new life and stumble into an unexpected adventure as the unlikely caretakers of some mysterious eggs. The race to reunite the eggs with their mother will take them into dangers they never imagined. This adventure film will have every one in the family on the edge of their seat!
Stream "Dinosaur Cove" exclusively on Pure Flix with a free trial to Pure Flix right now!
Sweet Sweet Summertime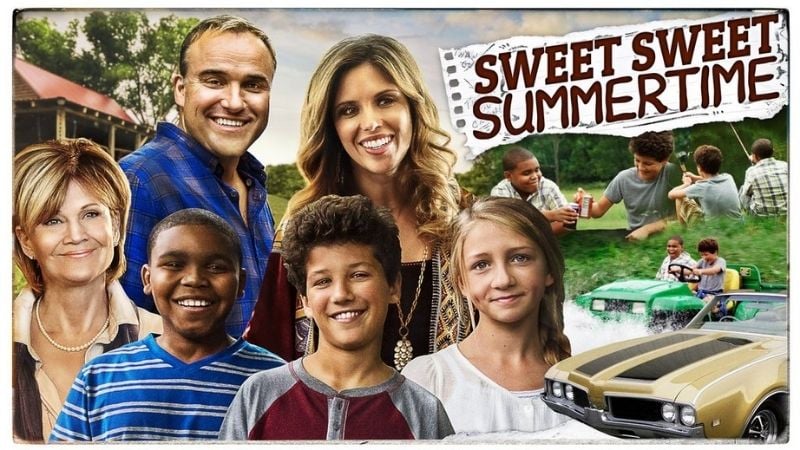 After a tragic accident, Caleb's father announces that he's going to be moving the family before the start of the new school year. Caleb and his friend Blake make plans to make the summer one they won't forget. Faith-filled Caleb tries to get his father back to church by doing good deeds all summer long. This family movie shows the importance of faith during loss and the fruit that comes from doing good deeds for others.
Stream "Sweet, Sweet Summertime" with a free trial to Pure Flix right now.
F.R.E.D.I.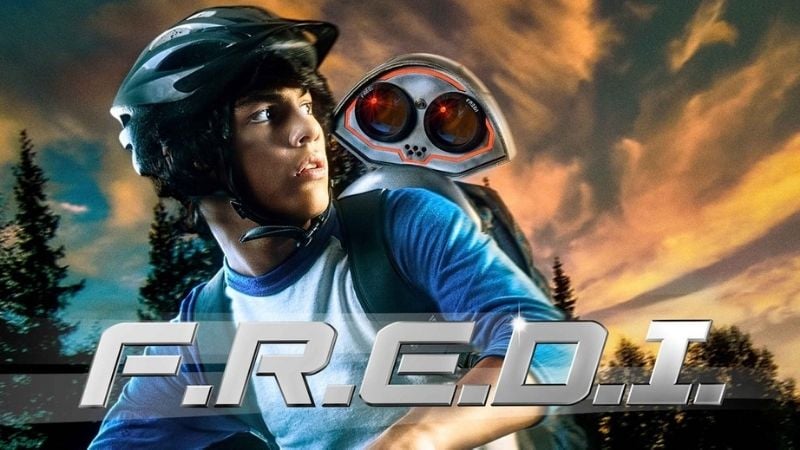 Venturing into the woods in the small town of Bentonville, high schooler James discovers an intelligent robot named F.R.E.D.I. As James befriends the robot, strangers start to arrive in his small town, looking for F.R.E.D.I. James realizes that he must save from the hands of a businessman with an evil scheme. An adventure movie with enough scheming the whole family can enjoy!
Stream "F.R.E.D.I." with a free trial to Pure Flix right now.
Cece's Universe
Enter "Cece's Universe!" Cece is all about having fun and exploring the Bible. With upbeat music and tons of laughs, Cece will keep your kids entertained and wanting more in this summer movie!
Stream "Cece's Universe"with a free trial to Pure Flix right now.
Mercy Rule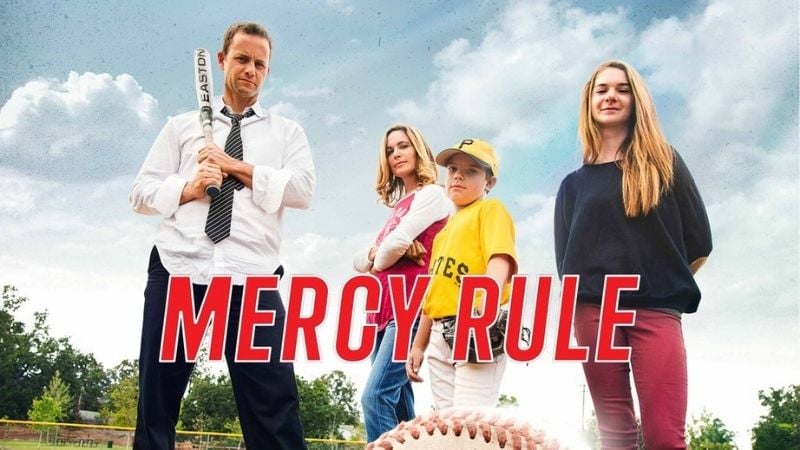 Sometimes summer family movie nights call for a sports movie! In this baseball movie, John and his son, Cody, think they have to fight their problems on their own. When they finally learn to rely on friends, teammates and faith, they discover their battles can be won. This inspiring movie stars Kirk Cameron and is sure to be a hit with the whole family! (See what we did there?)
Stream "Mercy Rule" with a free trial to Pure Flix right now.
Surviving Camp Analog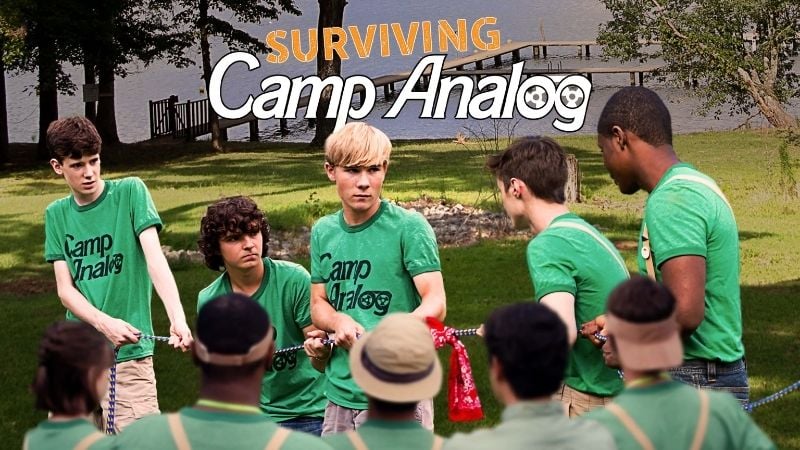 What do you do with a group of teenagers who are forced to give up their phones for the entire time at camp? After an online prank goes wrong, the Shocklosers—a group of YouTubing high schoolers—are shipped off to Camp Analog: a summer camp designed to rehabilitate destructive tech habits. Will the gang discover who they truly are without their phones or have their phones become part of their identity?
Stream "Surviving Camp Analog"with a free trial to Pure Flix right now.
Running The Bases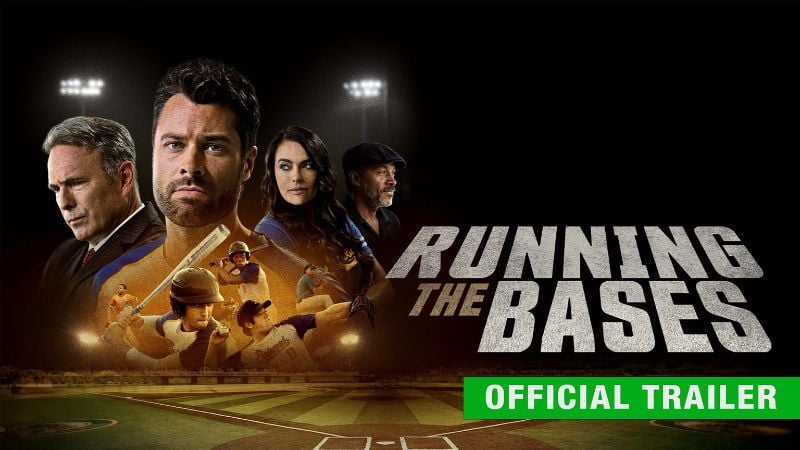 Summer means spring baseball season is in full swing (see what we did there?)! A small-town baseball coach uproots his family to coach at a large school but it gets ugly when the superintendent makes him the target of his anger toward God. Starring Brett Varvel, this summer movie is the perfect option to stream whenever a movie night is called for!
Stream "Running the Bases" with a free trial to Pure Flix right now!
Mail Order Monster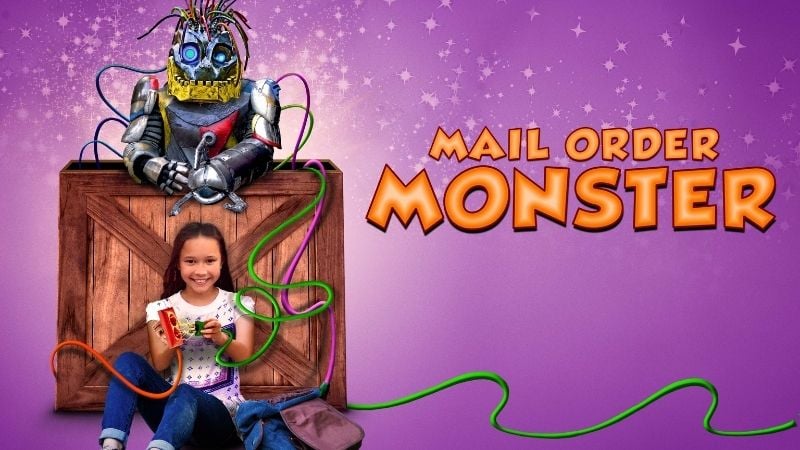 Sam Pepper has a quirky yet reclusive nature. Unfortunately bullies at her school use it to make her an easy target. In hopes of finding a friend, she orders parts to build a robot monster. The unlikely friendship allows her to cope with the bullies and her dad's new girlfriend. The whole family will understand the gift of friendship from this summer movie!
Stream "Mail Order Monster"with a free trial to Pure Flix right now.
Guard Dog
Nine-year-old Chance is lying, cheating, stealing and flunking school. A mysterious sheepdog appears promising to make his dreams come true, if he follows the rules. But some are out to stop him and prove his furry friend is a figment of his imagination. Gather the family for a movie night with this wildly imaginative movie!
Stream "Guard Dog" with a free trial to Pure Flix right now.
The Lost Medallion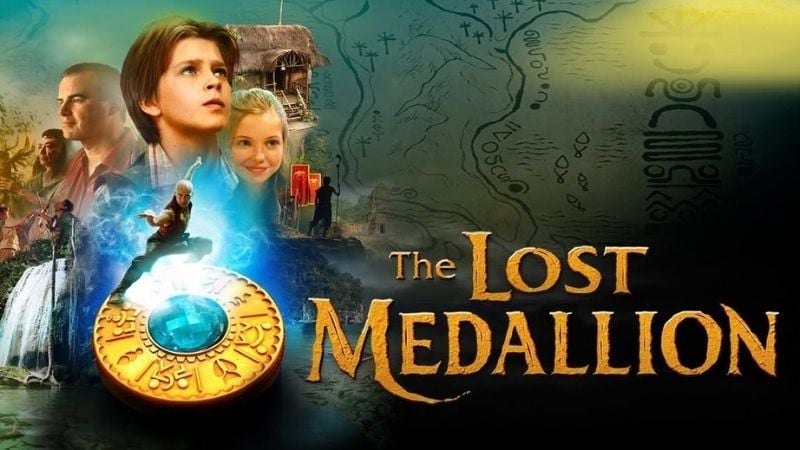 No summer vacation is complete without a wild adventure to a lost worldand a treasure hunt! A long-lost treasure transports two teenagers into the past. As different tribes try to gain the power from the lost medallion, it's up to the teens to decide who wants the medallion for the right reasons.
Stream "The Lost Medallion" with a free trial to Pure Flix right now.
Back of the Net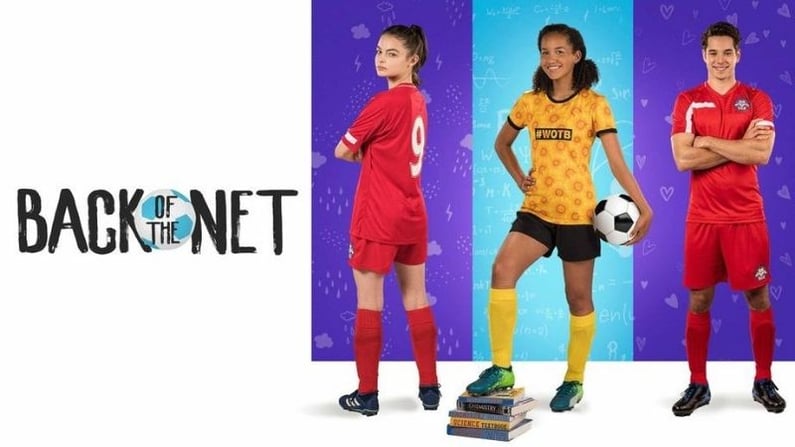 Science-loving Cory can't wait for her summer vacation aboard a research vessel. But a transportation mistake means Cory is stuck as soccer camp instead. Cory isn't sure how to make the best of this very unfavorable situation. Will she be able to make friends, avoid bullies, and learn a new sport? There's only one way to find out!
Stream "Back of the Net" with a free trial to Pure Flix today!
Summer Movies for Teens
We know that as kids become teenagers, it's usually harder to convince them to stay in one night for a family movie night, especially during summer vacation. These summer movies are perfect for families with teens because these movies deal with topics that are relatable to teens. From finding love to conflicts with parents and additional responsibility, these movies cover it all.
With this list of summer movies for teens, we hope they open the door to having conversations with your teens about family values and keeping the faith as they continue to grow older. Here's a list of some summer movies for families with teens.
Emerson Heights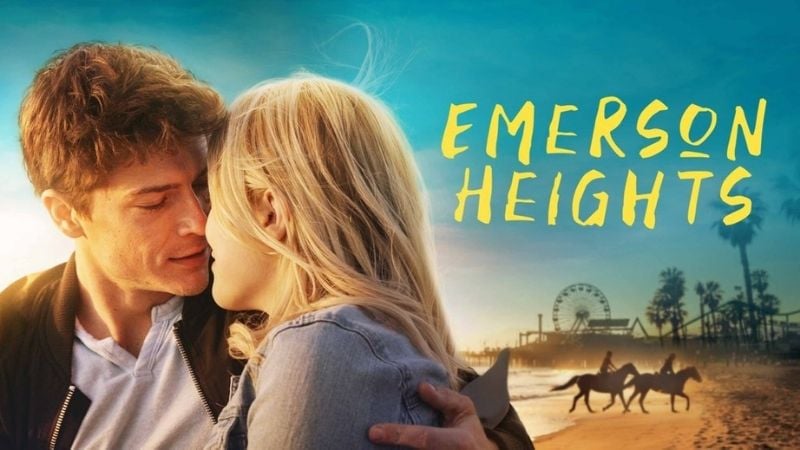 When Los Angeles actor Cody McClain falls for New Yorker Briley Williams, they attempt to beat the odds of long-distance love. But when Cody lands the lead role in a blockbuster film, they realize that distance may not be their biggest hurdle. Will Cody leave everything he worked for to follow the girl of his dreams or will he choose his career over love?
Stream "Emerson Heights"with a free trial to Pure Flix right now.
Hardflip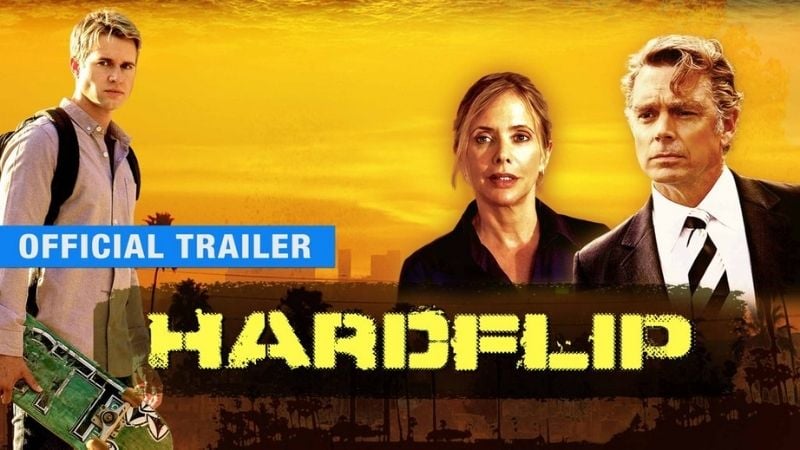 If your teens are into skateboarding, they'll love this summer movie! Skateboarder Caleb grew with his single mom. At the age of 18, he finds his busy, rich architect dad after his mom his hospitalized and diagnosed with cancer. As Caleb tries to escape all responsibility and troubles through skating, he gets jolted into seeing what's important in an unexpected turn of events. Starring John Schneider, this is the perfect option for family movie night!
Stream "Hard Flip" with a free trial to Pure Flix today!
Finding Grace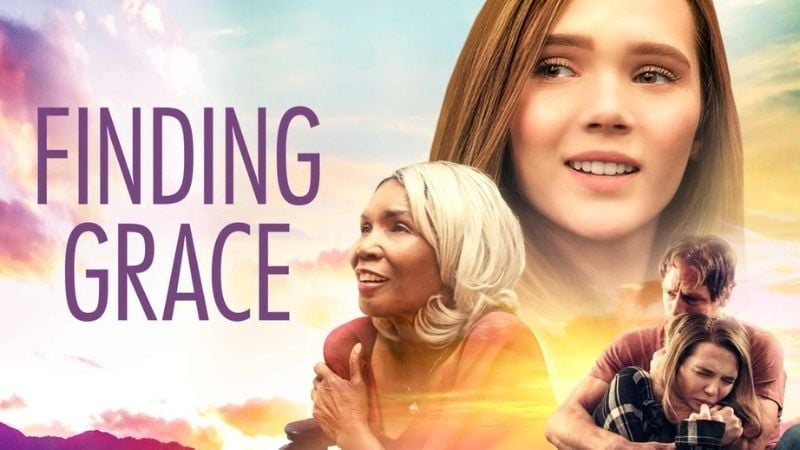 After losing her mother and her faith, 18-year-old Alaska Rose finds herself in court for some out-of-control behavior. She is forced to provide community service in a retirement home. As she develops a friendship with one of the residents and becomes closer to her father, she discovers the power of family, hope and faith.
Stream "Finding Grace" with a free trial to Pure Flix right now.
A Champion Heart
When Mandy is ordered to pay off her dues at a horse ranch, it's the last place she wants to be. But when a new rescue horse arrives at the ranch, Mandy can't help but feel they're cut from the same cloth. Tux gives Mandy a path back to healing, faith and hope. A pure and inspirational story the whole family can enjoy!
Stream "A Champion Heart" with a free trial to Pure Flix today!
Switched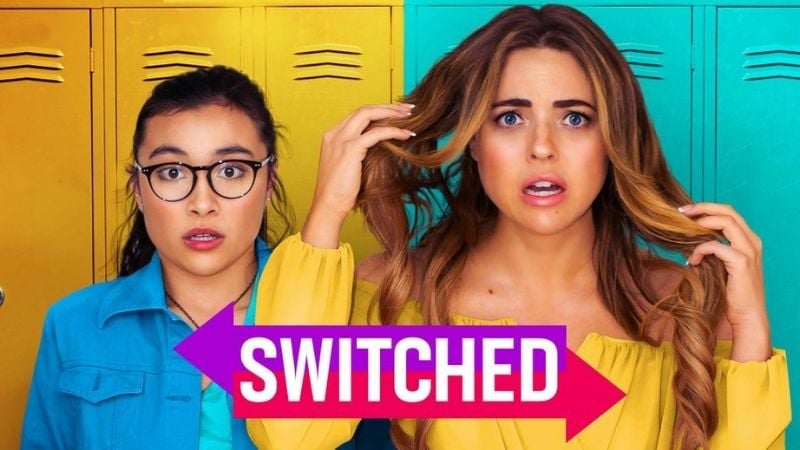 This movie takes the saying "try walking a mile in my shoes" a little too seriously. Tired of being bullied, Cassandra prays that her nemesis will have to walk a day in her shoes. When her prayer is answered in an unexpected way, the girls get "Switched." Will they be able to undertand each other and keep up the charade or will everything crumble?
Steam "Switched" with a free trial to Pure Flix right now.
That concludes our list of must-watch Summer movies for kids available on Pure Flix. Start streaming clean today with a free trial. And subscribe to the Pure Flix Insider email newsletter for the latest updates on the newest Pure Flix Original & Exclusive movies & series.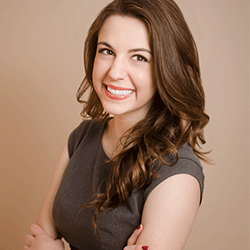 Sarah Hartland
Sarah Hartland knew she wanted to be a writer from the time she wrote her first short story in the fourth grade. By the time she was in high school, she had written two novellas and countless short stories. It was her love of storytelling that led her into marketing and media.
Sarah freelanced throughout her time at Colorado Christian University, where she graduated with a Bachelor's degree in Business Administration. At CCU, Sarah competed in speech and debate across the country, securing multiple awards and a national debate championship. She co-lead CCU's first-ever broadcast media program, CCU.TV, and served as the program's Student Producer during her senior year.
When she's not writing blog posts or editing a video, Sarah loves to swing dance, ski, travel, or visit her seven younger siblings in Montana.