A new AFFIRM Originals and Pure Flix exclusive series "Going Home" is about to debut and it's hard not to dissolve into a puddle of tears over this hope-filled story about family, faith and salvation at the end of an earthly life.
The show follows a team of hospice nurses led by Charley Copeland (Cynthia Geary) who helps patients and loved ones discover hope and healing during loss. Being a hospice nurse is not an easy job — but it's one that makes a true difference, and in some cases, an eternal one.
WANT MORE INFORMATION ON NEW CHRISTIAN MOVIES & SHOWS? SIGN UP FOR THE PURE FLIX INSIDER EMAIL NEWSLETTER TODAY!
And while the storylines and characters in "Going Home" are fiction, the real-life hospice nurses in your communities are making a difference every day. Here are just a few examples of hospice nurses bringing compassion, love and healing to patients and families: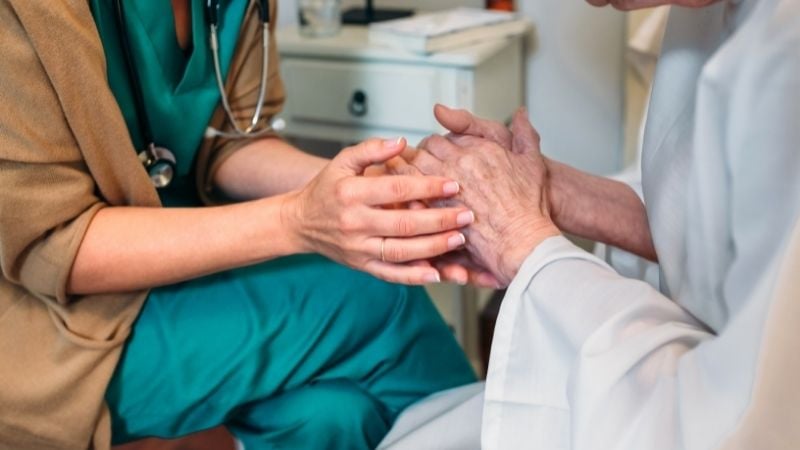 Christina Denny
Christina Denny has worked as a hospice nurse for 24 years. She gets asked all the time how she manages to do her "challenging job" on a daily basis. Her response?
"The end of life should be given the same quality and respect as the beginning."
And while witnessing death "never gets easier," Denny can rest easy knowing that she's helping people.
"Not many people want to work with the elderly," Denny said, "but we wouldn't be where we are today without them, so we need to take care of them too."
READ ALSO: 4 REASONS TO WATCH 'GOING HOME,' NEW SHOW ON NURSES, RELATIONSHIPS & HOPE DURING LOSS
Hadley Christine
Hadley Christine is a hospice nurse known for sharing personal stories from her day-to-day life on Tiktok and Instagram. Her posts have gone viral in the past, raising awareness of everything from the challenges of her job, tips for families of loved ones who are dying and beautiful stories of her experiences working with elderly patients.
"I believe that by connecting those who have lived a full life to those who still have a lot of life left to live, we can learn to live better," Christine explained on her website.
Marc Vera
Marc Vera decided to become a hospice nurse after losing a loved one to stomach cancer. He had a lucrative job in advertising, but left it all behind, investing loads of time and money into training for a new career … all because he wanted to make a positive impact on others' lives.
"I want my life to mean something, I want to make a difference in people's lives and help them through hard times," Vera explained.
His patients, their families, as well as his own family and friends agree that Vera's goal of helping people comes true every day.
"He's being a benefit to humanity," Vera's mother said. "That's the bottom line."
READ ALSO: GETTING TO THE HEART OF 'GOING HOME': THERE'S A MESSAGE FOR EVERYONE
Nurse Julie
Nurse Julie has been a hospice nurse for five years. Like Nurse Hadley, Julie uses social media to shine a light on the work of hospice nurses and educate the public about their work and the dying process.
"The best part about my job is educating patients and families about death and dying as well as supporting them emotionally and physically," Julie said.
By reducing some of the stigma around the dying process and hospice care, Julie hopes to normalize conversations about the dying process and help make it less traumatic for hospice patients and their families.
Angela Shook
Anglea Shook is what's known as an end-of-life doula: "an end-of-life coach who helps the terminally ill be at peace with dying." And while it is different from a hospice nurse, it does share some important similarities, specializing in helping patients and their families come to terms with the realities of dying and coming alongside them to make the experience less traumatic.
"It's very human to want to nurture and support somebody through any type of suffering," Shook explained.
Be sure to become a Pure Flix member and get access to the exclusive new show "Going Home." Episodes 1 and 2 will be available on June 2 and a new episode will air every Thursday. This heartfelt series will inspire you to think deeper about your relationships and how you can live well with the time we're all blessed with.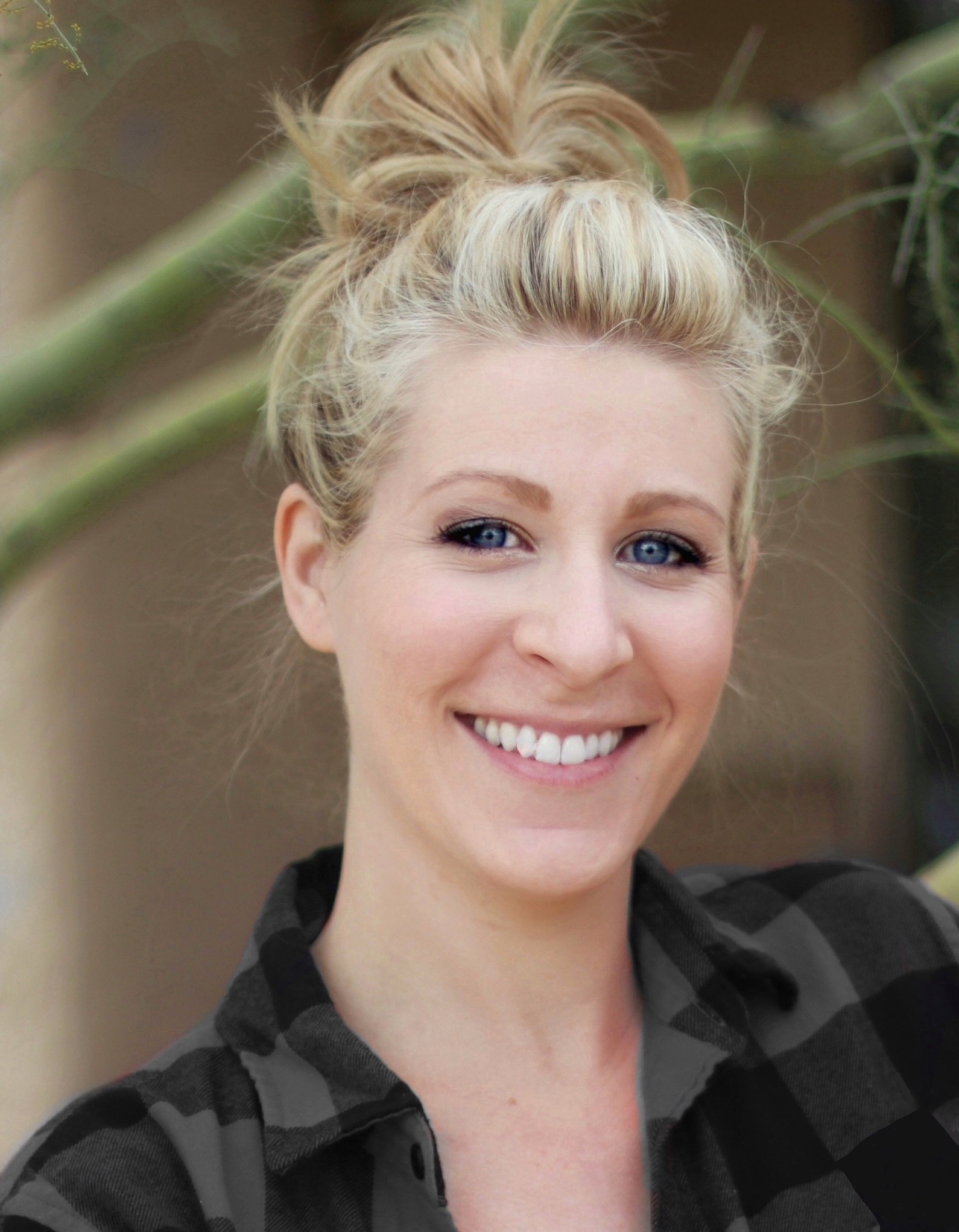 Marissa Mayer
Marissa Mayer is a writer and editor with more than 10 years of professional experience. Her work has been featured in Christian Post, The Daily Signal, and Intellectual Takeout. Mayer has a B.A. in English with an emphasis in Creative Writing from Arizona State University.