The weather is FINALLY cooler ... and we're not sure about you but we've already seen the first leaves fall and trees starting to turn color. Which means that it's officially the fall season!
Subscribe to the Pure Flix Insider newsletter for the latest faith & entertainment news
Ahead of the premiere of the Great American Original movie, "A Harvest Homecoming," we wanted to share our favorite fall items and activities. These fall essentials aren't necessary for each and every person - but they definitely enhance the enjoyment of the fall season! (And yes, we have more to share than just all things pumpkin spice!)
And to truly get in the fall season, don't forget to stream "A Harvest Homecoming" coming to Great American Pure Flix October 6.
Everything You Need to Make the Best of the Fall Season
Cozy sweaters and flannels: As the temperatures dip, it's time to get those sweaters out from the back of your closet! Sweaters are essential to enjoying the cooler weather! Not only that, but they definitely make you feel like it's finally fall!
Candles: Nothing beats the house smelling of warm and spicy scents like apple, cinnamon and pumpkin! Get the whole family involved in the process by making your own candles!
Blankets: Yet another way to stay warm as the temperatures drop is to always have blankets on hand! Make sure to have plenty on the couch as your family gathers around when it's time to watch Great American Pure Flix.

Scarves and hats: In our opinion, scarves and hats are the BEST fall accessory!
Fall activities: Make a checklist with your family of all the fall activities you want to do during this fall season! Here are a few ideas to include:

Pumpking carving: Is it really fall if you don't buy a pumpkin?! Kids will love helping to scoop out the guts of a real pumpkin (don't forget to save the seeds and roast them for a delicious snack!) but you can also craft or carve plastic pumpkins as well. Great American Community has some great DIY pumpkin ideas just for you.
Apple picking: Feeling inspired by the Clark's apple orchard in "A Harvest Homecoming"? You, too, can support a local business by finding an apple orchard near you and making a day trip with the whole family to pick some delicious apples! (Or go bobbing for apples if you're feeling courageous!)
Go on a hay ride: Nothing says fresh air and fall season like a good ol' hay ride! Find a local farm that offers hay rides and take the whole family for a trip!
Complete a corn maze: You may be able to find a corn maze at the same place that offers hay rides ... but if not, then it's just another fall activity you can plan with your family!
Visit a local petting zoo or farm: With the fall season and its great weather, you'll be itching to spend as much time outside as possible! Visiting a local petting zoo or farm is just another great way of getting outdoors this fall.
Visit your local farmer's market: Head to your local farmer's market this fall to gather all the ingredients you need for your favorite fall recipes. Because nothing is better than some delicious homemade comfort food!
Have a bonfire - don't forget the s'mores! Is fall ever really complete without having a bonfire? Make sure there are plenty of marshmellow skewers to go around for the whole family!
Watch Great American Pure Flix: There's no shortage of movies you can stream that will make the perfect cozy family movie night for you and the whole family this fall! Check out some of our favorite family movie night recommendations.

Your favorite comfort food recipe: Fall means cozy soups, mac n' cheese, and so many other yummy comfort foods! Check out Great American Community for a delicious shepherd's pie recipe, creamy mac n' cheese, pork chili verde and much more!

Apple cider: Ahh ... the ultimate fall drink! We don't think anything encompasses the fall season more than a cup of hot apple cider (dare we say, we enjoy it more than pumpkin spice!). Get inspired by the Clark family in "A Harvest Homecoming" and enjoy a glass of it.
Pie - Apple, pumpkin, cherry and so many more! There's endless pie combinations that are perfect for the fall season! Pie is definitely essential to any fall. Share the deliciousness with your friends and host a pie exchange or make it a competition by having a pie off!
Your favorite football team's schedule: Whether you enjoy high school, collegiate or professional level football, watching a game is a fall-must! Get yourself in the football mindset with our powerful Christian football movies.
Rake your backyard: Your grass may not be growing as quickly in the fall as it does in the summer, but that doesn't mean the yardwork is done! Yes, we know sometimes yardwork is taxing but we promise you won't regret raking your leaves, if only to have a pile of leaves to jump into!
Stay in, get cozy and check out Great American Family's movie checklist: Spend your nights in with your cozy blankets, delicious smelling candles and enjoying a slice of pie all while watching the newest Great American Original movies! Check your local listing to find the Great American Family network or stream "A Harvest Homecoming" on Great American Pure Flix.


That completes our list of all you need to have the best fall season! We pray this season brings you great blessings and wonderful memories.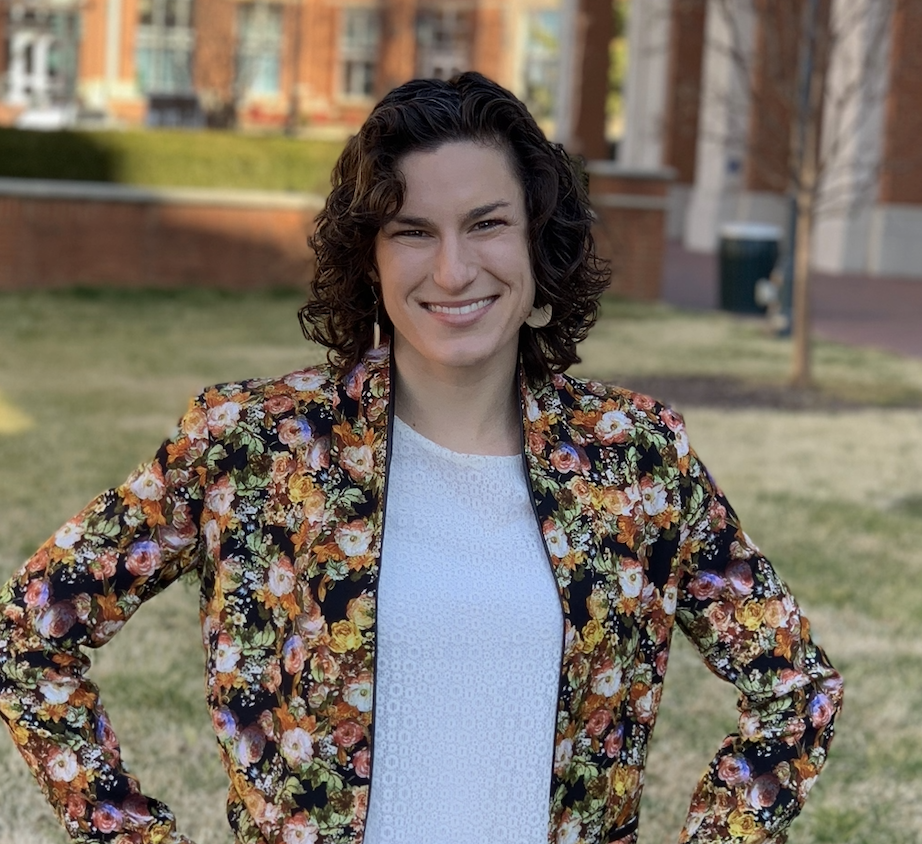 Marissa Zimmet
I was born and raised just across the bay from Tampa, Florida (Go, Lightning!) and attended college at ECU in Greenville, North Carolina. I am a devout Catholic and am active in my parish in Charlotte, North Carolina. Outside of work, I love to run, hike, watch movies and hockey, and spend time with my dog, Rose, and my cat, Toasty, who are both rescues.