Being a grandparent is one of the most beautiful things in life. And as a Christian grandparent, you're likely always looking for ways to help spiritually edify your grandkids.
EXPLORE: CHECK OUT INSPIRING DAILY PRAYER CONTENT ON PURE FLIX
That's why Pure Flix — the perfect platform to enjoy Christ-centered and family-friendly content alongside your grandchildren — put together some helpful prayers for grandchildren that you can ponder as you seek God's hand over your grandkids' lives.
But before we explore these powerful prayers for your grandkids, let's discuss some great discussion points to include in your invocations.
What do you say in a good prayer?
So, what should you pray for when you're seeking God on behalf of your grandchildren? Here are some areas of focus worth including in your prayers:
Appeals for health:

One of the prayers for grandchildren you can pray is for good mental, physical and spiritual health. Consider integrating these appeals into your invocations.

Appeals for heart protection:

In a world that is so confused and chaotic, consider praying for the protection of your grandkids' hearts and minds. This is increasingly important as they deal with societal chaos.

Daily guidance for life trajectory:

Another area worth praying over is the trajectory of their lives. Consider asking God to give them daily inspiration and to guide their steps as they navigate life.;

Prayers for the future:

And yet another area is prayer for the future. As you think about your grandkids' lives, consider their futures and pray that God would lead them toward the purpose, career and husband or wife He has for them.
There are other areas of focus when it comes to prayers for grandchildren, but these ideas will help get you started. Now, let's explore some specific prayers.
READ ALSO: 8 SHOWS THAT INSTILL BIBLICAL VALUES IN YOUR KIDS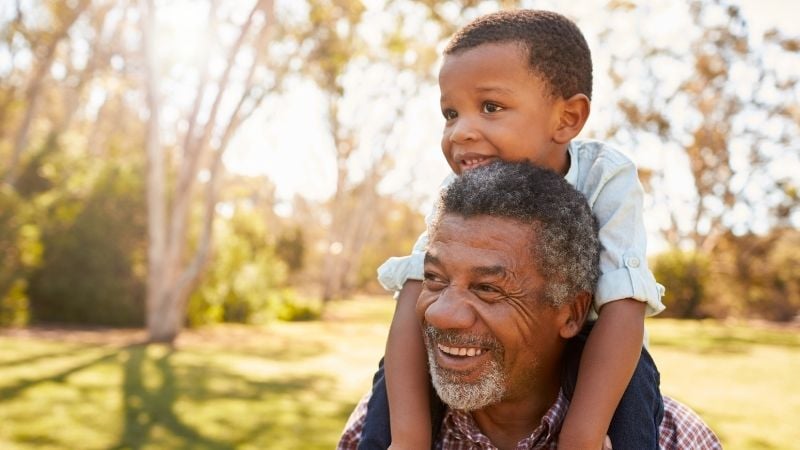 What is a good family prayer?
Let's start with one of the prayers for grandchildren that you can say today — a helpful guide for grandparents who hope to see their grandkids grow up to love Jesus:
Lord, thank You for my grandchildren. I pray that You would put Your hand on their lives. I pray that You would put inside their hearts a thirst to live by Your standards and to always seek Your love every single day of their lives. Lord, I thank You for the blessing that are these beautiful grandchildren. Please equip me and my son/daughter to help guide them along their path in life. Thank you, God. In Jesus' name I pray, Amen.
Now, let's explore some additional prayers about fostering worldview in children.
What are good prayers for kids?
Growing up can be difficult. As a loving grandparent, you're liking in-tune with the physical, mental and spiritual needs of your grandkids. Luckily, our prayers for grandchildren cover all of these elements. Consider carving out time each day to pray for each of your grandkids.
Here is a potential invocation for a young grandchild:
Lord, I pray for [insert name]. Please be with and guide [him/her]. Please equip our family with the mental, physical and emotional resources to help raise this child up right. God, I don't know what the future holds, but I do know that it's in Your hands. Please guide us all and help this child each and every day. I pray for good influences in school and with friends. I pray You would put the right people in [his/her] path so that [he/she] can be further encouraged to make the right choices. Lord, I lift this child up to You. In Jesus' name, Amen.
And here is a prayer for teen and older grandchildren:
Lord, it is never too late to pray for my grandchildren. I thank You for the blessing of having them in my life, God, and I ask that You would protect them from a chaotic culture. Help them to see through the fog of chaos to find the beacon of Your love. I pray, Lord, that You would protect [grandchildren's names] at work and at school. God, give them the discernment to know what's right and wrong and to understand Your truth. Thank you, Lord, for all You do. In Jesus' name, Amen.
How do you pray for the future?
Praying for the future is important. If we believe God has a plan for our lives, then it makes little sense not to consult Him about what's to come. Just the same, as a grandparent you can offer an invocation for your grandkids' futures. Here is an example of a prayer you can offer today to ask God to guide your grandchildren where He wants them:
Lord, I ask that You would guide [insert names]. God, You have a plan for [him/her], so please help [him/her] to not only discover that plan but to take the steps along the way to trust You and to follow the road so that [he/she] arrives at the destination You have for [him/her]. Lord, I trust You with my full heart and I know that You will sustain and guide my grandchild. Thank You for the love and kindness You have shown me. I know You will show the same to [insert name]. In Jesus' name I pray, Amen.
We hope these prayers for grandparents are helpful! As we conclude, consider creating some family time with your younger grandkids and streaming some of these powerful Christian shows today. Don't have a Pure Flix membership? No problem. Get a free trial here. Here are just a few great shows to watch together!
READ ALSO: 4 CHRISTIAN CARTOONS YOUR KIDS WILL LOVE
"Kids' Ten Commandments"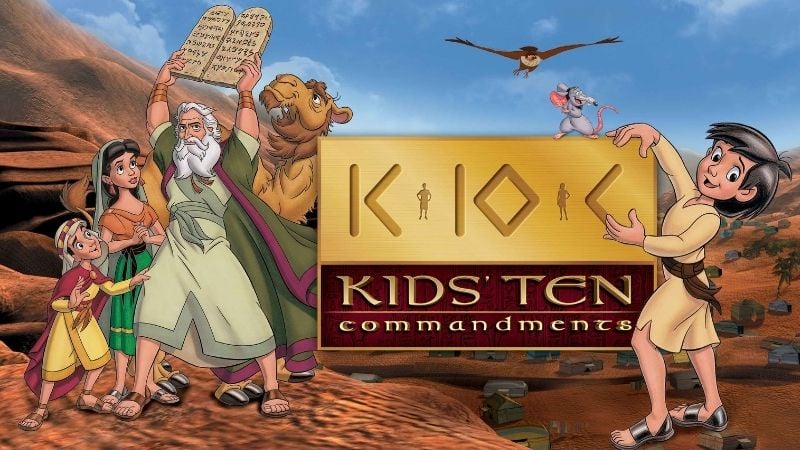 Want good Bible stories for kids? Then this series delivers! In "Kids' Ten Commandments," Seth, his friend Ephriam, their animals and fellow sojourners encounter life in the Sinai Camp, the amazing historical encounters with God and the Biblical life-lessons of the Ten Commandments.
Watch the trailer for "Kids' Ten Commandments" right now on Pure Flix.
"VeggieTales"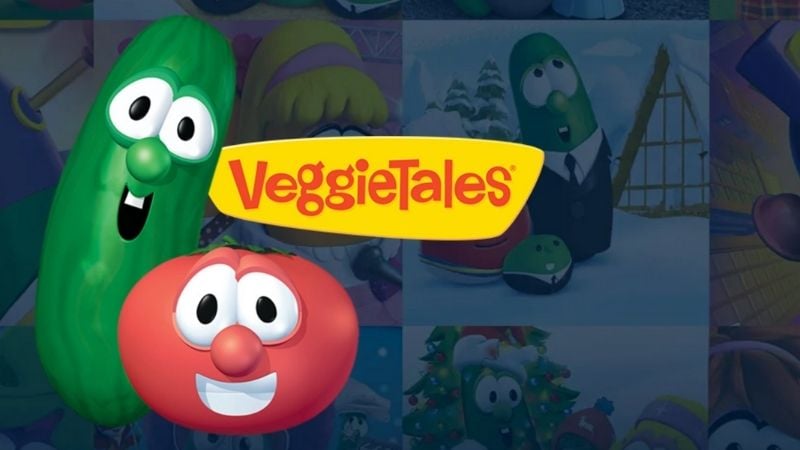 Pure Flix is the place you can stream all of your favorite VeggieTales movies — shows filled with powerful kids Bible stories. Grow your family's Biblical worldview with retellings of favorite Bible stories and life lessons. Vegetable and fruit characters like Larry the Cucumber and Bob the Tomato are sure to win over your family's hearts with their quirky songs and friendship.
Watch "VeggieTales" right now on Pure Flix.
"Bibleman: The Animated Adventures Volume 1"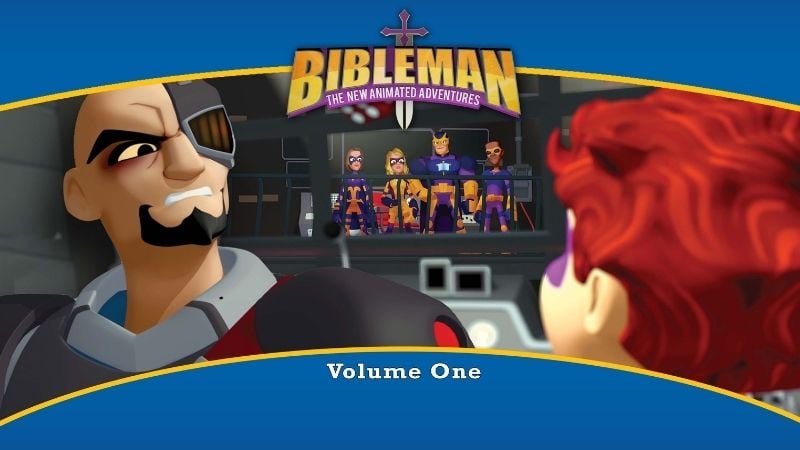 Bibleman and his team fight evil with the word of God! This animated series offers some fun and important Bible stories for kids, as viewers are simultaneously entertained and educated about truth.
Watch the trailer for "Bibleman: The Animated Adventures Volume 1" right now on Pure Flix.
We hope this list of prayers for grandchildren inspires you!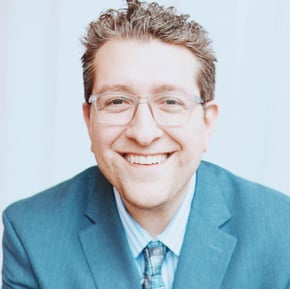 Billy Hallowell
Billy Hallowell has been working in journalism and media for more than a decade. His writings have appeared in Deseret News, TheBlaze, Human Events, Mediaite and on FoxNews.com, among other outlets. Hallowell has a B.A. in journalism and broadcasting from the College of Mount Saint Vincent in Riverdale, New York and an M.S. in social research from Hunter College in Manhattan, New York.