When my kids were little, it was easy to keep the TV off. We reserved TV watching for special family times when we would wheel the TV into our bedroom and all snuggle on the bed with a bowl of popcorn to watch a favorite movie.
But that was over 20 years ago and the pressures on families are greater. TV time can seem like a harmless way to occupy your toddler while you fix dinner or keep the kids from being bored on a Saturday morning.
But how much TV time is too much? The American Academy of Pediatrics has tracked the effect of TV on children and the results are alarming – enough so that every parent should take the responsibility of governing their kid's TV time carefully.
BECOME A PURE FLIX MEMBER TODAY & GET ACCESS TO THOUSANDS OF KID-FRIENDLY MOVIES & SHOWS
Healthy Habits in a Digital Age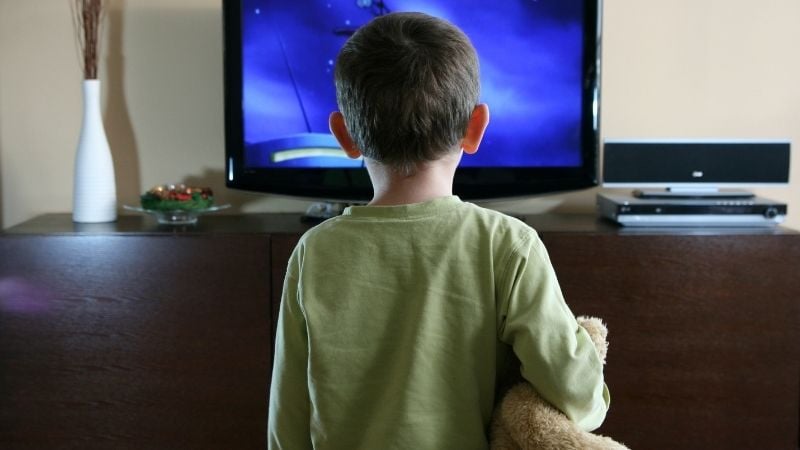 TV Watching & Your Child's Learning Development
Watching TV can hinder your child's development. Especially in the formative zero to 18 months, it can have lasting negative results, affecting your child's language development, reading skills, ability to pay attention and even their short-term memory. Young ones learn by human interaction and every moment spent in front of a TV is a learning moment lost. If you're concerned about your child's future, here is what the AAP recommends:
Zero -18 months: No TV viewing
18 - 24 months: Some TV with a parent
2 - 5 years: 1 hour of educational programming with a parent
5 - 18 years: Limited viewing
READ ALSO: FAITH IN ENTERTAINMENT: HOW TO ESTABLISH HEALTHY SCREEN TIME FOR KIDS & FAMILY
Although these guidelines may seem stringent, we've been given a godly charge to train our children in the Lord. Following biblical patterns can ensure success and God's good future for our children. God encourages the interaction that should happen between a parent and a child.
"Love the Lord your God with all your heart and with all your soul and with all your strength. These commandments that I give you today are to be on your hearts. Impress them on your children. Talk about them when you sit at home and when you walk along the road, when you lie down and when you get up." – Deuteronomy 6:5-7 (NIV)
The learning opportunities are tremendous when we engage with our children. So before you throw out the TV, let's look at ways you can incorporate it in healthy ways in your household.
Determine Quality Programs that Encourage Learning
Studies show that some educational TV programming can help children grow. Whether it's learning numbers or words, the bright colors and sounds on the screen captivate young audiences and can be a beneficial learning tool when used wisely.
And, why not incorporate Bible themes as your little ones learn their colors? Pure Flix offers faith-based cartoons that are a fun and effective way for your preschooler to learn about animals, numbers, colors and more through favorite Bible stories about Moses or Ruth or Noah's Ark.
WATCH NOW: LITTLE LEADERS BY BECOMING A PURE FLIX MEMBER TODAY
Watch Bible-Based Shows to Help Your Child's Spiritual Development
Bible-based shows can be a fun way to introduce Bible stories and teach Kingdom principles. A healthy alternative to what Hollywood offers for kids, faith-based shows can help your child manage peer pressure or deal with their fears with wisdom from the word of God.
When chosen well and with limited viewing times, your child can gain an early understanding of the biblical concepts of sin and forgiveness while gaining a Christian worldview that emphasizes how special they are in God's eyes.
Pure Flix is a trusted source for Bible-based TV shows for your children and can help build healthy habits in a digital age.
READ ALSO: 4 CHRISTIAN CARTOONS YOUR KIDS WILL LOVE
Watch TV with Your Kids to Open Conversation
Notice the phrase in the AAP guidelines "with parent." This is a critical component in establishing healthy habits for TV viewing in your home. When you become an active participant with your child, watching TV can open up meaningful and important conversations.
Ask questions, sing the silly songs together and don't be afraid to push "pause" to talk more. Keep it light, but keep your heart open for learning opportunities that can strengthen your child emotionally and spiritually.
LOOKING FOR AGE-APPROPRIATE ENTERTAINMENT? WATCH: KIDS ONLY AGES 1-10
Be Aware of the Danger of Commercials
When watching TV, bear in mind that young children cannot distinguish when the television show ends and the commercials start. Your input can help counteract the advertising campaigns aimed at your child. Use commercial interludes to explore and expose the marketing tactics before your child is hooked by the perceived "need" to have whatever is offered on the TV.
If you're concerned about how much time your kids are watching TV, use these guidelines to build positive parameters in your home. Watching TV together can be a wonderful bonding experience for families. With wisdom, you can enjoy the education and entertainment a good TV show offers while developing healthy habits with your children in today's digital age.
Pure Flix can help your family develop healthy screen time. Become a Pure Flix member today and discover the difference.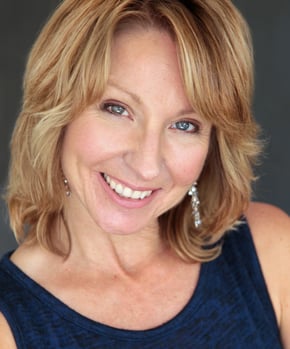 Laura Woodworth
Laura Woodworth is a development executive for Cooke Media Group in Los Angeles and an award-winning writer-producer-director with a B.A. in Ministerial Studies and postgraduate work in UCLA's Professional Program in Producing Film and Television.