When we think of the word "king," many associations may come to mind: decadence, wealth, power, excess, etc. In fact, our modern notion of kings is more about selfishness and greed than anything else.
But the reality is our true King is Christ, and His life looked very different. We may not think of kings as servants, but that's exactly what Christ was. The King of Heaven and Earth did not spend His time on Earth as a rich or wealthy man, but as a humble servant, serving as a perfect example of humility.
GET MORE INSPIRATION & ENCOURAGEMENT STRAIGHT TO YOUR INBOX! SIGN UP FOR THE PURE FLIX INSIDER EMAIL NEWSLETTER
St. Paul tells us in Philippians 2:6-11 that Jesus' life is symbolic of humility from the very beginning to the very end. From humbling Himself to be born in a manger, a place where animals often eat, to "death on a cross," Jesus did not allow Himself any of the same luxuries the scribes and Pharisees gave themselves for their own position of power.
What is humility? Humility is admitting when you're wrong, being modest and giving credit where credit is due. It reminds us to avoid being prideful and to put the needs of other people first, without being weak. There are many stories in the Bible that give us examples of what it means to be humble, but none are as great as the examples of Jesus Christ.
It is helpful to look at the example of our one true King, who is not only humble but the best example of putting the needs of others before ourselves. Be inspired by these examples of Christ's humility:
1. When He Left Heaven for Earth
"Do nothing out of selfish ambition or vain conceit. Rather, in humility value others above yourselves, not looking to your own interests but each of you to the interests of the others." - Philippians 2:3-4 (NIV)
We can all benefit from the byproduct of humility which is thinking about others and not just ourselves. Christ left His Heavenly kingdom to come to Earth. He humbled Himself to be born as an infant, small and dependent on His earthly parents to meet His needs. In fact, God didn't choose a family that was inherently wealthy and powerful for His Son to be born into, but rather one of poverty and ordinary class status.
Jesus' humility on earth comes in the form of not taking advantage of the pleasures and luxuries He had in heaven as the Son of Man. Instead, He took it upon Himself to be amongst the sinners and the poverty that His people had to endure. He even suffered an agonizing death to save us from our sins. We must honor His example throughout our everyday lives by remaining focused on the important things instead of elevating our own status.
"The Son is the image of the invisible God, the firstborn over all creation." - Colossians 1:15 (NIV)

READ ALSO: JESUS' 5 MOST AMAZING MIRACLES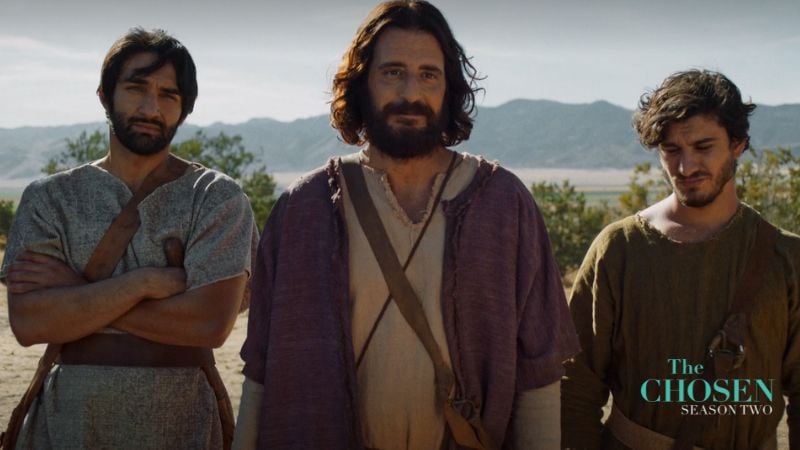 2. When He Became a Servant
Christians must learn to behave with the true humility of Jesus. Jesus is known for many things, but humility was perhaps His defining characteristic. Christ is the glory of God, equal in measure and sharing the same privileges. Yet, He became a man and eschewed those privileges to live among us on Earth. He became a servant and in His time on Earth showed us that there is no higher calling.
We see Jesus' humility as a servant continue when He starts His public ministry. He travels lightly with His companions, only taking what is necessary and entering where He is welcomed. He serves the families and communities He stays with, not taking anything more than absolutely necessary.
Jesus' biggest act of service that showed His humility is when He washed the feet of His disciples on Good Friday. This action is often taken as a sign of servitude and humility, usually performed by a servant for their owner or their guests.
"He was oppressed and afflicted, yet he did not open his mouth; he was led like a lamb to the slaughter, and as a sheep before its shearers is silent, so he did not open his mouth. By oppression and judgment he was taken away. Yet who of his generation protested? For he was cut off from the land of the living; for the transgression of my people he was punished. He was assigned a grave with the wicked, and with the rich in his death, though he had done no violence, nor was any deceit in his mouth." - Isaiah 53:7-9 (NIV)
READ ALSO: 10 MUST-WATCH JESUS MOVIES AND SHOWS
3. When He Died on the Cross
Jesus' death on the cross was not only an act of love for us, His people, but it was also an act of obedience. When Jesus died on the cross, He never argued about His rights but accepted His fate. He also never requested that He be understood. In fact, He disavowed Himself from reputation. He simply lived a life as a suffering servant, embracing a life of rejection, shame and poverty so that His people could have a chance at eternal life.
When Christ was sentenced to death, He is mocked, beaten and given a crown of thorns. Carrying His cross up to Calvary, He never once complained, never once refused to carry His cross. Knowing this was God's plan for His life so that all those He loved – all His people, including us –could have eternal life, Jesus accepted death on the cross with the utmost humility.
"It was now about noon, and darkness came over the whole land until three in the afternoon, for the sun stopped shining. And the curtain of the temple was torn in two. Jesus called out with a loud voice, "Father, into your hands I commit my spirit." When he had said this, he breathed his last. The centurion, seeing what had happened, praised God and said, 'Surely this was a righteous man.'" - Luke 23: 44-47 (NIV)
We can all live by Christ's humble example and strive to be better people. The next time you're tempted by material wealth, consider these examples of Christ's humility and learn how to be humble in your own life.