Jesus makes it clear in the Bible that the two most essential commandments are to love God and love others. These Christian values are at the center of the New Testament and serve as a general guide for how Christians should live and behave. But beyond these general parameters, Paul writes in Galatians about nine additional Judeo Christian values worth exploring.
READ ALSO: Here's 10 Christian Movies That Will Renew Your Faith
So, what are Christian values? Galatians 5:22-26 (NIV) breaks down the most essential and core Christian values in detail. The verses read:
"But the fruit of the Spirit is love, joy, peace, forbearance, kindness, goodness, faithfulness, gentleness and self-control. Against such things there is no law. Those who belong to Christ Jesus have crucified the flesh with its passions and desires. Since we live by the Spirit, let us keep in step with the Spirit. Let us not become conceited, provoking and envying each other."
As GotQuestions.org notes "the fruit of the Holy Spirit is the result of the Holy Spirit's presence in the life of a Christian." Having Christ in one's life and heart should, in turn, yield noticable changes, with these sentiments having a presence in the lives of believers.
Now, let's explore these Christian principles in-depth.
christian values that will change your life
Show Love
"Love must be sincere. Hate what is evil; cling to what is good. Be devoted to one another in love. Honor one another above yourselves." - Romans 12:9-10 (NIV)
When looking at these Christian values, the first one that Jesus himself calls us to is "love." Love for God and love for others is not only evidence for the presence of Christ in one's life, but it also holds the power to transform a person's existence.
Love is selfless. It encapsulates a care for others and their wellbeing. It's also an emotion that people express for one another — and for the Almighty (and it's one God expresses back to his creation).
Explore loving others by watching "Sweet Inspirations," available now on Pure Flix. In this movie about giving back, four middle-aged ladies discover purpose when they launch a unique fundraising effort to save a local women's shelter from imminent foreclosure, testing the limits of their friendship and themselves. Sign up for a free trial of Pure Flix and stream "Sweet Inspirations" today.
Find Joy in the Chaos
"Rejoice in the Lord always. I will say it again: Rejoice!" - Philippians 4:4 (NIV)
Paul tells us that one of the most important Judeo Christian values is "joy" — something that Merriam-Webster defines as "the emotion evoked by well-being, success, or good fortune or by the prospect of possessing what one desires."
More specifically, though, joy is a contentedness that comes from having faith in God, even as chaos and difficulties rage. Jesus alone is enough — one of the Christian core values that sustains believers even in their time of need.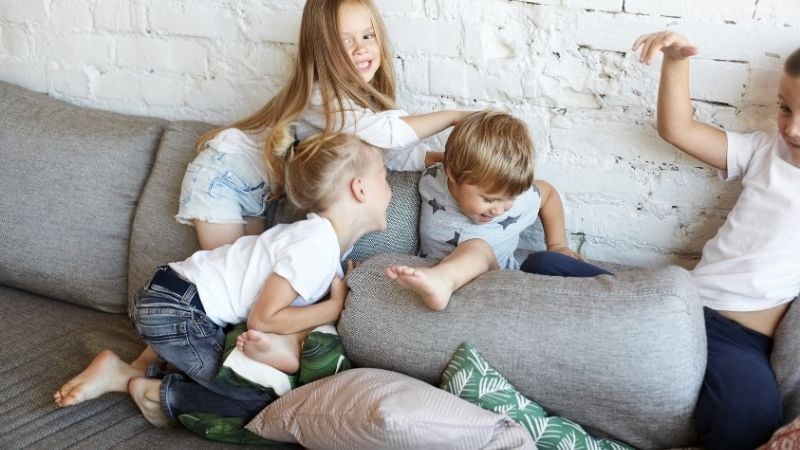 Seek Peace
"Let the peace of Christ rule in your hearts, since as members of one body you were called to peace. And be thankful." - Colossians 3:15 (NIV)
The Holy Spirit holds the ability to usher in peace in a person's heart. This, in fact, is one of the Christian values at the center of the biblical narrative. Peace in one's heart and peace with others are just two Christian principles worthy of embracing.
Seeking God and letting His plan for our lives unfold is a theme of the movie "October Baby." Hannah was about to make her theatrical debut in college. Yet before she can utter her first lines, Hannah collapses in front of the stunned crowd. After countless medical tests, all signs point to one underlying factor: Hannah's difficult birth. She then learns from her parents: She was actually adopted … after a failed abortion attempt. Lost and confused, Hannah embarks on a road trip to discover the details of her past. Watch "October Baby" when you sign up for a free trial with Pure Flix today.
Be Patient
"You say, 'I choose the appointed time; it is I who judge with equity.'" - Psalm 75:2 (NIV)
Forbearance is yet another quality on the Christian values list worthy of further exploration. Being in control of oneself and having patience when provoked is important. This is especially essential in a culture that is dominated by divisive debates and anger.
With Jesus, the Christian core values of self-restraint and forbearance are absolutely attainable.
Be Kind
"Therefore, as God's chosen people, holy and dearly loved, clothe yourselves with compassion, kindness, humility, gentleness and patience." - Colossians 3:12 (NIV)
In a culture that emphasizes self, it's easy to lose sight of the important role that kindness plays. Along with loving others comes the Christian principle of caring for them — and of being compassionate.
From helping the poor and those in need to holding the door for someone, kindness is simple. It's one of the hallmarks of a Christ-filled heart.
READ ALSO: 5 Powerful Prayers For Heart Change And Transformation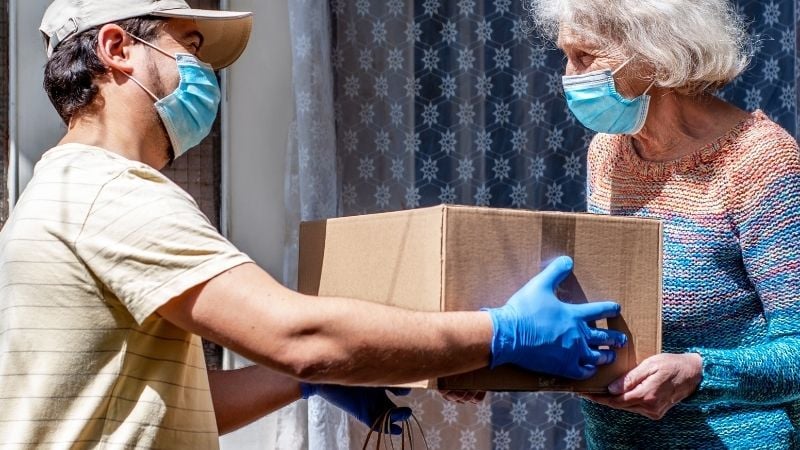 Be Good
"Watch and pray so that you will not fall into temptation. The spirit is willing, but the flesh is weak." - Matthew 26:41 (NIV)
Goodness is yet another of the Christian values worthy of our consideration. Being good certainly ties in with being kind, and from a faith perspective these values go hand-in-hand. Goodness is one of the Christian values that changes both the person expressing it as well as the people he or she interacts with.
An inspiring drama about kindness and goodness, tells the story of a solitary high school groundskeeper who becomes the unlikely mentor of a struggling teen. Whether you're looking for movies about faith in God or simply inspirational titles, "Abel's Field" is worth streaming right now with a free trial of Pure Flix.
Live Faithfully
"Know therefore that the Lord your God is God; he is the faithful God, keeping his covenant of love to a thousand generations of those who love him and keep his commandments." - Deuteronomy 7:9 (NIV)
Of all the Christian values, faithfulness is the one on which so many of the others are predicated. Trusting and loving God — and living out that commitment — helps to ensure one is embracing and exhibiting the other Christian principles to their fullest.
Be Gentle
"But in your hearts revere Christ as Lord. Always be prepared to give an answer to everyone who asks you to give the reason for the hope that you have. But do this with gentleness and respect." - 1 Peter 3:15 (NIV)
Along with kindness and compassion, comes the Christian principle of gentleness. In a rough and tumble culture that often values fierce and selfish responses, taking a gentle approach to life — and human interaction — is evidence of Christ living in a person's heart.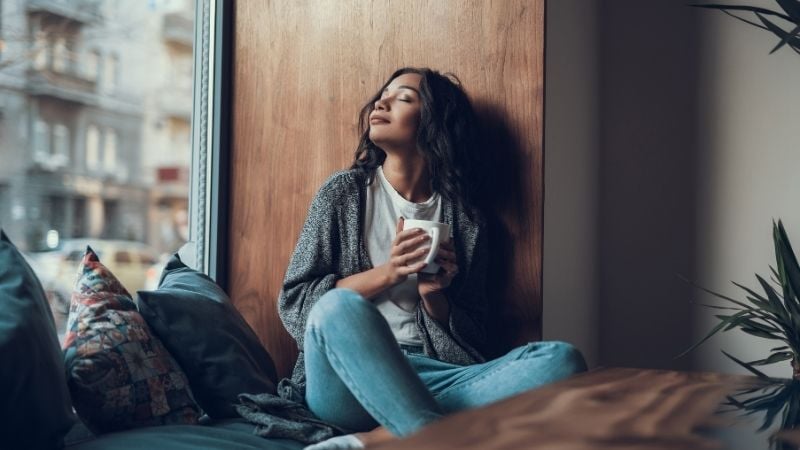 Gentleness, expressed as one of the aforementioned Judeo Christian values, isn't weakness; instead, when properly lived out, it requires strength, self-control and the ability to look past anger and emotion to see the bigger picture: Christians are called to be kind and loving, even to their enemies.
Read Also: 20 Bible Verses About Strength: God's Word on Faith in Hard Times
Have Self-Control
"Better a patient person than a warrior, one with self-control than one who takes a city." - Proverbs 16:32 (NIV)
In an "anything goes" society, self-control sometimes becomes a somewhat foreign value. But embracing Christian principles means controlling one's words and behaviors. The premise of reliance upon God is that His will and plan matters.
When speaking about core Christian values, it's essential to include self-control in the mix. This is the last of the nine Christian values Paul speaks about in Galatians.
A science-fiction drama (loosely based on historical figures) about brilliant young scientist, Simon Orwel, who sets out on a quest to find the secret of a world-changing device and his own unlimited potential teaches self-control and faithfulness. Watch "Unlimited: All Things Are Possible" today when you sign up for a free trial with Pure Flix.
A fun way to learn more about the fruit of the Spirit is to read the free devotional, Christian Movies that Teach the Fruit of the Spirit. Inside, you'll find encouraging scripture and insights to help you apply each trait.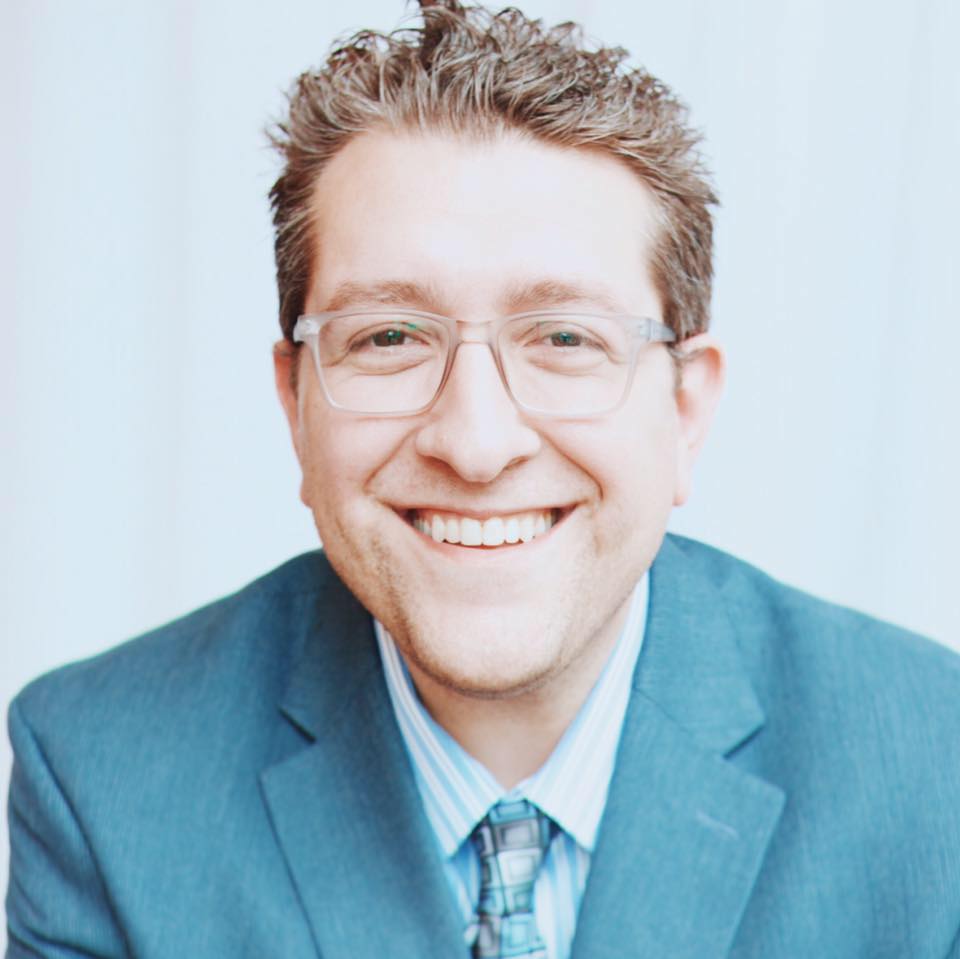 Billy Hallowell
Billy Hallowell has been working in journalism and media for more than a decade. His writings have appeared in Deseret News, TheBlaze, Human Events, Mediaite and on FoxNews.com, among other outlets. Hallowell has a B.A. in journalism and broadcasting from the College of Mount Saint Vincent in Riverdale, New York and an M.S. in social research from Hunter College in Manhattan, New York.