Are you in a leadership position either in your church or your workplace? Or, perhaps you are looking for Bible verses about leadership qualities. Either way, one never knows when he or she could end up in charge or running something — and that's why it's essential to know the ins and outs of Bible verses on leadership.
In this article, we'll present some of the most powerful Bible verses about leadership.
These timeless truths not only help us when we're at the helm, but they guide us toward being the people God wants us to be. Let's dive in:
Philippians 2:3 (NIV)
"Do nothing out of selfish ambition or vain conceit. Rather, in humility value others above yourselves."
This is one of the Bible verses about leadership qualities that reminds us of the importance of selflessness and valuing others above ourselves. In a culture that emphasizes the self, these truths are essential for any good leader looking to make a real impact. Remember that when you're in a leadership position, it's more important to focus on the needs of the group over your own desires.
Isaiah 41:10 (NIV)
"So do not fear, for I am with you; do not be dismayed, for I am your God. I will strengthen you and help you; I will uphold you with my righteous right hand."
Next, Isaiah 41:10 is one of the Bible verses on leadership worth taking to heart. This focuses on the importance of recognizing that God can provide strength, even in times of difficulty or trouble. It's essential not to live in fear. It's easy to become frightened or scared of the decisions that a leader needs to make in their position, but we must remember to call on God in those moments and ask Him to be with us. The Holy Spirit will guide you to make the right decision as a leader.
2 Timothy 1:7 (NIV)
"For the Spirit God gave us does not make us timid, but gives us power, love and self-discipline."
Scripture calls us to have self-discipline, yet another important skill for any good leader. Self-discipline helps leaders to keep their ego in check and not make decisions with their own self-interest at heart. So, as you're looking at Bible verses about leadership qualities, 2 Timothy 1:7 is definitely worth keeping in mind. When we struggle with self-discipline in a leadership position, we can find help from the Lord.
READ ALSO: 10 Bible Verses to Help You Battle Fear and Anxiety
Luke 22:26 (NIV)
"Instead, the greatest among you should be like the youngest, and the one who rules like the one who serves."
Leaders sometimes forget what it's like to serve others. But Bible verses on leadership call leaders to be like those who serve as well. There's a lot to learn here, but the main lesson is humility and kindness — and a reminder to help and serve others even when you're in charge.
James 4:10 (NIV)
"Humble yourselves before the Lord, and he will lift you up."
This is one of the Bible verses about leadership that is quick and to the point. But despite being short in nature, this Bible verse on leadership carries an important reminder: humility matters. Leaders require humility in order to make sure that they are not putting their own interest and agendas first. For the Christian, this means putting God first and trusting Him to guide us, especially as we lead others in whatever capacity we are called to.
John 3:30 (NIV)
"He must become greater; I must become less."
For Christians, Bible verses about leadership qualities remind us of the essentiality of putting Jesus first. Over time, we serve our community the best when we allow more of Christ in our hearts and are less motivated by selfish endeavors and whims. A good leadership quality is to make sure that we are pointing those we lead back to Christ, rather than ourselves.
Colossians 3:12-13 (NIV)
"Therefore, as God's chosen people, holy and dearly loved, clothe yourselves with compassion, kindness, humility, gentleness and patience. Bear with each other and forgive one another if any of you has a grievance against someone. Forgive as the Lord forgave you."
Colossians 3:12-13 offers one of the best Bible verses about leadership (and life in general). The guidance here calls for kindness, compassion, patience, humility and gentleness — all wonderful qualities of good leaders. Forgiveness, too, is mentioned here. As we explore Bible verses on leadership, this latter attribute cannot be ignored.
READ ALSO: Inspire Giving and Serving Others with These Pure Flix movies
Psalm 37:30-31 (NIV)
"The mouths of the righteous utter wisdom, and their tongues speak what is just. The law of their God is in their hearts; their feet do not slip."
Wisdom is important to leadership. As Christians, we believe this leadership comes from God, just like wisdom comes from God, and Bible verses about leadership drive home this important truth. Either way, secular successes also rely upon solid wisdom and operating from what is just. This is important in any leadership role.
1 Timothy 4:8 (NIV)
"For physical training is of some value, but godliness has value for all things, holding promise for both the present life and the life to come."
The best way to find success in life — the success we are meant to have — is to align our hearts and lives with Christ. This is one of the Bible verses about leadership that reminds us to seek godliness first as we navigate this life and prepare for the next one. When we seek godliness first, we ultimately are saying that God's will is greater and more important than our own selfish interests.
Galatians 6:9 (NIV)
"Let us not become weary in doing good, for at the proper time we will reap a harvest if we do not give up."
Weariness can creep in for any leader. But Galatians 6:9 speaks about the importance of perseverance. While this verse speaks about matters of faith, this is one of the Bible verses about leadership qualities that can also help us navigate any and all leadership roles. Holding on to hope and pushing through the difficult times is essential.
READ ALSO: 10 Bible Verses to Build Perseverance of Faith
That wraps our list of Bible verses on leadership. If you're looking for more scripture truths, be sure to check out more on the Pure Flix Insider.
You can watch thousands of inspirational movies, series and documentaries by taking advantage of your free 7-day trial of Pure Flix. You'll have access to thousands of kid- and family-friendly pieces of content — fun inspirational entertainment for the whole family.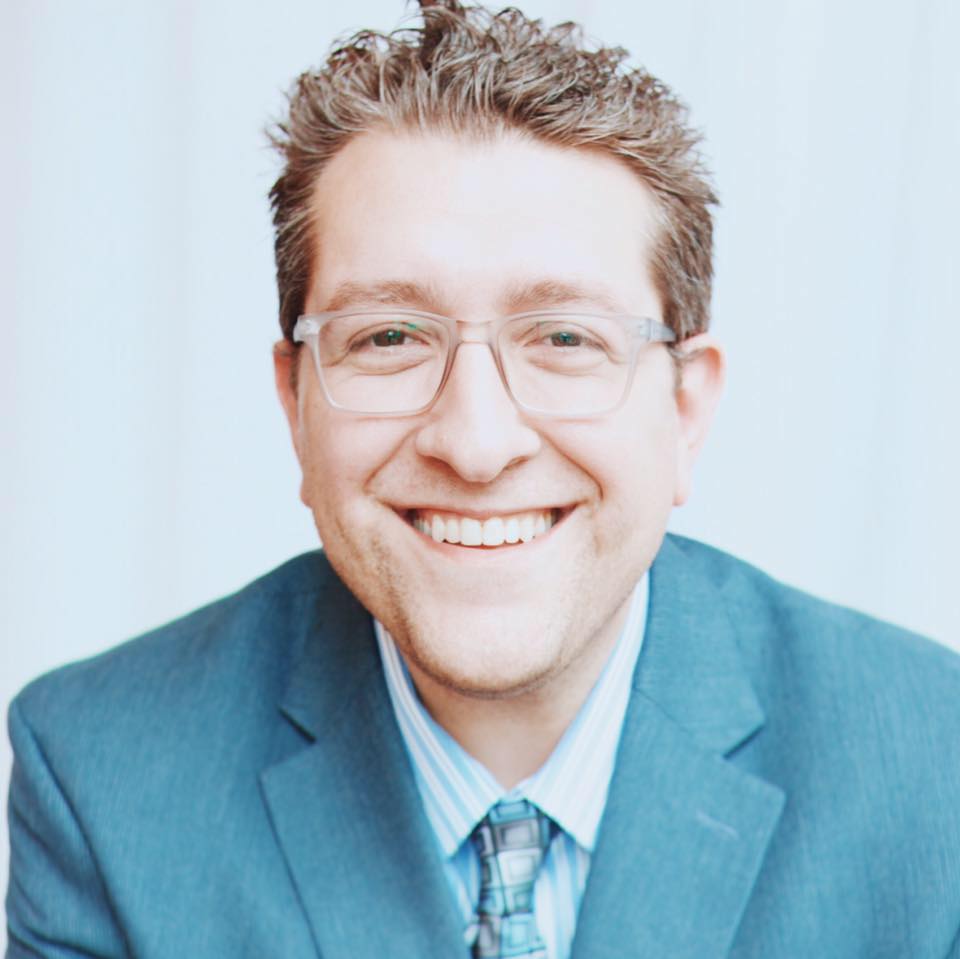 Billy Hallowell
Billy Hallowell has been working in journalism and media for more than a decade. His writings have appeared in Deseret News, TheBlaze, Human Events, Mediaite and on FoxNews.com, among other outlets. Hallowell has a B.A. in journalism and broadcasting from the College of Mount Saint Vincent in Riverdale, New York and an M.S. in social research from Hunter College in Manhattan, New York.