In a time when violence and bloodshed permeates headlines in stateside and international news, what is it that draws people to crave more violence on television? That's why we here at Pure Flix offer Christian action movies that you can trust are safe for the whole family to watch.
Want to dive deeper into Pure Flix Originals? Subscribe to the Pure Flix Insider email newsletter
It has been thought for decades that people watch violence for the suspense and thrill, not necessarily because they like the sight of blood. However this study says that viewers also may be drawn to violence in TV and movies, because it offers insight into the human condition.
"Perhaps depictions of violence that are perceived as meaningful, moving and thought-provoking can foster empathy with victims, admiration for acts of courage and moral beauty in the face of violence, or self-reflection with regard to violent impulses," said Anne Bartsch of the University of Augsburg, one of the study's researchers along with Louise Mares of the University of Wisconsin-Madison.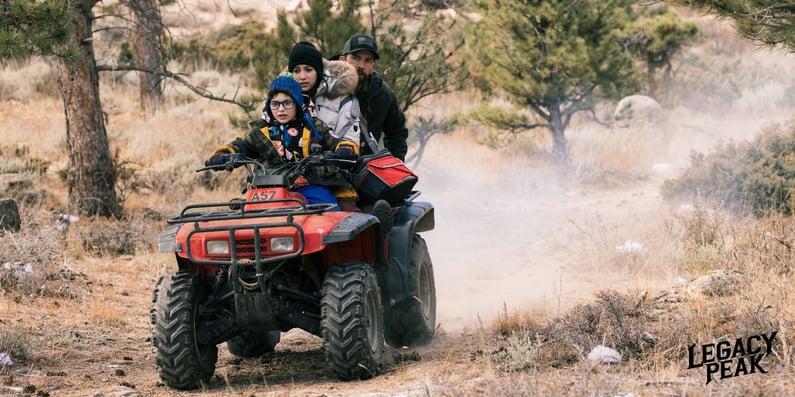 The study on violent TV reveals more than a seeking of thrills. It shows humanity's curiosity about their own selves and a desire to empathize with other's pain. It even questions our own desire for others to feel pain – a desire which Jesus corrected when He said:
You have heard that it was said, 'Eye for eye and tooth for tooth.' But I tell you not to resist an evil person. If someone strikes you on your right cheek, turn to him the other also. – Matthew 5:38-39 (NIV)
While for some, watching violence comes with benefits, studies prove it also comes with disadvantages, especially for children. Viewing violence may make both adults and children more aggressive. Now that we know why people are drawn to violence, we can look for entertainment that offers suspense, thrill, and insight into human condition without all the gore.
Action-Packed Christian Movies To Stream Today
Pure Flix offers a number of Christian movies that are full of action and suspense. While not all the titles are completely free of violence, they keep it at a minimum making it appropriate for older children to view. Here are just some of the action and thriller films and shows available on Pure Flix right now.
Legacy Peak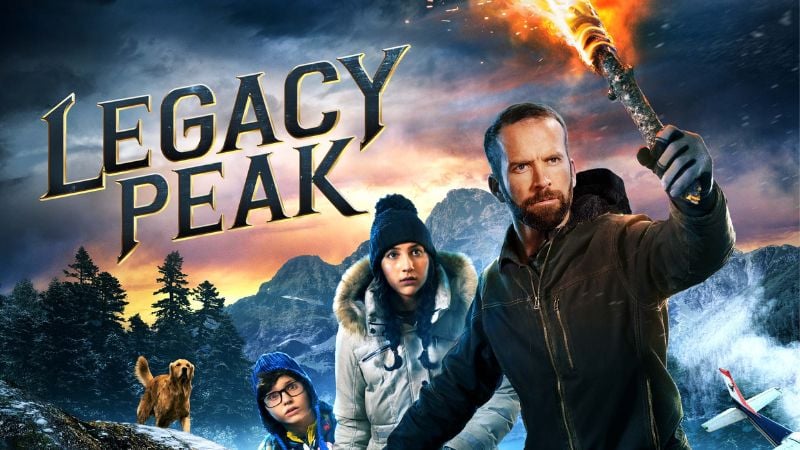 Jason, played by Lucas Black, is on an adventure to win the hearts of Noelle's kids before they marry. The plan for them to fly to her parent's cabin days before she wraps up work quickly falls apart and the adventure turns to a struggle to survive before this new family can start a life together. This action-packed Christian film focuses on the themes of finding your identity in Christ, relying on God our Father and the importance of fatherhood in a family.
Watch "Legacy Peak" exclusively on Pure Flix.
Read Also: "Legacy Peak" Actor Lucas Black & Director Aaron Burns Share How This Film is Truly a Story for the Kingdom
Paloma's Flight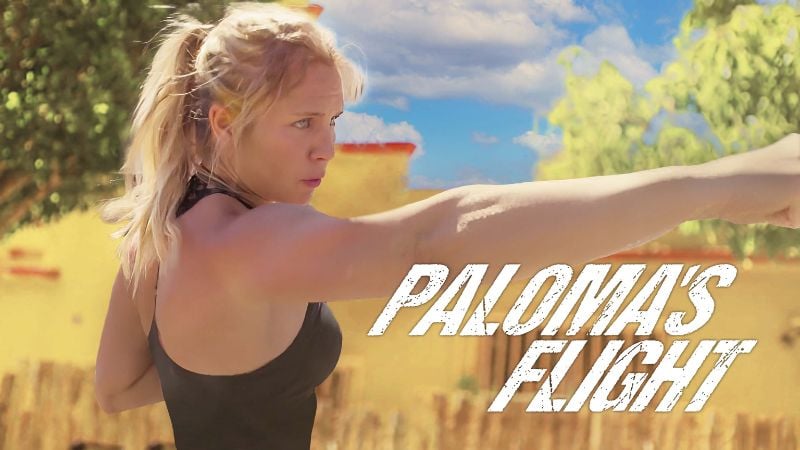 Photo-journalist Paloma Ramirez lost her husband, a U.S. Navy SEAL in Afghanistan. What she didn't lose was her passion to fulfill their life-long dream - to capture the spirit, the people and the adventures of exotic Mexico. Paloma's desire to discover her late husband's origins and her pain of missing him make this Christian action movie heart-felt with a healthy dose of drama in addition to her epic fight scenes.
Stream "Paloma's Flight" now available on Pure Flix.
Blackbear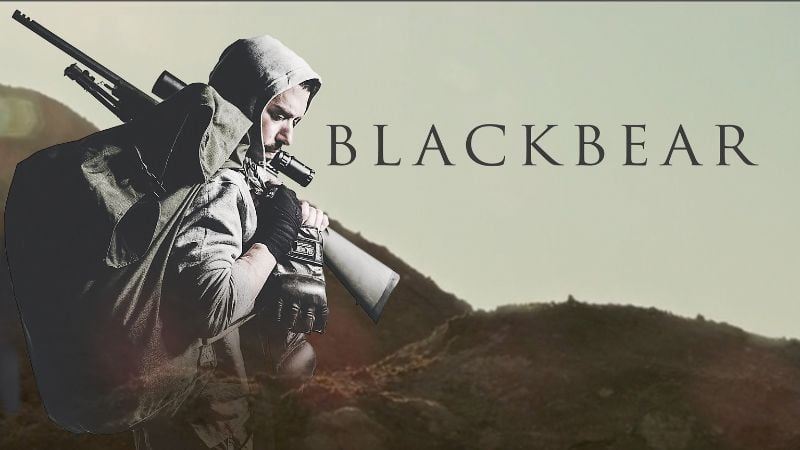 After two marines make it home following an ISIS interrogation, one struggles to survive while the other fights his way back into the mixed martial arts world that he left behind years ago – looking for a fight worth dying for. You'll be rooting for Bear every step of the way as he gets himself back in shape and back in the mixed martial arts arena.
Don't miss "Blackbear" and watch it now on Pure Flix.
The Challenger Disaster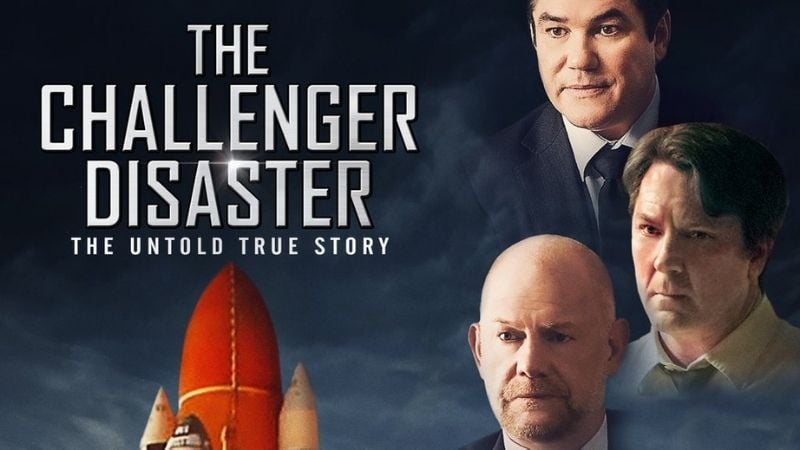 The night before the Challenger disaster in 1986, a hot-headed engineer leads a desperate race against the clock to stop the launch and the subsequent cover-up and whistleblowing.
Watch "The Challenger Disaster" on Pure Flix with a free trial today.
In The Blink of an Eye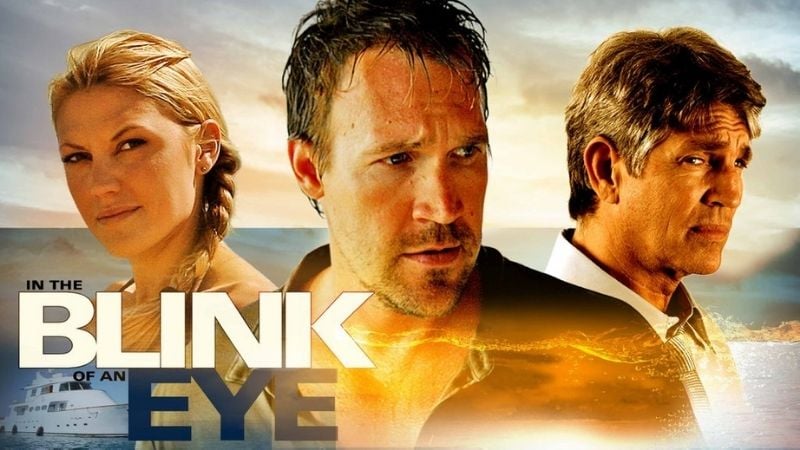 Stuck reliving the same nightmare day after day, a man discovers evidence of a worldwide event known in biblical prophecies as The Rapture.
Stream "In The Blink of an Eye" on Pure Flix right now.
Christian Action TV Shows
Sons of Thunder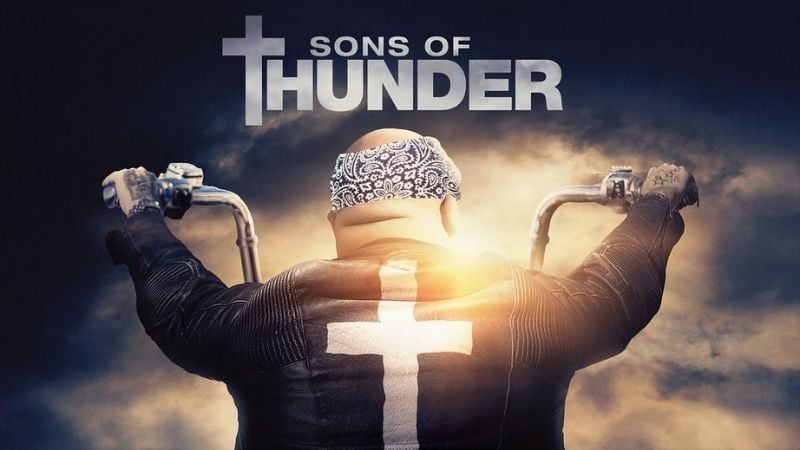 Combat vet Simon motorcycles across the country, working odd jobs, helping those God puts in his path, and trying to atone for past sins in a biker club. Parental Warning: Adult Situations.
Stream Season 1 of "Sons of Thunder," exclusively on Pure Flix right now.
Read Also: 3 Big Bible Lessons in 'Sons of Thunder' That Can Transform Your Faith
Sons of Thunder: Redemption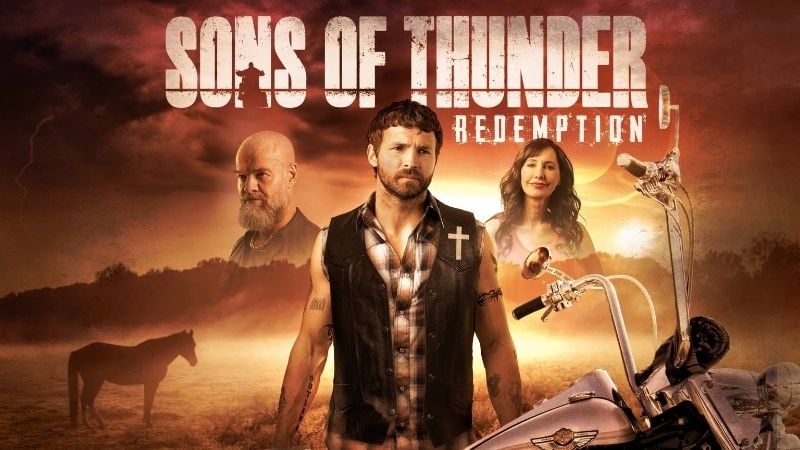 You've guessed it -- "Sons of Thunder: Redemption" continues the story after "Sons of Thunder." After being released from prison, a former biker gang member tracks down his ex-fiancé at a ranch on the brink of foreclosure to reconcile, but the biker gang that he betrayed isn't far behind him. This is a Pure Flix Original series you don't want to miss! (But be sure to binge the first season of this Christian action TV series mentioned above first!)
Stream "Sons of Thunder: Redemption" only on Pure Flix.
Vindication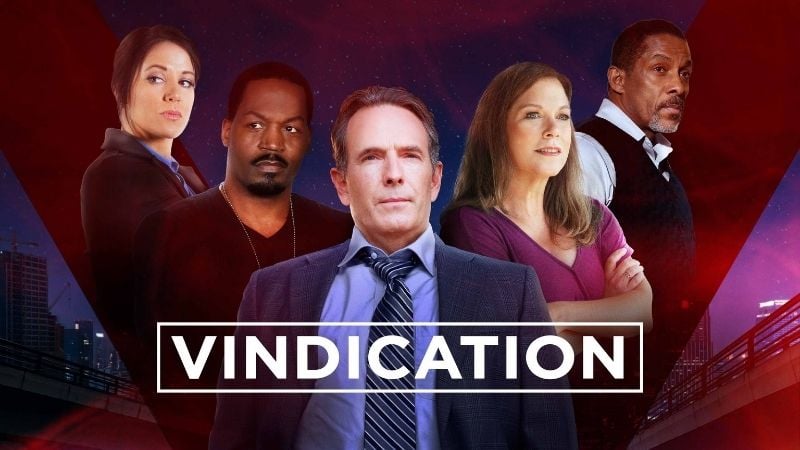 "Vindication" is a faith-based crime drama that follows the investigative work of Detective Gary Travis, played by Todd Terry. This twisted, gut wrenching, psychological crime thriller takes place in the Dallas suburbs, where not everything is as it seems. You'll be hooked on the crimes and investigations that Travis encounters, as well as the family drama he comes home to at the end of the work day.
Watch the Pure Flix Original series, "Vindication" seasons 1 and 2 now!
Read Also: 'Everything Changed': 'Vindication' Star on How Faith Has Transformed His Life
Ties That Bind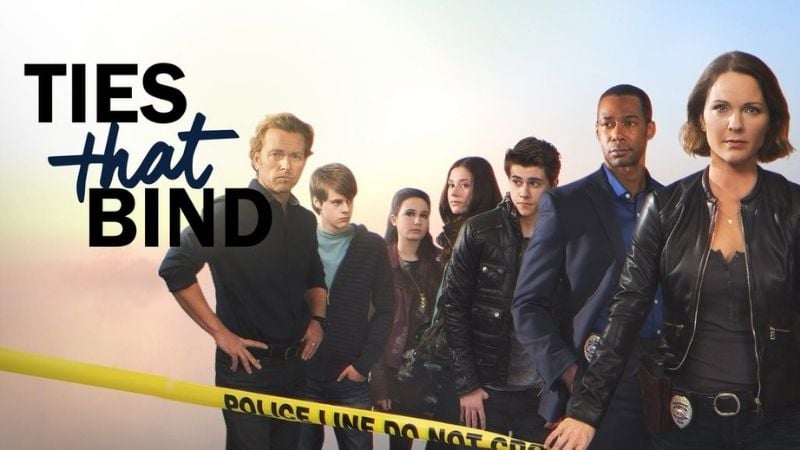 Hard-nosed detective Allison McLean is forced to step up when her brother is sent to prison, taking in his two teenage children. Parental Warning: Language, Violence, Mature Subjects.
Stream "Ties That Bind" on Pure Flix today.
King's Messengers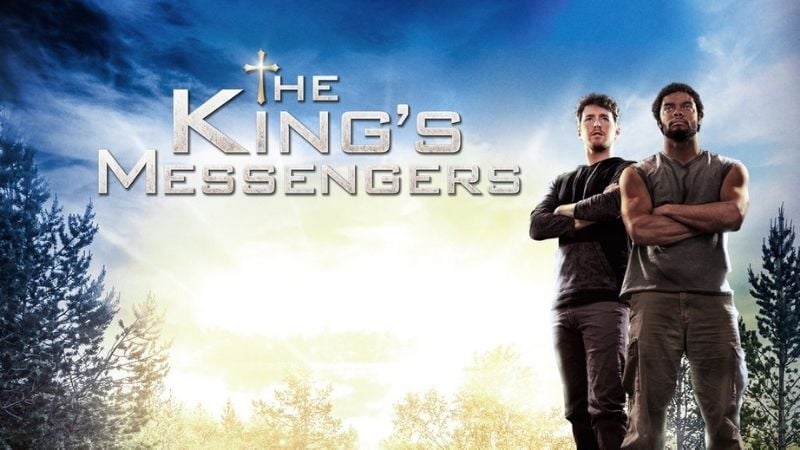 The King's Messengers is a mini-series about two refugees surviving in the fictional war-torn country of Zanora. Anwaar and David must learn to overcome their differences and work together to outsmart the dangerous Resistance Army.
Stream "King's Messengers" with a free trial to Pure Flix right now.
For thousands of Christian dramas, documentaries, educational films, and action packed movies, be sure to watch Pure Flix movies and television series. Sign-up for a free trial today. And don't forget to subscribe to the Pure Flix Insider email newsletter to get the lastest news on Pure Flix Originals & Exclusives.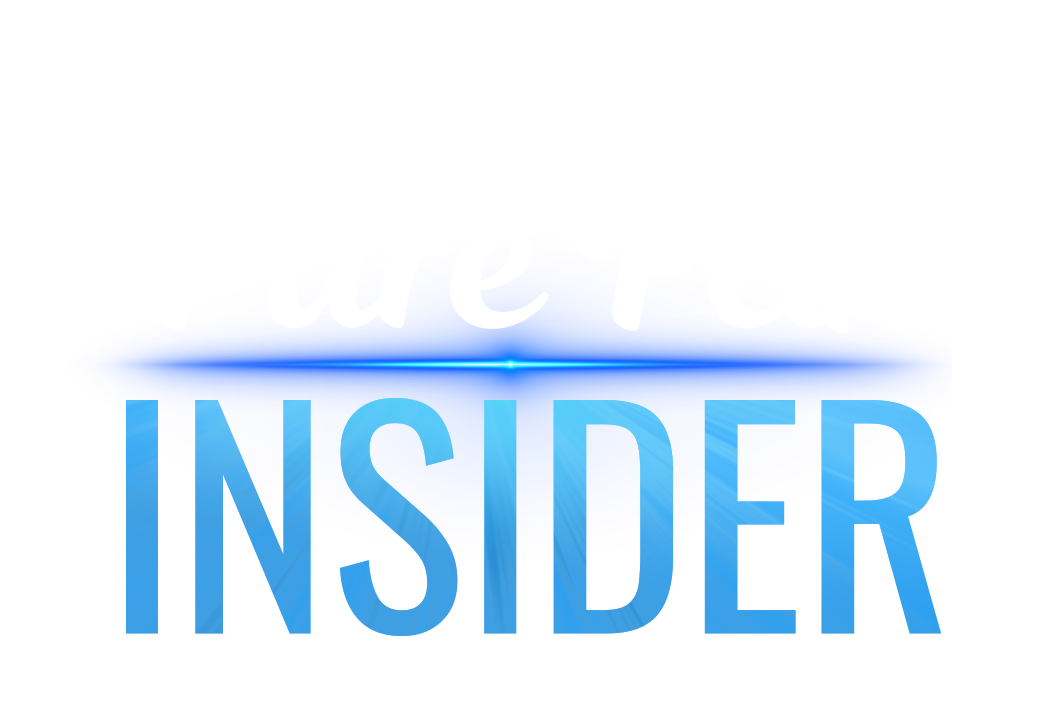 Pure Flix Editors
PureFlix.com is an online streaming service providing you and your family with clean and uplifting entertainment options. Here on Pure Flix Insider, you'll find articles on faith, parenting, and entertainment news. For more information, check out PureFlix.com and sign up for a free week trial.