It's that time of year when the warm sun and long days make you want to drive out to the beach, take a road trip or maybe even put a new stamp in your passport. While time away can't pay the bills, it can restore, inspire, and even draw you closer to God.
Traveling and taking vacations can be part of the biblical call to rest (see Exodus 33:14, Matthew 11:28 and Mark 6:31 among others). God can be calling you to take a trip that's out of your comfort zone in order to trust in Him more deeply. It can also be used as a time to spend more time in prayer with God, renewing our mind and body to His word.
Become an Insider and have the latest faith and entertainment news delivered straight to your email!
In the AFFIRM Original Film and Pure Flix Exclusive, "Sun Moon," Kelsey's travels broadens her horizons and opens her eyes to the culture, foods, language, sights and sounds of Taiwan. She uses her time in Taiwan as a way to reconnect to God, figuring out where He is calling her to in her next phase of life and who she is after enduring heartbreak.
Seeing a new place in the world opens our eyes to seeing just how wonderful and might our God truly is. Need more convincing? Here are nine ways packing your bags for a trip can be good for your soul.
1. Traveling teaches you about God's creativity.
No matter how far you go, when you take a trip you discover new cultures, food, sights, and people. These new sights and travels will broaden your horizons, widen your understanding of beauty and open your eyes to just how creative of an architect our God is.
2. Traveling pulls you out of your routine.
Let's face it - we humans all love our daily routines. Traveling pulls you out of that so you don't become complacent in that routine. Sleeping in a new bed and being on a new time zone are just a couple of ways that traveling disrupts what's normal. If you let them, these situations teach flexibility and trust - which is good for your soul and your brain health. They also help you practice learning to not grow complacent and to always be looking for God - even in the most routine situations.
Read Also: The Transformation of This 'Sun Moon' Character Will Inspire You to Trust God
3. Traveling offers perspective.
Though traveling can be expensive and stressful (TSA lines, highway gas stations, remembering to pack a phone charger), it teaches you what you need and what you don't need - whether you're the under-packer or the over-packer of the trip. Regardless of your end destination and how rich or poor the locale is, one of the benefits of traveling is that it opens your mind to what material goods you should hold on to and what you could actually live without.
4. Traveling inspires.
Whether you're looking at a glorious sunrise or evergreen mountains, new surroundings get your creative energy flowing and inspire you to think about God's purpose for your life and how you're going to pursue your God-given talents upon retuning home. It also gives you a chance to put things going on in your daily life in perspective, making you feel inspired to not be as stressed and anxious about things that were worrying you prior to your traveling.
5. Traveling stills your mind.
When you are on vacation, you actually have the luxury to stop, take the time and look at beauty found in nature that we often miss. This stopping is what you are called to do daily, whether on vacation or not, so you can actually "be still and know that he is God." Slowing down to take in our surroundings is good for our mind and soul.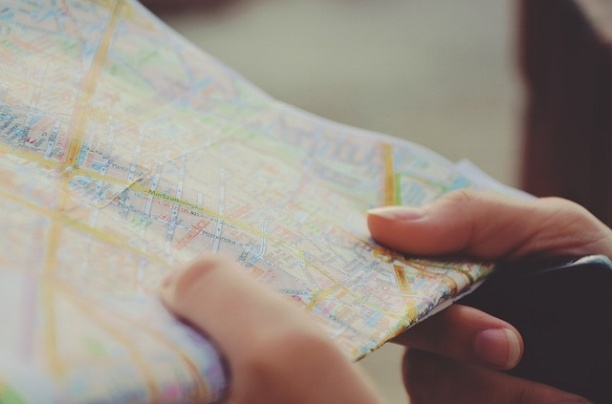 Read Also: 15 Comforting Bible Verses for Stress Relief
6. Traveling helps you love family and friends.
Not only does travel give you an appreciation for loved ones at home, it also rejuvenates you and makes you a better mother, father, sibling, or friend upon returning. By taking a trip together with a loved one, traveling can bond you in a way that's different than just doing daily life together. Overcoming adversaries in traveling - such as experiencing road blocks or needing to quickly change plans - together helps you grow closer to one another, in addition to providing memories to look back upon!
7. Traveling strengthens your commitment to Christ.
When you travel, your schedule is often not your usual routine - including your prayer routine. You have to try extra hard to make time for prayer, scripture readings, and church on Sunday. Traveling is a good test of commitment to our relationship with Our Lord; it isn't something to be feared, but embraced, for it makes our relationship with God stronger.
Read Also: Prayers & Bible Verses for All Seasons of Life
8. Traveling gives new opportunities to be Christ for others.
Though your trip may not be called a "mission trip," you can still make it your own little mission to show others the joy of the Christian life. Traveling is a good opportunity to meet new people - in fact, it's part of the experience of traveling! One benefit to this is being able to share Christ's light with others in this process. Remember, where ever you travel, you are called to be a light in the darkness.
9. Traveling is fun.
We often forget that Christianity isn't Christian without joy. We were not made to work all the time. Rather God wants us to enjoy and embrace real and holy leisure, so that we give ourselves the time and the space to contemplate his love and experience true joy.
That concludes our list of the benefits of traveling and why traveling is good for the soul. To satisfy all of your wonderlust, don't forget to watch "Sun Moon" exclusively on Pure Flix.