Have you ever wondered what God promises about the seasons? God created the earth, meaning He created the seasons as well – each must serve its own purpose. When we think about it, God designed not only the seasons in nature but in our personal lives too.
At one time or another, we go through a change in these seasons, just like Janie experiences in the new Pure Flix Original movie, "An Unlikely Angel." Janie is on the cusp of a new season in her life: becoming a mother. We watch her transition unfold as we get to know how she walks with God through this new season of life for her.
While there may be seasons of life that are hard or difficult, leaving us to question its purpose, we can always be assured God is working in us and will bring good out of every situation. When we wade the waters with Him at our side, we are sure to get through it.
FREE DOWNLOAD: PURE FLIX'S CHRISTIAN MOVIES THAT TEACH THE FRUIT OF THE SPIRIT
What does Ecclesiastes say about seasons?
Ecclesiastes 3:1-11 (NIV)
"There is a time for everything, and a season for every activity under the heavens: a time to be born and a time to die, a time to plant and a time to uproot, a time to kill and a time to heal, a time to tear down and a time to build, a time to weep and a time to laugh, a time to mourn and a time to dance, a time to scatter stones and a time to gather them, a time to embrace and a time to refrain from embracing, a time to search and a time to give up, a time to keep and a time to throw away, a time to tear and a time to mend, a time to be silent and a time to speak, a time to love and a time to hate, a time for war and a time for peace. What do workers gain from their toil? I have seen the burden God has laid on the human race. He has made everything beautiful in its time. He has also set eternity in the human heart; yet no one can fathom what God has done from beginning to end."
There are times when we might feel overwhelmed to do everything, all at once. Ecclesiastes reminds us to slow down, to enjoy the time it takes to go through each phase of life as it comes and to not rush it.
Lord, thank You for our lives. Thank You for guiding us and bringing purpose into this season of life. We know You've designed a purpose for every human life. Regardless of what comes our way, we will enjoy this life as fully as we can. Let us allow Your Spirit to work in our lives, giving us wisdom to know wherever You're calling us and understanding that everything You bring us to is good. Amen.
What do the seasons of your life mean?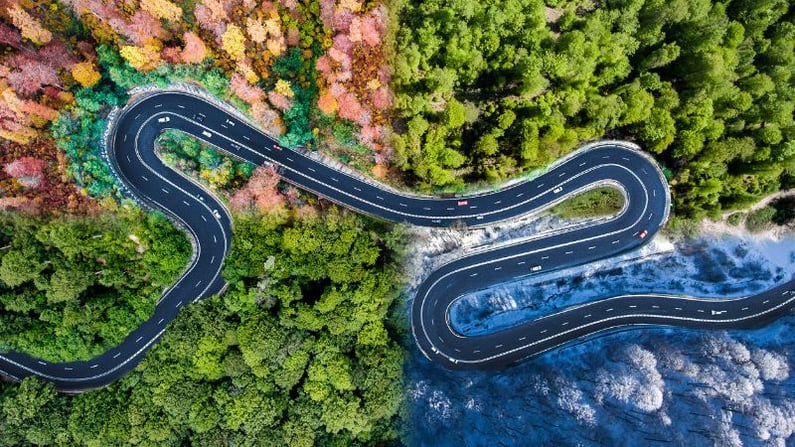 The harder seasons of life make the good seasons that much more joyful and sweet.
We can relate the seasons of life to the seasons we see in nature. Spring, when new seeds are planted and regrowth of annuals occurs, can correspond to a season of spiritual renewal and refreshment. We can even do a little "spring cleaning" of our souls in this time as well.
Summer is the warmest time of the year, with the longest days and the hottest temperatures. We might experience seasons of spiritual dryness or seasons that may seem to stretch out forever with no end in sight, but we must keep in mind that the rain will fall when God wills it.
Fall marks the transition from summer to winter, where temperatures drop, days get shorter and the leaves turn color. We can experience seasons of transition as well, where we recognize that we're changing, turning over a new leaf and entering a new venture in our life.
Winter marks the death of the leaves, the coldest temperatures we'll see and the shortest days of the year. God might be calling us to a season of dying to ourselves, shedding a layer or reconciling from a past sin so we can become pure again, like white snow.
What Does God Promise About the Seasons?
What season of life do you feel you are currently in or being called to? Here are some Bible verses that can help us understand and get through the different seasons of life.
Psalm 1:3 (NIV)
"He is like a tree planted by streams of water that yields its fruit in its season, and its leaf does not wither. In all that he does, he prospers."
Here's a short prayer you can say in times when you need patience and reassurance that God is with you:
Lord, I come to you asking for patience. I know that Your timing is perfect, that every season has its purpose. While I may not understand what You're working towards in my life at this moment, I trust in You and continue to walk in this life with Your guidance forever in front of me. Amen.
READ ALSO: 5 POWERFUL PRAYERS FOR HEART CHANGE AND LIFE TRANSFORMATION
John 15: 1-2 (NIV)
"I am the true vine, and my Father is the gardener. He cuts off every branch in me that bears no fruit, while every branch that does bear fruit he prunes so that it will be even more fruitful."
Here is a prayer to help remember that sometimes we need to cut off the bad in order to reap the good:
Lord, thank you for the work you do in me every day. I know that, just like the vines in the garden, I go through seasons where I need pruning, and seasons where I bear fruit. A each season draws me closer to you, help me to grow so that I can continue to be fruitful for the good of your Kingdom. Amen.
Acts 1:7 (NIV)
"He said to them: 'It is not for you to know the times or dates the Father has set by his own authority.'''
Here is a prayer to trust in God's authority:
Lord, Your will is greater than mine. Allow me to let go of my own timeline, where I believe I set the pace and trust in Yours. I relinquish the power of the driver's seat to You. May I have the obedience to follow Your path and plans and resist the urge to write my own. Amen.
Genesis 8:22 (NIV)
"As long as the earth endures, seedtime and harvest, cold and heat, summer and winter, day and night will never cease."
Even in Genesis do we have evidence that shows seasons were there since the beginning of time. Everything God designs is for a purpose, including the seasons of life.
Lord, You made the seasons from the very beginning. The change of seasons has always been a part of Your promise - that they will never cease. We know when seasons in our own lives come and go, it is for Your good. Thank You for the beauty of the seasons we are are able to witness them both in nature and in our own lives. Amen.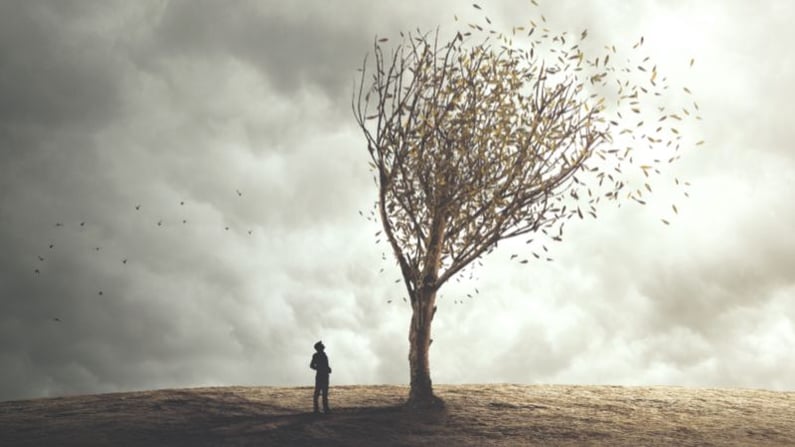 READ ALSO: 38 POWERFUL BIBLE VERSES FOR OVERCOMING LIFE'S STRUGGLES
Isaiah 43:18-19 (NIV)
"Forget the former things; do not dwell on the past. See, I am doing a new thing! Now it springs up; do you not perceive it? I am making a way in the wilderness and streams in the wasteland."
Finally, here is a prayer of promise:
Lord, You make beautiful things out of dust. After every winter, there comes a spring, dwelling with new life and new fruit, just as you promised. Help me to remember, when I am going through a season of shedding old skin, that, with You, I shall be renewed. Amen.
We pray that these bible verses and prayers are able to touch you, in whatever season of life you may be going through right now. And don't forget to stream "An Unlikely Angel" right here on Pure Flix.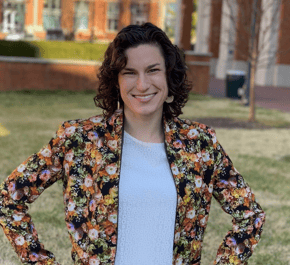 Marissa Zimmet
I was born and raised just across the bay from Tampa, Florida (Go, Lightning!) and attended college at ECU in Greenville, North Carolina. I am a devout Catholic and am active in my parish in Charlotte, North Carolina. Outside of work, I love to run, hike, watch movies and hockey, and spend time with my dog, Rose, and my cat, Toasty, who are both rescues.