The scriptures are filled with instructive Bible verses about husbands, wives and marriage — verses that can help us learn and grow, while discerning the knowledge needed to discover marital bliss. These scriptures tells us what God believes about love and the importance of honoring one's marriage.
Want to dive deeper into Pure Flix Originals? Subscribe to the Pure Flix Insider email newsletter
Bible Verses About Husbands
Ephesians 5:28 (NIV)
In this same way, husbands ought to love their wives as their own bodies. He who loves his wife loves himself.
God commands men to love their wives as their own bodies, noting in Ephesians 5:28 that a man who shows love for his wife also clearly loves himself. This is a powerful Bible verse about love and marriage.
Ephesians 5:25 (NIV)
Husbands, love your wives, just as Christ loved the church and gave himself up for her
Ephesians 5 discusses quite a bit about husbands, wives and love. Marriage is so important that husbands are told to love their wives as Jesus loved the church. That's a tall order — and an important message.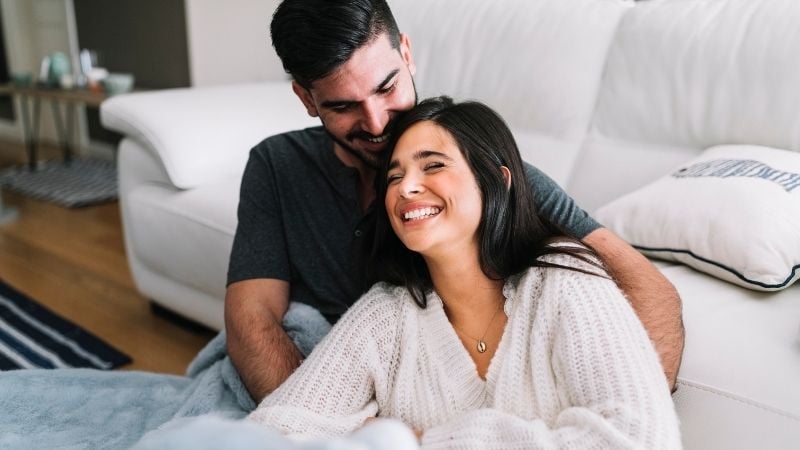 Proverbs 15:1 (NIV)
A gentle answer turns away wrath, but a harsh word stirs up anger.
Bible verses about marriage and love make it clear that husbands should respect their wives and vice versa. When conflict arises, use "soft" answers and responses to avoid angry fights and harsh rebukes.
READ ALSO: 10 Bible Verses That Can Help Heal – And Save – Your Marriage
Ephesians 4:2 (NIV)
Be completely humble and gentle; be patient, bearing with one another in love.
Have patience with one another. When it comes to Bible verses about husbands, wives and general kindness, this verse has much to teach us about having patience for one another.
Matthew 19:6 (NIV)
So they are no longer two, but one flesh. Therefore what God has joined together, let no one separate.
Men and women, alike, must remember the importance of marriage. Among Bible verses about husbands, this one reminds us all that a man and woman are joined together in matrimony and that the bond is so honored that no person should ever step in to separate it.
Proverbs 19:14 (NIV)
Houses and wealth are inherited from parents, but a prudent wife is from the Lord.
Husbands should remember that a good wife is a gift from God, and should be thankful to the Almighty for her.
Ephesians 6:4 (NIV)
Fathers, do not exasperate your children; instead, bring them up in the training and instruction of the Lord.
It's important to explore fatherhood when discussing Bible verses about husbands. The Bible calls men to be good fathers who do not provoke anger in their children. Meanwhile, bringing kids up with the Lord at the center of their lives is essential.
1 Thessalonians 4:4 (NIV)
that each of you should learn to control your own body in a way that is holy and honorable,
Men and women should honor their bodies, as Bible verses about husbands, wives and self-respect make this reality more than clear.
Ecclesiastes 9:9 (NIV)
Enjoy life with your wife, whom you love, all the days of this meaningless life that God has given you under the sun—all your meaningless days. For this is your lot in life and in your toilsome labor under the sun.
Husbands should live in joy with their wives. This is a simple message that should be embraced by all married couples. Even when difficulties strike, joy should abound.
READ ALSO: 29 Bible Verses About Wives, Marriage and Love
1 Corinthians 7:10-11 (NIV)
To the married I give this command (not I, but the Lord): A wife must not separate from her husband. But if she does, she must remain unmarried or else be reconciled to her husband. And a husband must not divorce his wife.
Marriage matters to God. This Bible verse about husband and wives makes it clear that married couples are meant to stay together and build a lifelong commitment.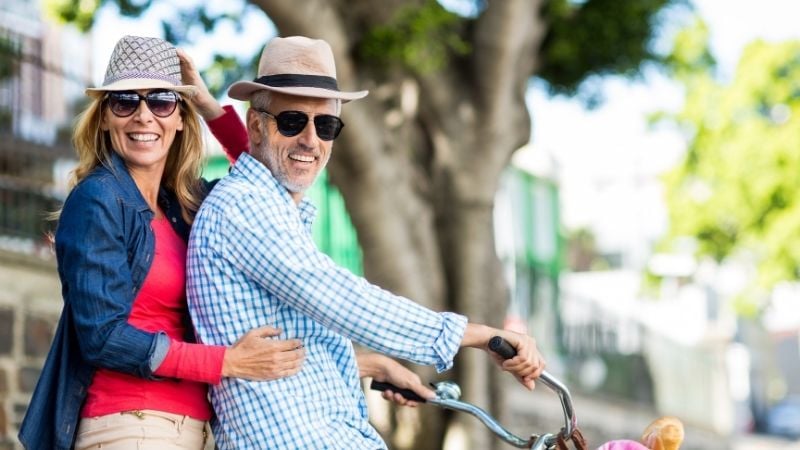 1 Peter 4:8 (NIV)
Above all, love each other deeply, because love covers over a multitude of sins.
It's essential to remember in a marriage that love can and should transcend all else. Husbands and wives should be sure to cover one another in love.
Colossians 3:13-14 (NIV)
Bear with each other and forgive one another if any of you has a grievance against someone. Forgive as the Lord forgave you. And over all these virtues put on love, which binds them all together in perfect unity.
Anyone who is married knows the importance of forgiveness to keeping a healthy relationship. Bible verses about husbands, wives and love remind us that it is essential to forgive one another after arguments and other infractions.
1 Corinthians 13:4-5 (NIV)
Love is patient, love is kind. It does not envy, it does not boast, it is not proud. It does not dishonor others, it is not self-seeking, it is not easily angered, it keeps no record of wrongs.
Love is always the answer — and it is certainly the key to a healthy and lasting marriage. 1 Corinthians 13 reminds us of the true power of charity and love.
Ephesians 4:26 (NIV)
In your anger do not sin: Do not let the sun go down while you are still angry,
If a fight unfolds within a marriage (or at any other point in life) it's essential not to allow the sun to go down while you're still angry. Among Bible verses about husbands and wives, this one seems quite important. Always work to talk things out.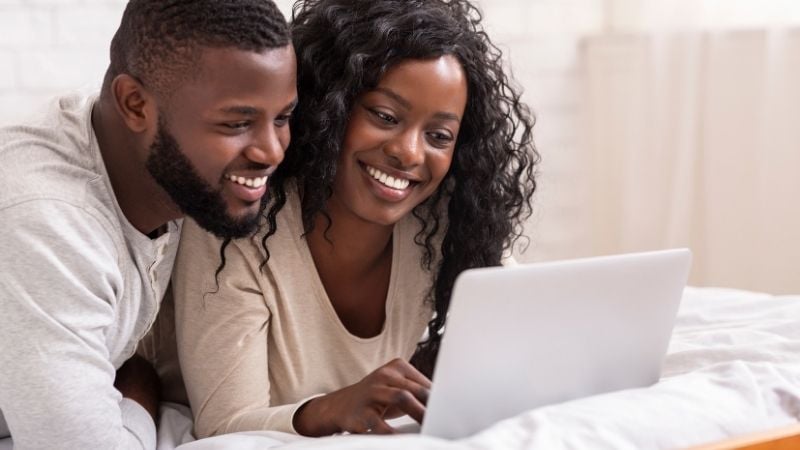 Hebrews 13:4 (NIV)
Marriage should be honored by all, and the marriage bed kept pure, for God will judge the adulterer and all the sexually immoral.
Men should honor their wives. This, too, is one of the most important Bible verses about husbands. It is an essential reminder and point of guidance.
1 Corinthians 16:14 (NIV)
Do everything in love.
Even when relationships get tough, it's important to do everything with and in love. When you act with love, it can only help your relationship grow.
Genesis 2:24 (NIV)
That is why a man leaves his father and mother and is united to his wife, and they become one flesh.
The Bible repeatedly discusses the importance of a man leaving his mother and father and joining his wife. Among Bible verses about husbands, this is one of the most important, as it sets the stage for the creation of a new family unit.
Ephesians 5:31 (NIV)
For this reason a man will leave his father and mother and be united to his wife, and the two will become one flesh.
Ephesians 5:31 builds upon the message in Genesis 2:24, corroborating that a man and wife become "one flesh."
READ ALSO: 4 Inspirational Movies That Could Help Your Marriage
Mark 10:7 (NIV)
For this reason a man will leave his father and mother and be united to his wife
This verse, again, reiterates the essential importance of marital unity. But it's also one of the Bible verses about husbands that reminds men of the importance of making their wife the priority.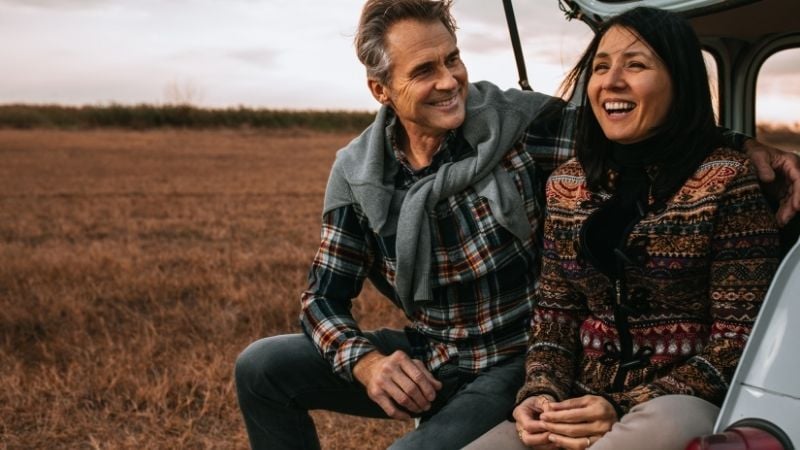 Ephesians 5:1 (NIV)
Follow God's example, therefore, as dearly loved children
The best way for a husband to be successful in a marriage is to be a true follower of God — to seek the Lord's plans and to live out the destiny God has set for him.
1 Peter 3:8, (NIV)
Finally, all of you, be like-minded, be sympathetic, love one another, be compassionate and humble.
Bible verses about husbands remind men to not only show love, but to also show compassion for their wives. Even amid difficult circumstances, this call is clear and essential. Considering that a man and wife join in true unity, compassion is a tie that can only heal divisions.
Matthew 5:32 (NIV)
But I tell you that anyone who divorces his wife, except for sexual immorality, makes her the victim of adultery, and anyone who marries a divorced woman commits adultery.
God is not a fan of divorce nor is He a fan of sexual immorality. This Bible verse about husbands and wives discusses the importance of keeping a relationship together.
You can get more biblical inspiration about love and marriage here and also by downloading the Pure Flix Hopeless Romantic Movie Guide to help you pick your next date night movie.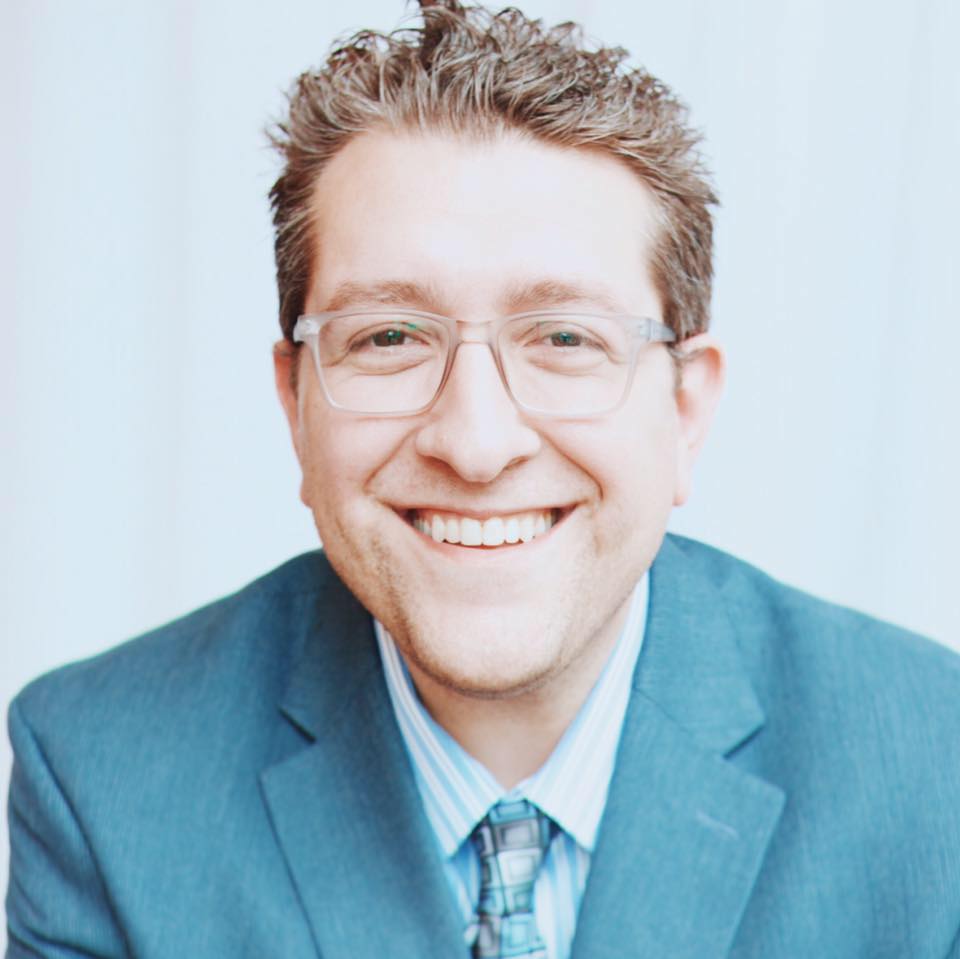 Billy Hallowell
Billy Hallowell has been working in journalism and media for more than a decade. His writings have appeared in Deseret News, TheBlaze, Human Events, Mediaite and on FoxNews.com, among other outlets. Hallowell has a B.A. in journalism and broadcasting from the College of Mount Saint Vincent in Riverdale, New York and an M.S. in social research from Hunter College in Manhattan, New York.