Whether you're on your first date or you've been married for years, there's nothing like enjoying a romantic comedy movie on a date night. But when the inevitable question of "What should we watch?" comes up, this faith-filled romantic comedies are perfect options for when you're both left with blank stares.
WANT MORE MOVIE RECOMMENDATIONS? SIGN UP FOR THE PURE FLIX INSIDER EMAIL NEWSLETTER
We've put together some of the best Christian romance movies currently streaming on Pure Flix right now. Don't have a membership? Sign up for a free trial and start streaming these Christian romantic comedies today.
4 New Romantic Comedies For Your Next Date Night
1. Heaven Sent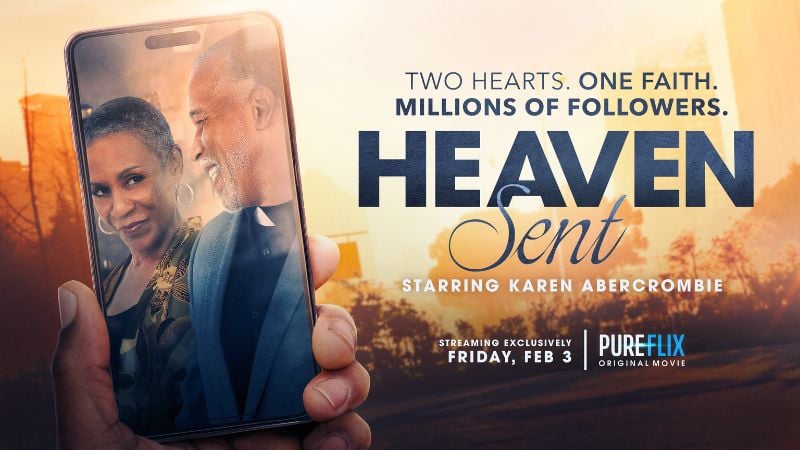 Starring Karen Abercrombie, Elise, a grandmother hurt by her past, and Patrick, a widowed pastor, have closed the door on love. But with faith and a little help from technology, will their live-streamed romance find a way?
"Heaven Sent" has many layers – as we see storylines interconnect and overlap to form a beautiful mosaic showing relationships at all different stages: young and new love, established love that's currently experiencing some conflict and new love that's blossoming after healing from past experiences. While showing beautiful and healing storylines, you get to laugh with and love the characters you meet along the way!
The Pure Flix Original romantic comedy "Heaven Sent" is perfect for your next date night! Start streaming "Heaven Sent" February 3 on Pure Flix.
Download Now: Get Pure Flix's Christian Romance Movie Guide
2. Love's Last Resort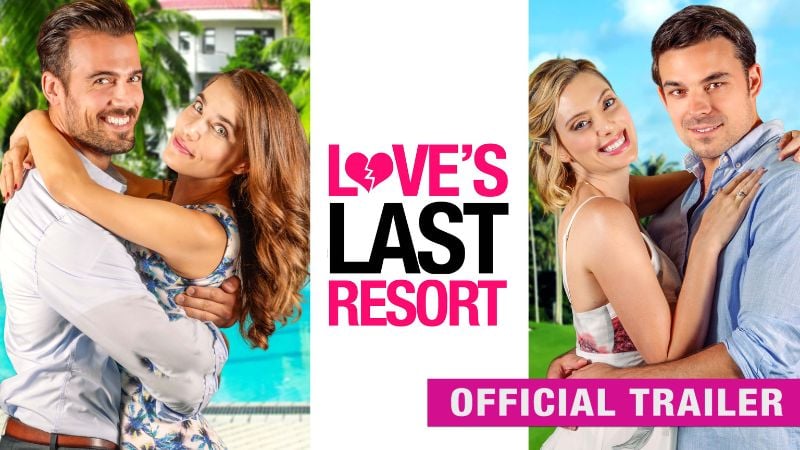 Eric and Chloe have been together for many years - through many ups and downs. Chloe is sure Eric is going to propose any day now. But after an unforseen turn of events, Chlose dumps Eric. A few months after their breakup, Eric shows back up in her life only to tell her some news: he's getting married! To lick her wounds, Chloe takes a vacation only to find him getting married at the same resort! Convinced he's making a huge mistake, Chloe recruits the handsome resort manager, Hunter, to pose as her fake boyfriend as she spies on her ex and his newfound love.
Watch the hilarious romantic comedy with just the perfect amount of 80's pop culture references, "Love's Last Resort," available on Pure Flix.
3. Flowers & Honey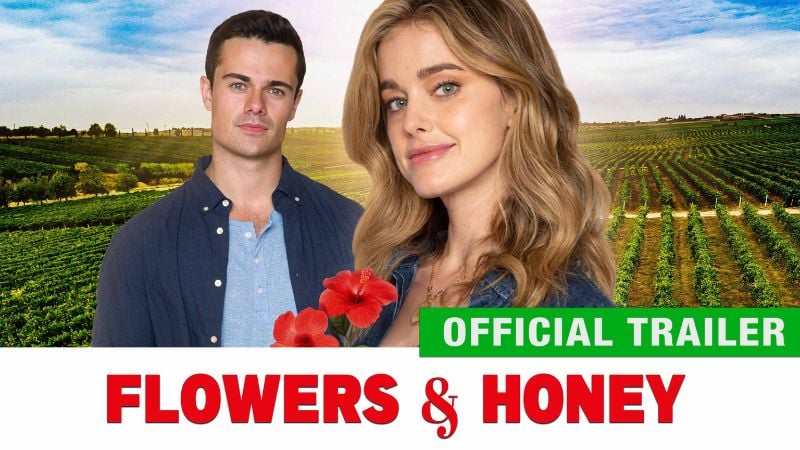 Florist Sarah's life drastically changes when her aunt dies and Sarah inherits the ranch. Sarah used to visit the ranch as a child and loves it, but she's not sure she wants to give up the city life for the country. With the help of her new neighbor, beekeeper Hank, she tackles the land and grows closer and closer to him. Does she still want to return to her boyfriend and the flower shop in Los Angeles?
Grab some popcorn for the fun romantic comedy, "Flowers & Honey," now available on Pure Flix!
4. The Love Letter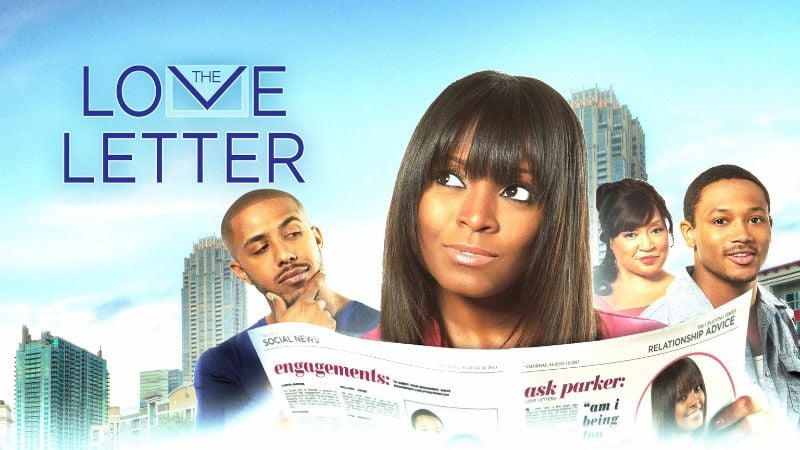 Established entertainment columnist Parker is too busy with her career for romance. She begins to re-evaluate her platonic feelings towards her sports-fanatic best friend Aaron, whom she's known since they were small children, when she learns he's getting married to his girlfriend. Meanwhile, her meddling mother tries to set her up with any available bachelor she knows. This charming romantic comedy is all about balancing friendship and love.
Starring Keshia Knight Pulliam, "The Love Letter" is one of those romantic comedies for date ight that's perfect for every sports-loving couple! Watch "The Love Letter" today on Pure Flix.
Classic Date Night Movies
5. Love On The Rock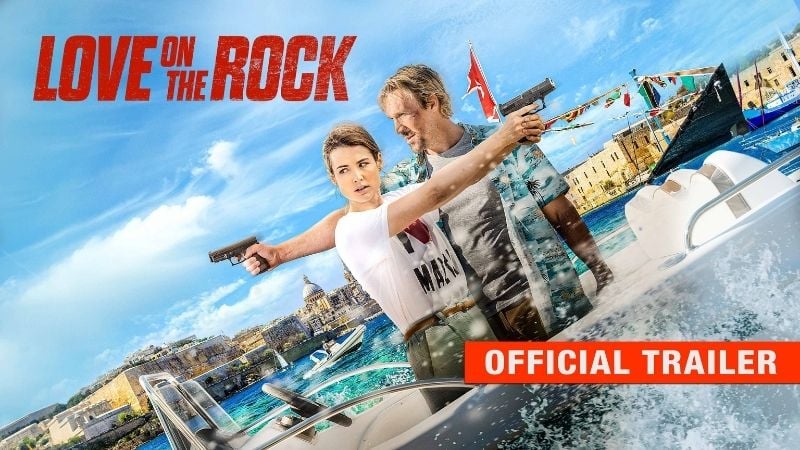 Colton Riggs is a burned-out former tough cop from the Midwest. His new retirement lifestyle consist of almost exclusively Maltese charter-boating. But his retirement gets turned upside-down when he suddenly finds himself catapulted into a web of high-stakes international espionage. This romantic comedy, under disguise as an action adventure movie, is the perfect fit for the adventurous couple!
Watch "Love On The Rock" by becoming a Pure Flix member today.
Read Also: 29 Bible Verses About Wives, Marriage and Love
6. Love Is On The Air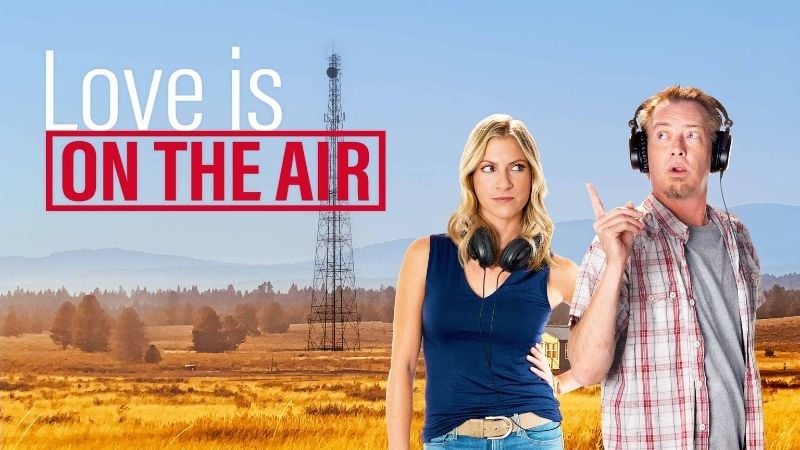 Shock Jock Adam Smasher is on the fast track to fame and fortune, until his deal of a lifetime falls through, his car breaks down, and he is stranded in the middle of nowhere. He turns to small-town radio host Eve Cassidy and her show "Heart Smart" as he tries to reinvent himself and his career. Now the relationship expert Eve must actually risk falling in love herself, if Adam must drop his angry facade and share his real story. This romantic comedy shows that opposites can attract - if they allow themselves to fall in love.
Watch "Love Is On The Air" by becoming a Pure Flix member today.
7. Old-Fashioned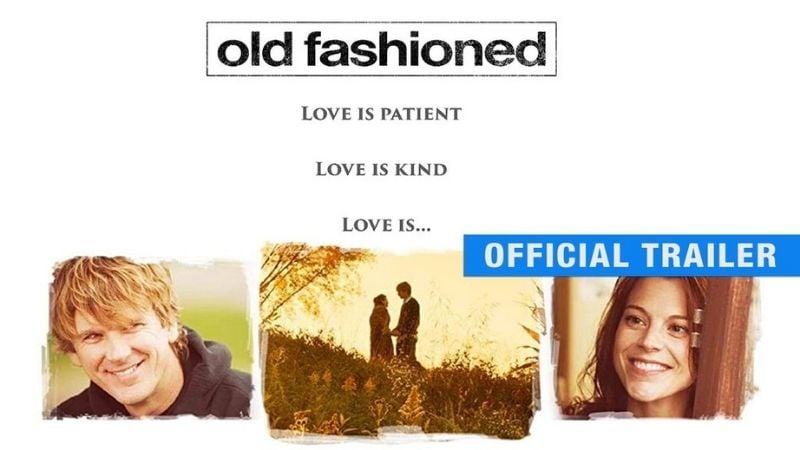 Clay, a reformed frat boy, holds himself to high moral standards when it comes to dating since finding his faith. When he falls for the free-spirited girl who moves into the apartment above his shop, they attempt the impossible: commit to a God-honoring relationship in a contemporary America. As pressures surround them in the world of modern dating, their relationship is tested. This movie comes with a discussion guide so you and your significant other can deepen your bond through conversation.
Watch "Old Fashioned" on Pure Flix right now.
Read Also: 10 Christian Love Movies For Valentine's Day And Beyond
8. Finding Normal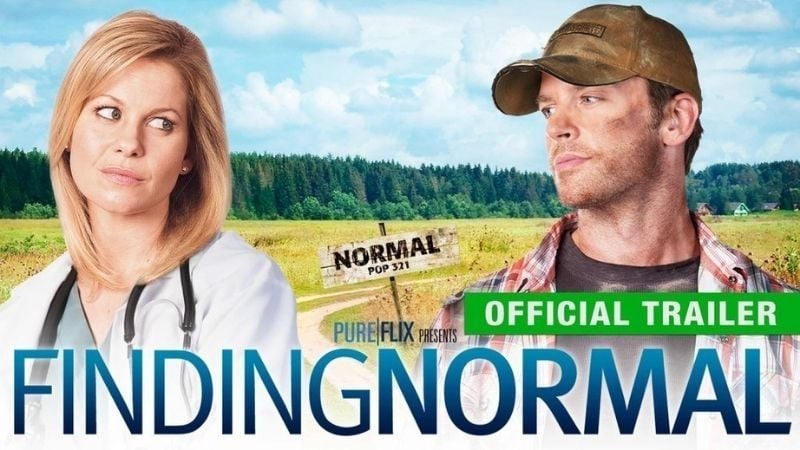 The only thing standing between Dr. Lisa Leland and the wedding of her dreams in the Hamptons is a 2,600-mile drive from Los Angeles to New York. However, a run-in with the law outside of Normal, North Carolina leaves Dr. Leland with a choice: Jail or community service. While serving her sentence of community service, Lisa's world turns upside down after meeting the man of her dreams. The question is, will she say in the small town to be with him or go back to big-city life?
Watch "Finding Normal" on Pure Flix right now. Need a trial? Sign-Up for a free trial here!
9. How To Train Your Husband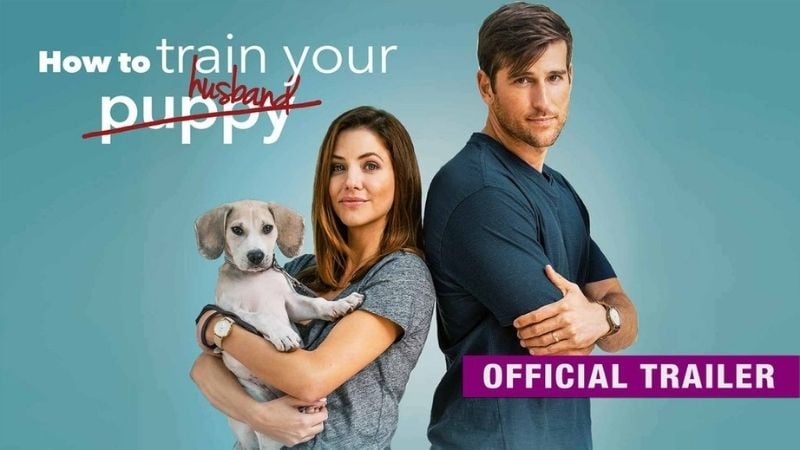 Marriage therapist, Jillian knows exactly how to help other people handle their relationships. The only one she can't fix is her own. When a friend suggests using a puppy as a ... model, per say ... Jillian takes her up on the recommendation. Focusing on how to change her husband, Jillian attempts to fix her own marriage while keeping up the facade with her clients that nothing has changed.
Watch "How To Train Your Husband" on Pure Flix right now.
10. Me Again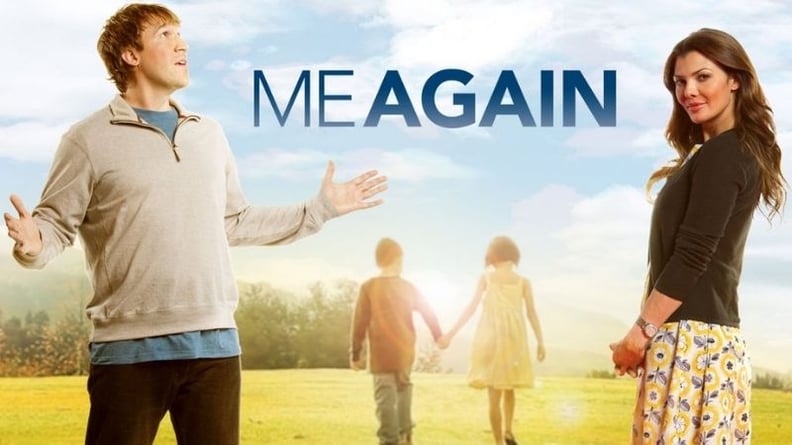 Be careful what you pray for. Frustrated, deeply dissatisfied, and burned-out, Pastor Chaplin prays to God for a different life. Much to his consternation, and in resemblance to his favorite TV show, his "request" is granted. Now he finds himself living the lives of many others, all living in his town, and wishing this nightmare would end.
Watch "Me Again" on Pure Flix right now.
11. Scents & Sensibility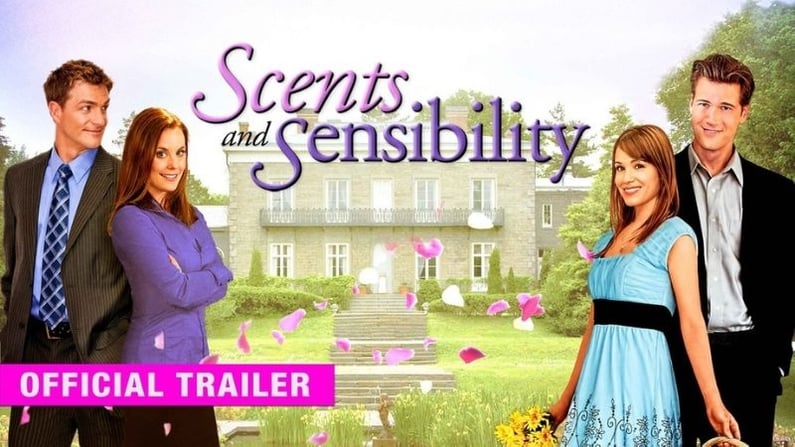 Two sisters have the perfect life of privilege luxury - until their father is put in jail. Disgraced by association, they must make it on their own way in the world - both in love and in life. Elinor becomes a cleaner in a spa. Marianne works for a marketing company. But they discover their true calling in a bottle of homemade lotion. Will their own business venture be as successful as their father's?
Watch the trailer for "Scents & Sensibility" on Pure Flix right now. Sign up for a free trial here!
12. The Town That Came A Courtin'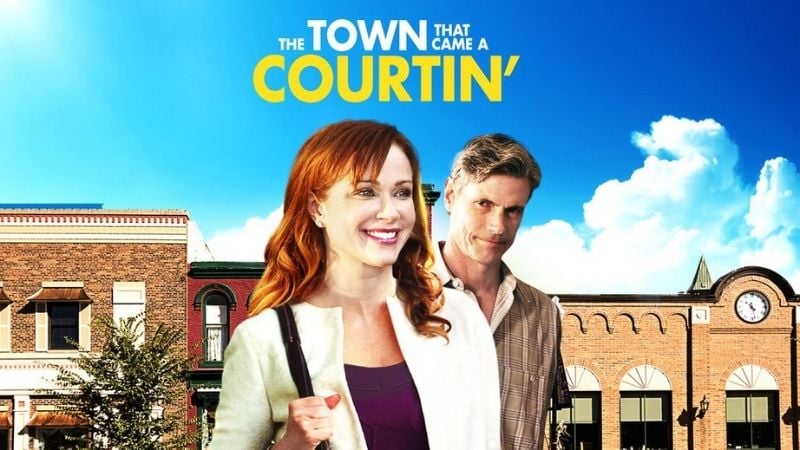 Obituary-writer-turned-author Abby is used to making up quirky, charming characters for her books, but in Bliss those characters have sprung to life, and Abby is fantasizing about moving right in. While visiting a Mississippi town for a book tour, Abbu finds romance with the widowed mayor.
Watch "The Town That Came A Courtin'" on Pure Flix right now.
That rounds our list of romantic comedies for date night. Be sure to check out the thousands of faith-centered and family-friendly television shows and movies available on Pure Flix. You can get a free trial here. And don't miss our Christian Romance Movie Guide that includes guided conversation for you and your partner.
Justina Miller
Justina Miller grew up as a full time musician in a band with her sister. At eighteen she took her creativity to a University setting where she studied poetry at George Mason University and Oxford University in England. After college, Justina worked in campus ministry leadership with FOCUS at Vanderbilt University. There, she mentored students while fundraising her entire salary.
Justina went on to volunteer at an orphanage in India, and came back to the states to run conferences for FOCUS. In 2012, she returned to her musical roots to perform in DC as a jazz singer and maintained freelance writing gigs for columns, copywriting, screenplays, and ghostwriting for a major publication.
Recently, Justina has settled in New York City where she performs in local venues, continues to freelance, and runs crowdfunding, email marketing, and social media management for the Chiaroscuro Foundation.