The Bible shares the greatest love story of all time: The love that God has for His people and how He sacrificed His one and only son so we could have eternal salvation. It should come as no surprise, then, that the Bible is packed with verses about love.
Here are some of the most powerful Bible verses about love, just in time for Valentine's Day. But these verses about love transcend romantic love and can be applied to all areas of our lives.
Read Also: 5 Romantic Comedies For Date Night
Bible Verses About Love
1 CORINTHIANS 13:4-7 (NIV)
"Love is patient, love is kind.It does not envy, it does not boast, it is not proud. It does not dishonor others, it is not self-seeking, it is not easily angered, it keeps no record of wrongs. Love does not delight in evil but rejoices with the truth. It always protects, always trusts, always hopes, always perseveres."
The discussion about love in 1 Corinthians is a well-known fixture at many weddings. This Bible verse about love reminds us that love requires kindness and selflessness. Keep this verse in mind the next time you get into a disagreement with someone you love.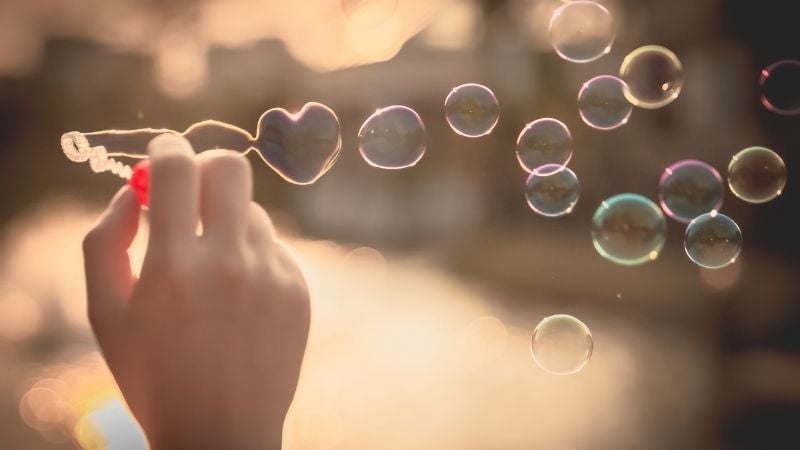 ROMANS 13:8 (NIV)
"Let no debt remain outstanding, except the continuing debt to love one another, for whoever loves others has fulfilled the law."
When we think about love, we might think about feel-good moments. And that's great, but the Bible also describes love as the most essential element of fulfilling God's law. Through Bible verses about love, Jesus calls us to love God and love others. Love is something that must persist, as the scriptures tell us.
Read Also: 10 Christian Love Movies For Valentine's Day And Beyond
Bonus Bible Verses About Love
Proverbs 3:3-4 (NIV)
"Let love and faithfulness never leave you; bind them around your neck, write them on the tablet of your heart. Then you will win favor and a good name in the sight of God and man."
This Bible verse about love from Proverbs calls us to hold these values closely and to honor them daily. Faithfulness is about trust and loyalty - not only to God but to those we love on earth. Without trust and loyalty, love is empty and fleeting. That's not the kind of love that God calls us to.
1 John 4:19 (NIV)
"We love because he first loved us."
At the basis of all things, we love because God loves us. His love is unconditional and enduring and will never fail. Remember this powerful Bible verse about love the next time you are tested or unsure.
Download Now: The Hopeless Romantic Movie Guide
BIBLE VERSES ABOUT Love And Marriage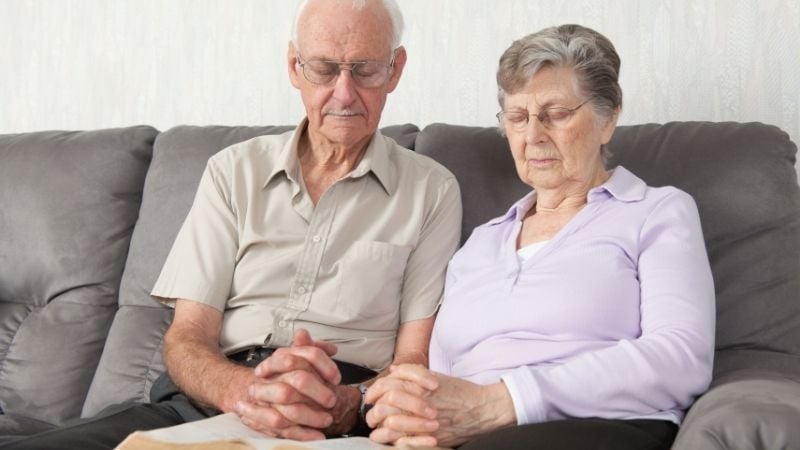 EPHESIANS 5:28 (NIV)
"Husbands ought to love their wives as their own bodies. He who loves his wife loves himself."
Husbands and wives are called to treat one another with love and respect. Ephesians 5:28 implores husbands to treat wives with a truly deep and profound love. It's one of the best Bible verses about love and marriage.
MARK 10:9 (NIV)
"Therefore what God has joined together, let no one separate."
Mark 10:9 offers a powerful message about marriage: it is God-ordained and one of the most powerful relationships imaginable. This Bible verse about love speaks to this importance, by calling on every human being to respect marriage vows.
Bonus Bible Verses About Love And Marriage
Ecclesiastes 4:9 (NIV)
"Two are better than one, because they have a good return for their labor: If either of them falls down, one can help the other up. But pity anyone who falls and has no one to help them up."
The book of Ecclesiastes was written by Solomon - a faithful man who lost his way and dishonored God through the choices he made. This book is full of Solomon's observations about life - to include the powerful realization that "two are better than one." For Solomon, and us, the takeaway is clear: We need fellowship, partnerships and encouragement from other believers on earth to remain faithful to God and to one another.
Bible Verses About LOVE AND FORGIVENESS

COLOSSIANS 3:13-14 (NIV)
"Bear with each other and forgive one another if any of you has a grievance against someone. Forgive as the Lord forgave you. And over all these virtues put on love, which binds them all together in perfect unity."
Bible verses about love and marriage remind us of the importance of forgiveness — something much needed in friendship and matrimony.
Bonus Bible Verses About Love And Forgiveness
Mark 11:25 (NIV)
"And when you stand praying, if you hold anything against anyone, forgive them, so that your Father in heaven may forgive you your sins."
This powerful Bible verse about love and forgiveness reminds us that we cannot receive forgiveness until we have forgiven others. Jesus loved and forgave the very people who wrongly judged Him and sentenced Him to be strung on the cross. One of His last acts on earth was to forgive and if we are to be like Jesus, we must also forgive.
Romans 3:23 (NIV)
"For all have sinned and fall short of the glory of God."
The truth is that we all fall short of the impossible goal of being like Jesus. We are all sinners but we are all worthy of love and forgiveness. This Bible verse about love reminds us to be gracious and humble and to remember that we too are only human.
We hope you enjoyed this list of Bible verses about love and marriage. Be sure to check out our Christian Romance Movie Guide for more wonderful titles you can stream right now with a free trial to Pure Flix.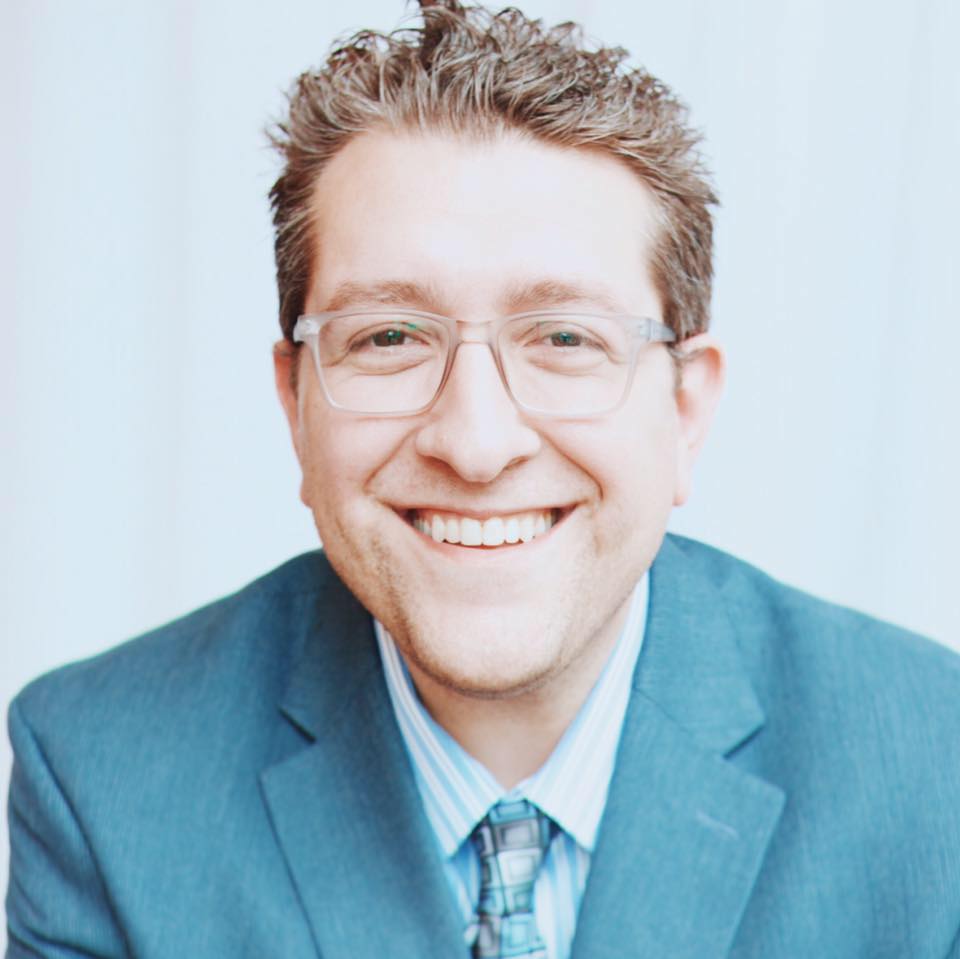 Billy Hallowell
Billy Hallowell has been working in journalism and media for more than a decade. His writings have appeared in Deseret News, TheBlaze, Human Events, Mediaite and on FoxNews.com, among other outlets. Hallowell has a B.A. in journalism and broadcasting from the College of Mount Saint Vincent in Riverdale, New York and an M.S. in social research from Hunter College in Manhattan, New York.