Heaven is among the many themes Christians discuss and observe as they read through the Old and New Testaments, with Bible verses about going to heaven and Bible verses about heaven frequently appearing in these life-altering texts.The topic of the afterlife has captivated human beings for millennia, with the Bible offering timeless truths about heaven, what happens after we die and the essential nature of the gospel.
Subscribe to the Pure Flix Insider newsletter for the latest faith & entertainment news
These themes are also tackled in feature films like "Heaven Is For Real," which is coming back to stream on Pure Flix this September.
Based on the true story about a pastor whose 4-year-old son, Colton, almost died during an emergency appendectomy operation, "Heaven Is For Real" covers the boy's purported real-life journey of visiting heaven and meeting Jesus during the harrowing ordeal.
As Christians, we're called to believe in heaven, that it is not just a concept we're taught to cause fear in our lives. Christ's sacrifice on the cross gave us the chance of salvation and be reunited with God in heaven for eternal life. While it's a concept that takes a lot of faith to trust in, Colton's visions are what convinced his parents to truly believe in heaven.
Now, let's explore some powerful Bible verses about heaven:
Bible Verses about Going to Heaven
Genesis 1:1 (NIV)
"In the beginning God created the heavens and the earth."
The Bible opens by mentioning that God created both the heavens and Earth. This is notable, as we see heavenly images again appear in Revelation, the Bible's final book. Thus, heaven appears in the bookends of the start and finish of humanity (and scripture), underscoring its importance.
John 14:2 (NIV)
"My Father's house has many rooms; if that were not so, would I have told you that I am going there to prepare a place for you?"
Much is written on John 14:2, as it's one of the Bible verses about heaven that is frequently discussed, debated and analyzed. At its core, the scripture indicates that God has a place for believers in heaven — a powerful reminder for Christians that hope exists beyond this world.

In Colton's visions of heaven in "Heaven is for Real," he saw his church, as well as his sister he never got to meet and his great-grandfather. These distinct separate encounters serve as a testiment that there are "many rooms" in heaven. Jesus was showing Colton that the place He has "prepared" for him includes his family and loved ones.

2 Corinthians 5:8 (NIV)
"We are confident, I say, and would prefer to be away from the body and at home with the Lord."
This is one of the Bible verses about going to heaven that reaffirms our true home. That word "home" holds an important connotation, exuding emotive power and impacting how we see our final destiny.
Colton told his parents that when he was in heaven, he felt immediately safe and unafraid. Jesus made sure Colton knew that because he was with God, he was at home there in heaven.
Luke 23:39-43 (NIV)
"One of the criminals who hung there hurled insults at him: 'Aren't you the Messiah? Save yourself and us!' But the other criminal rebuked him. 'Don't you fear God,' he said, 'since you are under the same sentence? We are punished justly, for we are getting what our deeds deserve. But this man has done nothing wrong.' Then he said, 'Jesus, remember me when you come into your kingdom.' Jesus answered him, 'Truly I tell you, today you will be with me in paradise.'"
Jesus' conversation with the thief on the cross offers a convicting and transformational reminder that it's never too late to change. It's the latter line from Christ, though, that often pops up in conversations about heaven, as Jesus proclaims that this man — the criminal who has repented — will be with him "in paradise" (heaven) that very day.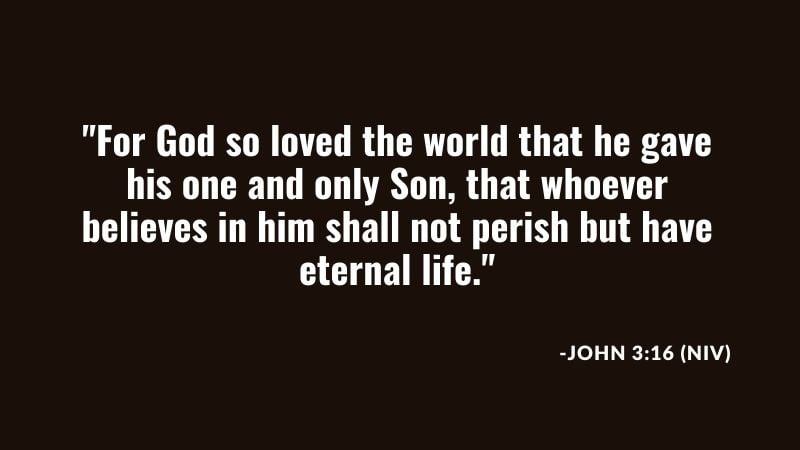 Philippians 3:20-21 (NIV)
"But our citizenship is in heaven. And we eagerly await a Savior from there, the Lord Jesus Christ, who, by the power that enables him to bring everything under his control, will transform our lowly bodies so that they will be like his glorious body."
Building off of the earlier reference to "home," Philippians 3:20-21 (NIV) offers an important reminder that Christians' true citizenship is in heaven. Beyond that, it promises that the human body will be made glorious like Christ's, delivering some intriguing insight into what happens after we die.
Colton reiterates to his dad, "no one wears glasses in heaven," in the film, "Heaven is for Real." While this statement may cause us to chuckle, it reinforces this Bible verse about heaven that says our bodies will be made glorious like Christ's in heaven.
John 3:16 (NIV)
"For God so loved the world that he gave his one and only Son, that whoever believes in him shall not perish but have eternal life."
Arguably the most well-known Bible verse and certainly the most popular of the Bible verses about going to heaven, John 3:16 focuses' on Jesus' words about God giving over Christ so that humanity can be saved. The scripture explicitly states that those who believe in Jesus will have "eternal life."
The Burpo's church community doubts the believability of Colton's visions, because "heaven and hell are just concepts learned to invoke fear" as Nancy stated. But the Bible verses about heaven and eternity give us proof that Jesus Himself taught us about heaven as the true place for us to enter "eternal life" with Him.
1 Peter 1:3-5 (NIV)
"Praise be to the God and Father of our Lord Jesus Christ! In his great mercy he has given us new birth into a living hope through the resurrection of Jesus Christ from the dead, and into an inheritance that can never perish, spoil or fade. This inheritance is kept in heaven for you, who through faith are shielded by God's power until the coming of the salvation that is ready to be revealed in the last time."
1 Peter 1:3-5 also speaks about heaven, noting that the "inheritance" given to us by the Lord is stored up in the afterlife. This gift, given because of God's mercy, offers "hope through the resurrection."
2 Peter 3:13 (NIV)
"But in keeping with his promise we are looking forward to a new heaven and a new earth, where righteousness dwells."
The Bible also promises a "new heaven and a new earth." This is among the Bible verses about going to heaven that spark additional theological questions. You can explore some of these questions and explanations in our End-Times Theology Guide.
As we explore Bible verses about heaven, consider streaming these other movies right now on Pure Flix!
That brings us to the end of our list of Bible verses about heaven! Want more inspiration? Join Pure Flix to watch thousands of faith and family-friendly movies and TV shows. Not a member? No problem! Grab a free trial today!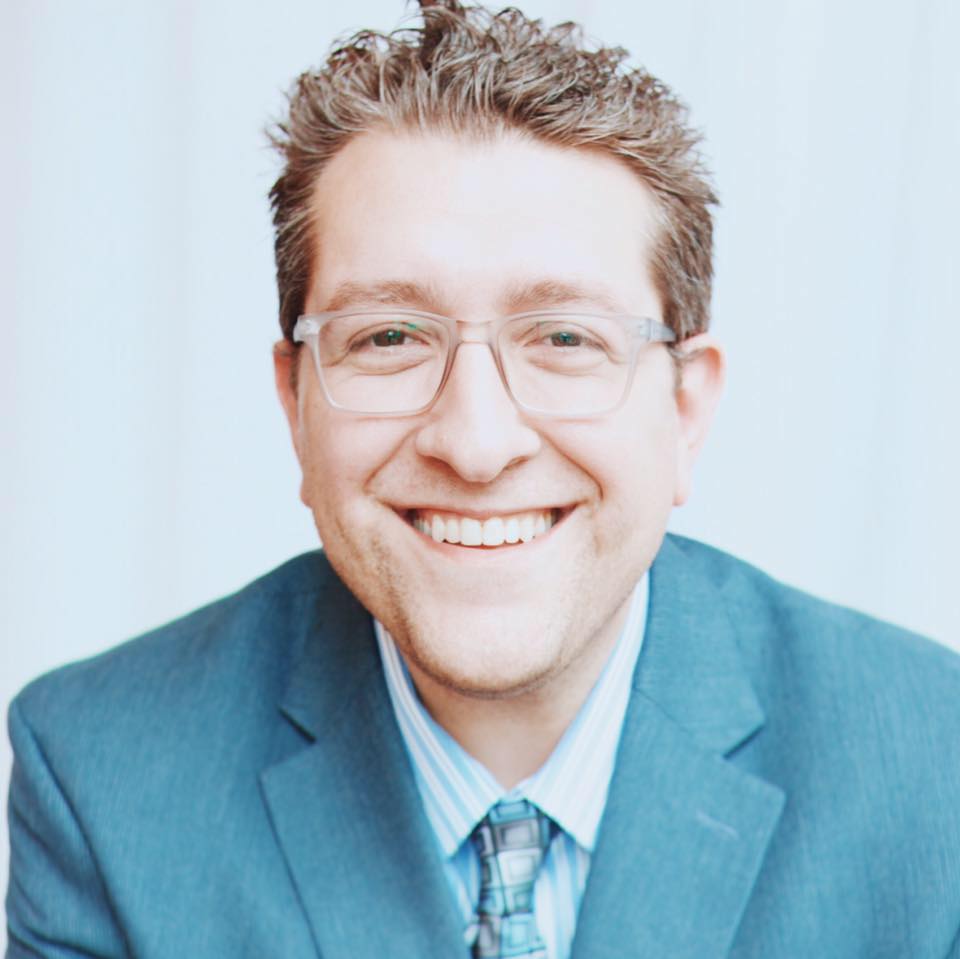 Billy Hallowell
Billy Hallowell has been working in journalism and media for more than a decade. His writings have appeared in Deseret News, TheBlaze, Human Events, Mediaite and on FoxNews.com, among other outlets. Hallowell has a B.A. in journalism and broadcasting from the College of Mount Saint Vincent in Riverdale, New York and an M.S. in social research from Hunter College in Manhattan, New York.