As Christians, we've all considered taking a leap of faith. But what does a take a leap of faith even mean? What does it look like and where can we find examples of it in the Bible?
That's what we'll explore in this article. The Bible is full of rich examples of leaps of faith. We'll also take a closer look at how Kelsey takes a leap of faith in the newest Pure Flix Excluisve movie "Sun Moon."
Become an Insider and get behind-the-scenes exclusives on the latest Pure Flix Original titles delivered to your inbox!
What is the Meaning of Leap of Faith?
First, let's talk about what is the meaning of taking a leap of faith. The original Latin phrase of "leap of faith" was "saltus fidei," coined by the Danish philosopher, Søren Kierkegaard, in the 1800s. Kierkegaard explained the meaning of the phrase is to believe in something or someone based on faith rather than evidence. He believed that an individual could only understand God through faith rather than logic.
Kierkegaard's theory can also apply to instances that do not pertain to an act of stepping out in faith of God, our Creator. His theory can also apply in secular cases and actions, such as taking a job that could be a little risky or making a decision that is scary and challenging.
What is a Leap of Faith in Christianity?
As Christians, we know that we can learn to understand God better through our faith and not just logic, just like Kierkegaard suggested. We come to know Him through our faith in Him. This means that taking a leap of faith is exercising that faith, trusting in God to know that, even if whatever we're choosing seems scary, He will be there with us. Often, taking a leap of faith is done because we feel the Holy Spirit move us in that direction.
In "Sun Moon," after speaking to a missionary who visits her church, Kelsey takes a leap of faith by accepting a teaching job in Taiwan. Her decision to move to a foreign country halfway around the world, where she knows absolutely no one and doesn't know the language, is her way of showing what a leap of faith looks like. Even though she's angry at God when she makes the decision, she feels called to act and demonstrates that she is still open to the Holy Spirit's movements in her life.
Read Also: 20 Bible Verses about Strength: God's Word on Faith in Hard Times
Let's look at some Bible verses that dive deeper into the meaning of taking a leap of faith.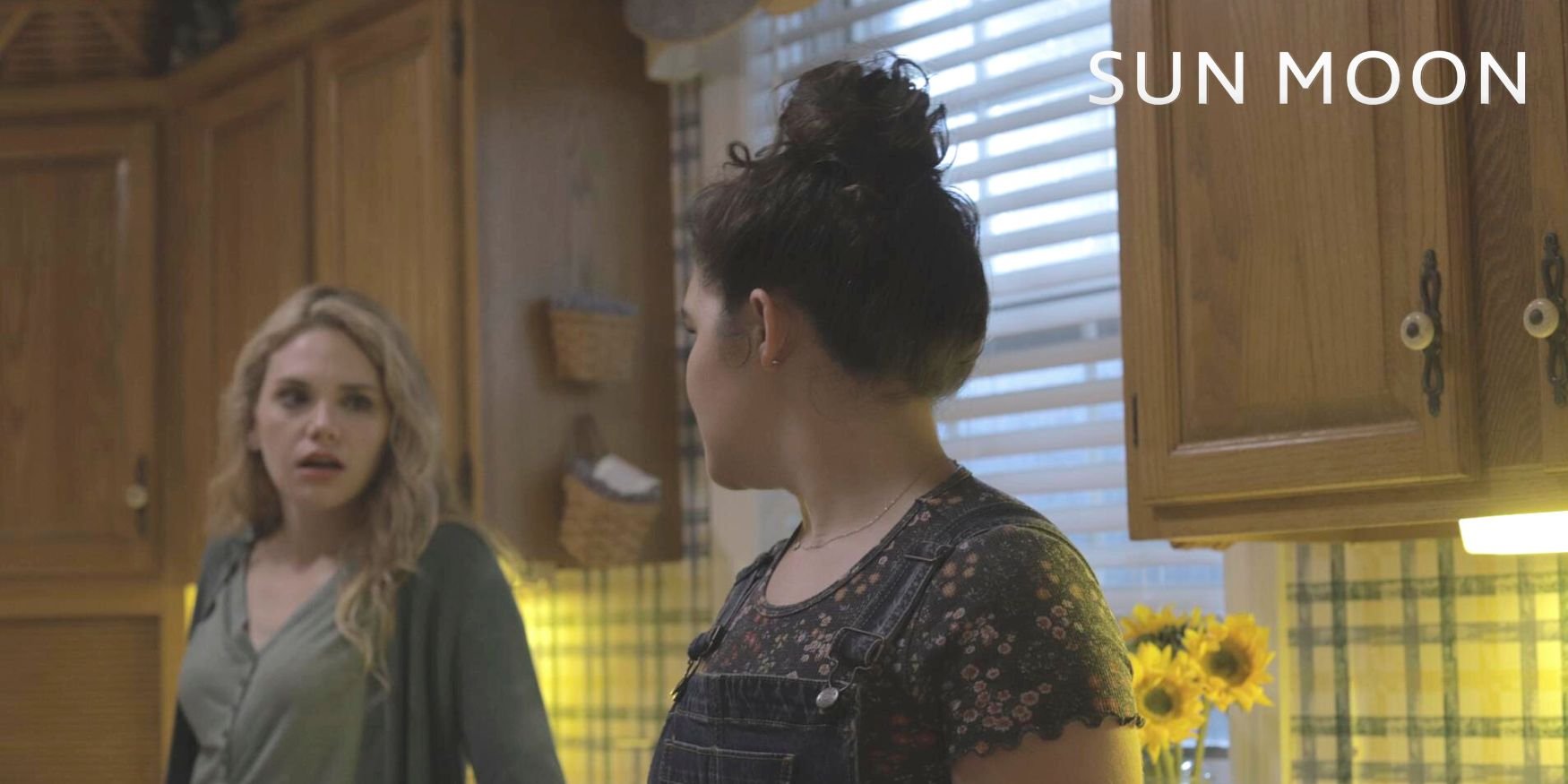 Hebrews 11:1 (NIV)
"Now faith is confidence in what we hope for and assurance about what we do not see."
Hebrews 11:1 is the perfect example of what a leap of faith is. Faith is trusting God's movement in our lives and being confident that He has a plan for our lives. When we are fortified by this, we can step out and take action when we feel where God is calling us.
James 2:14-17 (NIV)
"What good is it, my brothers and sisters, if someone claims to have faith but has no deeds? Can such faith save them? Suppose a brother or a sister is without clothes and daily food. If one of you says to them, "Go in peace; keep warm and well fed," but does nothing about their physical needs, what good is it? In the same way, faith by itself, if it is not accompanied by action, is dead."
Taking a leap of faith is an act of courage. It's our action that accompanies the faith we believe we have. James is basically saying that taking a leap of faith is not only "talking the talk" but also "walking the walk."
Read Also: Be Strong and Courageous Every Day with these Bible Verses and Movies
2 Corinthians 5:7 (NIV)
"For we live by faith, not by sight."
The true essence of taking a leap of faith means not knowing the exact outcome of the decisions we make, but trusting that God is calling us to indeed make that decision. When we trust to go where the Holy Spirit guides us in spite of the fear of the unknown, we are taking a leap of faith.
John 20:29 (NIV)
"Then Jesus told him, 'Because you have seen me, you have believed; blessed are those who have not seen and yet have believed.'"
We've all heard the saying, "seeing is believing." As Christians, however, we're called to believe what we cannot see. That's what our faith is: The belief in God's goodness, His love and His will for our lives even when we cannot see or understand it in the present moment. Taking a leap of faith is a demonstration of that belief and courage and a proclamation of we love God and that we want to follow His path in our lives.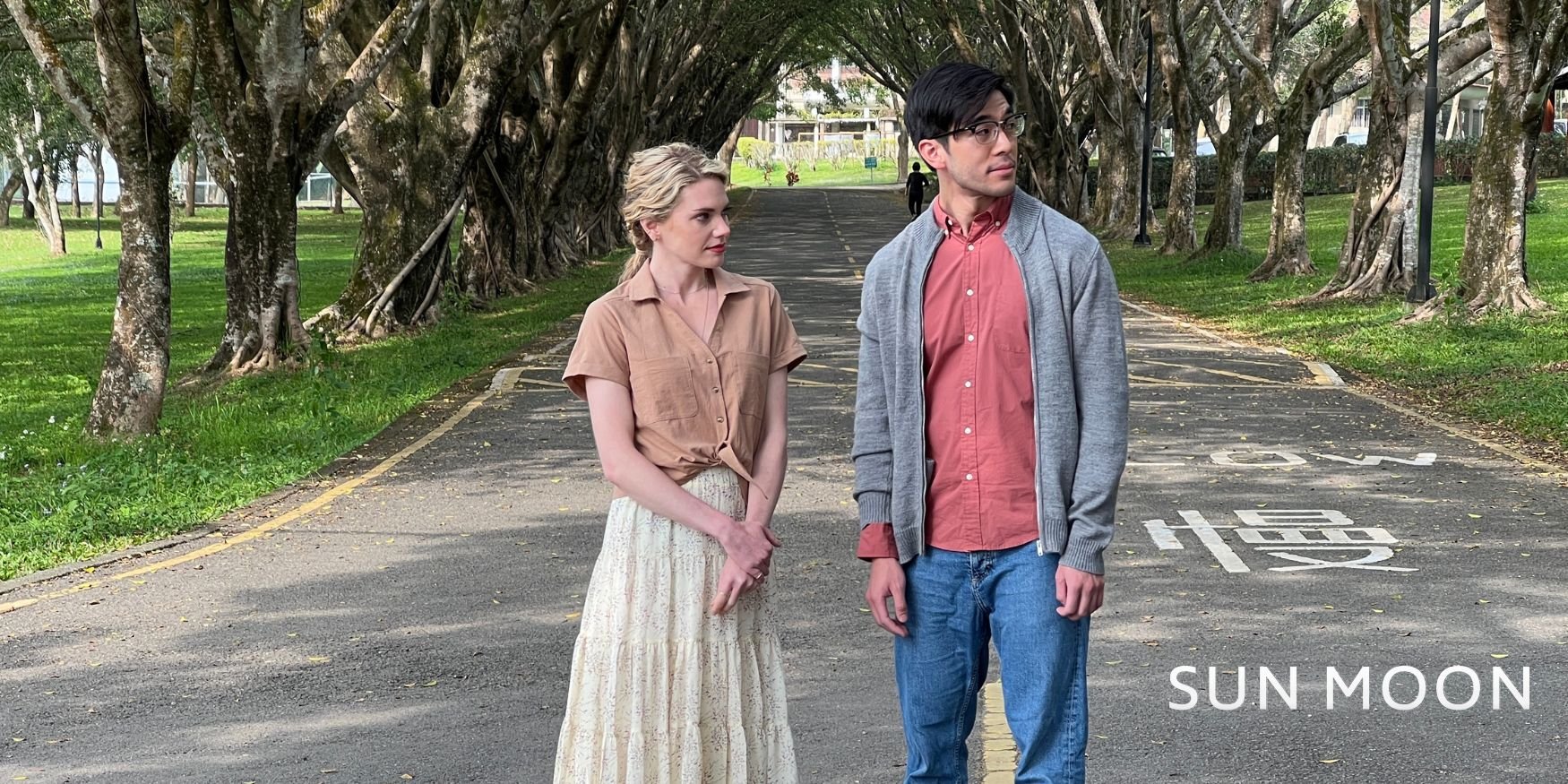 Biblical Examples of Taking a Leap of Faith
Now that we have a good understanding of what a leap of faith is, let's take a look at some examples of important Biblical figures who took leaps of faith in their own lives.
One great Biblical example of taking a leap of faith is the story of Abraham and Isaac in Genesis 22:1-18 (NIV). Abraham trusted God when He asked Abraham to take his son, Isaac, up the mountain to sacrifice him. Abraham had prayed for Isaac for many years and did not want to sacrifice him, but Abraham trusted in God and believed that He knew what was best. Which was why Abraham followed took a leap of faith and walked Isaac up the mountain.
Upon seeing Abraham's obedience, God told him he didn't need to sacrifice Isaac, that it was a test to see if Abraham would remain faithful. Because of Abraham took a leap of faith and the Lord's commands, God promised Abraham "descendants as numerous as the stars in the sky and as the sand on the seashore."
When we hear the Lord's voice or the Holy Spirit telling us to take action and we are obedient and take a leap of faith, God will reward us.
Read Also: 14 Christian Movies about God & Faith
Another Biblical example of taking a leap of faith is Simon Peter's courage to walk toward Jesus on the water in the middle of a storm. In Matthew 14:26-33 (NIV), we read about how Jesus called Peter to come to Him across the water. While Peter was scared at first, he did indeed get out of the boat and walk towards Jesus. It's only when he starts to doubt that he begins to sink.
When we take a leap of faith, we make a choice to do something we know is impossible without our Lord, just as Peter knew he could never walk on water without Jesus' help. But because we can rely on the Lord's strength to bolster us during this act, we know we can do what we feel we're being called to do.
'Sun Moon': How Kelsey Takes Leaps of Faith
As we mentioned earlier, in the Pure Flix Exclusive movie, "Sun Moon," we see Kelsey take many leaps of faith. Her first and greatest is to take a job teaching English to high school students in a different country. This new adventure gives her the courage and opportunity to step out in faith even more while living in Taiwan.
Kelsey's courage gives her the motivation to learn how to ride a Vespa and embrace the Tawianese culture while living there. Her students encourage her to try bubble tea and Horace helps her learn the language. Kelsey's initial leap of faith in moving to Taiwan gives her the experience of learning an entirely new culture and experience a place she otherwise never would have.
We also see Kelsey take a leap of faith when she signs a contract with the school and commits to another semester teaching in Taiwan. This act shows that while Kelsey isn't sure what her long-term future might hold, she is content and believes that God has her in the right place in the here and now.
Because of Kelsey's faith, courage and obedience to God's word in taking these leaps of faith, she helps her students take them, too. She helps Rachel overcome her stage fright at the Christmas talent show so that she can perform in front of her entire class. When her students are nervous about performing their skit in English in front of an audience, Kelsey reassures them that they can do it. She tells her students that we all "do things scared" is a great way to describe what a leap of faith can feel like inside.
To see all of Kelsey's leaps of faith, watch the newest Pure Flix Exclusive movie, "Sun Moon" streaming May 5! Sign up for the Pure Flix Insider newsletter for behind-the-scenes access to Pure Flix Original movies and shows and discover the power of positive entertainment.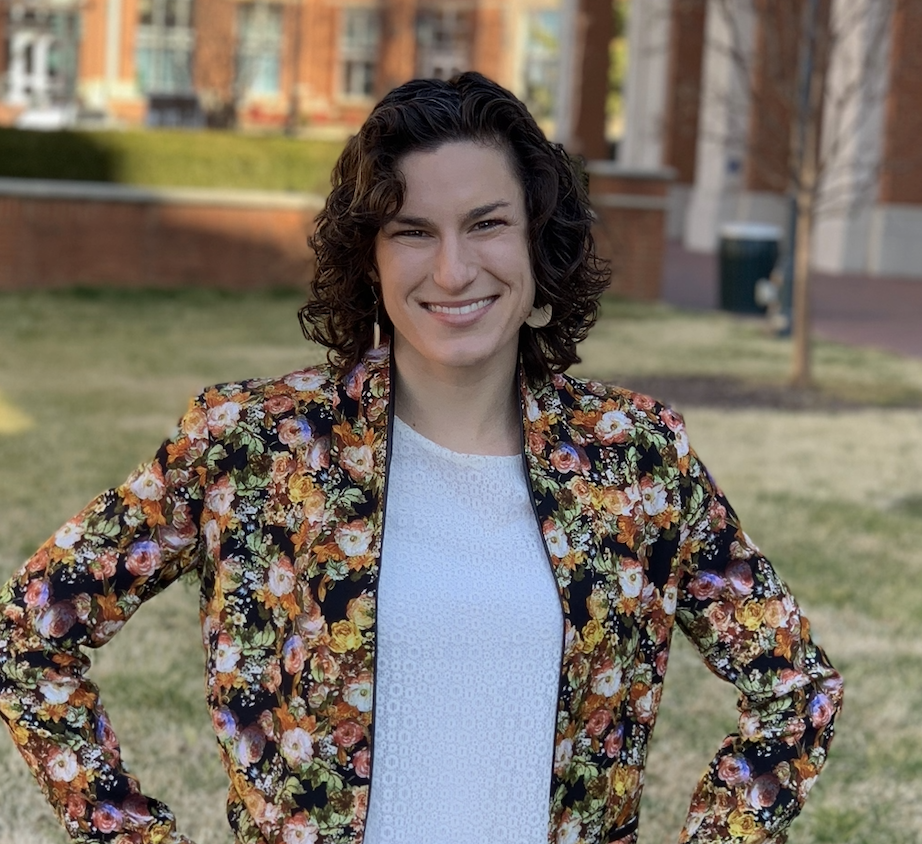 Marissa Zimmet
I was born and raised just across the bay from Tampa, Florida (Go, Lightning!) and attended college at ECU in Greenville, North Carolina. I am a devout Catholic and am active in my parish in Charlotte, North Carolina. Outside of work, I love to run, hike, watch movies and hockey, and spend time with my dog, Rose, and my cat, Toasty, who are both rescues.