A massive beautifully crafted mosaic that dates back to the third century A.D. has been discovered under an Israeli prison.
For any of you art history and archeology buffs, that alone may pique your interest. But this mosaic also includes something that makes it incredibly special and unique compared to the other pieces of its time — it is the oldest known place in Israel that mentions the name of Jesus as God.
WANT MORE INSPIRING NEWS? SIGN UP FOR THE PURE FLIX INSIDER EMAIL NEWSLETTER TODAY!
According to the Israel Antiquities Authority (IAA), the mosaic, which is one of three in a series, includes an inscription written in ancient Greek that reads "to the God Jesus Christ," which makes sense considering the mosaic was found in what used to be an ancient Christian prayer house or church.
"This structure is interpreted as the oldest Christian prayer house in the world … and in fact, it tells the story of Christianity even before it became official," said the IAA in a Facebook post over the weekend.
While the mosaic was first discovered in 2004, the IAA was part of a group to recently tour the prison and area containing the mosaic. The prison will soon be moving to a different location nearby to make way for more excavation and redevelopment of the area into a tourist attraction.
READ ALSO: WALK WHERE JESUS WALKED: ARCHEOLOGISTS DISCOVER ANCIENT PILGRIMAGE ROAD IN JERUSALEM'S OLD CITY
This is not the only tourist attraction related to Jesus currently being developed in Israel.
Last month we wrote about the ancient pilgrimage road discovered in Jerusalem's Old City. The road was believed to be constructed during the reign of the infamous Pontius Pilate and it is very likely that Jesus Himself walked those cobblestone steps.
In comparison, the mosaic is located in what used to be the ancient Jewish village of Othnay, which is north of Jerusalem and southwest of the Sea of Galilee.
The Sea of Galilee is where Jesus walked on water, gave the Sermon on the Mount and where He fed the 5,000, one of many miracles Jesus performed before His death. It is also where Jesus appeared in His resurrected body to seven of His disciples.
With excavations in the area expected to begin in June of this year, along with the eventual construction of an archeological park and hotel, there's no doubt this incredible discovery will be added to many Israel tour itineraries in the coming years.
Photo Credit: Facebook
Other Must-Read Stories: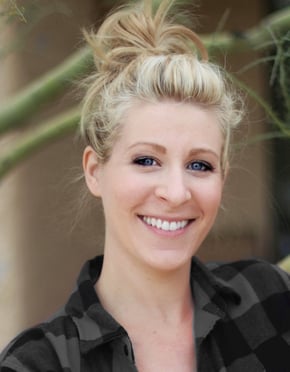 Marissa Mayer
Marissa Mayer is a writer and editor with more than 10 years of professional experience. Her work has been featured in Christian Post, The Daily Signal, and Intellectual Takeout. Mayer has a B.A. in English with an emphasis in Creative Writing from Arizona State University.