There's a reason actor Jesse Hutch has become a Christmas movie staple over the years. The born-again Christian, who has been in the entertainment industry for more than 20 years, learned early on that balancing his faith and his career would require some clear-cut choices about the type of stories he would be willing to tell on screen.
Subscribe to the Great American Pure Flix Insider newsletter for the latest faith & entertainment news
"You need a base to operate from no matter what you do… For my wife and I it's faith, that's where we go to," Hutch explained in a 2020 interview. "Because there's not a lot of good leaders out there and that's just the fact and so, who am I gonna follow? You have to answer that question, and for me I follow Scripture, I follow the Word of God, I follow Jesus Christ."
Now the 42-year-old, who has become a regular on Great American Family, is starring in "A Christmas Blessing," and delighting audiences with his character of Otto, who as the actor said, "goes everywhere and does whatever is necessary to help everybody in that world." And while it may be a step away from his normal role as the "love interest" in most of the romantic comedy films that he does, the theme of service, especially during the Christmas season, really stood out to Hutch when he was reading the script for the first time.
"A big important factor of life is serving others or reaching out to others. And you need to find out what that is for you," Hutch said. "Love, faith, 'lighting another candle,' for me, metaphorically, means it's not for you, you're doing it for someone else. You want to extend and share and bless others."
That's part of why Hutch has always felt inspired by those who serve in the military, and is extra thrilled with one of his latest roles as a cast member on "Homestead." The show, which is a project of Angel Studios, is a hopeful new take on surviving and thriving during the end of the world. Hutch plays an ex-green beret soldier who is hired to provide security for the homestead, which has given him a taste of the training and lifestyle that is unique to military service.
"I attempted to join the military twice actually in my life and both times just really felt like God was like 'No, don't do it,'" Hutch said. "I have no idea what I was being guided for and redirected for… but when I look back, I believe there's a lot of great things that have happened in my life and now I get to represent people that I've actually kind of always had a heart for. There's a part of me that really is drawn to that sort of lifestyle—the honor, the character that comes with it."
But finding characters that truly align with Hutch's beliefs and values isn't always easy. Thankfully, the Canada native has learned that navigating Hollywood from a faith perspective always pays off in the end.
"I think faith actually opens your world and it allows you to find a peace about those things… but then there's this aspect where you go, 'You know what, I am who I am. This is what God made me,'" Hutch explained. "What I have to tell people is it's really important for you to find out who you are and what you believe because the business will tell you. If you don't know, they'll tell you."
More Interesting Facts About Jesse
Here are some more interesting facts about Jesse Hutch.
Jesse was born in Alberta, Canada, and currently resides in Tennessee.
Before becoming an actor, Jesse was a river rafting guide!
Never one to shy away from an adventure, Jesse also works as a stuntman.
Jesse is co-hosting the Chicago Thanksgiving Parade with his former Great American Family co-star Jen Lilley for the second year in a row! They starred together in "B&B Merry" last Christmas, which is currenlty streaming on Great American Pure Flix.
Jesse is married and has three children.
Movies with Jesse Hutch You Can Stream Now
Here's movies you can stream now that star Jesse Hutch on Great American Pure Flix. Not a member? Get a free trial today.
Snowmance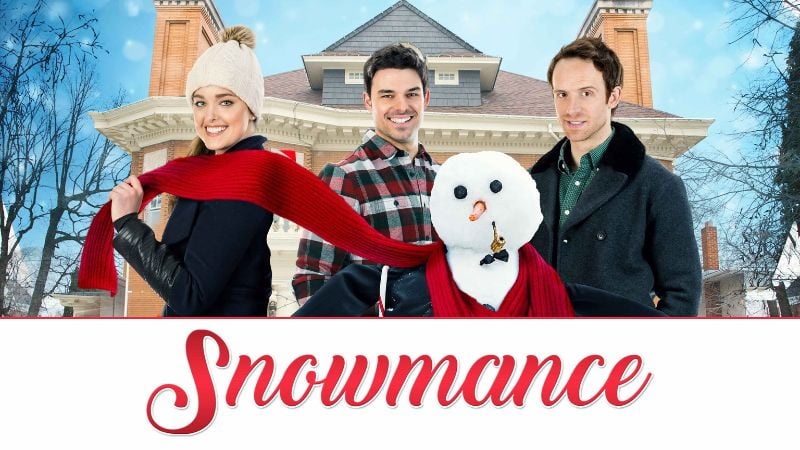 When a childhood Christmas tradition comes to life, Mary gets a chance at a magical relationship - but is it true love?
Hutch plays Cole, the snowman beau, in "Snowmance," which is streaming now on Great American Pure Flix! Not a member? Sign up for a free trial.
B&B Merry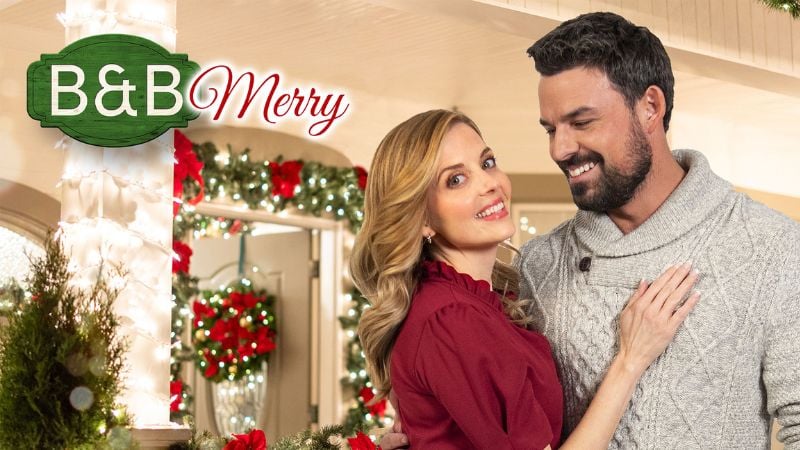 A travel blogger is invited to a Christmas getaway in exchange for a review of a small-town B&B. Despite her reservations, she finds herself wanting to help the B&B while falling for the owner's son.
Hutch co-stars with Great American Pure Flix fav favorite Jen Lilley in "B&B Merry," on Great American Pure Flix.
Love, Bubbles & Crystal Cove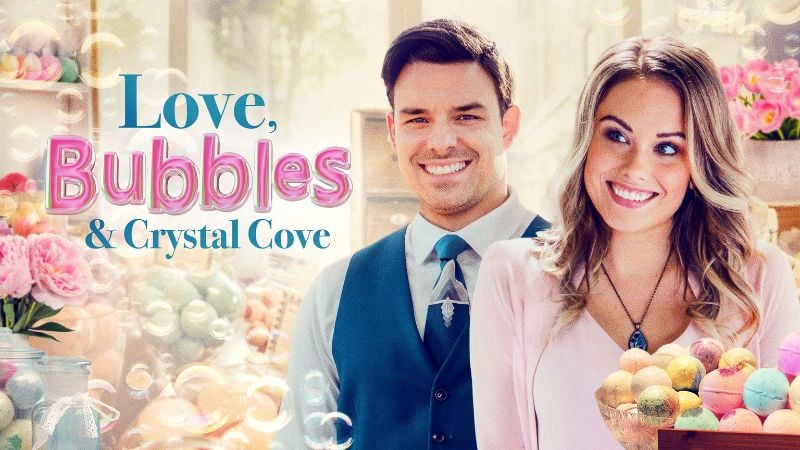 Sparks fly between a successful woman and her childhood sweetheart as he helps improve her bath and body business, "Lather and Luxury".
Watch Jesse Hutch in Love, Bubbles & Crystal Cove on Great American Pure Flix!
Love's Last Resort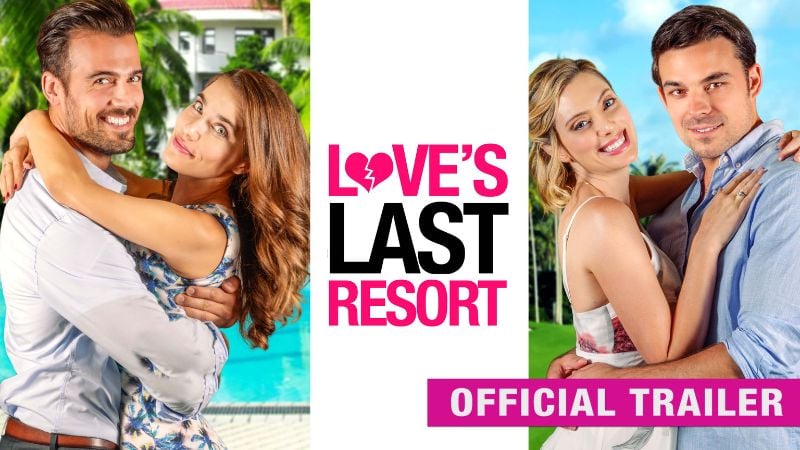 A few months after dumping her boyfriend Eric, Chloe takes a vacation only to find him at the same resort—getting married! Convinced he's making a huge mistake, Chloe recruits the handsome resort manager, Hunter, to make Eric jealous.
This is an oldie, but a goodie, and it's currently streaming right here on Great American Pure Flix starring Jesse Hutch!
We hope this list helped you learn more about Jesse Hutch. Keep an eye out for "A Christmas Blessing," streaming November 16 only on Great American Pure Flix!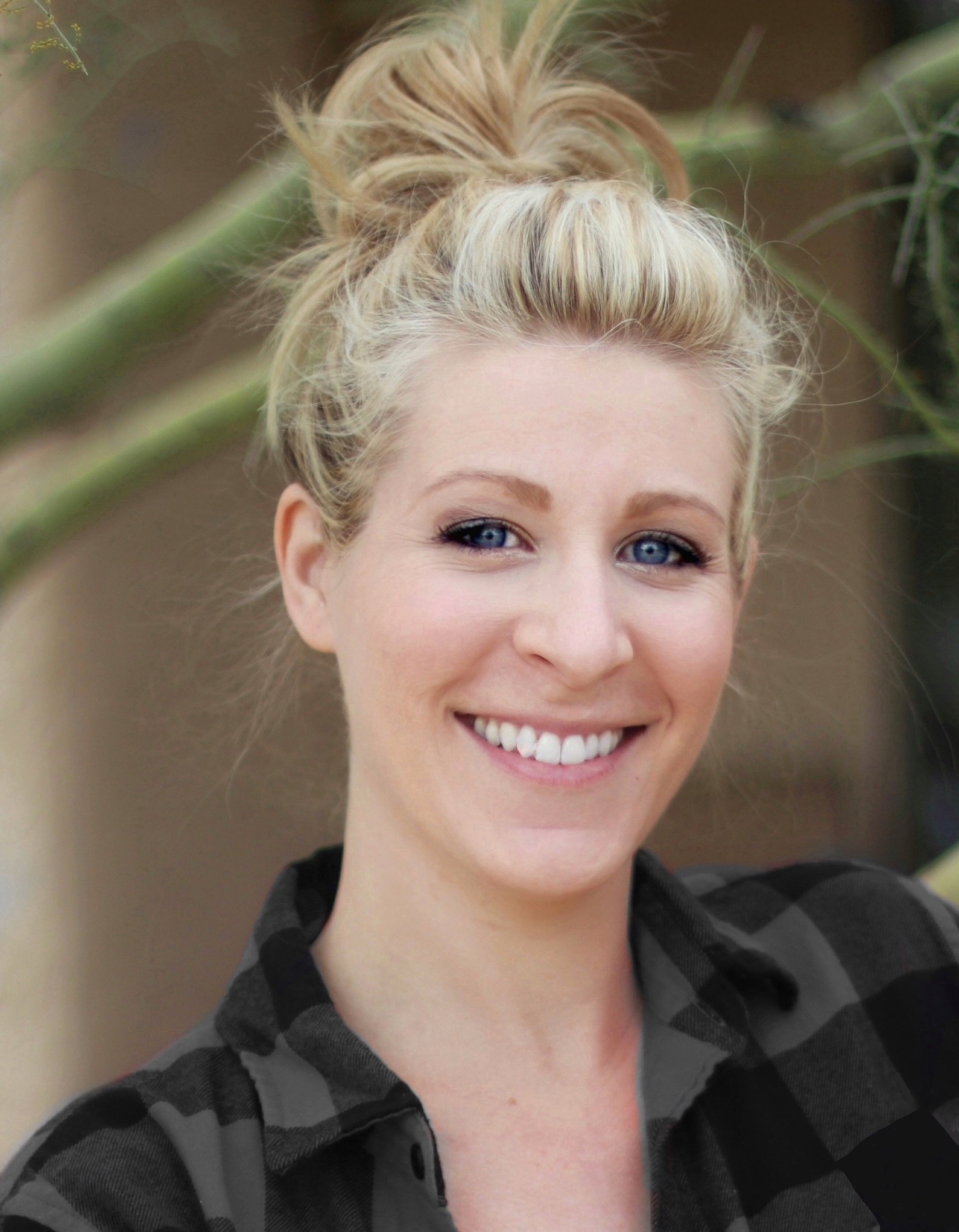 Marissa Mayer
Marissa Mayer is a writer and editor with more than 10 years of professional experience. Her work has been featured in Christian Post, The Daily Signal, and Intellectual Takeout. Mayer has a B.A. in English with an emphasis in Creative Writing from Arizona State University.