"Going Home" is a new AFFIRM Original and Pure Flix exclusive series that follows an inspiring team of nurses who help guide patients and loved ones on the ultimate journey – one of transition from this world to their forever home.
WANT MORE INSPIRING SHOW RECOMMENDATIONS? SIGN UP FOR THE PURE FLIX INSIDER EMAIL NEWSLETTER TODAY!
Leading the team of nurses is Charley Copeland, played by Cynthia Geary, who has repeatedly received the Hospice Nurse of the Year award. Charley is a dedicated, highly organized and intentional woman of faith. As she navigates her work of helping patients and their families make amends with death, she finds herself in a situation where her work hits closer to home than she thought possible.
This inspirational and heartfelt show is more than just about the transition of souls from this world to the next. Themes of redemption, love and healing, navigating relationships and ultimate trust in God are interwoven as we learn more about Charley and her patients.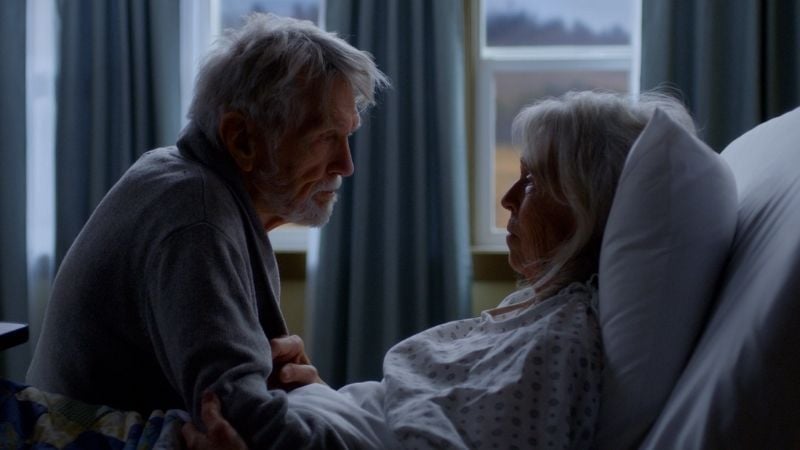 We are introduced to new characters in each episode, like Tyler, a former pro-football player with advanced liver disease played by Vernon Davis. Tyler has come to terms with his prognosis, but his father, played by William Allen Young, is in denial and they struggle to have the hard conversations they've spent years avoiding. Then there is the wealthy matriarch and philanthropist Faye, played by Concetta Tomei, who is concerned that she didn't do enough to inspire her son to continue her legacy of gracious giving.
WATCH: THE TRAILER FOR 'GOING HOME' RIGHT NOW!
The relatable characters and storylines are just one of the reasons to watch "Going Home," streaming exclusively on Pure Flix on June 2. Here are four more reasons why you should stream "Going Home."
All The Reasons To Watch 'Going Home'
1. Dynamic, relatable relationships focused on healing and forgiveness
"Going Home" normalizes uncomfortable conversations that are often ignored. There are moments of sheer vulnerability as parent and child finally open up about past experiences and share essential truths with each other or when couples grasp with what happens after "til death do us part." Through these difficult conversations, we see characters bridge gaps and make amends with one another with love, grace and mercy. Seeing the patience and grace the characters in "Going Home" have in these intense interactions, and seeing the outcome be a stronger bond, can give us hope and inspire us to ask for, or give, forgiveness to someone in our own lives.
READ ALSO: HOW TO ASK GOD FOR FORGIVENESS AND LEARN TO FORGIVE OTHERS
2. It shows us what an active prayer life can look like
After each day, we see Charley sit on her porch with an iced tea and talk to God about her feelings and what's on her mind. She keeps it very open and honest – which is how God wants us to show up in our prayers. After all, that's what prayer is: a conversation with God. The audience watches her express frustration, seek help and guidance and ask for God's intercession. She takes the time to self-reflect and sees how God is asking her to grow and be challenged for His good.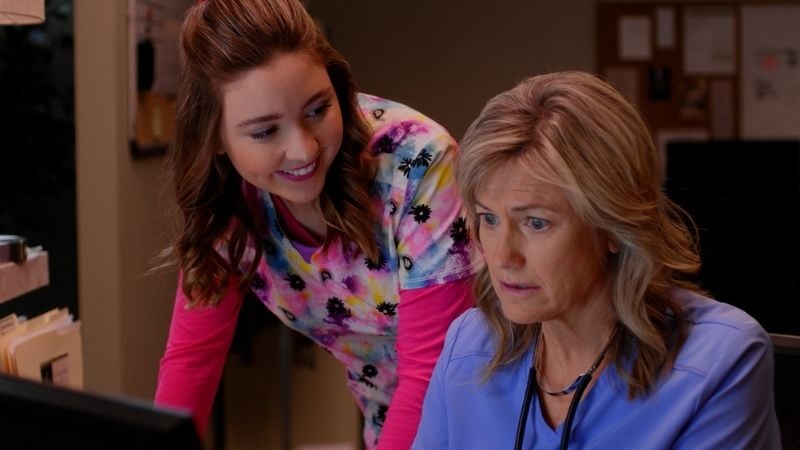 3. There is no right way to grieve
Charley has a God-given ability to get others to open up. She creates a safe place for family members to share their true feelings about their loved ones at the end of their earthly life. Grief is a rollercoaster and there is no right or wrong way to process the loss of a loved one. Charley's guidance, grace and composure help families make amends with these powerful emotions and provide a path toward healing.
READ ALSO: WHY IT'S IMPORTANT FOR CHRISTIANS TO UNDERSTAND STAGES OF GRIEF
4. It gives us an inside look at the experiences of life as a nurse
As we follow Charley and her team, we get an inside peek into the day-to-day life of a nurse. Janey Richards (played by Cozi Zuehlsdorff) is a new nurse who struggles with the emotional load and how to handle different situations she encounters on the job. In contrast, Charley knows the profession is her calling and gives her patients attentive, consoling care while maintaining the emotional intelligence and professionalism the job requires. Charley becomes a mentor for Janey and as the series progresses, Janey finds her confidence and realizes that she too has found purpose as a hospice nurse.
Don't miss the trailer for "Going Home" and be sure to start your free trial to stream this series.
The healing and hope that is interlaced in each episode of "Going Home" can truly have an appeal to everyone - regardless of where we and our loved ones might be in our personal journey on this side of heaven. Watch this heartfelt series that will inspire you to think deeper about your relationships and how to live well with the time we're all blessed with.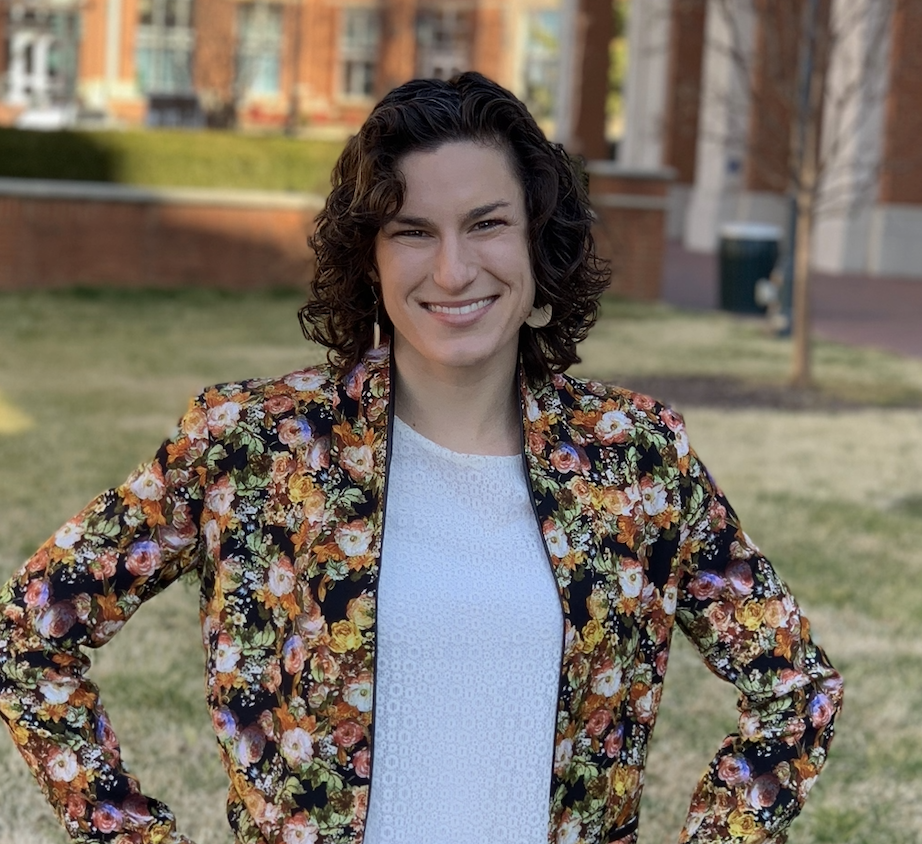 Marissa Zimmet
I was born and raised just across the bay from Tampa, Florida (Go, Lightning!) and attended college at ECU in Greenville, North Carolina. I am a devout Catholic and am active in my parish in Charlotte, North Carolina. Outside of work, I love to run, hike, watch movies and hockey, and spend time with my dog, Rose, and my cat, Toasty, who are both rescues.