Three-time national football champions, the Florida Gators, are about to get a new head coach in Billy Napier. But they're also getting much more than that — a man of faith and a leader who strives to be an example of what it means to rely on God in his life and work.
Having spent the last four seasons coaching the Louisiana Ragin' Cajuns, Napier is no stranger to success. In fact, over the course of his career, he's learned from some of the greatest college football coaches in history, including Nick Saban, Dabo Swinney, and Tommy Bowden.
WANT MORE INSPIRATION? SIGN UP FOR THE PURE FLIX INSIDER EMAIL NEWSLETTER!
But Napier is well aware that real, meaningful success comes from God alone.
"Football is what you do, but it's not who you are," he said. "It's critical that you keep perspective and the anchor along the way has been my faith."
Napier reveals that the key to keeping a humble perspective is renewing his mind each day and spending time with God.
"I think someone's told me before that prayer changes you the most," Napier said. "I'm a lot better at what I do if I take some time to really do my devotion each day … [Faith] keeps me humble. It keeps me focused on the right things."
Maintaining that daily routine of putting God first will be essential as Napier and his young family prepare to make the move to Florida, where all eyes will be on him to turn things around for the flailing program. This past season, the Gators have failed to play up to expectations, which former Gator quarterback and current SEC Network analyst Tim Tebow chalks up to failed leadership.
"When they show up and don't play with heart, don't show character and don't play with leadership … they don't have a good why," Tebow said about the Gators. "You can lose to anybody."
It will be on Napier to provide that critical leadership, a task that he simply can't do, he says, without God in his life.
"The example that we set each day is really what it's about," Napier said. "It's one thing to speak about what you believe in … it's another thing to live that out each day."
Photo Credit: Instagram
Other Must-Read Stories: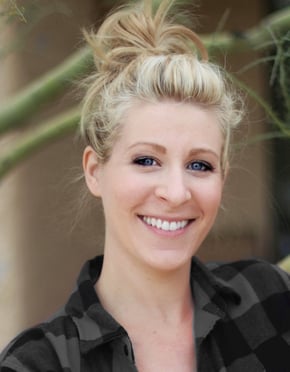 Marissa Mayer
Marissa Mayer is a writer and editor with more than 10 years of professional experience. Her work has been featured in Christian Post, The Daily Signal, and Intellectual Takeout. Mayer has a B.A. in English with an emphasis in Creative Writing from Arizona State University.