The Christmas season is filled with joy, love, and the remembrance of Jesus' birth. But while we know that Christ's arrival is the true origin of Christmas, there are some important questions some might have about the real history of Christmas.
It's not uncommon to hear questions such as: "Is Christmas a pagan holiday?" and "Why is Christmas on December 25?" among other curiosities. That's why we're setting out to help explain the real history and origin of Christmas and to help clear up any misconceptions about this important and transformational holiday.
WATCH: See the Best Christian Christmas Movies Right Now on Pure Flix
The Real History & Origin of Christmas
What is the origin of Christmas, you ask? Well, from a Christian perspective it all goes back to the Bible. The birth of Jesus, as told in the gospels — and as foretold in the Old Testament — is the real origin of Christmas.
The history of Christmas surrounds Mary, Joseph and the birth of the promised king. Luke 2 is one of the most important chapters in the Bible where this story is discussed. The real history of Christmas can be found, in part, in Luke 2:4-7 (NIV):
"So Joseph also went up from the town of Nazareth in Galilee to Judea, to Bethlehem the town of David, because he belonged to the house and line of David. He went there to register with Mary, who was pledged to be married to him and was expecting a child. While they were there, the time came for the baby to be born, and she gave birth to her firstborn, a son. She wrapped him in cloths and placed him in a manger, because there was no guest room available for them."
In the U.S., Christians (and Americans more generally) have celebrated Christmas as a federal holiday since 1870. That said, Christmas has been celebrated across the globe since around the fourth century, History reported.
As we explore the history and origin of Christmas, it seems Christians didn't initially celebrate Jesus' birth for the first few hundred years of the church's existence, focusing instead on His death and resurrection.
WATCH: The Origin of Christmas Through The Eyes of "Joseph & Mary"
Why Is Christmas on December 25th?
One of the big questions that emerges when we explore the history and origin of Christmas is why Christians chose December 25 as the date to celebrate Christ's birth. It's a legitimate question about the history of Christmas, considering that the Bible doesn't mention a date for Jesus' birth.
So, why is Christmas on December 25? As it turns out, this part of the origin of Christmas story gets a little confusing and muddled, but there are actually a number of theories surrounding the reason for the date choice.
According to The Washington Post, in the year 200 A.D., early Christians believed January 6 was the date of Jesus' birth. While the reason for this selection isn't known, by the year 400, that date reportedly moved to December 25. The history surrounding that date is also a bit muddled.
READ ALSO: 5 Christmas Bible Verses and Stories to Reflect on This Season
This is where the real history of Christmas becomes difficult to discern. Some claim there is a pagan origin of Christmas, though others dispute this fact. In the Washington Post's own analysis of the December 25 date, reporter Valerie Strauss concluded: "Bottom line: Nobody knows for sure why December 25 is celebrated as Christmas."
Strauss also dove deep on claims surrounding the pagan origins of Christmas, presenting both the theory that Christians chose December 25 in an effort to essentially co-opt pagan celebrations happening at the same time as well as the idea that the date might have had little to do with the quest to phase out these celebrations in favor of a Jesus-centric holiday.
Some historians like Candida Moss have also noted that there's at least one clue in the gospels that could point to a different time of year when Jesus was born. Speaking of the Gospel of Luke, she noted that the shepherds were looking over their flocks.
This is important, as she said, "shepherds would have been watching their flocks only during the lambing season in the spring."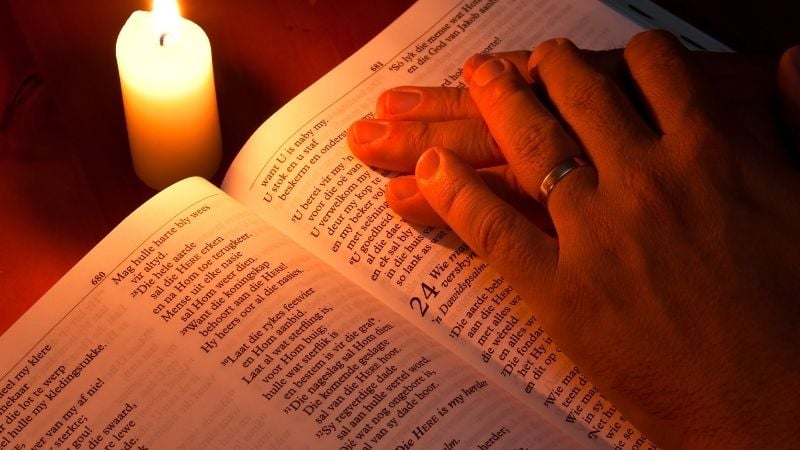 Saturnalia: does Christmas Come From Paganism?
Any deep-dive exploration of the history of Christmas and, more specifically, the question, "Is Christmas a pagan holiday?" will yield information on Saturnalia. First, let's explore the meaning of Saturnalia and its practices and then we can move forward from there.
Saturnalia, a holiday honoring the Roman god Saturn, was the most widely-celebrated Roman festival. The festival was originally celebrated on December 17, but eventually was extended to seven days, with businesses closing, slaves gaining temporary freedom and other restrictions briefly taken off the books, Britannica noted.
READ ALSO: 15 Christmas Prayers To Share With Your Family
The origin of Christmas is unique to Jesus, but the December 25 date — as noted above — continues to be debated, particularly when it comes to claims of pagan celebrations. History noted that "it is commonly believed that the church chose this date in an effort to adopt and absorb the traditions of the pagan Saturnalia festival."
It's important to note that some sources also frame the celebrations as being filled with chaos and debauchery. It's clear that the popularity of Christmas superseded that of Saturnalia and, over time, became an internationally dominant holiday.
But GotQuestions.org offers a thought-provoking reason why Christians might have chosen the December 25 date for Christmas (note: there were other Roman festivals around this time as well):
"The early motive for celebrating Jesus' birth on December 25 may have been akin to that which inspires modern churches to hold 'fall festivals' or 'Bible costume parties' on October 31. That is, Christians desire to provide a spiritually positive alternative to what they perceive as a pagan celebration. Over time, as the Roman Empire was Christianized, customs associated with Saturnalia were 'cleaned up' and absorbed into the celebration of Christmas."
This is a powerful thought to take into account when exploring the origin of Christmas and responding to claims surrounding the real history of Christmas.
What Part Of Christmas Is Pagan?
Without a doubt, the choosing of the date to help strategically phase out Saturnalia would have been a smart move on Christians' part, pending these historical assumptions mesh with reality. Others, though, take a different approach to the available information on the subject.
Candida Moss wrote that there was a disconnect in timing, explaining that the date for Christmas was set by Pope Julius I in the fourth century, but it wasn't until the seventh century that "Pope Gregory the Great instructed bishops to celebrate saints' feast days on the days of pagan festivals."
The historian posited that December 25 was chosen due to the fact that it was exactly nine months from March 25, a date traditionally believed to be Jesus' crucifixion. Why, you ask?
WATCH: The Story Of The Three Magi Priests As Told In "Chasing The Star"
One element of understanding this theory on the origin of Christmas is realizing that some Christians came to believe that Jesus was conceived and crucified on the same day, which would explain these dates.
So, that's a fair bit of information surrounding the history of Christmas. When you go deep into these details, it's clear the answer is "no" when someone asks, "Is Christmas a pagan holiday?" or makes claims that Christmas was manufactured and stolen from pagans.
That said, understanding the real history and origin of Christmas is incredibly helpful and offers us insight into how one of the most important days in human history came to be celebrated across the globe.
Want more Christmas? Head on over to check out our guide of some of the best Christmas movies streaming right now on Pure Flix. You can stream movies and shows like "We Three Kings," "The Nativity," and "The First Christmas Town" right now on Pure Flix.
Plus, if you want uplifting news sent right to your inbox each week, check out our Pure Flix Insider email.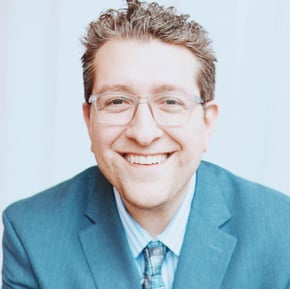 Billy Hallowell
Billy Hallowell has been working in journalism and media for more than a decade. His writings have appeared in Deseret News, TheBlaze, Human Events, Mediaite and on FoxNews.com, among other outlets. Hallowell has a B.A. in journalism and broadcasting from the College of Mount Saint Vincent in Riverdale, New York and an M.S. in social research from Hunter College in Manhattan, New York.