You may be tempted to keep a pen and a pencil close to follow the clues and Bible verses mentioned in "The Abigail Mysteries." But there's no need – because we did it for you! We've listed all the Bible verses mentioned in this mystery, both the ones that help Abby solve the case as well as those that help Abby in her faith.
Subscribe to the Pure Flix Insider email newsletter! Dive deep into Pure Flix Originals & the latest faith entertainment news.
"The Abigail Mysteries" follows Abby Broukes, a true crime podcaster who moves back to her hometown of Prescott who is experiencing a crisis of faith. When her neighbor suddenly dies, a real-life investigation lands in her lap and Abby's the only one who suspects foul play. Can a slew of scripture-based clues guide Abby back to her faith and help her solve the mystery? Find out in this Great American Family Original movie streaming exclusively and is now available on Pure Flix.
Psalm 119:105 (NIV)
Your word is a lamp for my feet, a light on my path.
Abby finds her first clue under a lamp given to her by Ms. Weston – the irony that the Bible verse is about a lamp is not lost on us!
Though both in the movie and in real life, we can sometimes take this Bible verse too literally, it is also a good reminder that we can ask God for Him to show us the way when we are feeling lost. Whether we aren't sure what our next steps are in our career, in certain relationships, or with our family, God's word is there to provide us with direction.
Psalm 23:5 (NIV)
You prepare a table before me in the presence of my enemies. You anoint my head with oil; my cup overflows.
It sure seems like Ms. Weston did enjoy reading the Psalms! While Abby interprets this Bible verse as clues in a kitchen setting, its Christian meaning goes a lot deeper. Through God's word and His bread and wine, we are sustained so that we are prepared to face our enemies. In Biblical times, they would anoint soldiers' heads with oil to prepare them for battle. God spiritually prepares us and equips us with what we need to face The Enemy.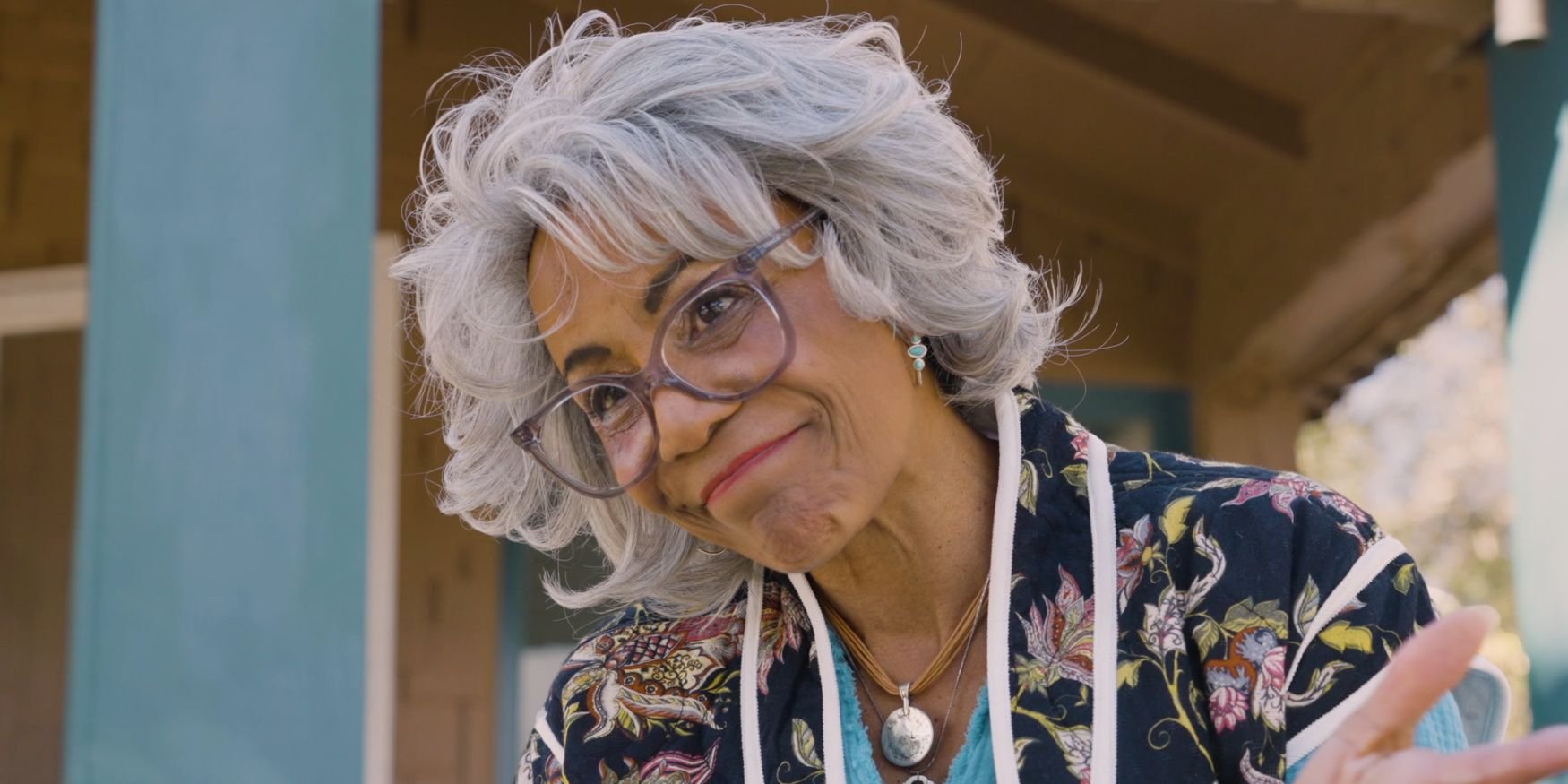 Mark 9:24 (NIV)
Immediately the boy's father exclaimed, "I do believe; help me overcome my unbelief!"
Abby's friend Matt has seen many unfortunate circumstances in his work as a police officer. When Abby asks how he continues to have faith despite being a witness to incomprehensible situations, Matt quotes this Bible verse as a prayer he sends up to God.
Sometimes, there are moments in our life when we question God's presence and if He is truly there. Sometimes, there are some things in life that we try to grasp but still don't completely understand. This verse is a good reminder that we can ask God to help us with our own "unbelief" so that we can more fully rely on Him.
Read Also: 14 Christian Movies about God & Faith
Hebrews 4:2 (NIV)
For we also have had the good news proclaimed to us, just as they did; but the message they heard was of no value to them, because they did not share the faith of those who obeyed.
Abby's grandfather, Poppa, uses this verse in his sermon during the first church service Abby goes to with Matt.
This Bible verse reminds us that God's word is everlasting. When we hear the gospel, our belief and our faith don't begin and end in the current moment. God is present with us all the time.
Proverbs 22:5 (NIV)
In the paths of the wicked are snares and pitfalls, but those who would preserve their life stay far from them.
Abby finds this verse under the donation box that Ms. Weston gave to the local shelter the day before her death. Abby takes it as a warning that there were dangerous people in Ms. Weston's life who were threatening her well-being.
As Christians, it's not hard to think of one or two possible things in this world that threaten our well-being and our faith. This Proverbs Bible verse reminds us that those who stand firm and strong in our faith in God will be protected from harm.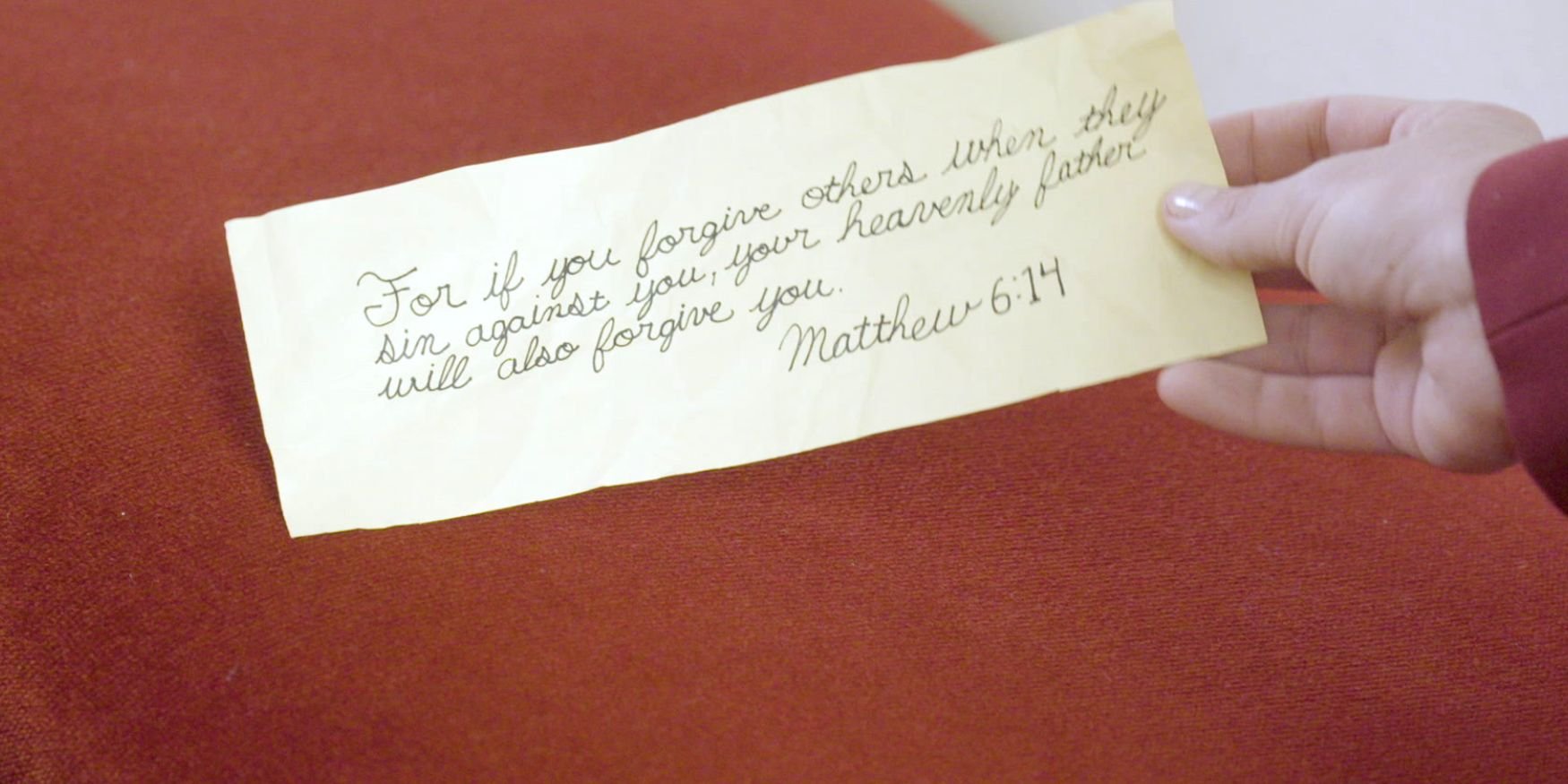 Deuteronomy 31:8 (NIV)
"The LORD is the one who goes ahead of you; He will be with you. He will not fail you or forsake you. Do not fear or be dismayed."
An unexpected visitor shares this Bible verse with Abby when she's praying and contemplating how her own life took turns she didn't see coming and left her heartbroken. This visitor reminds her that God never abandons us and uses every situation, the good and the bad, to lead us back to Him. Nothing God ever does is wasted and He never wants us to feel afraid or discouraged.
Abby's visitor left a mic-drop with this one ... so we're going to stay quiet here in the peanut gallery.
Read Also: 15 Bible Verses about Not Giving Up ... Even in the Hardest Times
Matthew 6:14 (NIV)
For if you forgive other people when they sin against you, your heavenly Father will also forgive you.
Abby's angel leaves this Bible verse on her pew after leaving her praying in the church. Abby takes it as a sign that she needs to reach out to her ex, Ross, and make amends for past mistakes. She realized that going through a difficult time, she was not at her best in order to love him how he needed to be loved in the situation. Ross forgives her, which lets Abby forgive herself.
It's difficult to forgive others, but it's more difficult to forgive ourselves when we know we've hurt someone we love. This verse reminds us that we are called to show God's same infinite mercy and compassion not only to others but to ourselves as well.
Psalm 9:10 (NIV)
Those who know your name trust in you, for you, Lord, have never forsaken those who seek you.
Abby comes back to find her own faith through the mystery of Ms. Weston's passing and the clues Ms. Weston left for Abby to find. Encouraged also by her Poppa, Abby picks up her Bible again and starts praying, diving into the Word of God and leaning into His love. This Bible verse from the Book of Psalms is a reminder that he will never forget those who know the name of God and have trust in Him.
That concludes our list of Bible verses in the Great American Family Original movie "The Abigail Mysteries." We hope you enjoyed these nuggets of wisdom - and mystery! - found in these Bible verses. Stream "The Abigail Mysteries" now available only on Pure Flix and sign up for the Pure Flix Insider email newsletter to dive deeper into Pure Flix Original & Exclusive movies and series.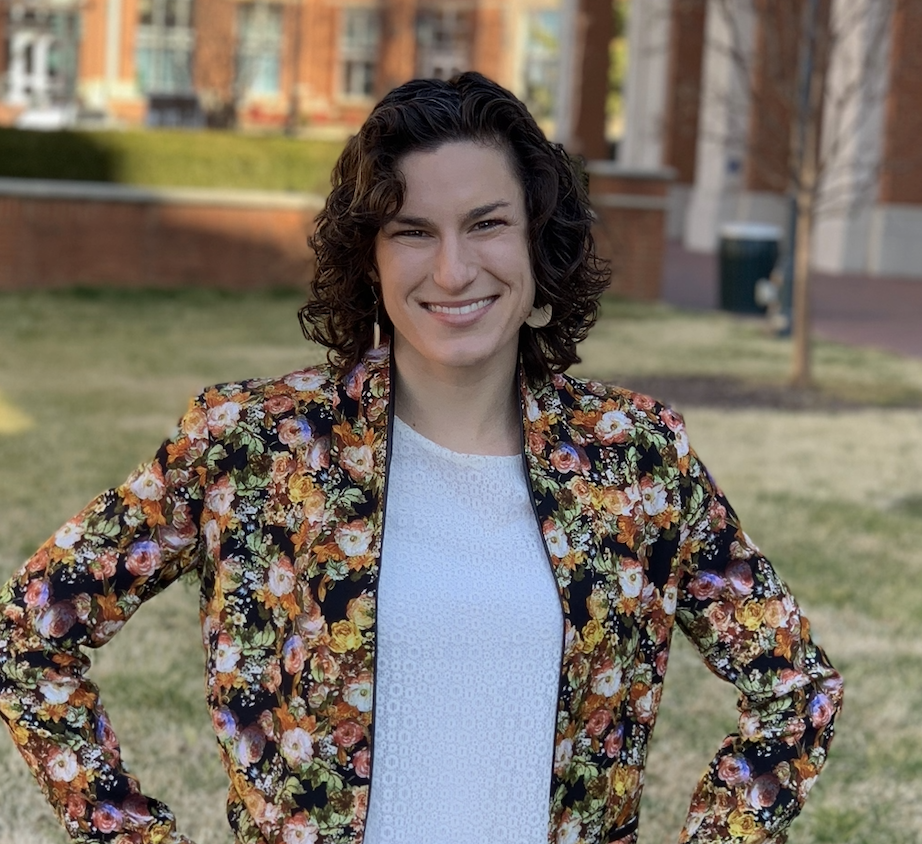 Marissa Zimmet
I was born and raised just across the bay from Tampa, Florida (Go, Lightning!) and attended college at ECU in Greenville, North Carolina. I am a devout Catholic and am active in my parish in Charlotte, North Carolina. Outside of work, I love to run, hike, watch movies and hockey, and spend time with my dog, Rose, and my cat, Toasty, who are both rescues.