The Bible is filled with inspirational figures whose stories can uplift, inspire, warn and inform our own lives — particularly when it comes to our personal relationships with God. Among those individuals is John the Baptist, whose own birth and life story can teach us a multitude of lessons and love, devotion and trust.
Who was John the Baptist, you ask? The Bible tells us that he was the son of Zechariah and Elizabeth. Here are some other John the Baptist facts: Elizabeth was a relative of Mary, Jesus' mother.
Read Also: 38 Powerful Bible Verses For Overcoming Life's Struggles
Luke 1 reveals that Zechariah and Elizabeth were unable to have children and that they were both very old. But then a miracle happened: the angel Gabriel appeared to Zechariah and told him that his wife would soon have a baby and that baby was John the Baptist.
Here are some of the lessons we can learn from John the Baptist's life:
Believe in Miracles
Elizabeth's story reminds us that we should always believe in miracles. She conceived John the Baptist against all odds — and she thanked God for that blessing. In Luke 1:25 she said, "The Lord has done this for me. In these days he has shown his favor and taken away my disgrace among the people." John the Baptist's own birth story should inspire us to trust God.
St. John the Baptist's Life Reminds Us to Trust God
In addition to believing in miracles, John the Baptist's story reminds us to always trust God. When Gabriel appeared to Zechariah and delivered the news of Elizabeth's impending pregnancy, Zechariah was in disbelief.
In fact, Zechariah was in disbelief when Gabriel told him. Zechariah responded, "How can I be sure of this? I am an old man and my wife is well along in years" (Luke 1:18, NIV).
His doubt led Gabriel to respond as follows: "And now you will be silent and not able to speak until the day this happens, because you did not believe my words, which will come true at their appointed time" (Luke 1:20). It's important we trust and obey the Lord, as this story shows.
The Kingdom of God is Always Near
St. John the Baptist's teachings can also leave us with many lessons. His proclamation in Matthew 3:2 — "Repent, for the kingdom of heaven has come near" — is a pertinent one. Spoken more than 2,000 years ago, his words remain a clarion call to us all.
We cannot know if and when the "kingdom of heaven" and the biblical end times will unfold, but we are told to be prepared and to repent regardless. It's a simple and timeless message that can help us each live our lives on the right track.
Read Also: Here's 10 Movies That Will Renew Your Faith
John the Baptist's Devotion is Inspirational
When exploring John the Baptist facts and the details of his story, it's impossible to ignore the fact that he was deeply devoted to the faith. His life — and death — showed a man who refused to compromise, even when the penalty would be severe and unimaginable.
Matthew 14 tells us about John's death at the hands of Herod. Verses 3-5 read: "Now Herod had arrested John and bound him and put him in prison because of Herodias, his brother Philip's wife, for John had been saying to him: 'It is not lawful for you to have her.' Herod wanted to kill John, but he was afraid of the people, because they considered John a prophet."
But St. John the Baptist — who is believed to have spoken out about their improper or adulterous marriage — was indeed killed when Herodias' daughter was offered anything she wanted from Herod. Her mother asked her to bring John the Baptist's head on a platter, so Herod granted the wish and John the Baptist was killed.
Repentance Truly Matters
The gospel narrative proclaims that repentance and forgiveness truly matter. John the Baptist was known for "proclaiming a baptism of repentance for the forgiveness of sins" — and he even baptized Jesus himself.
Here's what John had to say about Christ: "After me comes he who is mightier than I, the strap of whose sandals I am not worthy to stoop down and untie. I have baptized you with water, but he will baptize you with the Holy Spirit" (Mark 1:7-8, NIV)
John the Baptist teaches us the importance of repentance and baptism.
John the Baptist Teaches Us Humility
Among John the Baptist facts, some might forget that he initially pushed back against Jesus' request for baptism. Matthew 3 tells us that Jesus came to Galilee to be baptized by John the Baptist in the Jordan, but that John responded with humility. He said, "I need to be baptized by you, and do you come to me?" (Matthew 3:14).
But Jesus said that the baptism should happen to "fulfill all righteousness," and John the Baptist complied.
The Story of John the Baptist Involves Prophecy
It's obvious that John the Baptist's birth is miraculous, but his very emergence and ministry are also a fulfillment of Old Testament prophecy. John himself makes this proclamation while speaking with priests and Levites.
They asked him, "Who are you?" and "What do you say about yourself?" John 1:23 recaps what he said: "John replied in the words of Isaiah the prophet, 'I am the voice of one calling in the wilderness, 'Make straight the way for the Lord.'"
This shows not only that John the Baptist was a fulfillment of prophecy, but that prophecy is an area of scripture worthy of being explored and understood.
John the Baptist Teaches Us Courage
When faced with the question, "Who was John the Baptist?" there's so much that comes to mind. But above all else, one of the key descriptors is "courageous," as he pushed forward with his message of faith, love and devotion regardless of the consequences. In the end, he lost his life — but St. John the Baptist left us with an enduring legacy and a great many lessons.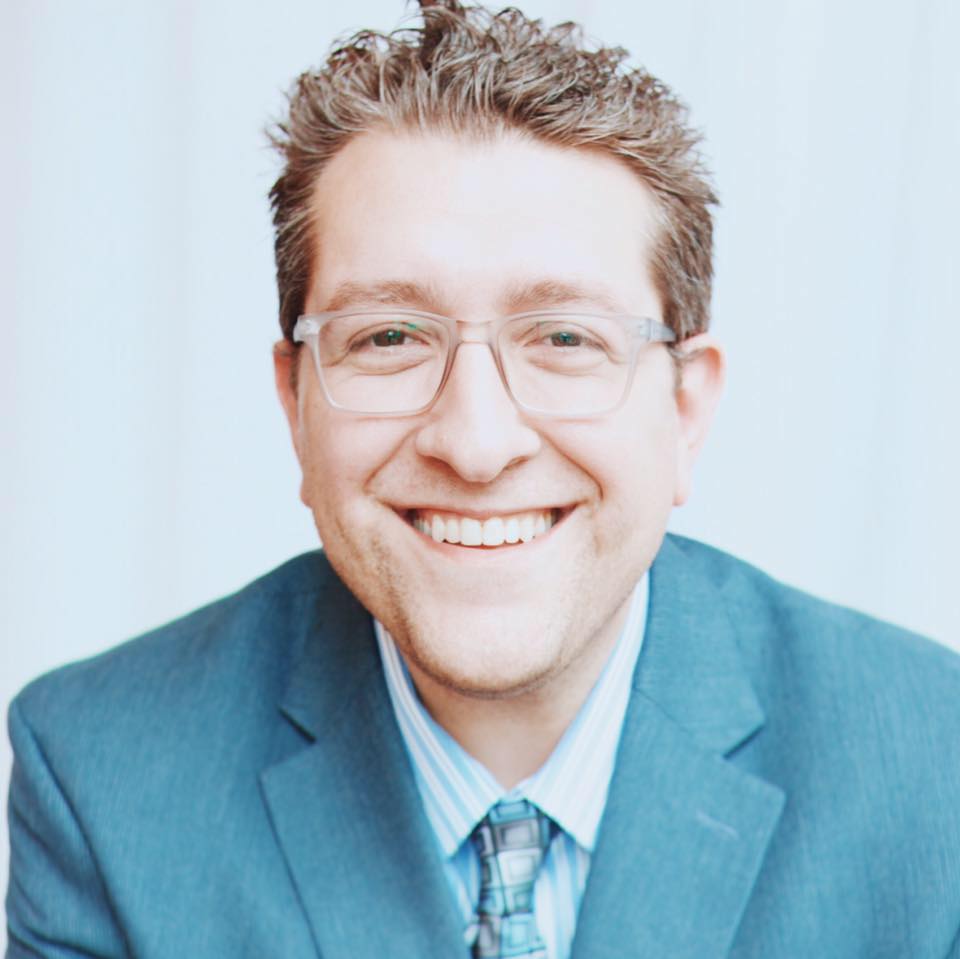 Billy Hallowell
Billy Hallowell has been working in journalism and media for more than a decade. His writings have appeared in Deseret News, TheBlaze, Human Events, Mediaite and on FoxNews.com, among other outlets. Hallowell has a B.A. in journalism and broadcasting from the College of Mount Saint Vincent in Riverdale, New York and an M.S. in social research from Hunter College in Manhattan, New York.