Everyone loves a good love story. What makes a love story even better on screen is when we see a character transform and have a change of heart because of the love they experience.
In the new AFFIRM Originals series and Pure Flix Exclusive "Karen Kingsbury's A Thousand Tomorrows," a love story unfolds between Ali Daniels, a barrel racer with a secret and Cody Gunnar, a bull rider hurt by his past. As Ali and Cody get closer, both help each other grow and transform their hearts to become better together.
WANT MORE EXCLUSIVE & BTS INFO ON PURE FLIX MOVIES & SERIES? SUBSCRIBE TO THE PURE FLIX INSIDER
There are many lessons from Ali and Cody's own personal journeys in "A Thousand Tomorrows" that we can take home into our own hearts. Let's take a deeper look at each character and what we can learn from them.
Cody Gunnar
Upon meeting Cody, you can tell he keeps his eyes on the prize - getting the championship belt buckle on the rodeo circuit. Determined and focused on his career, he doesn't make time for anything or anyone outside of his sport. That is, except for his brother Carl Joseph who has Down Syndrome. Cody visibly carries a chip on his shoulder into the rodeo arena, which we learn is because his father left his family when Cody was younger. The hurt and pain caused by his father's absence are why he rides angrily in the bull-riding arena.
While on the rodeo circuit, Cody starts noticing Ali Daniels, a championship barrel racer who as determined and focused as he is. As they start to talk more and get to know each other, Cody's hard edges soften. Ali's sweetness and hopefulness allow him to open up to Ali about his life, his love for his brother and his past. Cody begins to care about more than just winning his next buckle.
READ ALSO: GET READY FOR 'A THOUSAND TOMORROWS:' READ MORE OF KAREN KINGSBURY'S BOOKS & SERIES
As their love story blossoms, Ali inspires Cody in many ways. Not only does Cody take steps to forgive his family, but Cody also becomes more interested in diving deeper into the Bible and his Christian faith. Cody starts going to Cowboy church and asking Ali questions to help him understand more about the faith.
"I feel like Cody, you know, maybe didn't have faith in his life before meeting Ali and before going through all the trials and tribulations that we see in the show ... what sustains him through love and loss is his faith, and I think that's a beautiful message," Colin Ford, who plays Cody, said.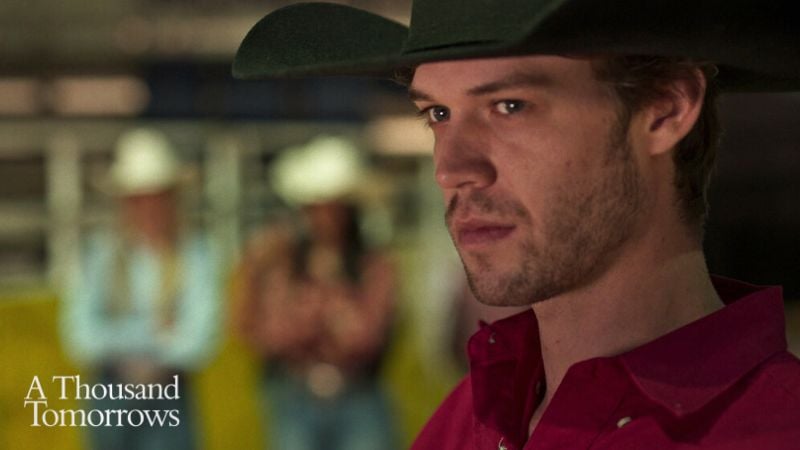 Cody's world, which once solely revolved around riding the meanest bull and getting the top score, widens as he allows Ali into his life and lets her change his heart. What we can take away from Cody's transformation is that even someone's hardest edges can be softened with the right touch. Cody allows Ali to open his mind and heart to the possibilities of a different future, one that is grounded in faith, love and forgiveness.
Ali Daniels
Championship barrel-racer Ali Daniels has her head in the game. She's focused on her sport while keeping her chronic illness a secret since it could potentially end her career. Ali rides in honor of her sister, who died of the same disease, and stubbornly won't stop because she knows her sister would want her to keep competing and living her life.
Ali doesn't let her illness get in the way of doing what she loves: barrel racing. That's why she doesn't spend much time with the other contestants on the rodeo circuit and why she limits her time with Cody each night to an hour. Ali wants to keep her head in the game and let nothing distract her.
READ ALSO: 'HE DESERVES THE GLORY': CHRISTIAN AUTHOR KAREN KINGSBURY ANNOUNCES NEW PURE FLIX SERIES BASED ON BESTSELLING NOVEL
But in addition to her discipline and motivation, Ali is sweet and hopeful. She wants to seize each day and live her life to the fullest because she knows her time on Earth is limited by her illness.
She has a heart for making others feel seen and known - from those who work as janitors, to catering services, and everyone else behind the scenes of the rodeo circuit. Ali shares Jesus' light and love by being attentive to others. This is partially why she catches Cody's eye - and why he is inspired to change. Ali's tender care for others breaks down Cody's tough exterior.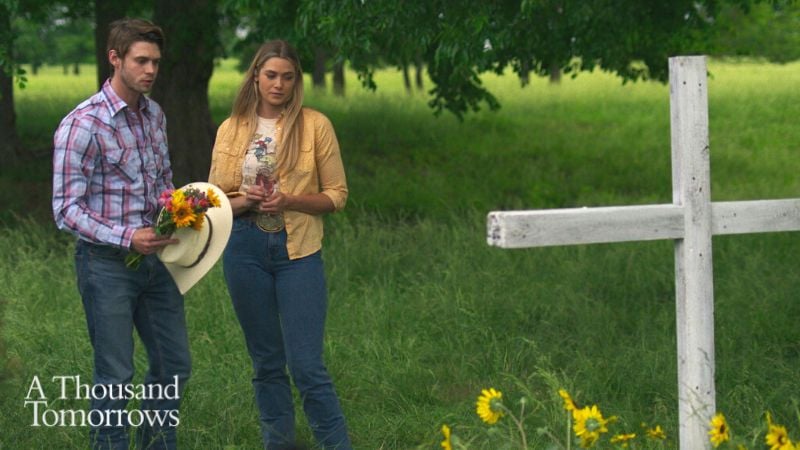 "One of my favorite aspects of Ali's character is that, even though she's going through something absolutely tremendous and something that, you know, most of us can't even imagine, she has so much strength that's given to her by a higher calling and by a piece that tells her that everything's going to be okay in the end and that she really does have the strength to go through this because she's not alone," Rose Reid, who plays Ali, said.
Ali's faith plays a huge role in her life. It's the reason she has hope and strength in the battle against her illness. She is devout in reading and praying with scripture, going to church and living out her faith and love of Jesus. She isn't afraid to stand up for what she believes in and keep her morals and way of life intact.
Throughout the entire first season of "Karen Kingsbury's A Thousand Tomorrows," you'll learn to love both Cody and Ali as much as we do. Binge the entire first season now. While you wait for new episodes, check out additional Karen Kingsbury books and series.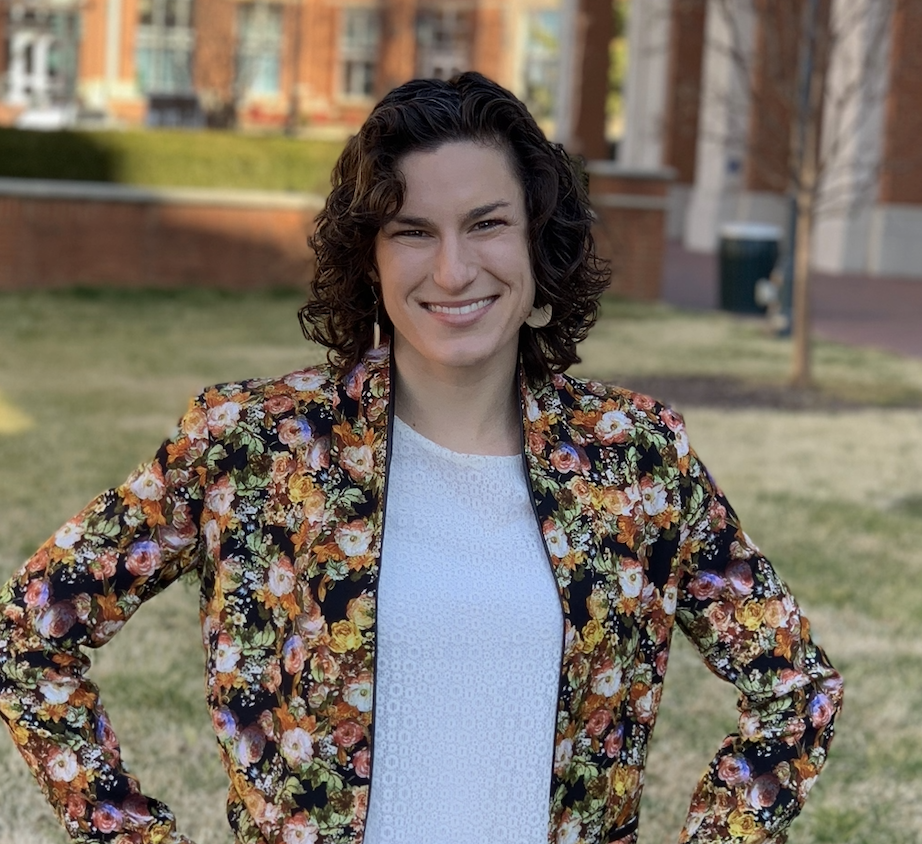 Marissa Zimmet
I was born and raised just across the bay from Tampa, Florida (Go, Lightning!) and attended college at ECU in Greenville, North Carolina. I am a devout Catholic and am active in my parish in Charlotte, North Carolina. Outside of work, I love to run, hike, watch movies and hockey, and spend time with my dog, Rose, and my cat, Toasty, who are both rescues.