The Hollywood culture seems to celebrate spending a lot of money, partying hard, and doing whatever it takes to grab everyone's attention. However, there are some people in Hollywood who say they want to live differently. These

10 Hollywood actors have shown that they love Jesus and they don't care if that makes them stand out from the pack.
1. Chuck Norris
This hard-fighting actor is a legend among his fans, known for his characters' toughness and sense of justice. Norris is a strong Christian who has written extensively about his faith and has lived it out by helping others and advocating for prayer and Bibles to be put back into public schools.
2. Patricia Heaton
Most famous for her role as wife and mom on "Everybody Loves Raymond," Patricia Heaton has also worked as a comic both inside and outside the Christian community. Heaton also acted in the recent Erwin Brothers' film, "Mom's Night Out."
3. Kirk Cameron
Growing up as Mike Seaver on TV's "Growing Pains" didn't stop Cameron from committing his life to Christ at age 17. After finishing "Growing Pains," he turned to acting in Christian movies. On "Fireproof," he wouldn't even kiss his co-star during filming, but instead brought in his wife Chelsea Noble as a double and kissed her instead.
4. Denzel Washington
Best known for his numerous starring roles in blockbuster movies like "The Manchurian Candidate" and "Remember the Titans," Washington starts off every day kneeling by his bed to pray and reading his Bible. He is open about his faith and his membership in the Church of God in Christ.
5. Angela Bassett
Bassett has portrayed such famous people as Rosa Parks and the voice of Esther in "The Bible Experience." This award-winning actress has spoken more than once in the media about God's love and the impact it has had on her life.
6. Kevin Sorbo
He started out as TV's Hercules, but Sorbo now focuses his attention on faith-based films that he feels better suit his beliefs. He recently played the atheist professor in "God's Not Dead" and has had roles in several other faith-based films.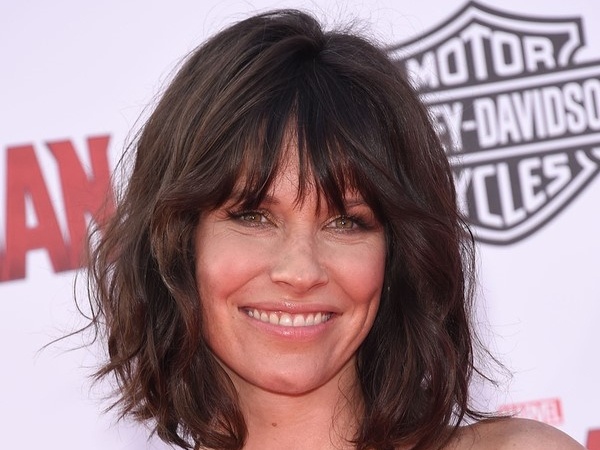 Read Also: 5 Christian Music Stars in Christian Movies
7. Evangeline Lilly
Lilly grew up in a Christian home and spent time as a missionary in the Philippines during her teens. During college she worked at a Bible camp. Her castmates on "Lost" reported that she carried a Bible with her everywhere. The actress, who also had roles in two of "The Hobbit" movies and "Antman," has strong views about the environment as well as her faith.
8. Tyler Perry
Although some of Perry's movies have been controversial in the way they blend Christian messages with other themes, Perry is an outspoken Christian who does his best to live out his faith. He grew up in a situation of physical and sexual abuse, and turned to his faith to overcome the trauma of his childhood.
9. Kristin Chenoweth
This prolific actor has had roles on "The West Wing," "Glee," and dozens of voice parts in children's movies as well as roles in "Wicked" and other Broadway productions. Chenoweth also has several inspirational albums under her belt and has spoken at Women of Faith conferences, although she has some non-traditional views.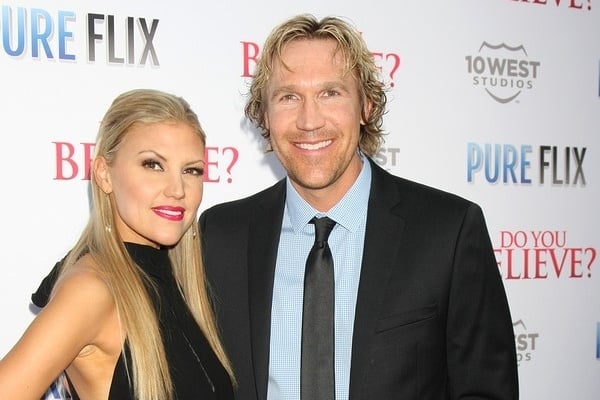 Read Also: From Evening Shade to Pure Flix: the Story of David A. R. White
The founder of Pure Flix has acted in many of the Christian movies he has directed and produced, including "God's Not Dead," "God's Not Dead 2," and "Faith of Our Fathers." White has been a working actor and director in Hollywood for 20 years. He chronicles some of his experiences on his web series "Inside the White House" and "On the White Track."
Become a member of the Pure Flix Digital Streaming Service today. Click Here and start enjoying thousands of Christian movies, family-friendly TV shows, and educational programming online anytime, from virtually anywhere. Sign up for a free trial!
Read Also: Top Christian Movies for Your Family