If the stunning scenery doesn't draw you in immediately, the charming drama about a ranch family will keep you watching episode after episode.
Set in the foothills of the Alberta Rockies, "Heartland" focuses on the lives of two sisters, who follow after their late mother and take on the care and training of horses on theira ranch Heartland. Amy is the horse whispering younger sister who will do anything to save an abused or injured horse, while Lou takes care of the bills and other practical aspects of the ranch. Both girls live with their grandpa, Jack. Other characters, like the neighbor that's always around and a few young ranch hands, add romance and drama to the plot.
Subscribe to the Pure Flix Insider newsletter: Where Faith and Entertainment Connect
Heartland
Seasons 1 and 2 (31 episodes)
Time Requirements: If you watch two to three episodes a night, you can finish the first two seasons in under two weeks.
Best Character to Follow: This show is full of subplots, so you'll find yourself involved in all the characters. Amy, played by Amber Marshall, is the most obvious character to follow since she is the one who carries on her mom's gift of horse whispering. However, Lou, Amy's big sister, is more complex. Lou has just left New York City and her city boyfriend to help out on the ranch. In the first two seasons she has to adjust to country life and decide if she will let Scott, the handsome veterinarian, pursue her.
READ ALSO: HORSE MOVIES TO STREAM FOR NATIONAL 'I LOVE HORSES' DAY
Seasons/Episodes You Can Skip:
Because of the many subplots and various characters in "Heartland," skipping episodes may result in missing a key event in a character's story. However, if you must miss episodes, here's what you can miss.
Season 1: Episode 1
"Coming Home" While it sounds strange to skip the pilot, this episode just introduces characters. It also includes the scene where Amy and Lou's mom dies, which makes the episode rather somber, a tone that doesn't define any other episode in the first two seasons.
Season 1: Episode 10
"Born to Run" All you really need to know about this episode is that Lou meets a prize-winning rider named Nick. The rest of the episode is just the neighbor, Mallory, trying to keep her favorite horse at Heartland.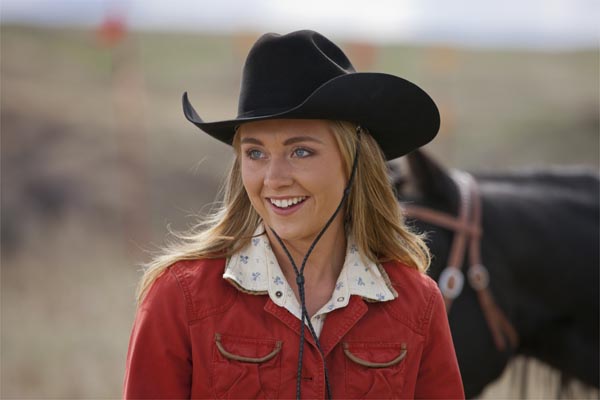 Season 2: Episode 6
"Holding Fast" Although this episode is full of events, they are tangential to the plot. Amy helps a RCMP officer trying to save a young boy from drowning. She ends up helping him and his horse. There is no need to sit through the whole thing if you're short on time.
Seasons/Episodes You Can't Skip:
Season 1: Episode 5
In "Best Laid Plans," Lou decides to have a video made about Heartland, but it doesn't go as she planned. This episode is where we get to know Lou, and it sets the stage for the perpetual debate between Lou and Amy about how to run the ranch.
Season 1: Episode 8
"Out of the Darkness" Here we get to know Amy and the extent that she will go to help a horse. Her "almost kiss" with Ty leads her to ask Ty to keep their relationship as just friends. Jack has a bit of a romance as well.
Season 2: Episode 2
"Letting Go" Lou wants to turn Heartland into an equine retreat center, but Jack is afraid of change. When he sees Lou start working as a waitress, he changes his mind. Lou is able to teach her Grandpa that change is okay. This episode also introduces Caleb, who becomes a pretty big character in future seasons.
Season 2: Episode 5
"Corporate Cowgirls" In this entertaining and fast paced episode you get to know the characters a little deeper. Lots of random events happen, including Mallory stealing a horse and Ty giving up on Amy and meeting a new girl.
READ ALSO: 6 MOVIES FOR HORSE LOVERS YOU CAN WATCH FOR FREE
Why You Should Binge:
Because despite the story dragging out a little (sometimes you wonder when Amy will really have a handle on her horse whispering skills or if Lou will ever fall in love again), "Heartland" has a plot that does thicken. The show moves at a pace that is realistic, making each character relatable. For taking place in a small town, new characters still weave in and out of the story, offering some fresh and entertaining drama each episode. Plus, if you're going to binge-watch TV, this is the show to do it on. While there is mild language, and the show isn't explicitly Christian, the lead characters are clearly striving for virtue.
And if you love the romance that takes place in "Heartland," then you'll love the romance in our Hopeless Romantic Movie Guide.
FREE MOVIE GUIDE: DOWNLOAD OUR HOPELESS ROMANTIC MOVIE GUIDE TODAY
Keep watching Seasons 3-13 to get the full story, here's what happens in the following season.
Heartland Season 3
Business at Heartland is booming after a tragic accident. Can Amy handle the sudden fame? Plus, big moves are on the horizon for the Heartland family.
Heartland Season 4
In Season Four, people drift back to Heartland to Jack's relief, craving the familiarity of home and family only to discover that everything seems to have changed.
Heartland Season 5
Amy continues to work with physically and emotionally damaged horses, including an ex-racehorse, drawing on techniques from a variety of disciplines. New opportunities are presented and her work with a horse theatre production, a show similar to Cavalia, leads her to make a difficult career-related decision.
Heartland Season 6
Amy is bursting to ask Ty about the engagement ring, and why he hasn't proposed yet, but a couple of 'runaways' throw everything at Heartland into turmoil.
Heartland Season 7
As the family struggles to cope with recent changes at the ranch, Amy realizes she must reclaim her "Miracle Girl" status and focus on her work with horses.
Heartland Season 8
Amy returns from Europe but finds herself struggling to integrate back into life at Heartland and her relationship with Ty.
Love the horses in 'Heartland'? Here's more horse movies to stream today!
Heartland Season 9
Ty and Amy are back from their honeymoon and Georgie is trying to be able to handle what is going on with Lou and Peter.
Heartland Season 10
Season 10 follows Ty and Amy's pregnancy journey but there are some bumps along the way leading into the highly-anticipated birth. Also, Mallory returns to Heartland and Lou explores new business opportunities while holding her own as a single mom. With familiar faces returning and new paths forming, the Bartlett-Fleming family continues to flourish while overcoming obstacles along the way. They always have each other for support as they tackle many of life's firsts together.
Heartland Season 11
The Bartlett-Fleming family are tested by secrets, unexpected visitors and unfortunate events that ensue in season 11. Amy and Ty transport a horse overseas, Georgie makes difficult decisions regarding her jumping career and Tim displays some erratic behavior.
Heartland Season 12
Ty and Amy navigate some ups and downs in their relationship, as well as their relationship with a new mentee of Ty's. Georgie works to handle her new chapter in her jumping career. Lou has more new ideas to attract guests to the ranch, while Amy and Ty work hard to help the horses in need.
Heartland Season 13
Ty and Amy continue to work with Luke. Georgie graduates but is visited by a surprise guest. Tim continues to live at Heartland, as Jack and Lisa allow somewhat reluctantly.
The Takeaway:
Family and community are more important than anything else. Everyone deserves a second chance, and living a life of virtue pays off.
You can watch thousands of family-friendly TV shows and Christian movies for free when you sign-up for a free trial at Pure Flix.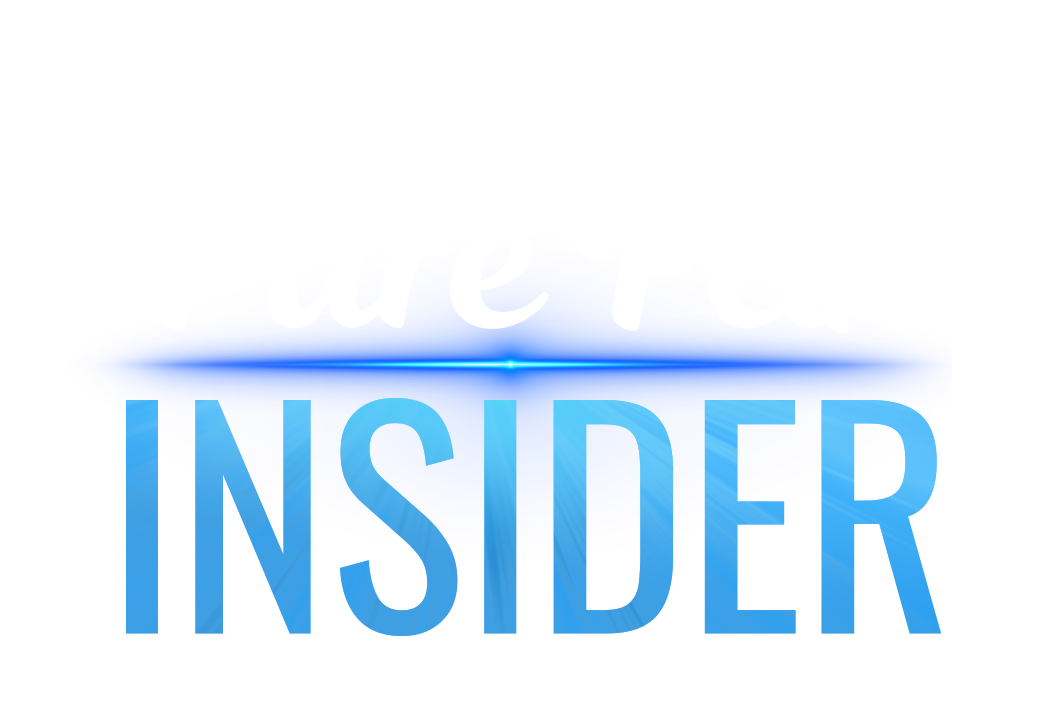 Pure Flix Editors
PureFlix.com is an online streaming service providing you and your family with clean and uplifting entertainment options. Here on Pure Flix Insider, you'll find articles on faith, parenting, and entertainment news. For more information, check out PureFlix.com and sign up for a free week trial.