Most of us have to wait until October 15th to see the movie "Woodlawn" in theaters. For the fortunate few who have seen advance screenings, it's already having a powerful impact. We are seeing these leadership qualities being carried out in culture. Check out this inspiring Facebook exchange by a brother in Christ reaching out and leading by example, leading with love.

Last week, Brian Dodd, a director of new ministry relationships for Injoy Stewardship Solutions in Georgia and the author of a popular blog called "Brian Dodd on Leadership" attended a screening of "Woodlawn" at a local church. He was so thrilled with the movie he devoted a blog to it, sharing 29 quotes and lessons on leadership from the movie with his audience.
The movie, per viewers who have seen advance screenings, is destined for greatness. It's the true story of Tony Nathan, a star football player who attended Woodlawn High School in Birmingham, Ala. and his coach, Tandy Gerelds. Nathan went on to play college at Alabama under legendary coach Paul "Bear" Bryant and ultimately reached the NFL with the Miami Dolphins.
Here's what Dodd thought about the movie: "Woodlawn" is the incredible story of how Jesus Christ can change a human life, a school and bring a community together. DO NOT MISS THIS MOVIE!!!"
It's interesting to note that while several of the quotes/lessons deal with leadership, they can also be applied to how we live our lives as Christians and the role that Christ plays in every day in our lives. For example, one of the lessons that Dodd captured from the movie is that through a shared acceptance of Christ, two competing high school football teams from Woodlawn and Banks came together during a summer training camp. Without this shared belief, a shared summer camp would have been incomprehensible.
We also thought that one of the themes throughout Dodd's insights reflected nicely on Philippians 2:3 ("Do nothing from selfishness or empty conceit, but with humility of mind regard one another as more important than yourselves"). In sports, school, work and other aspects of life, success can usually only be achieved when a team moves from being a collection of individuals to a solidified unit.
We wanted to share 8 influential quotes and lessons that Dodd captured from the movie on leadership were quite insightful and we wanted to share several of them with you:
You Can't Stop What Jesus Wants Done – When the school board shut off the PA system during the Lord's Prayer, the crowd continue
Great Leaders Call People To A Higher Purpose – "When you play for yourself, you can be great. When you play for something higher than yourself, that's when something extraordinary can happen. God has a purpose for all of us and it is not insignificant…God wants you to be a superstar." – Hank
Great Leaders Use Their Influence To Invoke Positive Change – Coach Bryant understood his role as the most powerful man in Alabama. He used his influence to recruit African-American players and integrate the school.
Great Leaders Are Color-Blind – "I don't have white players or black players. I have football players." – Coach Bryant
Watch This Powerful "Leadership Lesson" Clip From "Woodlawn".
Great Leaders Believe In Miracles – "If you would have asked me in 1973 if I believed in miracles I would have said absolutely not." – Woodlawn HS Coach Tandy Gerelds played by Nic Bishop.
Leaders Value Accomplishment – "If wanting to win is a crime, I plead guilty." – Coach Bryant, played by Jon Voight.
Great Leaders Are Persistent Leaders – Once Hank (Woodlawn's team chaplain, played by Sean Astin) finally spoke to the team, over 40 players gave their life to Jesus Christ.
Great Leaders Care About Their Teams – "I care about each and every one of you. I care about what you've seen. I care about what you've been through. I care about your pain. So does God." – Hank
View all 29 Leadership Quotes & Lessons That Dodd Captured From "Woodlawn".
We found it interesting—but not really surprising--that several of the key quotes and lessons came from the Woodlawn team chaplain. We'll be looking into the role that team chaplains play in upcoming blog posts, but in the meantime, we urge you to see "Woodlawn" in theaters starting this Thursday October 15th with your family and friends and then share your thoughts with us. Click Here For Show Theaters & Showtimes Near You.
Check out the Trailer here: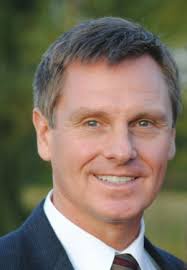 Jim Schubert
Jim has 30 years of marketing, branding and licensing experience. Since joining Pure Flix in 2011, led the team in licensing Pure Flix films for outreach and ministry exhibition, development and investor relations for "God's Not Dead" and "Do You Believe."

Jim also served on start-up team for PureFlix.com and currently serves as EVP Content Licensing - Pure Flix Digital and Chief Culture Officer for Pure Flix Entertainment.