Being a mother might be one of the hardest jobs on the planet, but thankfully, there are plenty of Bible verses about mother's love that reveal the glory of the job. What other position starts with nine months of carrying another human being, followed by at least 18 years of 24/7 availability?
Become an Insider! Dive deep into Pure Flix Originals & access the latest faith entertainment news with the Insider email newsletter
Despite this, no job more rewarding. The Bible explains the power of God's love throughout its pages, but other verses can also shed light on this amazing gift.
We've compiled a list of Bible verses about a mother's love that are sure to inspire and encourage!
Bible Verses About Mother's Love
Motherly Love Takes All You Have
"Love is patient, love is kind. It does not envy, it does not boast, it is not proud. It does not dishonor others, it is not self-seeking, it is not easily angered, it keeps no record of wrongs." – 1 Corinthians 13:4-6 (NIV)
Though often quoted in weddings, this is the kind of unwavering love mothers give. Even when it's hard, a mother's love can go beyond any limits we thought would be possible.
Love is patient even when explaining the same thing for the hundredth time. Love is kind when family members are sick and can't care for themselves. Love doesn't want what others have or promote itself, and it teaches children to do the same. Your mother's love seeks to bring honor, not dishonor to your children and spouse. You bite your tongue when you know your temper is short and forgive an unlimited number of times.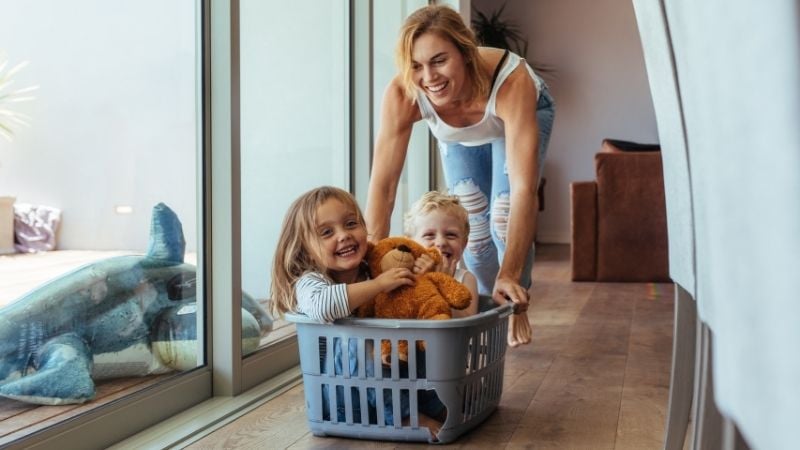 READ ALSO: 5 Powerful Quotes From Women of the Bible
Jesus Felt a Mother's Nurturing Love for His People
"Jerusalem, Jerusalem, you who kill the prophets and stone those sent to you, how often I have longed to gather your children together, as a hen gathers her chicks under her wings, and you were not willing." – Matthew 23:37 (NIV)
Like Christ explains, when your children are hurt or afraid, you want to wrap your arms around them. Mothers often wish they could protect their children from any and all harm. But sometimes, as they grow, they reject a mother's offer of comfort and shelter. It's hard to watch them hurt and not be able to intervene. In this passage, Jesus expressed the cry of a mother's heart that longs to shelter and protect.
Your Love Will Sometimes Break Your Heart
"Then she went off and sat down about a bowshot away, for she thought, 'I cannot watch the boy die.' And as she sat there, she began to sob." – Genesis 21:16 (NIV)
In this passage, Hagar had been kicked out of her home and was unable to provide for her young son. Her family was broken, her son might die, and she was powerless. As children grow older, mothers can often feel like they cannot control what happens to their children anymore. There comes a time in every mother's journey where she has to let go and give her children to God's care, even if it breaks your heart.
God heard Hagar in the desert, and He hears your cry for your children. Even when your heart is broken, you're not alone.
A Mother's Love is Christ-Like
"Greater love has no one than this: to lay down one's life for one's friends." – John 15:13 (NIV)
Any mother would lay down her life for her children. When you give up your time, delay your dreams, work to provide for your children's future and spend hours on your knees praying for their safekeeping, you live the kind of sacrificial love Jesus demonstrated in His own life.
READ ALSO: 5 Amazing Mothers in the Bible Who Teach Truly Timeless Lessons
A Mother's Love Always Points Back to God
"These commandments that I give you today are to be on your hearts. Impress them on your children. Talk about them when you sit at home and when you walk along the road, when you lie down and when you get up." – Deuteronomy 6:6-7 (NIV)
This Bible verse about mothers says that talking about God's word can be done in the living room, in the car, at bedtime and at breakfast. This practice helps make His word known in your children's daily life and has them thinking about Him at all times.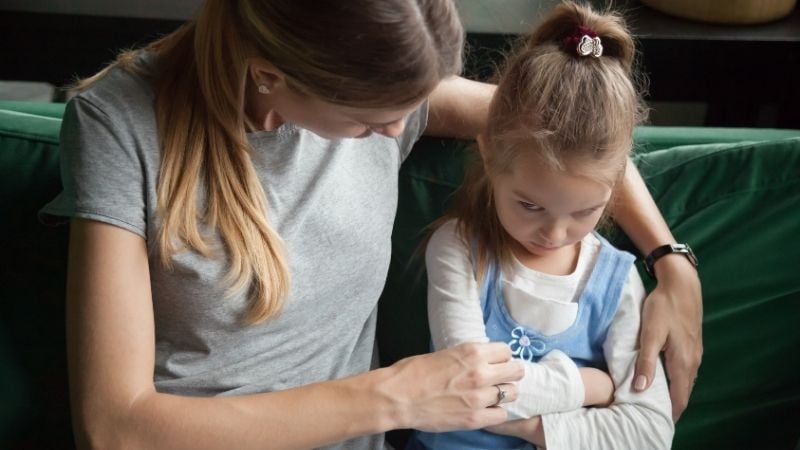 They Really Do Recognize the Strength of Your Love
"Her children arise and call her blessed; her husband also, and he praises her." – Proverbs 31:28 (NIV)
Many days, being a mom feels like a thankless task, but your children know there's no one else on the planet who loves them like you do. Even if your family doesn't always verbalize their gratitude, know that God see the hard work you put in for your family.
A Mother's Work Matters
"Honor her for all that her hands have done, and let her works bring her praise at the city gate." – Proverbs 31:31 (NIV)
Whether your job as a mother is caring for your home and children or you hold a job outside the home, what you do for your family is something for which you should be praised.
If you're looking for something to watch this Mother's Day, consider streaming, "Full Of Grace," "The Book of Ruth," the series "Daughters of Eve" — and, for the kids, "VeggieTales: Esther...The Girl Who Became Queen."
For more inspiration, sign up for our weekly emails from the Pure Flix Insider for the latest faith and entertainment news. You'll get more Bible verse lists, movie ideas and Christian entertainment news delivered directly to your inbox. And don't miss out on your free trial to Pure Flix right now.