There's something special about seeing military families reunited after months (and sometimes years) apart. These moments are also a great reminder of how much these families sacrifice to protect our freedoms.
This Veteran's Day, we want to take a minute to honor these special families and give you a chance to share in their unimaginable joy.
'She Asked Me Every Day When I Was Coming Home': Soldier Surprises Sister
Imagine trying to order some pancakes when your sister, who is in the U.S. Army, jumps out to surprise you. That's how it played out for Gabby Brasleton when her sister Madalynne recently appeared at the local IHOP.
"She asked me every day when I was coming home," Madalynne said.
And here's a bonus perspective from the sister's mom:
Read the rest of the story here.
'Overwhelming': Soldier Disguises Himself as Referee at Son's Game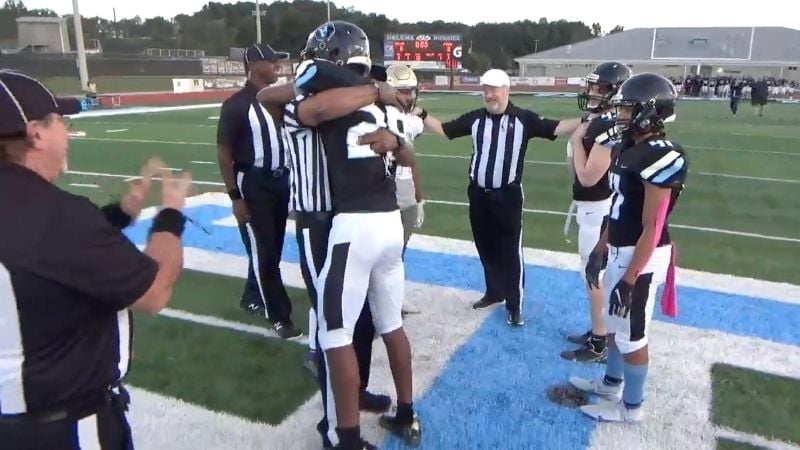 When Fred Grooms III looked into the eyes of the masked referee at his recent football game, he was shocked to find his father, Army Maj. Fred Grooms Sr., looking back at him. Grooms Sr. described the moment as "overwhelming."
"My son isn't an outwardly emotional type. He's the one who won't hug you, kiss you. So for him to hug me as tight as he did … was really something special," he said.
Watch the whole video and read the story here.
'Every Daughter Needs Their Dad': Military Dad Returns Home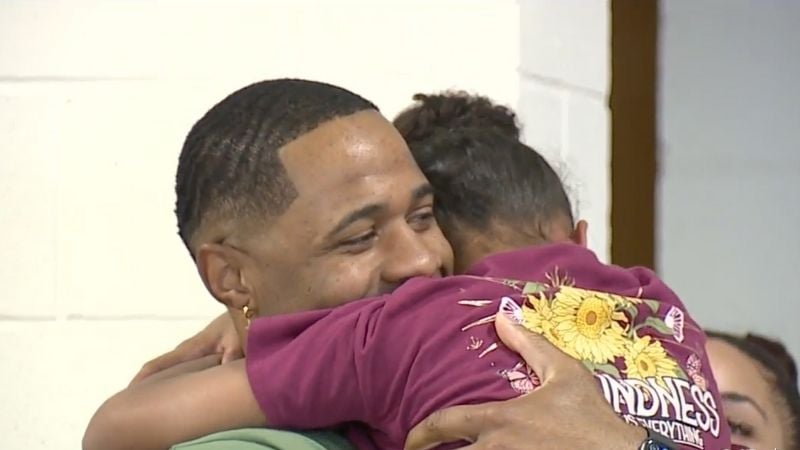 Staff Sgt. Cedric Goins recently gave his 10-year-old daughter, Cailani, the surprise of a lifetime when he returned from Iraq.
"How I feel is that every daughter needs their dad. So, my goal is to be the best person, alongside her mother, that she has in her life," Goins said.
Read the full story here.
'Very Emotional': Soldier Reunites with Wife After Year-long Deployment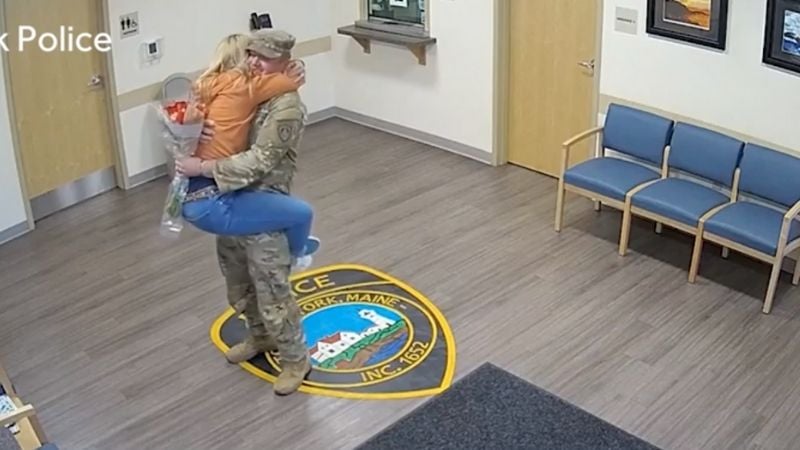 Jaime Legendre was shocked when her husband, Staff Sgt. Jason Legendre, recently walked into her workplace.
"I wasn't sure what to expect. It was going to be exciting, but it was a pretty big moment. Very emotional but, probably one of the best emotions I've had in a long time," he said.
Read the whole story here.
'I'm Just Glad to Be Back Home': Soldier Surprises Daughter after 13 Months Away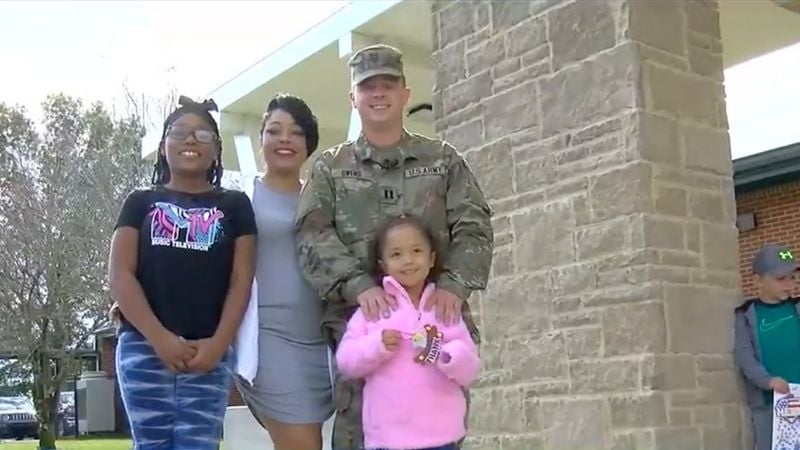 After 13 months of Facetiming, Army Capt. Justin Owens was recently reunited with his daughter Cadence.
"I'm just glad to be back home and share the holidays. I wasn't here last Christmas, Halloween, Christmas, so I was just ready to get back home and pick up where I left off," said Capt. Owens.
Read the rest of the story here.
'It Meant Everything': Soldier Reunited with 10-Year-Old Son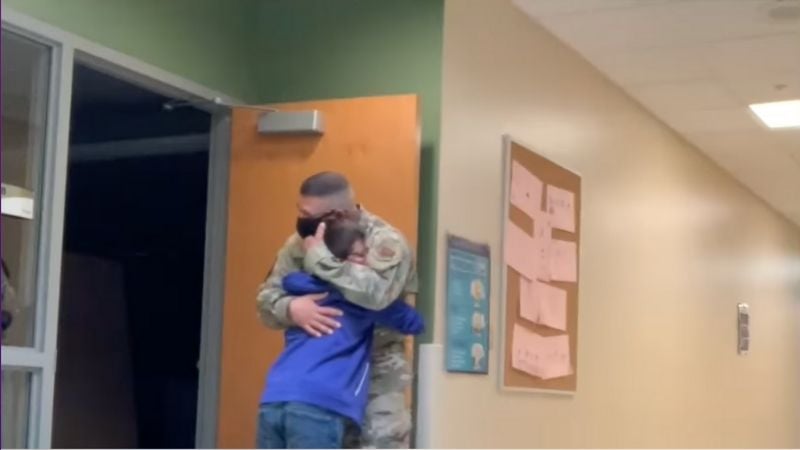 When Chief Master Sgt. Rubel Tafoya surprised his son Tyler at school, the 10-year-old couldn't hide his emotion.
"It meant everything," Tafoya said. "I know [Tyler] had been really missing me and he cried when he hugged me."
Read the full story here.
'Speechless': Military Son Surprises Mom at Her Wedding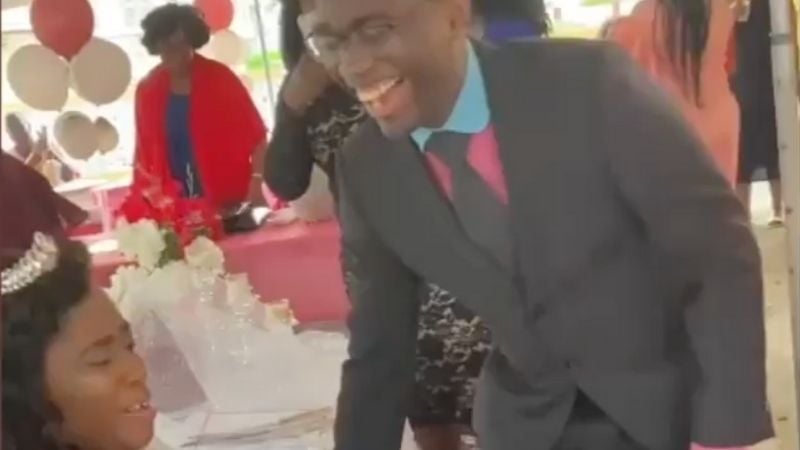 Army Spc. Raphael Holder couldn't imagine letting anyone else give away his mother at her wedding. Thankfully, he was granted leave to go home and surprise her on her special day.
"I was in utter shock and speechless," his mom said about seeing her son.
Read the rest of the story here.
Please join us today in thanking all the veterans who have served and remembering them and their families in your prayers.
Photo Credit: People, WAFF-48, WAPT-16, WFTS, Southern Living, Snopes, NYPost
Other Must-Read Stories: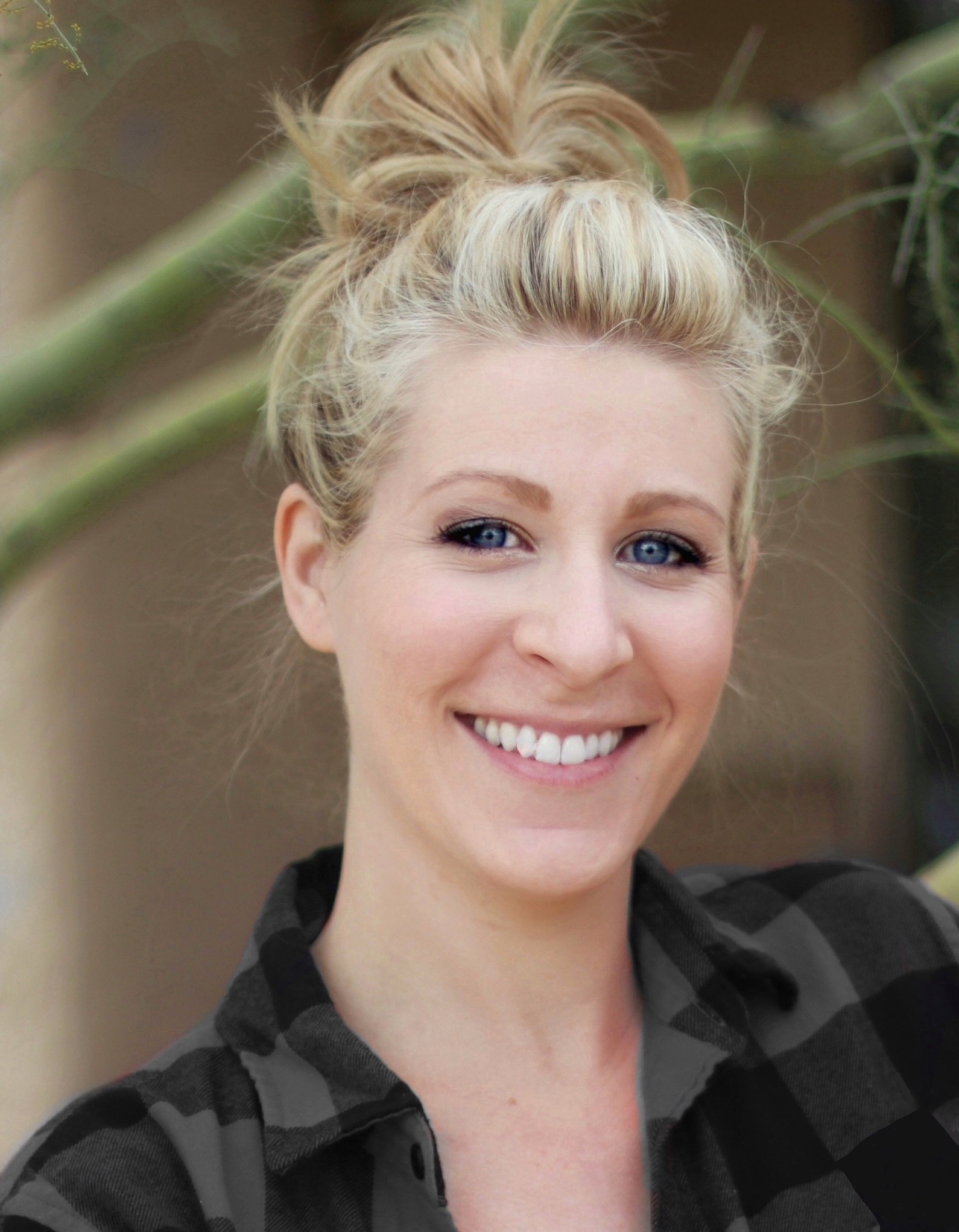 Marissa Mayer
Marissa Mayer is a writer and editor with more than 10 years of professional experience. Her work has been featured in Christian Post, The Daily Signal, and Intellectual Takeout. Mayer has a B.A. in English with an emphasis in Creative Writing from Arizona State University.